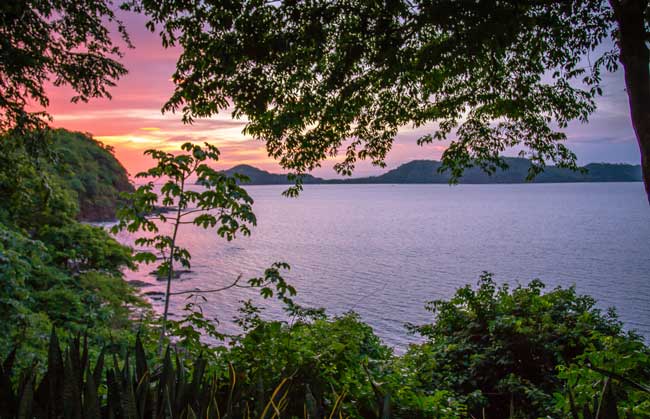 There are many reasons to move overseas. For some, living in another country is more economical, especially when trying to stretch retirement funds.
A well-planned retirement move can provide better-value living and more affordable healthcare.
Others move for warmer climes, hoping to avoid harsh winters and snow.
Some people enjoy the snowbird lifestyle – heading to their northern home in summer and south again during the winter – while others choose to live abroad year-round.
Current World Situation
With the recent world health crisis and political situation in the US, many Americans are considering options abroad. In fact, there has been a 160% surge in searches for terms like "move overseas," "how to move out of the US" and "expats overseas."
While moving right now might not be possible, as the world situation improves, many will be thinking of moving overseas.
The American Social Security Administration currently sends 660,528 payments overseas, and that number is likely to surge.
That's why the financial sector has been seeing a growing number of companies specialized in international money transfers.
The high fees and bad currency exchange rates provided by the banks have created a great opportunity for Foreign Exchange companies to come in and steal a big chunk of their clientele by providing a better and cheaper service.
Where Do Expats Live?
So where have expats moved to in the past? Canada was at the top of the list, of course. However, there are so many other great destinations as well.
Many expats seek a lower cost of living and warmer climate. Last year, a report from International Living found five other top expat destinations.
Today, these destinations each have their own unique health and immigration situations, but here are the destinations that have drawn expats in the recent past.
Panama for Expats
Why would you want to move to Panama? Panama offers a very comfortable live overseas solution, in part because the nation is much more developed than most visitors expect.
Many are shocked by the modernity of Panama and the clusters of skyscrapers that define Panama City's skyline. Many of the amenities of a world-class city are readily available.
Expats can still take a taxi across town for a buck or two, get a haircut for a couple of dollars, or enjoy dinner for two with a bottle of wine at one of the finest restaurants in Panama City for $40.
Many expats live outside the city in what they feel is the true Panama. There are beautiful beaches everywhere.
With the Atlantic Ocean on one side and the Pacific on the other, along with rolling green tropical mountains, fertile farmlands, lush rainforests, and small towns where foreign visitors are made to feel welcome.
"The future of the U.S. was looking bad," says Nancy Young of the decisions that led her and her family to find a new life in Boquete.
"My husband was going to retire on beans, with no benefits…not enough for us to live on. Our lives are so much better here. We are healthier, we are happy, we have a social life, and we have lots of activities to enjoy.
Life is richer and filled with great experiences. "I love the Panamanians and their culture."
Costa Rica for Expats
Expats decide to move to Costa Rica for numerous reasons, which include the low cost of living, excellent healthcare, modern telecommunications structure etc.
There are also beautiful beaches, rainforests, lush valleys, and cool mountains…not to mention the theaters, art galleries, and fine dining.
There are more than 50,000 expats already living in Costa Rica in many well-established expat communities.
"The living is very easy here," says 68-year-old Lynda Henry. "It's a much different pace. More like the 1940s or 1950s. You can be as social or as alone as you want."
Lynda and her husband Tim, 67, live on a hill above the shores of Lake Arenal in northern Costa Rica. Their porch, full of hummingbirds, offers a 180-degree view of the lake.
A huge picture window in their bedroom (they put the bed facing it) and another by the bathtub means they can see the lake from almost everywhere in the house.
"We wake up every morning grateful to be in this country and happy to be here," says Lynda. "You have to get used to waking up and not having an agenda.
Having breakfast at six…or 10, or maybe start reading first. After a busy life with work and kids, that really does take some getting used to."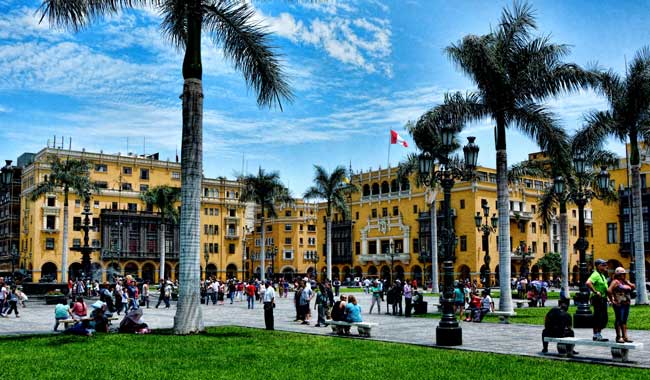 Expats in Peru
In recent years, Peru has been on the list of top destinations for expats. Mention Peru and most people think of the wonder of the world, Machu Picchu, and…llamas.
But during a recent visit, traveling the country, experiencing life there, and speaking with expats who call it home, InternationalLiving.com editor Jason Holland said they may have discovered one of the world's best-kept secrets.
"Food is cheap—and very tasty. Rents are affordable even for those on super-low budgets—$200 to $400 gets you a nice place in a great neighborhood.
The climate is comfortable…the people-friendly…there are modern services…and the vibrant mix of music, festivals, indigenous culture, and colonial history is evident everywhere you turn.
"It should be an option for anyone considering retirement in Latin America."
Arequipa and Cusco are two of the most popular towns for expats to live.
"I fall in love with the city every time I walk through it," says Californian Bill Connors, who now lives in Arequipa. "It is a very romantic city. At predawn and at night the sillar shines—it's very beautiful.
Outside of the tourist area, you have very cheap restaurants. I spend about $30 a week on food, mostly going to the market," says Bill.
The latest International Living report on five top expat havens to move overseas contains more financial and logistical information on countries most popular with U.S. expats, as well as more interviews with expats already living abroad
Mexico
Mexico is one of the world's top destinations for those dreaming of a relaxed and romantic new life abroad. America's closest southern neighbor consistently makes International Living's list of the best countries to live in.
Many expats choose to live in Mexico's Colonial Highlands. Three popular towns in the region are San Miguel de Allende, Querétaro, and Guanajuato.
Each has a colonial centro histórico—all UNESCO World Heritage sites—where grand colonial homes have been converted to hip restaurants, chic boutiques, hotels.
Or sometimes just tiny mom-and-pop corner stores or simple eateries where you can get a meal for a couple of dollars. And, of course, many of the colonials have also been renovated to become homes.
Money-wise, it's a great time to be anywhere in Mexico—the exchange rate today is 20.07 pesos to $1.
Combine that with already low costs for real estate, food, restaurants, entertainment, and transportation, and you have the spending power to live very well on around $1,800 a month for a retired couple.
"In Austin, we were paying $700 a month for heat and air conditioning. We were paying property taxes of $12,000 a year and now live comfortably with taxes of $200 a year," says Chris McCaskill.
"Here in San Miguel, economics and lifestyle go hand in hand. We spend money on quality of life things, not air conditioning or taxes. We can take our money from Social Security and our quality of life is pretty darn good."
Belize
As a Caribbean destination, Belize is quite affordable and the country offers some big advantages—economic stability, a strong retiree program, and a wonderful climate, if you like the tropics.
Some expats move to Belize because this Central American country has a beautiful coastline, where the sunbathing, swimming, snorkeling and diving, fishing, and sailing are among the best in the world.
Moreover, Belize is an English-speaking country. For expats who are ready to move abroad but don't want the hassle of having to learn a new language, Belize could be the ideal place.
Ambergris Caye is a popular offshore caye that's located 35 to 40 miles southeast of Corozal. In 2013 and 2014 it was voted the world's best island by Trip Advisor members.
The nearby World Heritage Mesoamerican barrier reef and stunning azure Caribbean waters enchant visitors and expats alike.
"Belize first attracted me because of the spectacular Caribbean seascapes and the vibrant offshore barrier reef teaming with colorful, diverse sea life…the laidback lifestyle…affordable cost of living…and the friendly Belizeans," says Ann Kuffner.
"But after moving here another advantage became apparent. Maintaining a healthy, happy lifestyle in Belize is easy.
As a matter of fact, many expats who move to Belize remark that they have lost weight, are in better shape, and feel better than they have in years. Most expats here have embraced this healthy, active lifestyle that Belize offers.
Of course, the bonus is that they have little stress in their lives here compared to living back in the States."
How to Move Out of the US
When it comes to moving aboard, it pays to do your homework. Pay close attention to the current situation in your destination country, as things change quickly. Talk to other expats, as they are often the best source of advice.