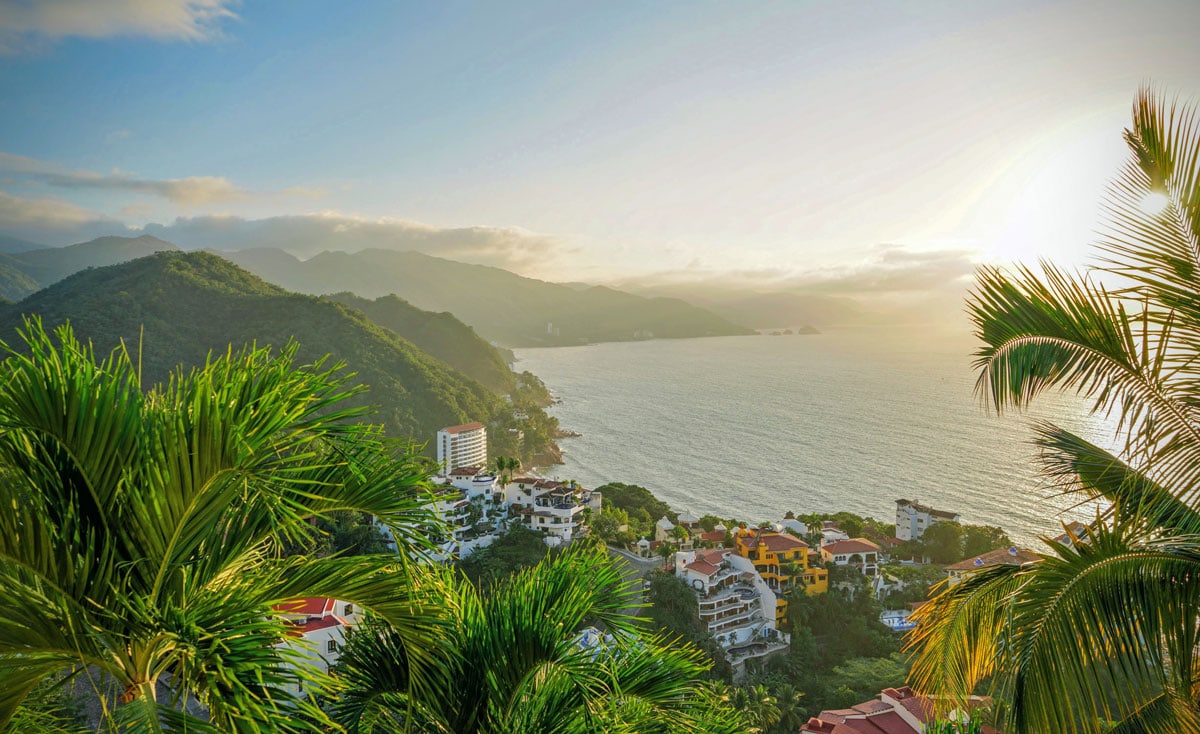 I'd been vacationing in Puerto Vallarta for at least fifteen years with my (then) husband and our two daughters when I decided—on a whim—to move here.
I'd long since gotten over the heartbreak of my failed marriage, but when the ink was finally wet on the paperwork, I found myself feeling restless and wondering "what now"?
That's when Hanna, my younger daughter—twenty-one at the time and on a hiatus from junior college thanks to the pandemic—said to me, "I'm bored, Mom. We should move to Mexico."
Hmmm. I could almost feel the wheels turning in my brain.
Best Tips & Tools to Plan Your Trip
Could I move to Mexico? Well, I'm a freelance writer and editor, so I'm not tied to an office. My kids are grown and (mostly) self-sufficient. I already lived far from my family of origin, so what's a little farther?
As excited as I was feeling about this prospect, I felt like I needed a sign. So, I flipped a coin. For real. I traced the outline of a quarter onto a sticky note and cut the circles out and stuck them to my twenty-five-cent piece.
On one side, I wrote "Mexico" and on the other, "Not Mexico." I flipped it. I'm sure you can guess how it landed. I flipped it a few more times just to be sure. Then, I got online to start my search for a home in Puerto Vallarta.
Why Puerto Vallarta?
I've visited other locations in Mexico but always felt called back to Vallarta. As a young wife and mother, I was not a well-traveled person—I'm still not by many standards—so Puerto Vallarta is where I cut my travel chops.
In the early years, my husband and I would stick to the resort, Malecon and well-established (read: gringo) restaurants. I still only ate rice and beans, as the meat tasted gamey to me. But I'll never forget the time we decided to exit our comfort zone.
Wandering through the side streets of the Romantic Zone, we stumbled upon a couple of women in one of those rickety, fold-up taco stands chopping meat thud-thud-thud, a crowd three-deep standing around eating and waiting for tacos.
We decided to go for it, and the carnitas tacos, dripping grease on the plastic-bag-covered, colorful plastic plate, were divine. It changed my life, and I'm not being hyperbolic.
At the time, it seemed like such a quaint experience, but I quickly learned as I branched out into the depths of the city and away from the safety net of the tourist areas, that this is just everyday life.
With more and more visits and exploring, I've come to know the real Puerto Vallarta with its flaws and blemishes, but also its genuinely sweet people, colorful cultural traditions and unabashed natural beauty.
Heading South
Four months after the fateful coin toss, Hanna and I had packed up our belongings, and loaded the most important ones along with our dogs into her older Isuzu Rodeo and set off on our three-day drive south from Colorado.
I happen to be one of those people who sees and is inspired by potential, be it in people, job opportunities or, in this case, a fixer upper house perched on a hillside where the city breaches the jungle.
It has stunning views of Banderas Bay, which is really what I bought because the house itself … let's just say, I found it lacking. But not in potential. Now, two years later, it's still not finished but it's shaping up to be the authentic Mexican-style home I envisioned from the moment my coin landed Mexico-side-up.
I've learned a lot about this place living here.
Of course, I have some favorite places that I've been going for years, including La Piazzetta, an Italian restaurant in the Romantic Zone; Margarita Grill, a campy, touristy place with great live music and even better strawberry basil margaritas; and The Blue Shrimp, a right-on-the-beach place that makes Caesar salad (dressing included) at your tableside.
But today, I'm much more likely to frequent places inland such as Granvas, a quaint wine bar that serves only Mexican wines (yes, Mexico has great wines!); Takos El Flako, a glorified taco stand near my home that serves delicious birria tacos for breakfast in addition to traditional dinner tacos like carne asada, chorizo and pastor; and Pizza Papa Don, a place near El Estadio (sports park) that sells 7-peso slices of pizza most nights of the week for hungry sports players and fans.
My daughter recently returned to the United States, but I am not alone. I have my dog and a second, rescued from the streets a year ago. And I have my neighbors and business owners of the lavandería, tienda and coffee shop that I frequent in my colonia.
It's nearly impossible for me to go downtown without running into expat friends I've made since moving here, and I often feel a little smirk on my face because I feel like the luckiest girl in the world to be living this amazing life.
Inspire your next adventure with our articles below:
Author Bio: Heather Shoning is a freelance editor and writer who is currently editor of one luxury lifestyle city publication in Colorado, and one national home and design magazine based in New Mexico. In addition, Heather writes lifestyle, design and travel articles for several magazines across the country. Currently residing in Puerto Vallarta, Mexico, but originally from Iowa, Heather's work is grounded in Midwestern sensibility. Heather's writing is polished prose, and she goes the distance to uncover the ambiguous story and enlighten readers with engaging anecdotes and information they can use.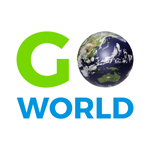 Latest posts by Go World Travel Magazine
(see all)