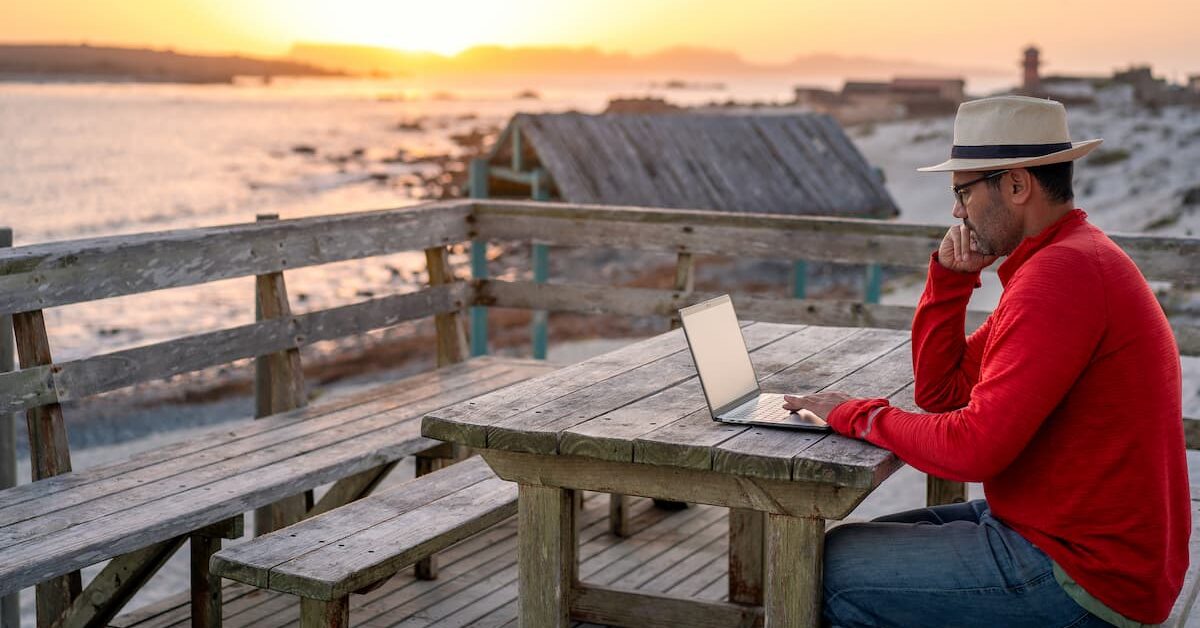 The allure of digital nomadism lies in its promise of autonomy and flexibility. Individuals can curate their work schedules, choosing when and where to work, aligning their professional commitments with personal aspirations.
This newfound freedom transcends conventional boundaries, allowing digital nomads to traverse borders seamlessly without sacrificing career growth. They can work from bustling city hubs, serene countryside retreats, exotic beaches, or even remote mountain villages—fostering a lifestyle that harmonizes work with exploration and cultural immersion.
With the global boom in internet access throughout the last couple of decades, the world's job industries have been reinvented. No longer are we tied to desks—or even cities.
Digital nomads (DNs) are limited only by their own imagination and work ethic. A good living can be made doing any number of things in the online world, including writing, graphic design, accounting, photography, marketing, advertising, social media management, and so much more.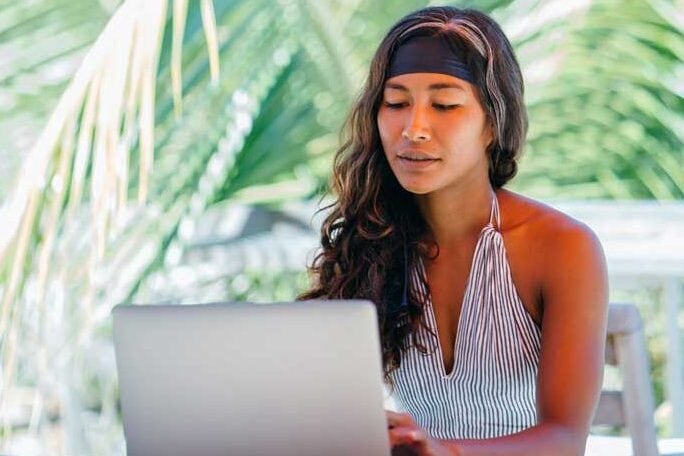 Life as a Digital Nomad
But being a DN is so much more than just a way to make money, it's a lifestyle in itself. We revel in our freedom, are subject to no dress code, office politics, work hours, or even work days.
If we want to take a Monday off to go surfing or visit a museum, we can. Fixed schedules mean nothing, so long as the work gets done. Plus, many are able to leverage a time difference in their favor, thanks to employer and employee working in different time zones, which is often the case.
Global connectivity means that many careers have become untethered. Many of us can now pursue international living and work from anywhere in the world no matter what it is we do, as long as we have internet access.
Of course, internet speed shouldn't be all you look for. Affordability of lifestyle is another factor to keep in mind. There is no shortage of cheap places to live in the world… but many don't offer the level of infrastructure and serviced needed to maintain an online work life or comfortable home life.
So how do we digital nomads go about finding a new home that suits our needs—namely a decent infrastructure and a desirable lifestyle at a cost that isn't prohibitive?
Best Places to Live as a Digital Nomad
The best places for a digital nomad have a few things in common… paramount, of course, is a fast and stable internet network. Low cost of living, cultural attractions, good weather (whatever that is for you), and availability of co-working spaces also top the list for most.
The following digital nomad destinations offer a high quality of life—similar to or even better than "back home," and, more importantly, boast the infrastructure needed for a DN to get their work done without missing a beat.
While you are exploring you can make international friends, wherever you go! Discover InterNations, the community for global minds with over 4.2 million members worldwide. Enjoy events, join groups, and more!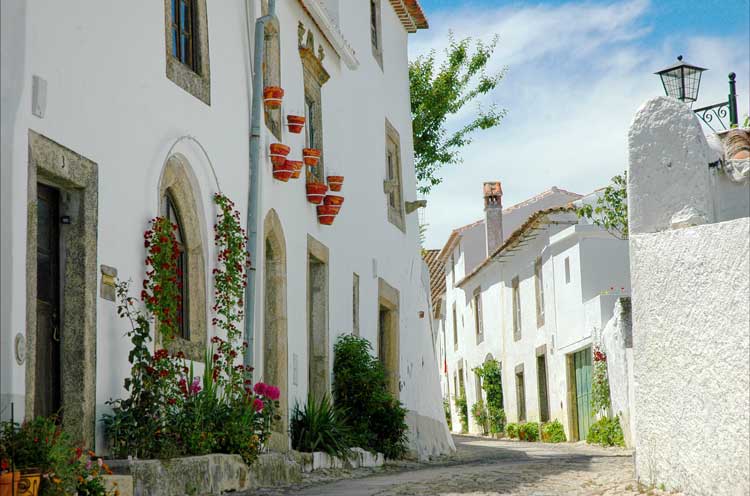 Portugal for Digital Nomads
The cost of living has prevented most European locations from becoming true digital nomad havens. Despite the fast internet, beautiful buildings, and vibrant nightlife, prices have kept the nomads away.
Portugal, however, bucks the trend. The country manages to combine affordable cost of living with an excellent Old World lifestyle. With tons of history, beautiful architecture, delectable Mediterranean cuisine, and fast internet, this is quickly becoming a DN haven.
Lisbon in particular has an active nomad community, with an abundance of bustling co-working spaces (many of which offer the first day free). Here, you'll need about $1,500 per month to live a basic but comfortable life. With an extra $500 a month, you'd be living quite well.
Restaurants aren't expensive and there is lots of fresh seafood available year-round. Grab a coffee for under 60 cents and the famous pasteis de nata (a custard pastry) for a euro and you're set for breakfast.
Rental apartments can be found for under 500 euros a month, but alternative housing is gaining popularity quickly throughout Portugal. The northern city of Porto has come up with a concept called islhas (islands).
A courtyard space will have several small houses, all with the same main entrance door, usually in the back of the house conglomeration—known as palacetes, house palaces. These are super affordable, often just a couple hundred euros a month.
One of Lisbon's many claims to fame is having one of the best climates in Europe. The "White City" benefits from more hours of sunshine than most of Europe's other major cities, and when things get too hot, you can always rely on a cooling Atlantic breeze. Temperatures fall during the winter but still remain mild.
You'll never run out of things to do in Lisbon… restaurants to discover down every quiet street… a thriving cultural scene with opera houses and theaters… live music across the city… quirky bars… historic monuments…
With beaches close to the city center, nomads can take full advantage of their time off (and, unlike many city beaches, these are award-winningly clean and unpolluted).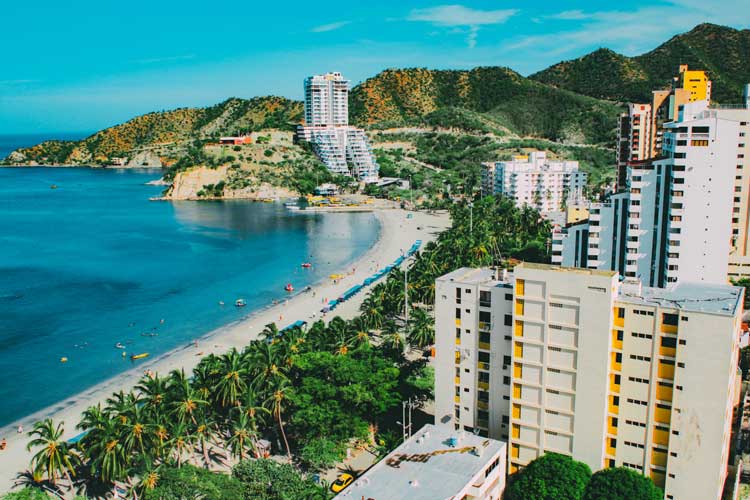 Digital Nomads in Colombia
With its dangerous history consigned to the annals, the world is slowly but surely waking up to wonders of Colombia, and digital nomads were a large part of the first wave of foreigners coming to explore life in this misunderstood country.
Most DNs have settled in Bogotá and Medellín, as both offer plenty of cultural attractions, bars and restaurants, and good internet connection. They each also have excellent public transport options, making it convenient for newcomers to get around with with ease.
Biking is popular in both cities, too, though Bogotá has more bike lanes dedicated to getting commuters around the city.
Medellín is the more popular of the two, with most nomads calling neighborhoods El Poblado and Ciudad de Rio home. El Poblado is popular with tourists and expats, but it's one of the more expensive areas of the city.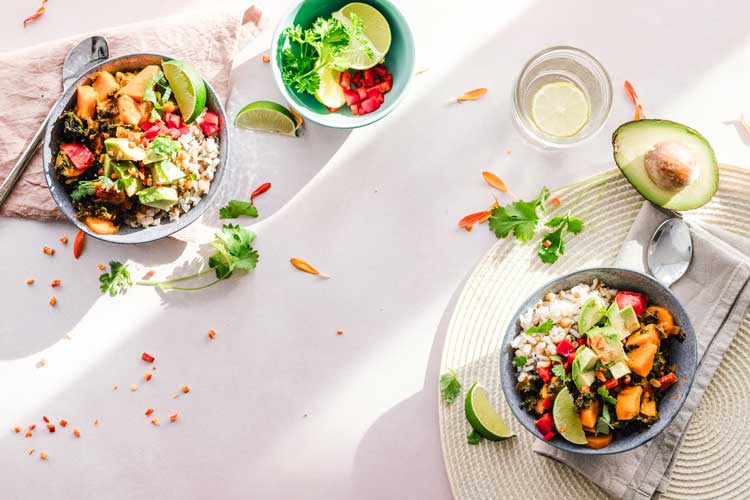 Cuidad de Rio is close to El Poblado but cheaper—and not yet as inundated with expats. Laureles and Estadio, two up-and-coming neighborhoods in west Medellín, are quickly becoming popular alternatives with foreigners, but prices in these parts of town haven't caught up yet.
A plate of food in Medellín or Bogotá will run you $4 to $20 depending how upscale you want to go. And if you're willing to spend at the higher end of the scale, some of the trendy eateries here could have you thinking you're in Manhattan. No matter how much you spend, though, the food is always excellent.
Renting a one-bedroom in the more upscale neighborhoods will start at about $650 per month, though cheaper options can be found in the less foreigner-populated neighborhoods. Negotiating is encouraged.
Plus, although the Colombian economy is booming, the strong U.S. dollar at the moment means your money goes a long way in this country. In all, a good budget for any big city in Colombia should come to about $1,500.
If you're looking for an even more authentic and rustic experience, try Cali, Colombia's third-largest city, known as the salsa capital of the world. This is a truly local city—very few tourists find their way here.
Cali has modern, well-planned infrastructure and public transport system. Integrated into the existing network are wide-ranging and inexpensive buses and cable cars.
The best living is to be found in west Cali. This area has many of the best neighborhoods and a wide range of prices… meaning many cheap apartments.
Cali isn't for everyone, though, there's not nearly as much to do here as there is in Medellín or Bogotá, and you'd need to work harder to integrate with locals due to the lack of foreigners to mingle with here.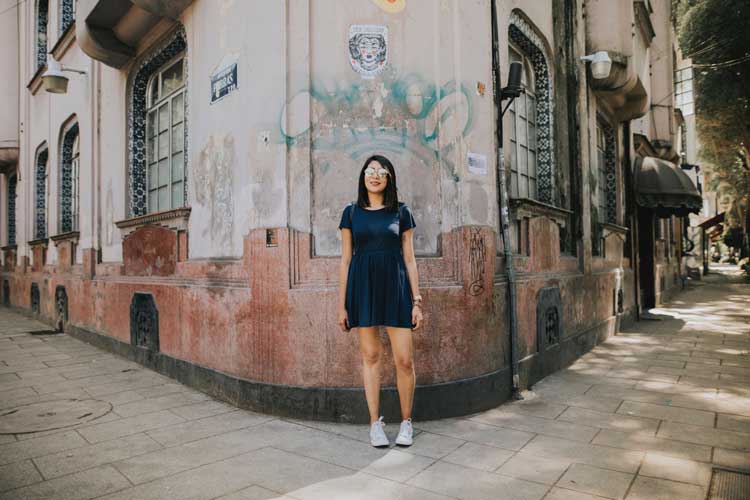 Mexico is One of the Cheapest Destinations for Digital Nomads
When the internet revolution first broke out, Mexico City was one of the top cities to which DNs flocked. It was early in establishing a reliable internet connection, but as the internet has expanded throughout Mexico, there are few places that don't offer a high-speed connection anymore.
Still, Mexico City is a top choice in this vast country full of good options. With plenty of air-conditioned co-working spaces that you can rent at short notice, and free Wi-Fi available in just about any coffee place, it's an easy place to set up shop. You'll be in good company bringing your laptop to cafés here.
Mexico can be super-affordable, but Mexico City is one of the more expensive places to hang your hat. Smaller cities offer two-bedroom rentals beginning at $350 a month, whereas Mexico City is more likely to start at $1,000.
Which is still cheap for a major world capital. Groceries and eating out are cheap, as is alcohol. Public transport and taxis won't eat into your budget either.
For a truly off-the-beaten-path option, look at Durango, in the foothills of the Sierra Madre Occidental mountain range. It's a quiet university town with well-preserved architecture and isn't well-known to expats, which allows you to experience authentic Mexican life… and authentic Mexican prices.
That said, there's an excellent American school providing private education and serves as a place to meet fellow expats.
Don't be surprised if you find yourself with a sense of déjà vu walking around town—it's best known for the number of western movies filmed here.
Like Colombia, Mexico continues to get negative write-ups in the press. There are frequent travel warnings and horror stories reported on the news networks. Remember, there are bad areas everywhere—and the United States has some of the worst in the world.
If you aren't involved in drug trafficking, you will be as safe in Mexico as at home in the States. You can easily find out which areas you should avoid by speaking with locals or doing some basic research online.
Digital Nomads in Vietnam
Vietnam has some of the fastest internet in Asia. Wi-Fi is well-integrated, with most shops and restaurants—even buses—offering free connection. The country is developing rapidly, with investment pouring in from across the globe.
Many young Vietnamese are forward-thinking and optimistic about their chances in this growing economy. Lots are keen to learn English, which is increasingly spoken by the younger generations.
If you prefer a quiet and relaxed atmosphere, the small, friendly community of Koh Phangan welcomes DNs. The nomad community is called Beachub, and here you can set up your laptop a stone's throw from the water.
Ho Chi Minh City is a busy, noisy town, with things always going on and something new to see or do every day. Because of this, though, you don't get the kind of community spirit you find elsewhere in Vietnam. Some of the co-working spaces are tailored to local freelancers.
Vietnam is easily one of the cheapest destinations for DNs. Rent a high-end apartment for $700 a month or shop around for a slightly less opulent place for as little as $300. Most apartments are furnished, and rental properties are easy to find from the street.
Lots of nomads rent motorbikes (for about $70 a month), as they're the best way to get through the heavy traffic.
Street food is tasty and inexpensive. Expect to pay $2 for a meal at a food truck or opt for restaurant dining for under $5 a plate; fine dining can be had for as little as $30 per person.
While there's no shortage of nomads spread out across this country, you're not as likely to bump into them here as you are in some other havens. If you're interested in meeting fellow nomads, check message boards and meet up group.
Saigon has lots of shared workspaces, but in smaller cities and towns you need to make other arrangements. Da Nang is another good choice. A popular tourist town with fast-growing infrastructure, thriving business culture, and an international airport, you won't be the only foreigner in town here.
With a number of UNESCO World Heritage Sites in the region and miles of beautiful beaches, it would be hard to get bored here.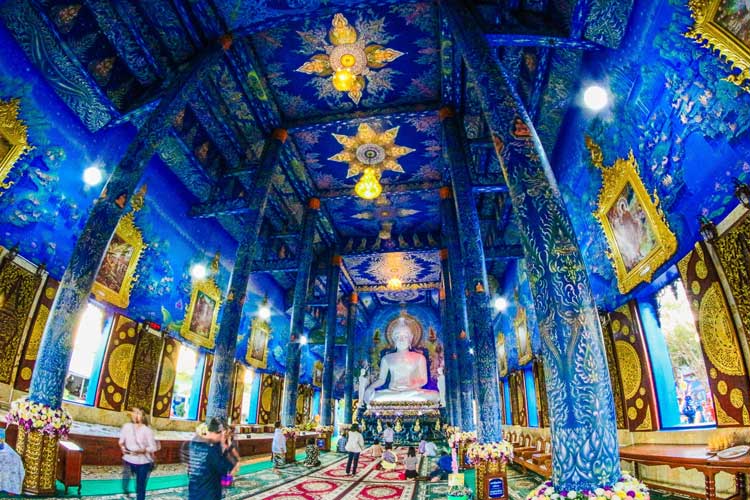 Thailand is a Top Destination for Digital Nomads
The legendarily low cost of living in addition to its tropical weather has made Thailand a top destination with expats over the last few decades, and DNs are now following the trend.
Internet coverage is strong through most of Thailand. If you are based in one of the big cities you can work easily from any number of places. Free Wi-Fi is common in most of the cafés and restaurants in the city.
Plus, the Thai government is positioning Thailand to be at the front of the DN revolution. In 2018, a Smart Visa was introduced, allowing nomads to stay for up to four years.
The prices in Thailand are similar to in Vietnam. Expect to pay $300 for a furnished apartment in a safe area. As in Vietnam, street food is delicious, varied, and best of all cheap.
For $2 you can eat almost any meal from a food stall. You can eat at a decent restaurant for under $15 a head. More upscale options are available at reasonable prices.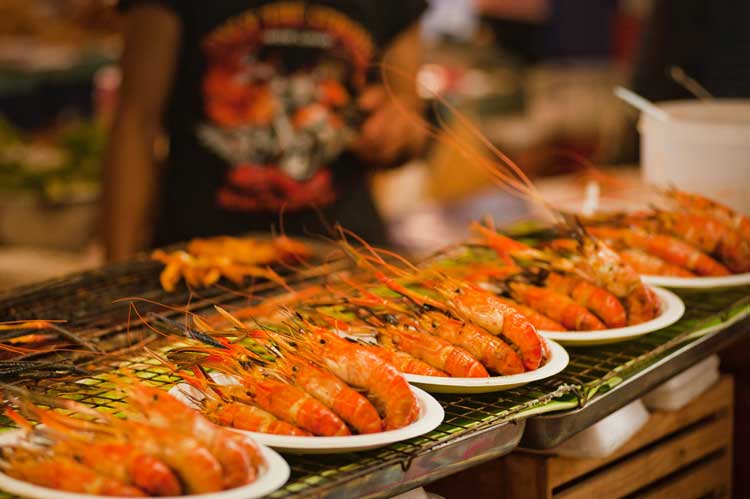 Thailand has something for everyone. Although areas like Pa Tong attract hordes of tourists (and everything that goes with them), you can easily find quieter towns and cities.
Chiang Mai regularly tops of lists of best DN locations, but all the big cities have co-working spots providing reliable internet and a friendly, relaxed atmosphere.
Chiang Mai, not as cheap as the internet may have you believe, is one of the more upscale places to live here. The standard of living is high, but you can live well on about $1,500 a month or less.
The city has a more relaxed feel to it than other big cities in the country—even the traffic seems less manic. The city is also safer, pickpockets are rare, and lots of the drunken crime you see in other Thai cities is absent.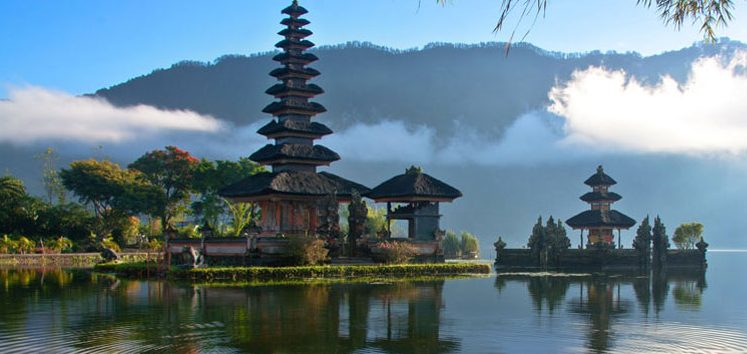 Indonesia: Digital Nomads
Indonesia and especially Bali, is arguably the most popular DN destination in the world. Most cafés and hostels have (slightly slow) Wi-Fi, but houses and co-working spaces are usually equipped with fiber-optic broadband.
Bali has plenty to do and see. The beaches are a mecca for surfers, from quiet breaks for beginners through to the reef breaks where the professionals hang out.
The busy nightlife here offers plenty of lively bars and nightclubs on the west coast. Plus, this is a foodie haven, with tons of different eating options, including lots of healthy and vegan choices.
Bali has a rich spiritual history. Its well-preserved temples are often empty and make for a relaxing afternoon. The Buddhist culture is strong and gives Indonesia a peaceful feel.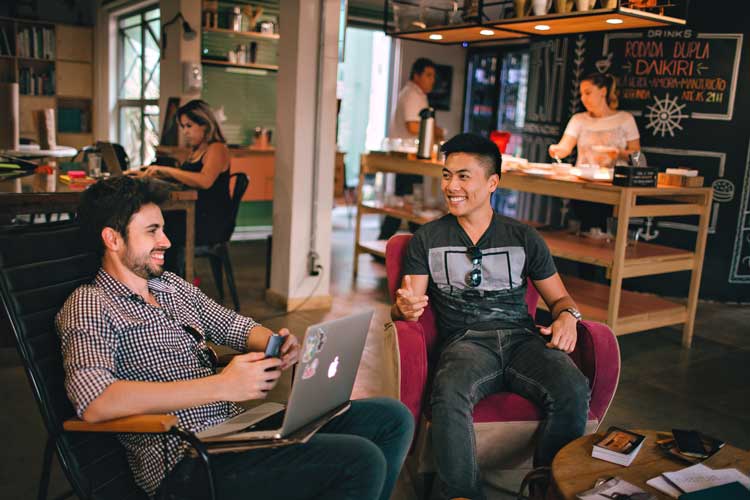 Hubud in Bali was named among the 10 best co-working spaces in the world. It's a high-end option offering co-working and co-living and encourages social activism and volunteering as a way of giving back to the local community. 100 hours per month costs about $220.
While Bali can be very affordable, many prices are aimed at tourists, so you need to spend time looking for places that charge local rates for everything from accommodation to food.
You can rent a two-bedroom house with a swimming pool for under $900 a month; a more basic two-bedroom house runs about $300 per month. Rates vary at guesthouses, but you can expect to pay around $30 per night.
Supermarkets carry imported goods plus other staples, but the best fresh produce is at the markets. Set an alarm—they open at 4 a.m. and after 6 a.m. they generally stop selling fresh produce and start selling souvenirs and trinkets.
Indonesian coffee is also excellent. Fresh and cheap, it fuels much of the nomad productivity on the island.
Inspire your next adventure with our articles below:
Author Bio: Kat Kalashian is editor of Live and Invest Overseas. She grew up living and working in Ireland, France and Panama. She currently calls Paris home. More info at www.liveandinvestoverseas.com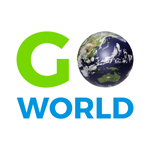 Latest posts by Go World Travel Magazine
(see all)