Editor's Note: Go World Travel Magazine is reader supported. If you make a purchase using a link on our site, we may earn a commission.
Have you ever thought about moving to Europe? Or wondered if it's even possible to make the move as an American? I'm here to tell you that it is!
How I Made My European Dream a Reality
Originally from Houston, Texas, I have been traveling abroad for more than 20 years. I fell in love with Spain over a decade ago and finally moved to Madrid in 2015.
I've lived here on various visas—student, work and non-lucrative—and plan to stay here for the long haul. I've created an incredible life abroad, and along the way, I've helped many people make the leap from the U.S. to Europe.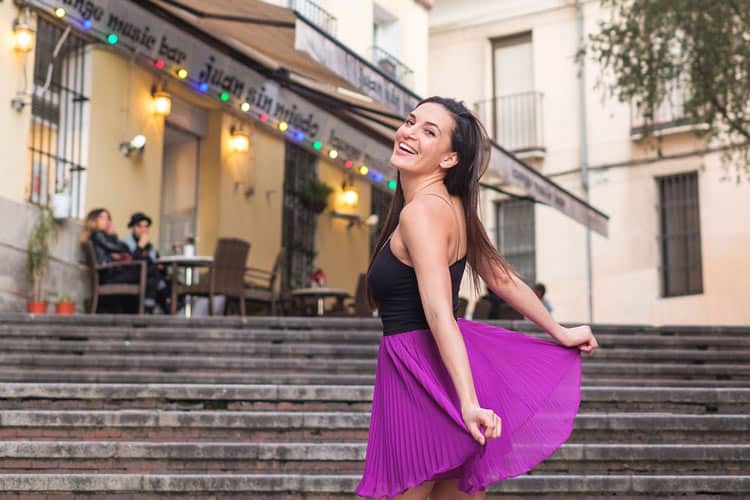 Can Americans Really Move to Europe?
The simple answer is yes! U.S. citizens can travel to most European countries for up to 90 days (within 180 days) as a tourist. However, for those who want to live there, acquiring a long-term visa and/or residency permit is your ticket to calling Europe home.
Best Tips & Tools to Plan Your Trip
Many Americans assume that they either need to be rich or work for a company that will transfer them abroad in order to make their European dream a reality. This couldn't be further from the truth! There are multiple visa options—more than you think— available to people of all ages, income levels and interests.
With the right long-term visa, Americans can move to Europe to study, work remotely, get hired, start a business, retire and more! It's simply a matter of knowing which visa options you have and finding the one that is right for you!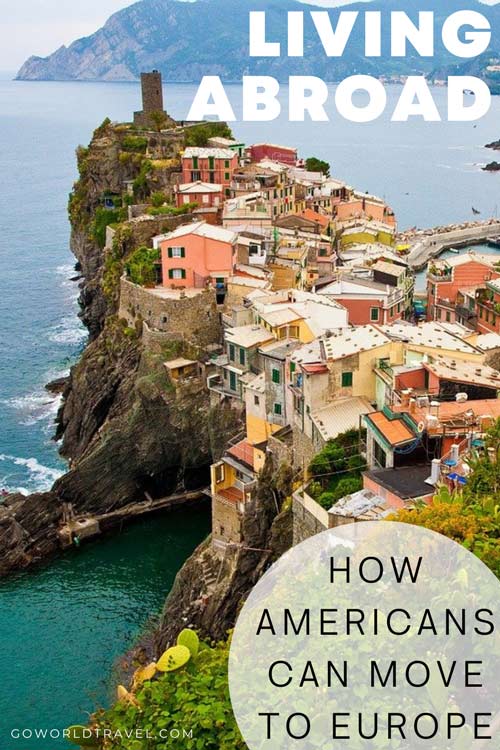 What Countries Can I Move To?
Only a fraction of the 44 countries in Europe have viable options for the average American. Most European countries have difficult paths to residency but don't worry, there are still plenty of countries with long-term living options. There are 16 European countries that are easiest for U.S. citizens to move to, including popular destinations like Spain, Portugal, the Netherlands, Germany and Estonia.
Spain and Portugal are attractive for a variety of reasons: low cost of living, high quality of life and captivating cultures! But more importantly, both countries offer extremely friendly visa options for Americans that are renewable and lead to permanent residency. Spain also has an attractive option for Americans to teach English there.
If you're an entrepreneurial type, then the Netherlands could be an excellent fit for you. They have a special treaty with the U.S. that allows American entrepreneurs and freelancers to gain Dutch residency for two years (which can be renewed) by starting a business in their country.
While there are a few hoops to jump through, this is a great "in" for anyone who wants to make a life in the Netherlands.
Germany has a similar visa for freelancers and current or future business owners, which allows you to qualify for residency and renew your visa if your business is successful.
Estonia's new Digital Nomad Visa is joining a growing list of countries that allow location-independent workers to live there while working remotely. In Estonia, you can live there for up to one year while working for an employer—or your own company—registered abroad.
While these are just some of the spots beloved by American ex-pats, there are other countries with viable visa options too. Learn more about the 16 easiest European countries to move to and their visa requirements in I'm Outta Here! An American's Ultimate Visa Guide to Living in Europe.
With over 50 visa options, you're sure to find one that suits you.
What Should I Consider When Moving to Europe?
Moving to another country requires a lot of paperwork and patience. While the process might not always be smooth sailing, moving to Europe is possible and worth it! Here are some things to keep in mind:
Finances. Can you afford to make the move? You don't need to have a fortune saved up, but you do need to understand your financial situation and what something like this will cost—both the move and the cost of living in your desired country. Try to pay off any debt, increase your savings and make a plan for earning income when you move. Don't count on finding a job abroad from the get-go. Obtaining a European work permit is very difficult for non-Europeans.

Visa application. Applying for a visa requires gathering a variety of documents. While each country's application requirements are different, getting everything together will probably take more time than you think. Some might need to be translated or require an Apostille. Patience is key.
Downsizing. It's a good idea to declutter and downsize before your big move. Don't underestimate how much time this can take. Give yourself a few months to go through your belongings so you can decide what to take, sell, donate or store.
Research. Do as much research as you can about your future country and city. The more educated you are on the ins and outs of the local culture, what a move will entail and how to get set up once you arrive, the fewer surprises you will encounter. If you can, I highly recommend visiting a city at least once before moving to spend some time in your new home. If you can start learning a few basic phrases in the local language, even better.

Community. Connect with fellow ex-pats and locals online before moving. There are numerous online communities, especially on Facebook, for just about every city and country in the world. Use these groups to ask questions, connect with people who already live there and make virtual friends before you move. You can also find niche communities for women, LGBTQ+ and Black ex-pats.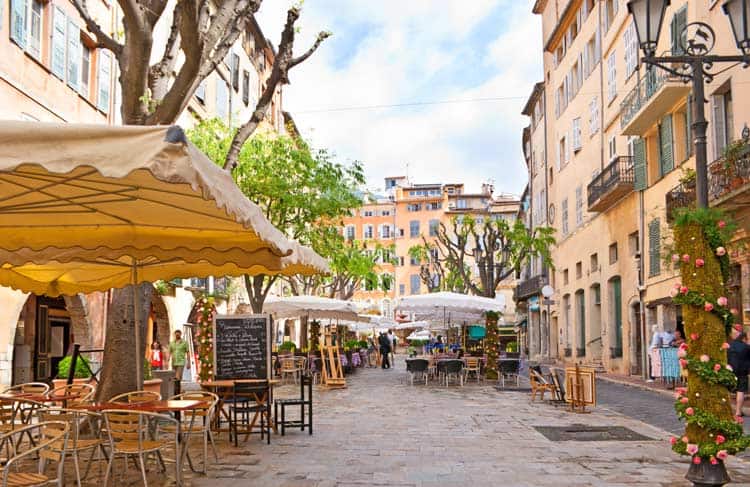 Common Questions About Moving to Europe
Do I have to pay taxes in both the U.S. and Europe?
As a U.S. citizen, your worldwide income is subject to U.S. income tax, no matter where you live. Depending on which country you live in and how many days of the year you live there, you may be considered a local tax resident. In that case, you will be required to file taxes in both countries. Be sure to find a tax lawyer or accountant who is well-versed in the particularities of ex-pat taxes.
Is healthcare expensive?
If you are coming from the United States, no! While it varies from country to country, Europe has some of the best healthcare systems in the world. Depending on which visa you obtain, you may or may not qualify for access to the public healthcare system. If you don't qualify, private health insurance is often available at very affordable rates, some starting as low as €45 a month.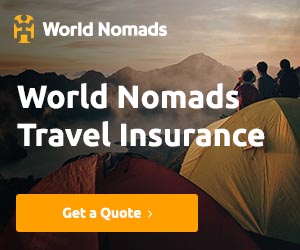 Do I need to speak the local language?
English may be a universal language, but depending on where you move to, the English level can vary widely. In many places, especially those with more tourists, you can get by with English. But I strongly recommend learning the basics of a new language early on (please, thank you, how are you, etc.). It goes a long way with locals and is the best way to immerse yourself in the culture. If you're staying long-term, it's a good idea to prioritize learning the local language. Learn the basics and get a strong foundation in any language with Babbel, which has lessons that are both fun and efficient.
What Are Visa Options for Moving to Europe from the US?
Tourist Visa: An opportunity to immerse yourself in the cultural tapestry of Europe for a span of 90 days within a 180-day interval. It's worth noting that the primary intent of this visa is for leisure and exploration, rather than engaging in employment or academic pursuits.
Work Visa: In the event of securing employment within Europe, a work visa serves as the conduit to lawful engagement. The financial implications, which vary across nations, encompass a range spanning from a modest sum to a more substantial investment.
Student Visa: Aspiring scholars contemplating educational endeavors in Europe will necessitate a student visa. The financial requisites for this category are subject to fluctuations contingent on the chosen destination, demanding a financial commitment commensurate with the pursuit of academic enrichment.
Entrepreneur Visa: For those nurturing entrepreneurial ambitions, select European nations extend entrepreneur visas, affording the latitude to initiate commercial undertakings within their jurisdictions.
Digital Nomad Visa: A novel provision catering to contemporary work dynamics, certain countries such as Estonia and Czechia furnish digital nomad visas. These facilitate a temporally defined tenure, typically ranging from three months to one year, for remote workers collaborating with foreign employers, provided requisite financial provisions are met.
Author's Bio: Cepee Tabibian is the founder of She Hit Refresh, a global community for women aged 30 and over who want to break free from routine and start a life of travel—specifically moving abroad and traveling long term. She is the author of, I'm Outta Here! An American's Ultimate Visa Guide to Living in Europe, your guide to the 16 easiest countries to move to in Europe, including over 50 viable visa options and detailed information on the 34 most popular cities for American ex-pats.