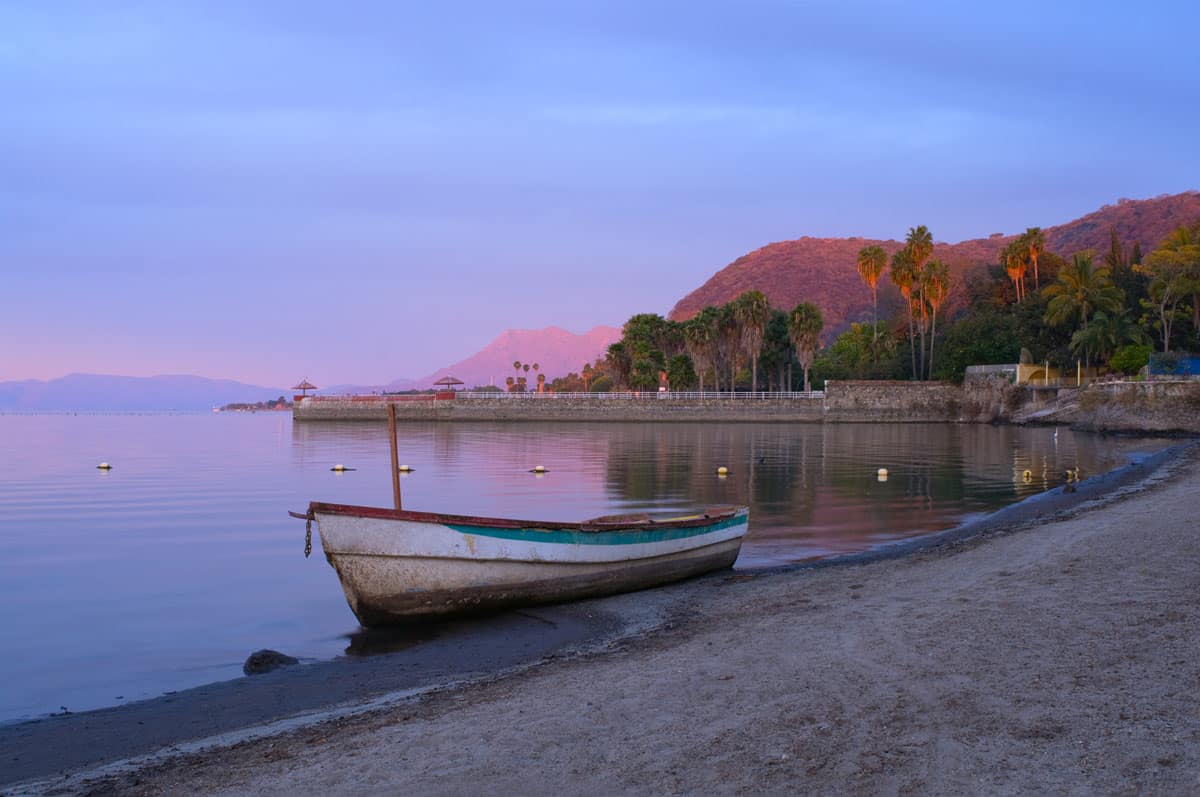 As the bus bounced over the uneven cobblestones, its worn brake shoes let out a screeching grind.
An elderly Mexican, wearing a tattered cowboy hat, with a scratched guitar, slung over his shoulder, jumped on board without the vehicle ever coming to a complete stop.
He steadied himself against a seat back, so he could strum and remain upright when the bus lunged forward.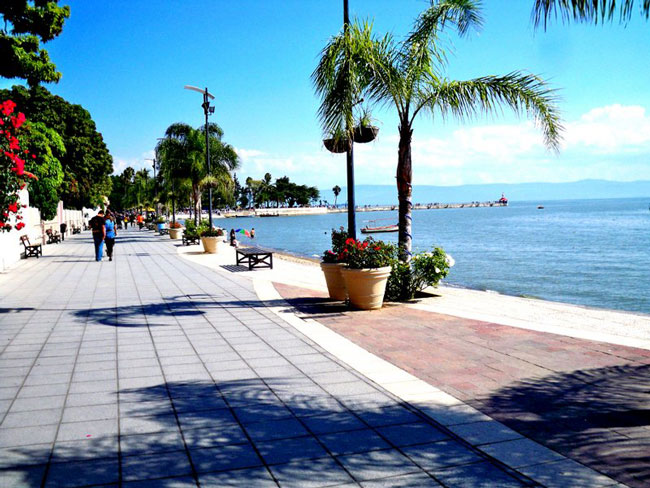 Life as an Expat in Lake Chapala, Mexico
As I listened to him croon Besa Me Mucho, I realized that in 12 years of taking this scruffy public transportation (7 pesos/$.50US), I have never tired of these amateur, hop on-hop off performers.
Offering a fiddler's tune, a magic trick, or an off-key ballad, they trust that paying customers will cough up a few pesos for the entertainment.
Mexican mothers guiding multiple children, construction workers carrying tools, gardeners lugging string trimmers, uniformed high school students and a sprinkling of expatriates make up this motley group of daily riders.
We're all on our way to scheduled activities in various villages on the shores of Lake Chapala―at almost 6000 feet, Mexico's highest and largest lake.
I'm one of those non-Mexicans, on route to Ajijic where I have voluntarily taught English to Mexican adults at an expat-run school since I retired to Chapala in 2006.
You can learn Spanish and get a deeper experience during your time in Mexico through Babbel. With Babbel, you can find lesson plans that cater to your schedule and work for any level. Check out their deals and language options here.
Expat Communities in Mexico
Upwards of 10,000 foreigners, mostly Americans and Canadians, call the lakeside communities in Mexico home, each village wedged between the shore and the sharp rise of the Sierra Madres.
These North American transplants hire gardeners, maids, medical care services or builders, so teaching English to the Mexican workforce turns out to be both rewarding and necessary.
The students have become my family, filling the void when my husband and I made the decision to leave our country. Although I have tried to master Spanish for years, ironically I've learned the most from my Mexican students in English class. It's a thoroughly symbiotic relationship.
The bus screeches again and four pajaros del nieve, as the permanent residents like to call them, board.
They're 'snowbirds' who retreat from the freezing winter temperatures and blinding snows of the northern US and Canada from January through March, for a respite of sun and blue skies at Lake Chapala.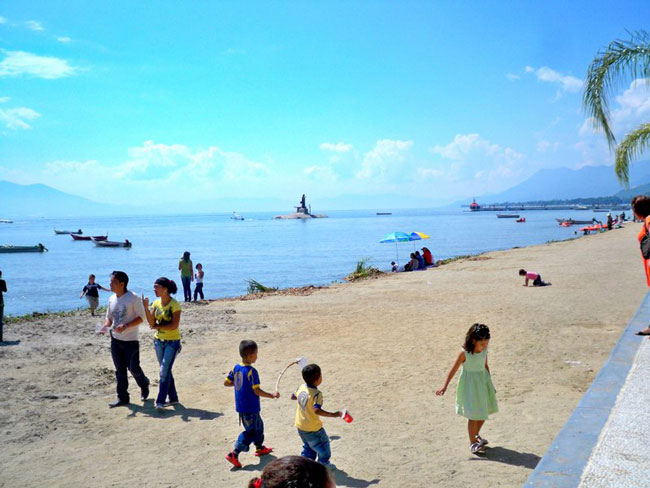 I spot them instantly, with their short-sleeved shirts, Bermuda shorts and sandals. One glance around the bus.
It is clear that I and all of the Mexicans bundled in scarves, woolen sweaters and fur-lined boots, suffer thinned blood from living at a high elevation year-round. It is a cool, January morning of 55 degrees. after all. The snowbirds stare at our heavy garb and we shiver at the sight of bare arms and legs.
On the bus ride home from school, a woman seated behind me taps my shoulder. "I liked your article in El Ojo del Lago this month," she said. This happens with some frequency, although it astounds me every time.
People recognize me from my picture posted in stories I've written for an English language magazine, published and widely circulated in the area surrounding Guadalajara, Mexico's second-largest city.
When I'm not teaching English, I'm scripting personal interest stories that have appeared in local magazines for 12 years. The area supports a substantial enclave of writers and artists. Positive energy and inspiring views of Lake Chapala encourage creativity.
D.H Lawrence embraced this backdrop when he took up residence in Chapala for three years while writing the Plumed Serpent.
His home has been turned into an exquisite colonial bed and breakfast, The Quezequatal Inn and many writers go there to feel the stirring vibes of Lawrence's ghost lurking among the greenery of lush gardens and tall palms.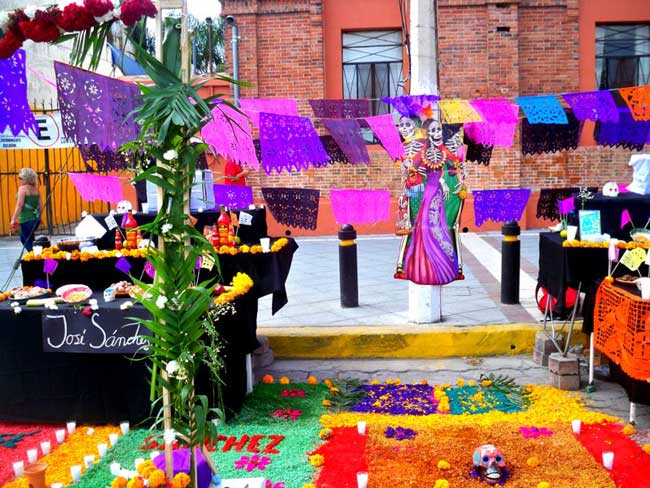 Climate in Lake Chapala, Mexico
Our temperate climate allows for outdoor activities year-round. Lake breezes, mountain protection and the altitude make for a high desert, spring-like feel. Sunny, steel-blue skies and low humidity prevail.
Nine dry months from October to May create dusty conditions, but frequent late afternoon and evening rains from June through September cause the landscape to explode in hues of green. National Geographic rates our area as having the world's second-best climate, behind Nairobi.
Lake Chapala may be number two, but it's pretty darn perfect. Still, climate change has also been observed on the shores of Lake Chapala. This past winter it snowed in nearby towns and we shivered through a few 40◦F nights.
I phone my sister, who still resides in the same Pennsylvania town where I spent 60 years and I admit gloating about my life in Mexico spurs me on.
This day, the Northeast was reportedly having a beast of a snowstorm; the perfect time to call to discuss her 'shoveling' and my 'swimming laps, walking to the gym and getting in a game of tennis.' I have no shame.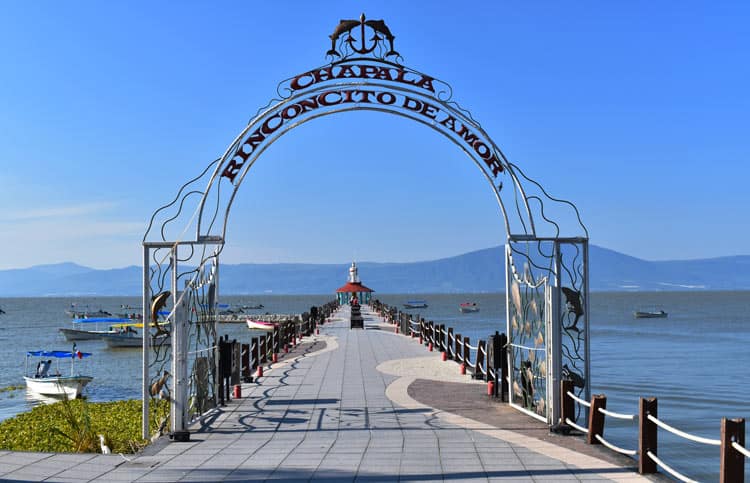 Safety in Mexico
My sister starts the phone conversation with her usual, "Are you safe?" The US media plays up violence in foreign countries, while neglecting to mention its own.
My response spills out, "Have you been to Chicago lately?" I ask her about her property taxes. Before we left PA, our annual property taxes were $8,000 annually. She groans over the unreasonable amount that she pays.
Cost of Housing in Mexico
I tell her we just paid our real estate taxes on our 3200 sq. foot home in Chapala with pool and casita and even with a 25% increase, it came to US $160! "After 12 years, that's a $96,000 swing," I revel in the numbers. She gasps.
I ask about her heating bills. I hear another groan. There are neither heating nor air conditioning systems in home construction here, but the sun is a good friend.
I can't resist the opportunity to tell her that our electric bill has decreased from US $130 a month to an average of $6 a month since we had Solar Energy panels installed on our roof.
Our hot water is also provided without propane costs, courtesy of the sun and our new solar hot water system.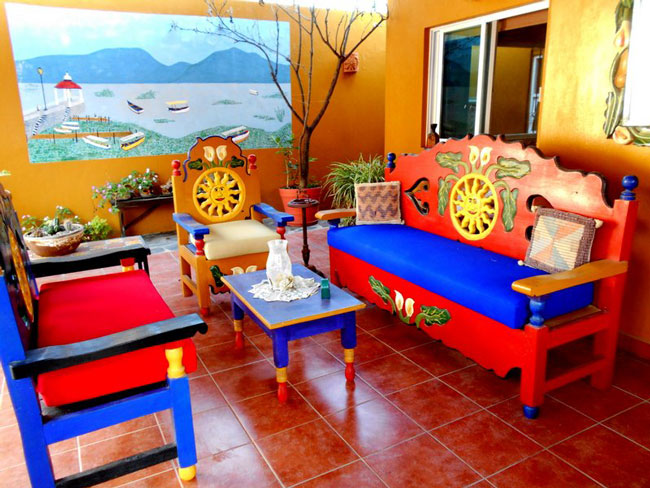 Healthcare in Mexico
Later, we discuss my husband's recent eye surgeries. After sustaining a serious eye injury, he was referred to one of Guadalajara's foremost eye surgeons.
Medical facilities in this thriving city of 8 million, located only 45 minutes from Chapala, are on par with or exceed the best hospitals in the US. Because Mexico rarely entertains malpractice law-suits, doctors can treat patients with personal care, without nagging anxieties of being sued.
One of my husband's six operations cost 50,000 Mexican pesos, about US $4000. A friend of ours had the exact procedure completed in Miami for $32,000.
Concerned about how we'd find all the required pre-surgical specialized testing sites and tomography clinics in a city the size of Guadalajara. The doctor said in perfect English, "Well, that's simple. You'll just get in my car and I will take you."
I asked my sister, where in the US will a surgeon personally take the patient for pre-surgery tests? She was speechless.
I enjoy these 'gotcha moments' about living in Mexico since family members questioned our sanity when we decided to move here. I'll take Mexico's health care system over the mess in the US any day.
I wander outside to our terrace to take in the vibrant pink, fuchsia and vermillion blossoms of our mature bougainvillea bushes fronting the pool. Reflecting back 35 years ago when my husband and I sang along to Willie Nelson's tune, Far Away Places with Strange Sounding Names.
I remember when the decision to retire in a foreign land became cemented in my soul. Nearby villages of Ajijic, Jocotepec and San Antonio Tlayacapan fit the 'strange sounding' criteria.
I've found a spot to live my tercera edad, the third life as Mexicans call it, teaching and writing in a close-knit community where 'everyone knows my name.' It's not idyllic, it's not paradise, but it is home.
Book This Trip
Start planning your vacation off-the-beaten path to Lake Chapala, Mexico. Get prepared with knowledge on how to get around, hotel and VRBO options, local restaurant reviews and more through TripAdvisor and Travelocity.
Find exclusive flight options and ground transportation reservations on Kiwi. Then, be sure to get travel insurance for the areas that require it and for the little changes that can happen with flights or luggage through TravelGuard.
Author's Bio: After a life-long profession of treating the mentally ill at a PA psychiatric hospital for 33 years and also serving as its Director of Admissions, Carol retired to Lake Chapala, Mexico in 2006 with her husband, to pursue more positive passions. Her family thought that she, too, had 'gone mad.' She's been teaching English to Mexican adults for ten years, in a program operated by volunteer expatriates and writing for local online and print publications. Using her adventures experienced during visits to over 80 countries to capture a niche in travel writing, Carol also dabbles in 'memoir.' A frequent contributor to Lake Chapala English magazine, "El Ojo del Lago," she's won several literary awards from that publication, including Best Feature in 2010 and Best Fiction in 2014. She also netted a story regarding her psychiatric field work in the published anthology, "Tales from the Couch."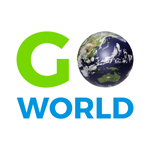 Latest posts by Go World Travel Magazine
(see all)