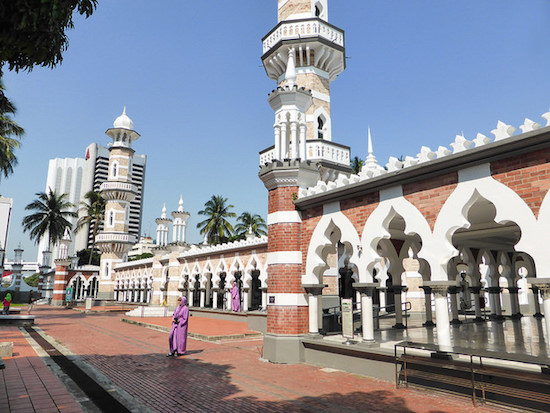 Everyone needs to be taken care of, but not all healthcare systems were created equal. In the United States, healthcare has only recently become mandatory for all citizens, driving costs to down. In contrast, many other countries in the world have had affordable, effective health coverage for many years. In its Annual Global Retirement Index, International Living named Malaysia the number one healthcare system in the world.
The report, published on InternationalLiving.com, sheds light on the best places in the world to get healthcare. Many of the top countries feature beautiful beaches along with their excellent health care services. Malaysia, Costa Rica, Uruguay, Thailand and Panama topped the annual list this year, providing healthcare that brings wellness to the people without breaking their banks.
Malaysia offers excellent, low-cost healthcare, and some of the best-trained surgeons, dentists and specialists in the world. Medical expertise here is comparable – and sometimes better – than in most Western countries. Most of the professionals have either trained in the U.S. or the UK, or at the very least have completed their post-graduate studies there.
"Penang Island, popular with expats and medical tourists, delivers first-rate hospitals that offer excellent healthcare at reasonable prices," reports InternationalLiving.com's Asia correspondent Keith Hockton. "In fact, the island has two planeloads of medical tourists arriving every day, and when it only costs $20 to see a specialist, you can understand why."
Costa Rica has a high-quality, government-run universal healthcare system for citizens and legal residents called La Caja. Residents of the country pay into La Caja. The fee is 7% to 11% of the person's monthly income, which provides coverage for a spouse as well as a dependent.
"After you pay your monthly fee, you receive free care," says InternationalLiving.com Costa Rica editor Jason Holland. "Anything you need is available through a nationwide network of clinics and hospitals: doctor's visits, medical testing, prescriptions, major surgeries, and hospitalization," Holland says.
Medical care from private providers is also available in Costa Rica. It's high quality, with all the latest equipment and techniques being used. Many medical tourists from the U.S. come to Costa Rica for procedures not covered by insurance in the U.S. or for procedures which cost a lot out of pocket back home, including cosmetic surgery, knee replacements, and more.
Thailand has a great reputation for affordable and easily accessible healthcare. Many expats living in Thailand say that the facilities are on a par with, and sometimes better than, what is available in their home countries.
Although the private hospitals tend to be slightly more expensive than the government institutions, both are still affordable. A consultation with a specialist will cost less than $15, and many medical tests and procedures are immediately available for a fraction of the cost they would be in other parts of the world.
As Panama is a small country, most expats don't live more than an hour from a major facility. General consults at private hospitals and clinics range from $5 to $50. Retiree residents pay 20% less thanks to Panama's Pensionado or pensioner program.
Public and low-income facilities are also widely available, and can charge 90% less than private facilities for everything from lab tests to hospital stays.