My husband drove our rented Royal Enfield with measured caution. Meanwhile, I clutched my smartphone tightly as I struggled to find our next highway exit on Google's offline maps.
It was a brisk November morning. With large backpacks in tow, we had left the warm comfort of our hotel in Guwahati, Assam, and begun our first-ever cross-border trip to India's wettest state, Meghalaya.
On the road, we had nothing but the mellow winter sun and the gentle purr of our motorcycle for company.
For first-time bikers, the motorable route from Guwahati to Shillong, Meghalaya's capital, where we were headed, is a wonderful experience. The NH-40 is smooth and pleasant, flanked by forested Khasi and Garo hills.
Capital of Meghalaya
Once a civil station during British rule, Shillong became the capital of the newly independent state of Meghalaya in the 1970s. Its emerald hills, the abode of wayward clouds, reminded the British of Scottish moors. This earned it the nickname 'Scotland of the East.'
As we reached its high hills by midday, Shillong greeted us with its unsullied air, roller-coaster roads and a cheerful bustle.
Later that evening, we made our way through Shillong's twinkling streets, stopping first at the remarkable Police Bazaar. This atmospheric market, much like any good bazaar, was a sensory treat.
Innumerable merchants hustled every type of winter wear imaginable, heaps of crimson bhoot jolokia (ghost pepper) chilies screamed out tantalizingly. The thick aroma of spiced kebabs teased our senses.
We resisted all of the above and settled for hot, fresh-off-the-wok jalebis—vermillion-colored pretzels fried in oil and drenched in sinful sugar syrup.
More Flavours of Shillong
The next day, ravenous after our customary town tour, we quickly realised that we were spoiled for choice. The city's diverse offerings included jolokia-flavored Chinese cuisine and Khasi meals, and more global, continental options.
Also, despite the town's roots in traditional Khasi cuisine, which by itself, is an exceptionally earthy treat that deserves full attention, Shillong was an emerging cafe destination. It was full of street-style, urban spaces creating a wonderful trifecta of great food, home-grown music and excellent atmosphere.
One such cafe that particularly stood out was Dylan's Cafe, a modern-day shrine to Bob Dylan and his legendary music. A rustic space kitted out with a sunny patio, the cafe served everything from bacon-wrapped sausages to chicken wings.
But its highlight was the indie bands that played here on the weekends. We were blown away by the peaceful afternoon ambiance the day we visited. We relaxed for a couple of hours watching the world go by before returning to our homestay for the evening.
A Secret Waterfall Awaits Near Dawki
We set out for the India village of Dawki the next morning, just as the sun rose over the hills. Halfway through the journey, we were tipped off about a magnificent waterfall that was a well-kept secret along these routes. With our curiosity piqued, we took a quick detour to see what all the fuss was about.
Nothing could have prepared us for the breathtaking sight that greeted us after a short hike into the waterfall path. We could see the piercing blue pool from afar, contrasting beautifully against the jade landscape.
A true hidden gem that shone like sapphire. We knew right then that we would have to view its magnificence up close. Throwing caution to the wind we hiked all the way to this turquoise cascade.
We were rewarded at the end with a refreshing dip in the cool waters of Krang Shuri. The secret waterfall we nearly missed.
India's Very Own Ha Long Bay
Shnongpdeng, a tongue-twister, is a peaceful hamlet near the Indo-Bangladesh border, through which flows the majestic Umngot River. We found the correct turn to this blink-and-you'll-miss-it village near Dawki after getting lost a few times.
The river, known for its crystal-clear sheen, starts its journey at the Eastern Shillong peak and borders India and Bangladesh. Its riverside camping options and charming homestays provide an excellent opportunity for local businesses to thrive.
The narrow path leading to the village was framed by towering trees. Irreverent rays of sunlight filtered through their filigree patterns and bounced off the path like nature's own headlights. It provided us with the best welcome we could have asked for.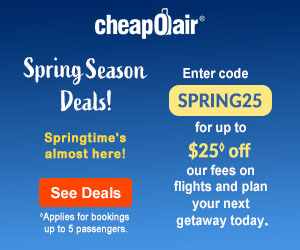 Two large plates arrived promptly as we settled into our riverside tent. I inhaled the familiar fragrance of mustard and felt a sharp pang of hunger. My heart leaped with joy as we hungrily wolfed down some rice, chicken and fish curry seasoned with bamboo shoots. A plate full of pure nirvana—just as I'd hoped.
As evening arrived, we watched the full moon take over the ink-black skies, transfixed by the beauty of it all. We stayed outside till the last embers of our bonfire died. Thereafter, we were promptly lulled into one of the best sleep of our lives. Life was good.
Next stop: Cherrapunji
As one of the most wet region in India, Cherrapunji, or Sohra as it is locally known. It receives up to 450 inches (11,430 mm) of rain on average. As tumultuous as it is during the monsoons, its allure is undiminished during the other seasons, as we were about to discover.
We were met with a variety of landscapes on our way to Cherrapunji. It ranged from swaths of dancing rice fields to dystopian, wind-carved canyons. Our journey came to an almost cinematic end as the golden sun dropped into the horizon. Much like a large gold coin diving into a slot machine.
Our homestay was easily the most beautiful house on the street. Its room was even cozier, providing us with unobstructed views of the surreal-as-ever winterline in the distance. We went to bed early that night in preparation for our hike to the living root bridges the next morning.
Living Root Bridges
Anyone who's heard of Meghalaya has probably heard about the wild bridges that are the cynosure of the small village of Nongriat near Cherrapunjee. Rubber fig-trees, which grow abundantly in the region's subtropical landscape, have long supported a tradition of handwoven bridges in northeast India.
These trees' aerial roots, which resemble gnarly tentacles, are tamed into a seemingly improvised bridge that lasts for decades. Among these, the double-decker bridges in Nongriat are particularly famous.
Our hike from the Nongriat included many steep staircases to climb, crossing two ancient bridges built over gleaming blue waters and battling the heat as the sun shone brightly. We finally arrived at these bridges after what seemed like an hour of hiking. They unfolded before us in all their wizened glory.
They looked like a giant nature's hammock slung across two burly trees, decked above one another like a grandiose jungle prop. Later, we rested our tired feet in the pond beneath the bridge. We let small fish nibble at our skin in what was a great, no-cost foot therapy.
The Spirits of Mawphlang Sacred Forest
As a fitting conclusion to our journey, we took one last ride to the Mawphlang Sacred Forest before returning to Guwahati for our flight to Mumbai. In these parts, the forest was legendary.
Tucked away in a small corner of amber grasslands that sprawled endlessly under clear skies, this forest was held together by forest spirits and the Khasi tribe's ancestors.
A sanctum sanctorum of sorts. The forest's entrance was guarded by time-weathered stone menhirs, religious markers of a bygone era that are still held in high regard today.
We walked gently along the sunlit path that led into the forest, following our guide who narrated its age-old tales. This holy forest had it all. From luscious-looking fruits that were deadly poisonous to megalithic tombs, sites of ancient sacrifice, to medicinal trees, ferns, and shrubs.
Could you possibly bring a souvenir? To reminisce about your time here? A fern to tuck between the pages of a book, or a twig to place on your mantle at home? The answer was a resounding no.
Despite its golden endowments, the sacred grove had one important rule. Nothing from the forest could leave its boundaries, not even a single twig or leaf. Anyone who defies this sacred rule will suffer grave illness or a painful death. The decision was simple.
Of course, one could argue that these were legends or old wives' tales concocted to deter unruly tourists. Was it, however, worth the risk? The forest commands respect from the moment you enter it until you step outside.
Respect for the People and Heritage of Meghalaya
But then, such is the atmosphere throughout Meghalaya. Its tribes are people who are deeply attached to their customs, natural heritage and traditions. It is only fair that they expect the same respect from visitors.
We started our first bike trip not knowing what challenges awaited us. But I'm grateful to Meghalaya and its people for making us smile even during the bumpy parts of our journey.
Throughout these ten days, we were moved by the kindness of the people we met and comforted by their disarming smiles. Furthermore, we were enchanted by the pristine surroundings. All of this washed the stains off our sullied city souls.
Book This Trip
Travel to Meghalaya now requires a mandatory e-invite that can be applied through the state's tourism portal or mobile app. Find more information on its official tourism page.
Get prepared for your trip with hotel and VRBO options along your route, restaurant reviews, local tips on how to get around and more through TripAdvisor and Travelocity.
Want to save even more? Find the best seasonal deals on flights to India and ground transportation reservations through CheapOair.
Author Bio: A true Mumbaikar at heart, Advaita Raut is a Psychology major-turned-full-time writer who is always looking to be inspired and enchanted by the wonders of the world. She is also a passionate gouache artist, a reluctant cook, and an ardent fan of slow travel. Find Advaita on Instagram @advaraut.