Editor's Note: We're all dreaming of travel ahead. Here's some inspiration for future adventures. We share places, products and activities we recommend. If you make a purchase using a link on our site, we may earn a commission.
Southern California is a favorite destination for families. From kid-friendly attractions like LEGOLAND and the San Diego Zoo to Catalina Island, Big Bear Lake and Death Valley National Park, Southern California has plenty to offer vacationing families.
Beach lovers have plenty of beaches to choose from, including the beaches in Encinitas, a variety of coves in Laguna Beach, Malibu Surfrider Beach and more.
Santa Monica Pier is always a hit with travelers, while Los Angeles and Disneyland draw travelers from around the world. Here are 9 vacation ideas in California.
Mariposa Grove in Yosemite National Park
When you think of a California family vacation, what comes to mind? A fun-filled day at a theme park with plenty of rides? Well, you're in luck, because southern California has an abundance of theme parks in which to visit.
However, if you're looking for a more nature-centered vacation, try visiting the Mariposa Grove of giant sequoias in the Yosemite National Park. The Mariposa Grove is located in the southern area of the park.
The grove contains more than 500 of the largest trees in the world, including the Fallen Monarch, an enormous fallen tree that greets visitors as they enter. One of the most popular tourist attractions in Southern California, Mariposa Grove is a must-see for the family.
Be sure to arrive early as parking can fill up quickly during peak times.
San Diego Beaches
There's no better way to enjoy San Diego than by visiting the beautiful beaches of Encinitas in San Diego's north county coastal region. The long stretch of coastline is great for sunsets, fresh seafood and delicious seafood tacos.
The spring and summer months are especially great to visit as the tides are much higher than other times of the year. The surfers at Cardiff State Beach also love to lounge and catch some waves.
Activities range from stand-up paddleboarding, snorkeling and fishing to jogging and biking. You can even take advantage of the existing playgrounds and skate parks in the area.
LEGOLAND California
Legoland California is a bustling place for travelers to visit. The theme park has eight different lands that are like no other, including Imagination Zone, Land of Adventure and Castle Hill.
The park is a great place for kids to experience different adventures and have fun. Adults will enjoy the park as well. More importantly, Legoland is a great place to enjoy relaxing and doing nothing for hours.
The summer is the best time to visit, and everything is in one location.
San Diego Zoo
While Southern California weather might fluctuate in the winter, the San Diego Zoo is a great place to visit no matter what the weather. Explore exotic animals from around the world at this zoo that is dedicated to conservation. The many animal exhibits give a glimpse of the exotic wildlife across the world.
For visitors who enjoy reptile pets, the reptile house exhibits may be worth the trip. You can also take a look at the many bird exhibits, like the aviary or Hawaiian and Australian fauna exhibits.
The zoo is large enough to handle large crowds. Plus, admission prices can be quite affordable with the Go San Diego Pass.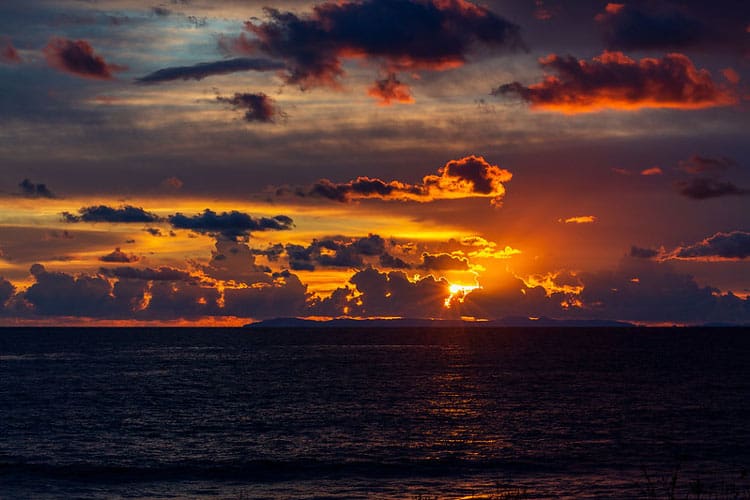 Catalina Island in California
From the legendary blue ferry boats to hiking on the Trans-Catalina Trail, Catalina Island is a must-see. Your kids will be impressed by the animals that call the island home and spend hours exploring its subtropical ecosystem.
More than a million people visit Catalina Island every year, yet much of the island remains undeveloped. You'll get to see all of the island, plus the hidden beaches that will get your imagination going.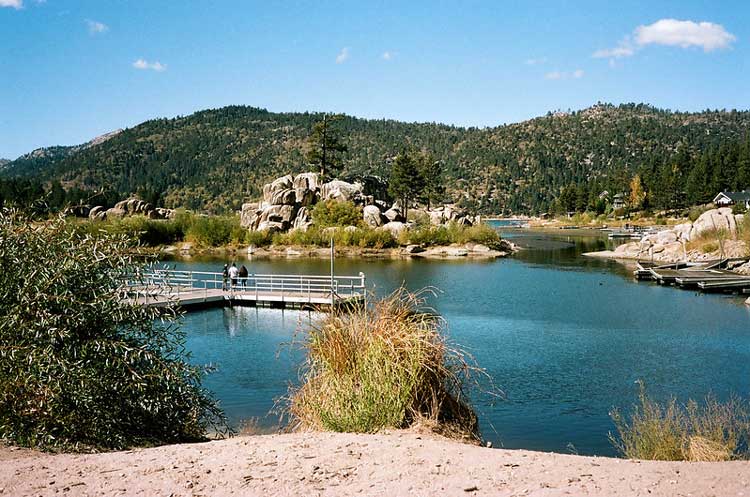 California's Big Bear Lake
Located about 40 miles northeast of San Bernardino, is the famed resort town of Big Bear Lake, which will satisfy any family's water and adventure needs. Visitors will be attracted to the lakeside lodging which offers access to outdoor activities.
Those looking for a chance to break out their kayaks will enjoy the gently rolling waters of the lake. The many hiking trails and mountain biking trails at Big Bear Lake are an easy hike from both lodges and campsites.
Malibu
Malibu offers some of the most beautiful beaches on the West Coast, and it's just one hour from downtown Los Angeles. Kids can hit the sand in a variety of ways, including surfing, snorkeling and water-skiing.
A summer in Malibu is one kids will never forget! If you visit during winter, try visiting Point Dume on Malibu's north end and see if you can spot a migrating grey whale.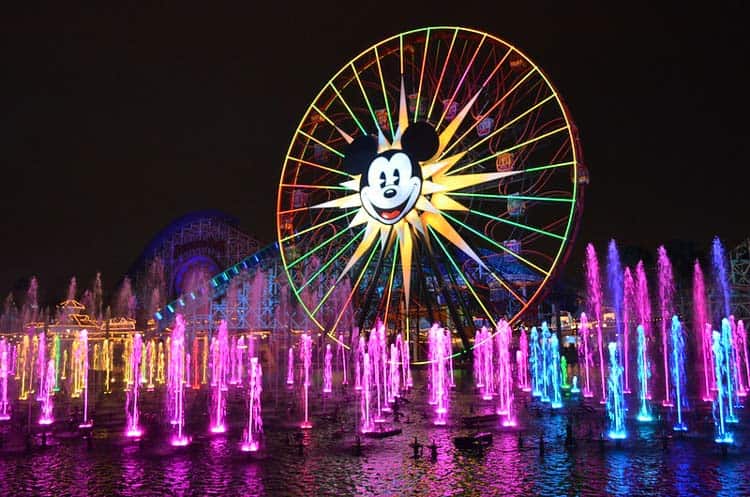 Disneyland in California
With the magic of Disney, Disneyland has something for everyone. There are rides, attractions, shows, restaurants and more. It also has a variety of dining options, including Ballast Point Brewing Co. in the Downtown Disney district as well as a variety of themed eateries within the parks.
Try out Blue Bayou or Cafe Orleans in New Orleans Square for plant-based options. Whether it be Disneyland park or California Adventure there will be something for everyone here.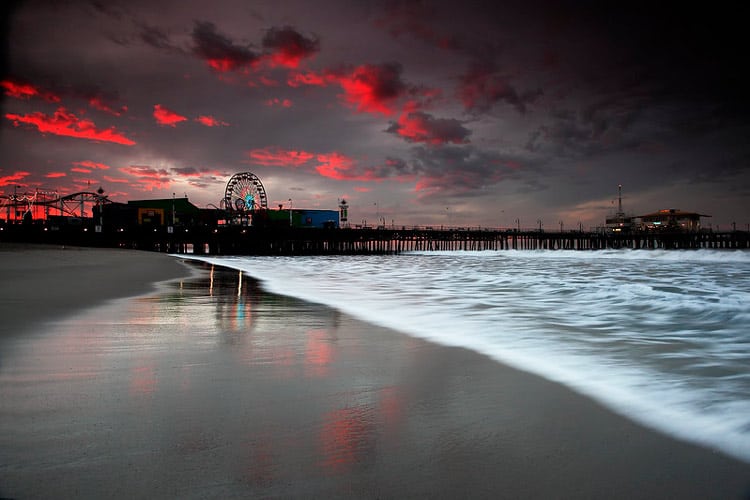 Santa Monica Pier in Southern California
Santa Monica Pier is a popular place for families to spend time. It has plenty to offer, including amusement parks, restaurants and shops. There is also the beach to enjoy, which is a relaxing getaway from the hustle and bustle of daily life. Take a stroll and enjoy the atmosphere at this historic location.
Breezy summer days are here! Take advantage of the hot weather, indulge in outdoor fun, spend time with your kids and visit one of these Southern California attractions.
Whether you're enjoying the natural amenities that Southern California has to offer or having fun at its theme parks, you'll find something for everyone in Southern California.
Book This Trip
Ready to start planning a vacation to sunny SoCal? You'll want to be prepared with hotel or VRBO options, local restaurant reviews and insider knowledge on different areas of California through TripAdvisor and Travelocity. When your ready to book, check out Kiwi for the best flight deals and travel hacks available.
Be sure to book some tours with GetYourGuide. From the best-selling San Diego Harbor Cruise to the Go Los Angeles All-Inclusive Pass, there are exciting activities for everyone. Book your dates here and cancel anytime up to 24 hours before the date for a full refund.
Check out our California Travel Guide for more fun.
Author Bio: Sandy Page is a life-long adventurer. In her free time, she reads and consumes copious amounts of hot beverages.