We share places, products and activities we recommend. If you make a purchase using a link on our site, we may earn a commission.
There's something special about life in San Diego, California. With some of the most scenic beaches and educational activities, San Diego is a place to bring the whole family and almost guarantee a good time.
Birch Aquarium
Birch Aquarium at Scripps is full of the wonders of the sea. Located in the Pacific Ocean community of La Jolla, 14 miles north of San Diego, the aquarium features a simulator ride in which participants can experience what it's like to be a dolphin as it swims through the ocean, or a drop of water going through the cycle of life.
Bring the family on an unforgettable 90-minute Sea Cave Kayaking Tour through La Jolla with an expert guide from GetYourGuide. Book here today and have the option to cancel up to 24 hours before the tour.
The 13,000-gallon shark-reef exhibit and delightful seahorses exhibit are among the aquarium's intriguing viewing opportunities. Family Days, held the third Saturday of each month, feature unique themes, enacted through stories and craft projects.
Find a hotel or airbnb in San Diego
San Diego's Gaslamp Quarter
San Diego 's Gaslamp Quarter is the place to be for shopping and gallery hopping. The ambiance of this beautiful section of downtown can't be beat.
This 16½ block historical neighborhood has a sophisticated air, and when the sun dips to the horizon Victorian-style lamps flicker on to illuminate scores of top-notch restaurants and lively nightclubs.
Miramar Speed Circuit
If you love life in the fast lane, Miramar Speed Circuit, 16 miles north of San Diego, is the place for you. You'll feel like Dale Earnhardt Jr. as you race down the indoor asphalt track in go-karts. The karts, which sport 6.5hp Honda engines, can reach speeds of up to 40 miles per hour.
Children must be at least 48 inches tall (122 cm) to ride the junior karts. The track even has a pit. You'll have the time of your life as you zoom along the 1/4-mile-long (402 m) course.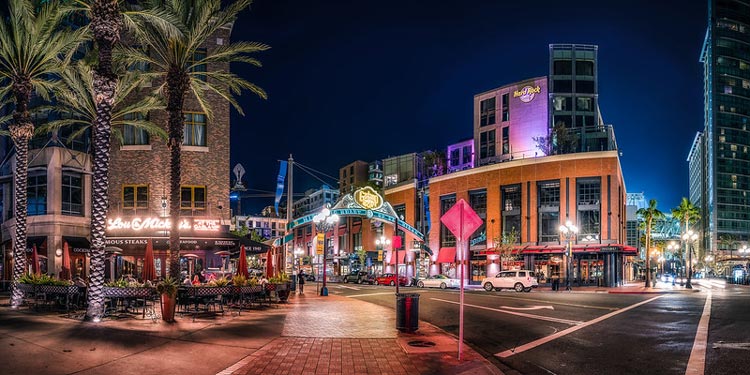 Reuben H. Fleet Science Center
Families with a future scientist in their midst should check out the Reuben H. Fleet Science Center in Balboa Park, which boasts more than 100 interactive exhibits.
Exhibits and IMAX films change continuously, so you can return again in the future. Be sure to check out the center's Virtual Zone and planetarium.
In addition to being home to the Reuben H. Fleet Science Center, Balboa Park has 14 other major museums, performing arts venues and lovely gardens.
San Diego Zoo Safari Park
Hoping to teach your children about the diversity of wild animals and the importance of their conservation? A visit to the 1,800-acre San Diego Zoo Safari Park, located 35 miles (56 km) north of downtown San Diego, is an invaluable experience. Visitors have the opportunity to view numerous animals, including many endangered species, in wide-open exhibit areas on rolling, oak-studded hills.
Cheetah Safari, available by reservations only, allows guests to visit a rustic camp where they can watch cheetahs chase after a mechanical rabbit lure at speeds of up to 60 mph (97 km/h). You'll feel like you've embarked on a real-life African safari while aboard the Photo Caravan Safari, which allows visitors to get up close and personal with the animals. It's one wild ride!
Book in advance through GetYourGuide and get a special two-day entrance pass here.
A Day at the Beach
A Day at the Beach! There's just no better way to spend a day in San Diego, which has some of the best beaches in the world. Try packing a picnic lunch and heading off to Coronado Island, located a mere seven-minute ferry ride from downtown San Diego.
You'll need to rent a car in San Diego to check out Mission Beach, Pacific Beach, La Jolla, Del Mar or north county beaches such as Encinitas and Carlsbad. You and your children will create good memories while soaking up the sun and swimming in the balmy waters.
Check out www.a-zsandiegobeaches.com for a wide variety of sand-and-sun options.
Aquatica
For a day your children won't soon forget, visit Aquatica, 10 miles south of San Diego. A favorite ride is Tassie's Twister, which blasts participants through a 132-foot-long tunnel, then drops them 75 feet into a six-story funnel that culminates in a waterfall.
Walhalla Wave and Whanau Way are among other thrilling rides at Aquatica. The park is open daily from the end of May to September, then it's weekends only through the rest of September.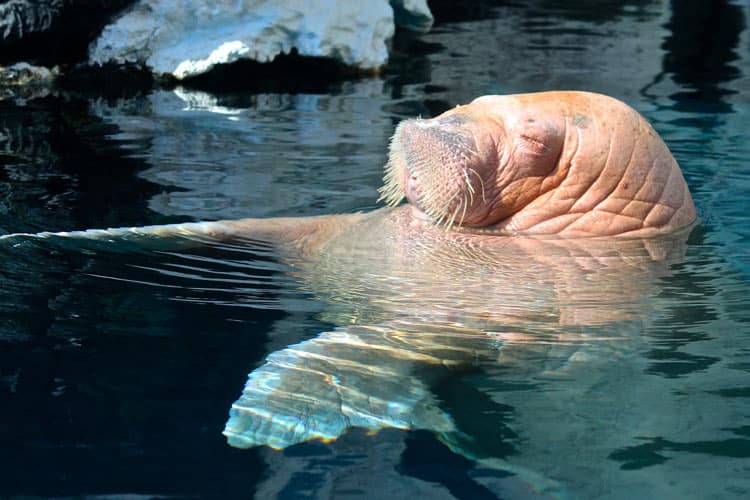 San Diego Zoo
San Diego Zoo, located in Balboa Park, is world-renowned for its diverse collection of animals housed in naturalistic exhibits. The zoo features Monkey Trails and Forest Tales, which allows guests to trek through Asian and African forest environments to see some of the world's most threatened wildlife, including the clouded leopard and the pygmy hippo.
Among the highlights of this amazing place is the opportunity to view Giant Pandas. The zoo has one of the largest populations of giant pandas outside of China.
LEGOLAND
Let your kids' imaginations run wild at LEGLOLAND, 36 miles north of San Diego, which features more than 50 rides, shows and attractions for children ages 2-12.
The little ones will love drifting down Fairy Tale Brook on a magical leaf-boat ride through a village of favorite fairy-tale characters created entirely of LEGO. Feel like a round of golf? Try out the park's 18-hole Wild Woods Golf course that features Lego forest creatures.
Take your children for a spin on the Coastersaurus, a roller coaster that winds its way across Explorer Island, or let their imaginations run wild with a ride on a robotic arm in Knight's Tournament. With so many activities to try, you won't know where to begin!
SeaWorld Adventure Park
Your family trip to San Diego wouldn't be complete without a splash from Shamu the killer whale at SeaWorld Adventure Park, San Diego's most popular attraction. A favorite attraction is the sea lion and otter show featuring Clyde and Seamore. The fun-loving duo are sure to make your little ones giggle.
Head to the park, located on 189 acres, features 20,000 animals, including 16 species of marine mammals — such as the endangered Florida manatee — as well as interactive attractions, aquariums and rides.
On Shipwreck Rapids, visitors are surrounded by waterfalls and pass through an "underground cavern" before a thrilling ride down rapids. SeaWorld is an absolute must-see for those traveling to San Diego.
If You Go to San Diego
Find more best-selling tours and activities like the USS Midway Skip-the-Line tickets with GetYourGuide. With their new flexible cancellation policy, you can book and plan your vacation to San Diego here stress-free.
Find more information about current travel procedures at Visit San Diego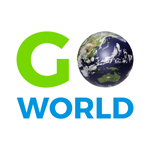 Latest posts by Go World Travel Magazine
(see all)