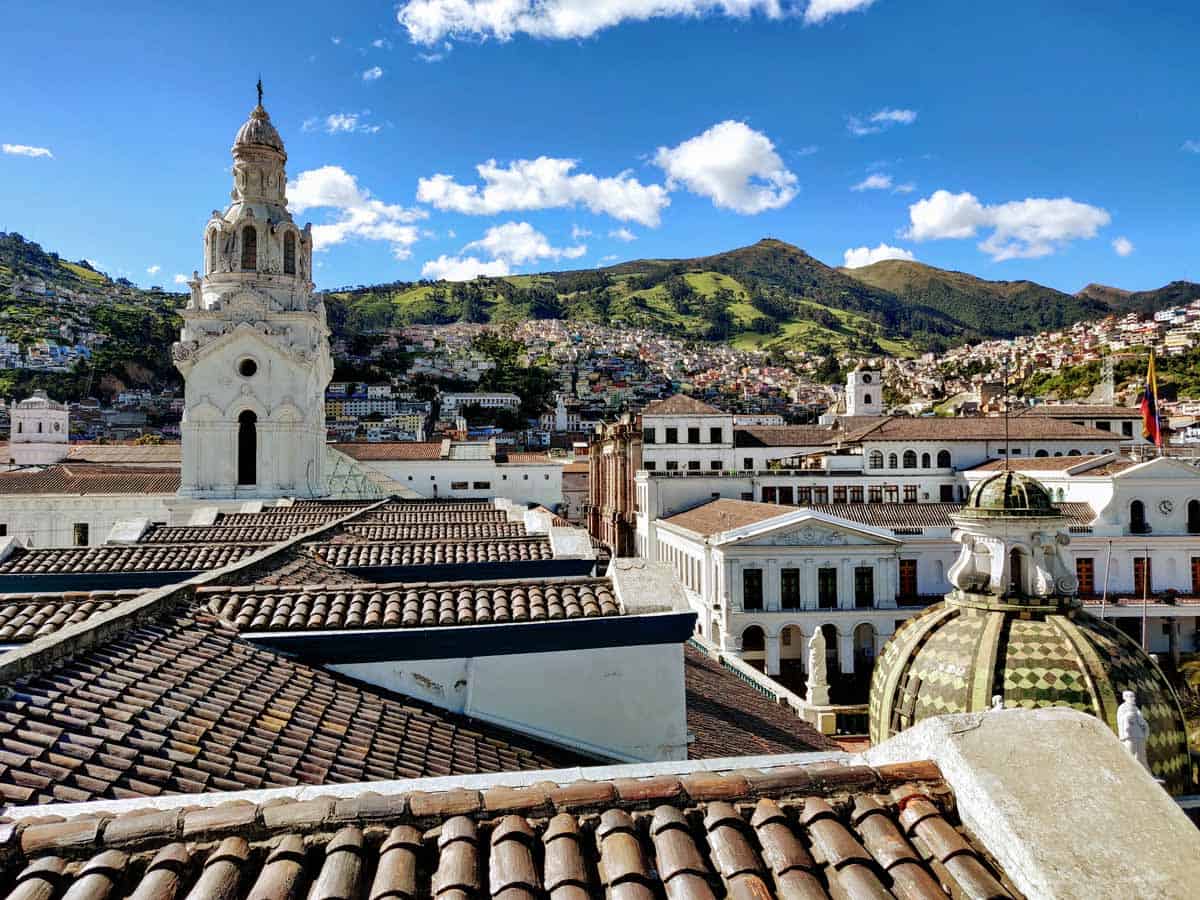 Editor's Note: We're all dreaming of travel ahead. Here's some inspiration for future adventures. We share places, products and activities we recommend. If you make a purchase using a link on our site, we may earn a commission.
As the world prepares its list of post-COVID dream travel destinations, many travelers are debating if they should go back to a place that they know and love or get out of their comfort zone and try some place totally unknown. For me, it would definitely be the latter.
After a year of the same thing day in and day out, I can't think of a better time to try something new because if this year has taught me anything, it's to get creative, do things you may not have otherwise and that you never know what tomorrow, or your next adventure, may bring.
Here are seven destinations you may not have thought of, but are definitely worth looking into adding to your bucket list.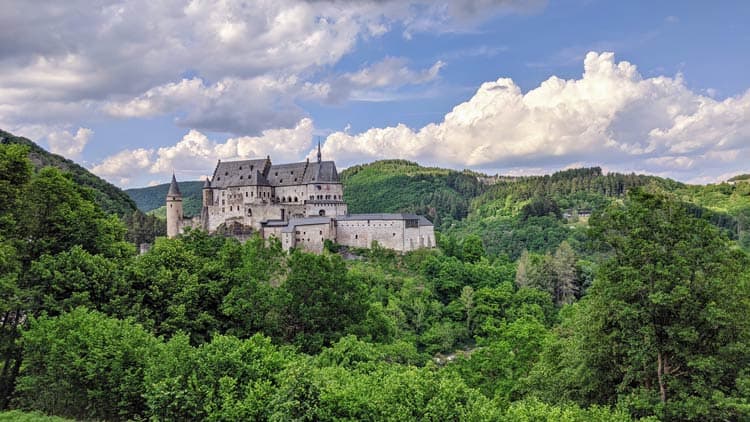 Luxembourg
Luxembourg is a small country situated between France, Germany and Belgium. It may not be a country you've ever considered before, but that may be exactly what you need as if it were sent by some fairytale creature.
With influences from its neighbors, as well as its own Luxembourgish style, the country is everything you've ever wanted in a Western Europe vacation and even more than your wildest dreams.
It's easy to think of the country as a "scene out of a fairytale," thanks to its many castles and fortresses and its quaint towns. Or perhaps, you could call it the "greatest story that's waiting to be told," with its bustling cities and many cultural festivals and museums. In fact, the full name of the country is The Grand Duchy of Luxembourg, which just seeps with regalness and sophistication.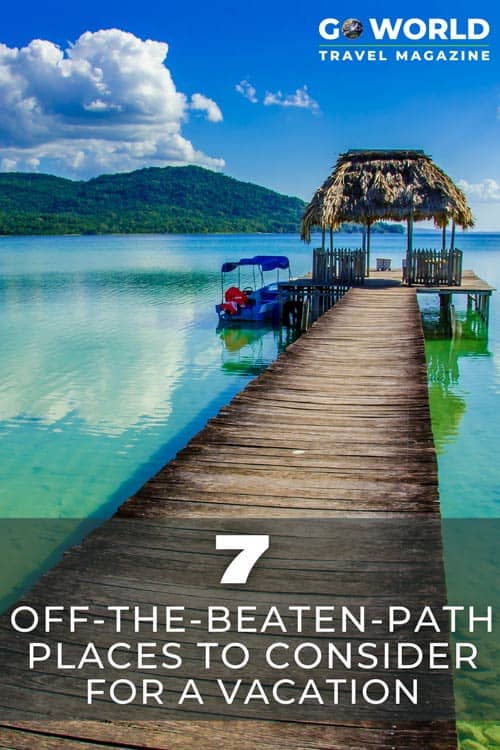 But the real magic of this fairytale lies in the neverending natural beauty that seems to wrap the country under some sort of spell and will capture you, too. The lakes glisten in a way that seems out of a dream, and the mountains tower over in a way that can only be described as powerful, yet humbling.
If you're looking to try something new or want to look beyond your horizons, then Luxembourg may just be the perfect spot for your next vacation.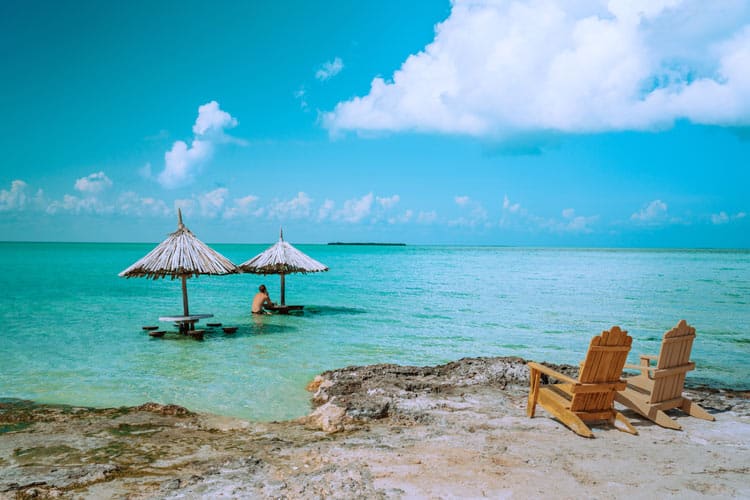 Belize
Another great destination that most people probably haven't considered, and if you have, it's definitely going to move to the top (if it isn't already) is Belize. This is the ultimate definition of a small country, filled with big adventure.
Located in Central America on the Caribbean Sea, this compact country is a picturesque haven for those dreaming of travel when it's safe to do so, especially for anyone hoping to get back to nature.
Belize is filled with luscious greenery and fauna that it almost feels as if you've stepped into the world's largest greenhouse. In fact, locals think of their home as "eco-first," which helps the country to remain untouched and its most authentic self.
As for what to do, the options are as endless as the millions of species and ecosystems that you'll find all around you, such as snorkeling and scuba diving to see the vast marine life, cave exploring to head deep into the ancient history and archeological finds or make your way up to one of the hundreds of lookout points to get a view from above.
The only thing more awe-inspiring than taking in Belize is getting to take it all in at once.
But without a doubt, you cannot go to Belize without visiting the Great Blue Hole, the largest barrier reef in the Northern Hemisphere at over 400 feet deep and almost 1,050 feet in diameter, it's an unbelievable spot filled with swimming, diving and helicopter tours.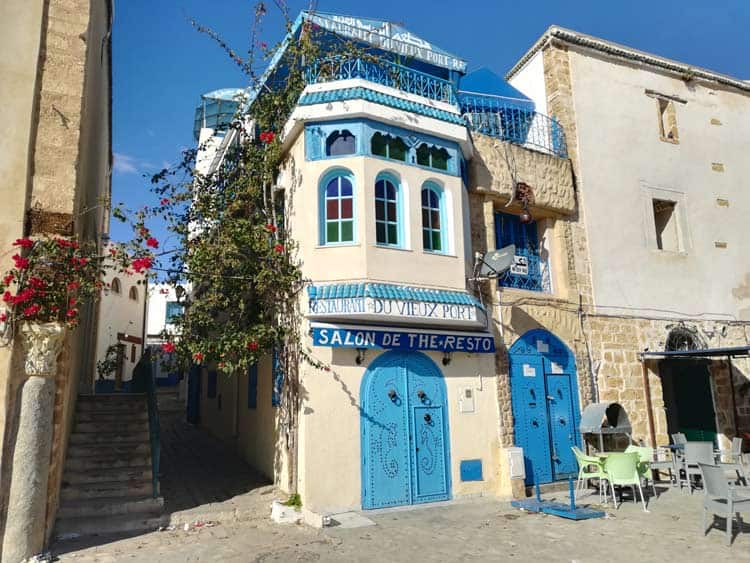 Tunisia
If you're a fan of Greece and other Mediterranean destinations, then Tunisia should absolutely be on your radar. On the southern coast of the Mediterranean Sea is this small country in Northern Africa, ready to welcome you with open arms.
With influences from the other side of the water, its French history and Islamic tradition, Tunisia brings together so many cultures in a way that seamlessly brings the past to the present.
Throughout the country, you'll find ancient ruins and artifacts sprinkled among the jaw-dropping sites, both natural and human-made that are even more inspiring the longer you gaze.
You'll find this feeling especially in Tunis, the nation's capital that is also deemed a UNESCO World Heritage Site. The city is on the water, intricately decorated with beautifully detailed tiles and architecture that bring the city to life and enough cafes and museums that'll have you never wanting the day to end.
Don't forget that being in the northern part of Africa puts Tunisia in the Sahara Desert, giving an air of mystery to this place that already seems like out of a fantasy.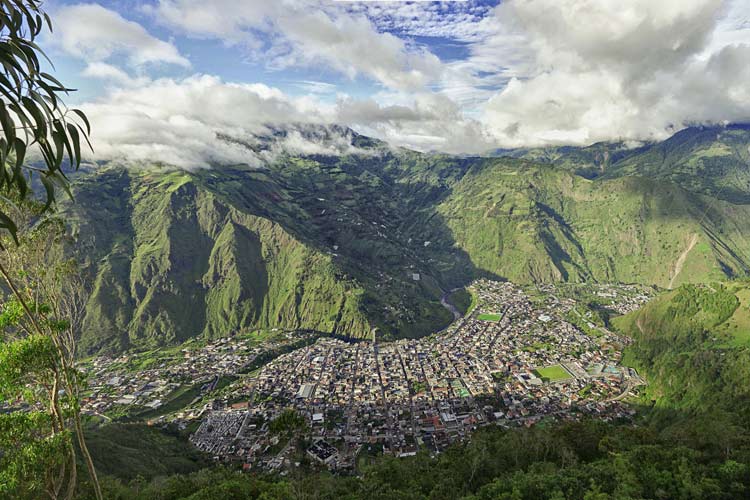 Ecuador
For many, Ecuador is a place that they may know, but haven't really considered. But for those who have been, they aren't just considering it, but dreaming of their next trip back.
It's hard to believe that with all of the amazing cultural, historical and natural sites in Ecuador that more people aren't talking about it. Almost anyone who's been will tell you that their trip has given them a totally different perspective of the entire world.
A definite favorite among visitors is the fact that Ecuador lies literally at the center of the world. As you may have guessed, the country's name comes from the fact that the equator runs through it, which never ceases to amaze no many how many times you visit.
Easily the most popular spot to see the world split in half is the Mitad del Mundo, which translates to "The Middle of the Earth." Here, you can see some amazing demonstrations, showing the world's magnetic pull, like the balancing egg, the straight-down drain and the fact that you actually weigh less when standing on the equator (which will definitely come in handy with all the delicious food you'll be eating).
Plus, if you've ever wanted to be in two places at once, there's a very clear line where the northern hemisphere meets the southern, and you'll be able to put one foot in each for a photo opp that doesn't come along too often.
The equator isn't the only thing that'll give you a totally different perspective of the world. Ecuador is also home to the closest place on earth to space, Mount Chimborazo, higher than even Mount Everest (counted from land, not sea level), Yasuni Park, one of the most biodiverse places in the world and the Galapagos Island, where Charles Darwin was inspired to learn more about his theory of evolution.
Tuvalu
This is likely the one spot on this list that you haven't even heard of, and if you have, or better yet if you've been, then you know just how lucky you are.
Found in the Polynesian region of the South Pacific, Tuvalu is made up of six atolls and three islands, comprising just 10 square miles of land and home to less than 12,000 people. Tuvalu is also a commonwealth country, making Queen Elizabeth II the reigning monarch — Yes, the same queen to countries, like Canada, Australia and New Zealand.
Tuvalans are proud people whose vivid culture beams like the sun off of the glistening waters that surround the islands. Their smiles are as wide as the horizon and their open hearts are enough to make you never want to leave.
And there's no better example than the lodges that are often family-run and make you feel like part of the family from the time you check-in. The country is so small, there are only seven choices for accommodation.
Being such a small country in the Pacific, you can imagine it's quite a different vacation than other spots on this list. There may not be the flashy market square or the tourist attractions on every magazine's "Top Things To See Before You Die," but what Tuvalu does offer an experience that goes beyond the old cliche of "getting off the grid."
A trip to Tuvalu is about as simple and unpretentious as they come and is the prime example of trying something new and discovering someplace wonderful.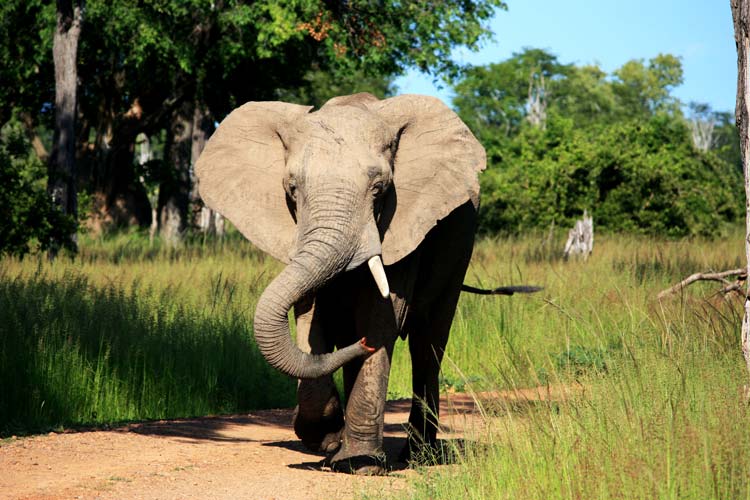 Zambia
Located in Southern Africa, Zambia is everything you've dreamed of in an African vacation and more, from the culture, the sites and, of course, the wildlife. Zambia is an unbelievable choice for anyone who has ever thought of doing a safari.
From the moment you arrive, you'll be absolutely captivated by a place that is so extraordinarily simple, yet somehow simply extraordinary. This is a country that has much to boast yet remains modest and grateful, not just for what it has to offer, but for what it has to gain.
When it comes to Zambia, the phrase "getting back to nature" truly does not do it justice. The vast range of wildlife and ecosystems provides a humbling reminder of the ways in which we are all connected and the role we as people, and as travelers, must play to protect our fellow wildlife nomads.
Other popular ways to take in more of Zambia's stunning nature are the bat migration, which move as if they are putting on some kind of synchronized spectacle for all to see, Zambezi River, which offers the country from a totally new perspective and Victoria Falls, one of the Seven Natural Wonders of the World.
But the animals aren't the only inhabitants of this beautiful country. Zambia is home to over 70 ethnic groups, meaning life in the country has come to flourish, blending each of these vibrant and proud cultures together in a way that both honors traditions and continues to move the country forward. Today the tribes, along with their traditions and practices, are alive and well, ready to welcome you to their festivals, gatherings and share more of their everyday life.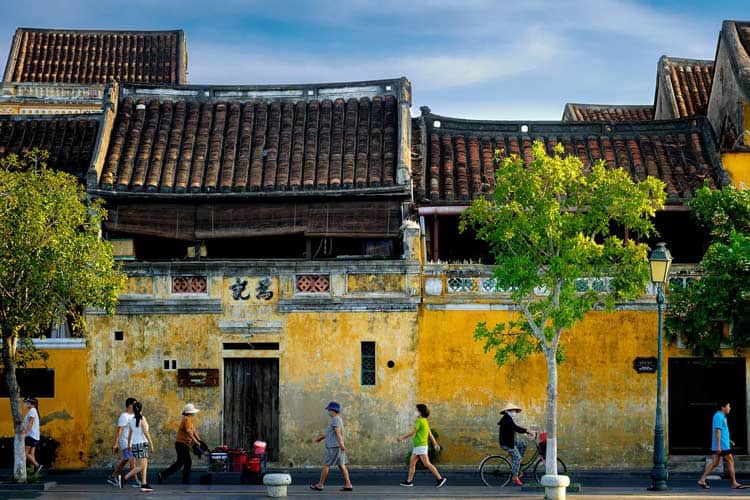 Vietnam
When most people think of travel in Vietnam, they picture backpackers in hostels who just graduated from college hoping to "find themselves." But it is so much more than that.
For a country that's been through so much (the "American War" as locals call it probably comes to mind), it is the embodiment of pushing through and finding light at the end of the tunnel, literally and figuratively. It's the type of place that you may not have any idea what to expect, yet is even better than you expected.
What's great about this destination is not only the number of things there are to see and do but the ease with which you can do them. While you may not be backpacking (although that's definitely an option), the fact that you can wind your way from one end of the country to the other and have such an adventure-filled vacation is what keeps people coming.
You could visit the metropolis city, Ho Chi Minh and the famous Cu Chi Tunnels, then make your way to the beautiful beaches of Nha Trang, then to the quiet yet bold town of Hoi An, then to the rice village of Sapa in the north for an immersive, traditional stay, then Hanoi for a quintessential experience of one of the most exciting capital cities in Asia.
All by land, boat or plane — any of which is an incredibly affordable option that could be spread out over a longer period of time or done over just a couple of weeks.
Book These Trips
If your ready to travel off-the-beaten-path to one of these seven exciting destinations you'll want to be prepared! For the best flight deals and transportation packages check out Kiwi. For everything else like hotel or VRBO options, restaurant reviews and activity recommendations check out Travelocity and TripAdvisor.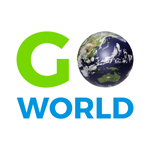 Latest posts by Go World Travel Magazine
(see all)