Go World Travel is reader-supported and may earn a commission from purchases made through links in this piece.
Everything looks different from the deck of a cruise ship – and that includes Mother Nature. Cruise ships reach into areas far off the beaten path, offering scenes we might otherwise never see.
From the narrow passages of Maine to the fjords of Norway, the view is incredible from the deck of a cruise ship. Here's a rundown on our top seven favorite scenic cruises.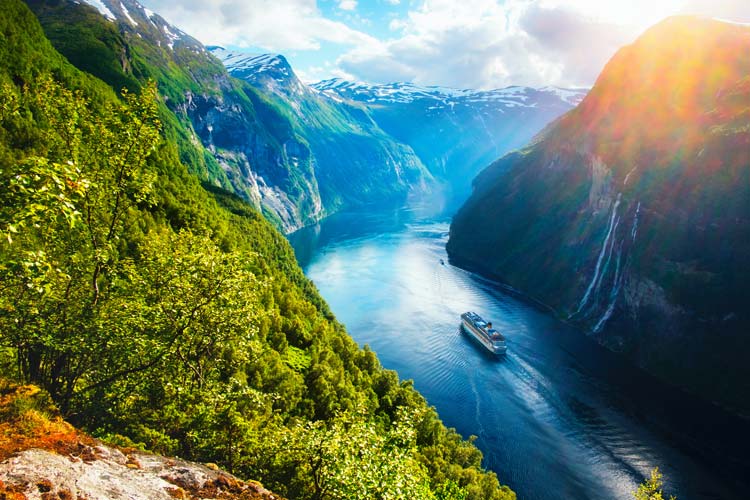 Norwegian Fjords Cruise
With cascading waterfalls, majestic mountains, and clear, deep waters, the Norwegian fjords are a world of their own. Cruises here are peaceful and unhurried, offering guests the chance to relish the natural beauty, regional wildlife and rural countryside of Norway.
Ports range from the picturesque town of Bergen to the storybook hamlet of Flam (population 400). While there are beautiful views around every bend, some of the most dramatic scenery is found in the Geiranger Fjord and the Sognefjord, which stretches halfway to Sweden.
Best Tips & Tools to Plan Your Trip
To get a taste of Oslo and the Norwegian countryside as well as the fjords, consider the "Norway in Nutshell" tour. The trip starts off by train from Oslo and crosses the Hardangervidda mountain plateau to Myrdal, where guests change to the small Flam Railway and continue on to the fjord village of Flam.
There, guests board a ferry for a 2-hour cruise through the fjords and then continue by train to the town of Bergen.
Book this trip through MCS Cruises and find more information here.
Other booking options: Norwegian Cruise Line, Cunard, Holland America, Norway in a Nutshell
When to travel: May to September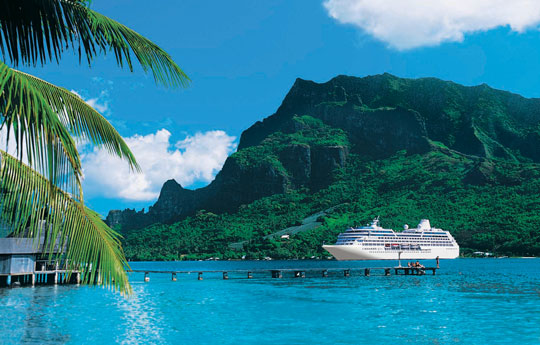 French Polynesia Cruise
Crystal blue waters, lush green islands, and white sand beaches — the combination is breathtaking in French Polynesia. No wonder the region is such a popular cruise destination. Cruise ships often stop at ports like Tahiti, Bora Bora and Huahine, but one of the most scenic destinations is Moorea Island.
Just 12 miles from Tahiti, this heart-shaped island is encircled by a lagoon of azure blue Polynesian sea, and has both white and black sand beaches. Craggy volcanic peaks covered in foliage and dotted with waterfalls rise up from the island's interior.
Cruise passengers visiting the island can spend the day snorkeling, visiting pearl and vanilla farms, swimming with stingrays and scuba diving.
Book this trip through Princess Cruises and find more information here.
Other booking options: Royal Caribbean, Holland America, Bora Bora Cruises, P & O Cruises
When to travel: Any time of year. The dry season runs from May to October.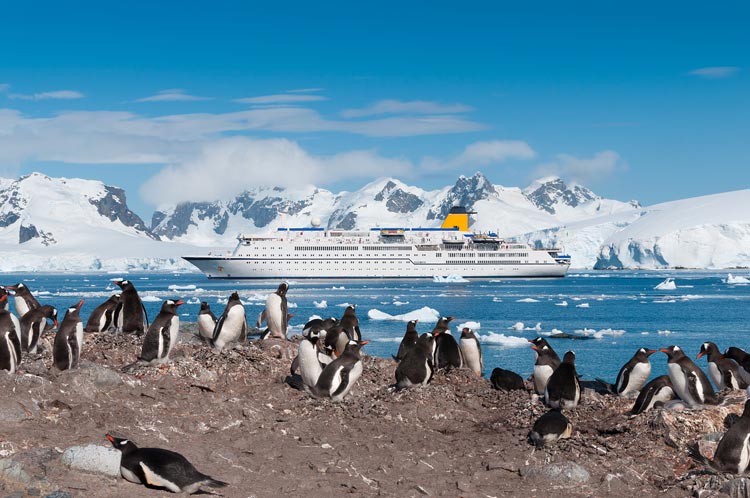 Antarctica Cruise
Antarctica covers one-tenth of the world's surface, yet only 30,000 tourists visit this vast continent each year. Visitors are privy to an abundance of wildlife, including thousands of penguins, whales, seals, and birds.
The best way to view this snow-covered wilderness is from the warmth and safety of a cruise ship. Itineraries vary by cruise line, but many ships visit the South Shetland Islands and the 1,000-mile Antarctic Peninsula.
There are no actual ports in Antarctica, but highlights include Deception Island, Half Moon Island and the Lemaire Channel. Itineraries can change depending on conditions and safe passage.
Smaller vessels carry inflatable landing craft so passengers can venture off the ship; larger cruise ships provide viewing from the deck. Most Antarctica cruises depart from South American ports.
Book this trip through Princess Cruises and find more information here.
Other booking options: Voyages of Discovery, Orion Expedition Cruises, Holland American
When to travel: During the summer in Antarctica (mid-November to March). Best time to see penguin chicks is mid-January to March.
Windjammer Cruise in Maine
True to their roots in 19-century tall ships, windjammers in Maine are powered by the wind. Thirteen traditional sailing schooners make up the Maine Windjammer Association, and each vessel offers its own unique cruise experience. Read More: Sailing on a Maine Windjammer (video)
Many of the ships were built near the turn of the century, and several are registered National Historic Landmarks.
Cruises depart and end in Penobscot Bay, a protected body of water filled with hundreds of islands and surrounded by miles of rugged Maine coast. No cruise is the same, as destinations are based on weather and the captain's whim.
Trips range from weekend getaways to week-long journeys, and cost around $160 per person per day. Each windjammer offers comfy accommodations and delicious food, including the ever-popular lobster bake.
Where to book: Maine Windjammer Association
When to travel: End of May to October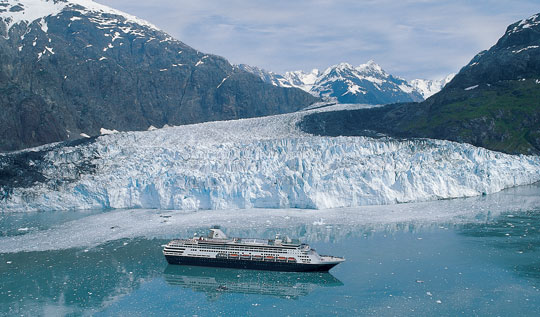 Glacier Bay National Park, Alaska Cruise
Glacier Bay National Park is a highlight of any Alaskan cruise experience. No roads lead to the park, so cruising is one of the best ways to see this rugged natural beauty up close.
Cruise ships can glide through the fjords, providing a good view of ice walls, tidewater glaciers and snow-capped mountains. Glacier Bay has more active calving glaciers than anywhere else in the world and the sound is thunderous when ice splits off and plunges into the sea.
This unique ecosystem is home to humpback whales, Pacific white-side dolphins, orcas, sea lions and more. Sure, it can be chilly in Alaska, but passengers can watch this splendor from a deck chair, warmed by a thick blanket and hot cup of chocolate.
Book this trip through Princess Cruises and find more information here.
Other booking options: Holland America, Carnival, American Safari Cruises, Norwegian Cruise Line, Crystal Cruises
When to travel: May through September
French Riviera Cruise
Artists have been drawn to the French Riviera for centuries—and for good reason. The Côte d'Azur, which stretches along the southeast corner of France, is known for its glamour, blue seas and gorgeous scenery.
Mediterranean cruises visit key ports along the French Riviera, including Nice, Cannes and Monaco. A favorite stop is the small town of Villefranche, France. Luxury cruise ships drop anchor in the town's deep harbor, and tender boats ferry passengers to shore.
Set on a steep hillside overlooking the harbor, this picturesque village still retains its 14th-century feel. Top attractions include the Chapelle St-Pierre, with its paintings by artist Jean Cocteau, and the 16th-century Citadel, which today houses city hall and several museums.
Where to book: Disney Cruise Line, Windstar Cruises, Holland America, Cruise Maritime Voyages
When to travel: April through October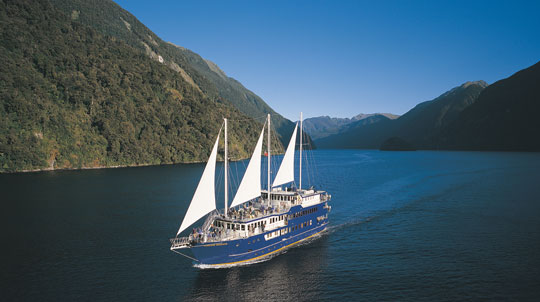 Doubtful Sound, New Zealand Cruise
Located in a remote section of New Zealand's South Island, Fiordland (as the Kiwis spell it) National Park is a national treasure. Often called the "Switzerland of the South Pacific," the region is known for its dramatic mountain peaks and abundant wildlife. It's been the backdrop of several movies, including the "Lord of the Rings."
Cruising on Doubtful Sound is one of the best ways to experience the national park. To reach Doubtful Sound, visitors must take a 45-minute boat ride across Lake Manapouri and then ride a bus over Wilmot Pass, New Zealand's steepest sub-alpine tourist route, before finally reaching the water.
Real Journeys is a trusted local company which operates overnight cruises on their Fiordland Navigator, a 70-passenger sailing vessel with private cabins, a dining area and full meal service.
The unspoiled wilderness of Doubtful Sound is home to bottlenose dolphins, fur seals and the rare Fiordland Crested Penguin. Each day, the Fiordland Navigator drops anchor, and allows guests to explore the inlets and coves by kayak. Day cruises are also available.
Where to book: Real Journeys, Fjordland Cruises, Fiordland Expeditions, Holland America
When to travel: Cruises run all year, but some guests prefer the summer months (December to March) when they can swim in the water.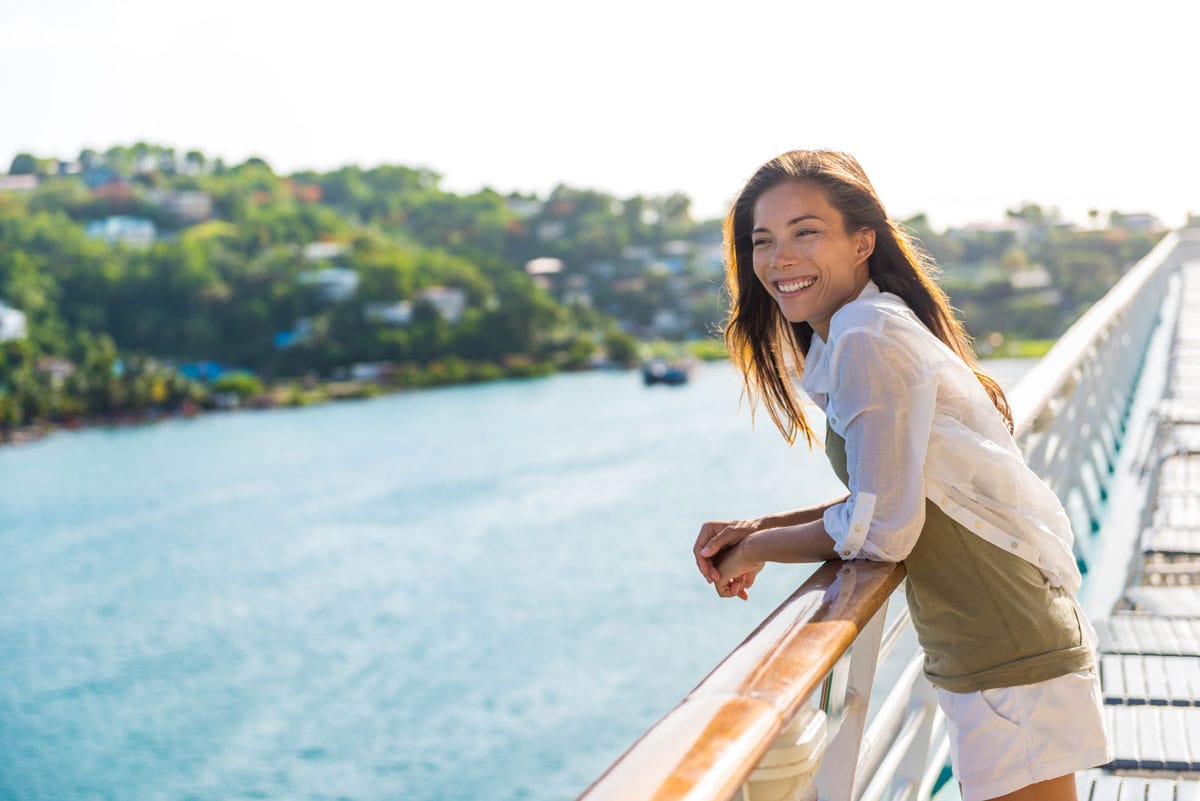 Book This Trip
For the best cruising experiences with luxury amenities, exciting tours and the best routes around the world check out Princess Cruises and MSC Cruises.
Find more insider knowledge before you book your vacation on different trips, cruise lines, specific reviews and personal experiences through Cruise Critic.
Love cruising? Read more on the top cruises around the world.