Go World Travel is reader-supported and may earn a commission from purchases made through links in this piece.  
Lately, there's been a noticeable consumer shift towards giving experiences as gifts rather than "things."
In fact, according to Sitecore's 2021 Holiday Trends Guide, 71% of polled respondents reported that the last thing they needed was "more stuff."
This year, the goal is to give someone a memory to hold onto or story to share, not simply another material object to possess. As people around the world seek to streamline and simplify their lives, consumer products carry less importance, especially as a gift, and experiences become more attractive and desired.
How to Gift an Experience
At first glance, this appears to be great news for those who love travel.  After all, travelers are all about new and exciting experiences, so who wouldn't want an experiential gift related to taking a trip to partake in something new?
Of course, the challenge arises when the gift-giver tries to follow through on this notion. How exactly do they go about giving the right gift of travel?
Is it something the recipient will enjoy? How do they take care of all the logistics? Dates, accommodations, and itineraries? In a world of non-refundables, giving the travel-lover on your gift list something special this year can ultimately be a real risky business.
From a dinner Christmas party in Sydney, Australia, to a holiday lights tour in Madrid, Spain, to a festive horse and carriage ride through the streets of New York City, global gift-solution company Tinggly has curated a list of unique experiences around the world that make the perfect holiday gift:
Unique Holiday Gift Experiences:
Perfect for the traveler who likes immersing themselves in local culture. What recipients of this gift rave about, aside from the excellent food and wine pairings, is what happens in between culinary stops, a tour of the architecture and street eccentricities of historic Carmel, California.
A professional guide meets you and your guest on the corner of St. Carlos Street in the heart of downtown Carmel-by-the-Seas, taking you along main fares and back alleys, past the missions, galleries, and quaint cottages that give this seaside village its eclectic fare.
But your wandering is not aimless, as every few streets, you stop in at an eatery (6 in total), typically prized by the locals, to sample and sip small plates and wines. From creamy polenta topped with Kobe short ribs, to soft tacos of chorizo, to a plate of crickets – for a truly unique wine pairing! This culinary tour is always positively reviewed.
Looking for something a little more adventurous? How about a unique view of London that will literally take your breath away.
Your gift recipient will be escorted to the very top of Tottenham Hotspur Stadium, 150 feet above the playing field, standing on a glass walkway.
Climbing suits, shoes and harnesses are provided. But nerves of steel need to be provided by the climber! Not for those who suffer a fear of heights, but definitely a once in a lifetime experience, they'll remember you for decades.
A must for that special someone who has always dreamed of visiting the Big Apple. Recipients will experience super views of Manhattan, Brooklyn Bridge and Governor's Island all the way up from the Statue of Liberty's pedestal. 
After descending 367 stairs, a ferry will take you to Ellis Island where you will learn the history of the United States along with stories of heartbreak, hope and salvation – all what made it the country it is today. An interactive and inspiring guided tour, just make sure you are equipped to climb a bunch of stairs!
Join a small class led by a pro chef to learn what it takes to make mouthwatering traditional French delicacy, macaroons. This artistic cooking class will leave you with a unique skill to impress friends and family – and you'll want to show off to them as soon as you get home.
What better way to gift the ability to learn the rich history of macaroons firsthand in Paris?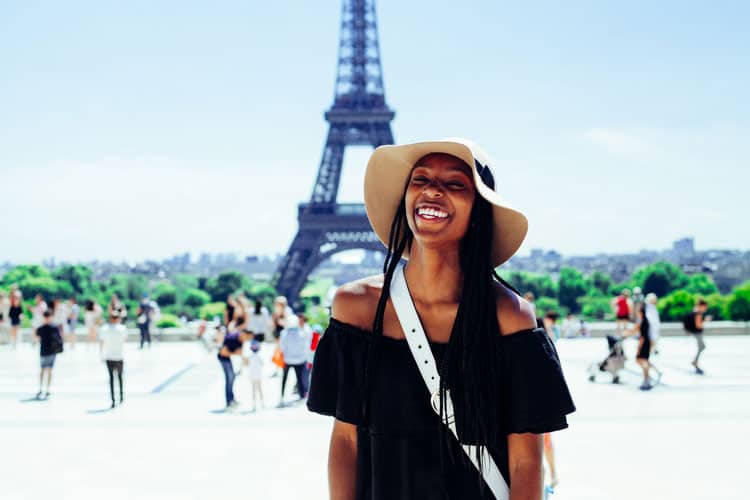 Here's another unique and rare possibility for the adventurer on your gift list. With a guide and equipment included, the recipient will have everything needed to traverse this ambitious 6000-acre block of ice in Alaska.
From astonishing views of the stunning Chugach Mountains in the distance, blue crevasses, and waterfalls in the Keystone Canyon, you better hope a camera is also in their holiday gifts this year!
Other Ways to Gift an Experience
Looking for more experiences to gift? The 'Merry Christmas' collection features over 550 awesome adventures, romantic escapes, food and drink experiences, and genuine one-of-a-kind activities from all around the world.
As the gift giver, you purchase the "Merry Christmas" box and the recipient gets to choose the attraction that most captures their interest.  That means no unused or unwanted gift from you, and the thrill of picking out their own experience for your recipient.
So this holiday season, don't be afraid to think "out of the box" and give a memorable gift that will impact and change your recipient's life forever.