We share places, products and activities we recommend. If you make a purchase using a link on our site, we may earn a commission.
New York City is buzzing any time of the year, but it takes on a magical (though certainly not muted) quality in the winter. If you have a short amount of time, it helps to plan out your activities so you aren't wandering around in the cold or trying to go to a show that's sold out.
Guide to NYC in the Winter
The cold weather doesn't need to stop you from enjoying New York City. Here's a helpful NYC guide if you want to maximize your time:
Make sure you see all the sights with a New York Pass by Go City.
See a Play, Get Out of the Cold
Some of the best things to see in NYC are happening on a stage. If you don't want to see a specific show and pay more in advance, you can buy your tickets in Times Square from authorized vendors at a same-day discount. Be careful not to buy tickets from people on the street, as these tickets aren't verified and could be a scam.
Top of the Rock
To get a great view of the city without going too far, Top of the Rock at the Rockefeller Center is a choice that doesn't take the whole day. At the top, visitors get an unobstructed view of Central Park and Manhattan's Midtown. There's also plenty of shops nearby, like the famous Macy's Herald Square.
Go Ice Skating
Instead of trying to forget it's winter in New York, you can embrace the chill and go ice skating. Central Park is an iconic choice, and it's a must-visit when in NYC. The rinks at Central Park can get busy though, and you might have better luck at many smaller rinks around the city for half the price.
Museum of Modern Art
You could spend weeks trying to go to every museum in New York City, but The Museum of Modern Art is an incredibly diverse option. Even this one museum could take an entire day, since it consists of six floors and more than 150,000 pieces of art. It helps to research ahead of time and select the artists you're most interested in seeing, especially if you don't plan on spending the whole day here.
Book a "flexible date" ticket in advance here so you can plan your trip stress-free. This ticket from GetYourGuide allows you to visit the museum any day you like, skip the line and see the unique exhibits at your convenience.
Looking at the paintings of one artist you are particularly fond of can take hours by itself. Another plus is that they offer free admission every Friday night from 4 p.m. to 8 p.m.
New York City Rockefeller Tree
This is a must. The Rockefeller Tree is erected in November and taken down in January. Tourists from all over the world come to see the tree lit up. In 2020, the tree was a 75-foot, 11-ton Norway Spruce covered in 50,000 LED lights.
Make sure you bundle up with some layers from Carhartt for the lighting ceremony. Though it's usually buzzing with people and vendors there's always a chance for snow. Carharrt is beloved in NYC for its warmth, durability and style. Check out the winter selection here.
It's hard to get a feel for its size through photos, which is why you should try to see it. If you find yourself at this beacon in the city, you can rent ice skates and glide across the Rink at Rockefeller Center.
Rockettes Christmas Spectacular
These talented dancers conjure up the idea of a kickline for most, but in the winter their show is an experience complete with 3D glasses. This is a perfect choice if you are traveling with children, as the story revolves around Santa and two boys trying to find the perfect present.
The Christmas Spectacular originally debuted in 1933 and for some New Yorkers is as crucial to the holiday season as anything else.
Holiday Window Viewing
Window viewing, not window shopping, is an enchanting winter choice when stores like Macy's and Saks Fifth Avenue put on a show. For the 2016 season, Macy's display window featured a conveyor belt of letters to Santa piling at his feet. Saks Fifth Avenue had a giant Disney castle light show on the walls.
The theme for 2020 was an ode to essential and frontline workers, which was dedicated across the main windows. The year before the theme was "Believe in the Wonder," which told a story of a little girl who made her dreams come true across six windows. It will be exciting to see how the windows return in 2021.
Dining in NYC
There's nothing quite like warming up with some great food when you duck out of the cold. While pizza is a safe bet, there are so many ways to experience New York's variety of flavor.
Carmine's is a family-style Italian restaurant near Times Square that dazzles during the winter. The interior is strung with red ribbon and a large tree. Though this is on the pricier side, the plates are family size so you can easily share one plate with a few people.
If you're looking for sushi, Kodama Sushi is delicious and low-key. They even have Broadway-themed sushi rolls and vegetarian options like deep fried sweet potato sushi. Then, you can unwind with some hot sake before you head back out into the hustle.
If You Go:
Find expert guides, unique tours and special exclusive activities in New York City with GetYourGuide. They have a variety of trusted and best-selling tours so everyone in your group will have something to look forward to seeing in the city. Check out all of the fun options here.
Make sure you see all the sights with a New York Pass by Go City.
New York goCity Pass: The New York CityPass saves you 40 percent or more off admission prices at certain attractions. This includes Empire State Building Observatory, The Met, American Museum of Natural History, Top of the Rock OR Guggenheim, 9/11 Memorial & Museum OR Intrepid Sea, Air & Space Museum, and Statue of Liberty OR Circle Line Cruises. Valid for nine days from first day of use.
Author's Bio: Kelsey is a travel and fashion journalist from Denver, Colorado. She is the assistant editor at Go World Travel Magazine and has contributed to a wide variety of publications.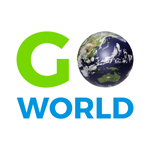 Latest posts by Go World Travel Magazine
(see all)