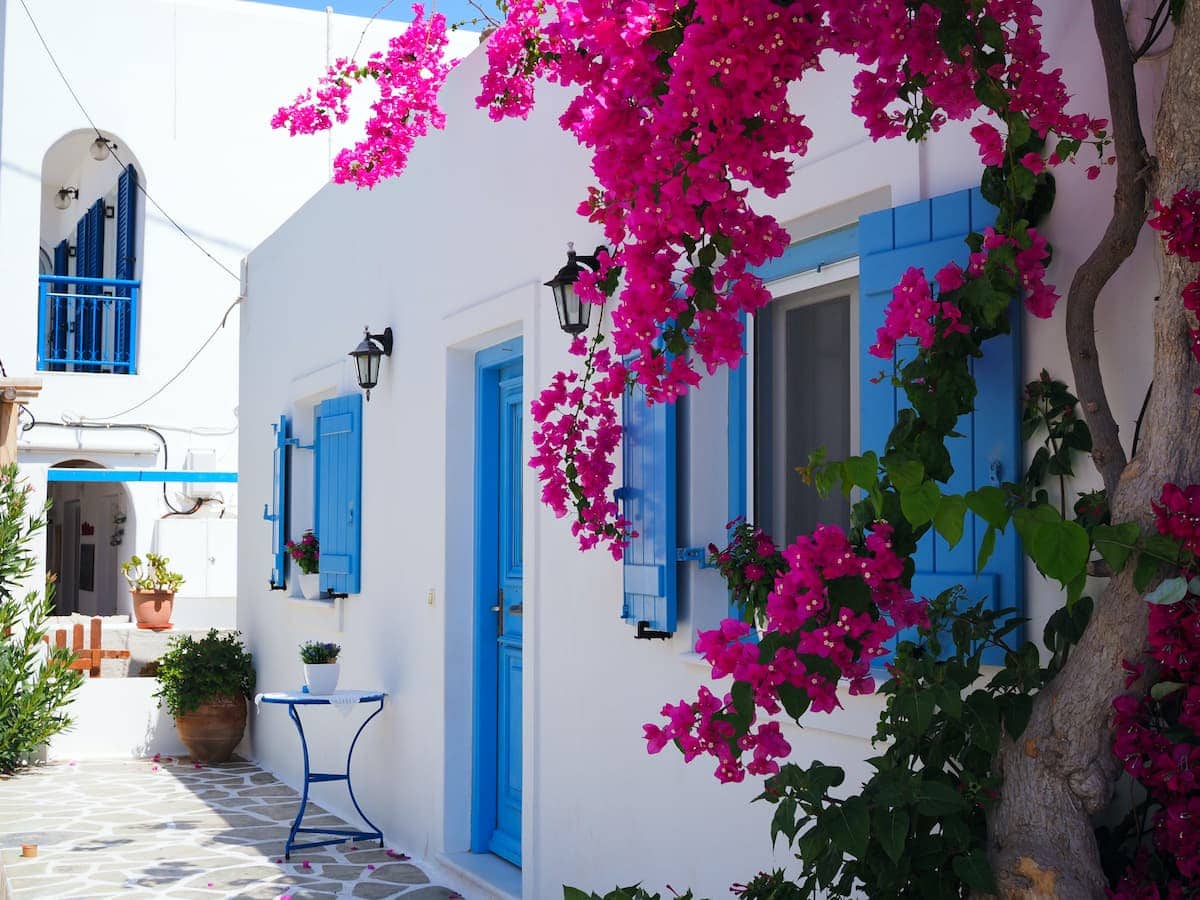 Greece seems like a great idea anytime, but to help you plan your trip, we'll explore what it's like in Greece each season. Traveling to this gorgeous Mediterranean destination may be your dream, so planning well ahead of time is a must.
Planning a last-minute trip to Greece?
Top Experiences and Tours in Greece:
Where to stay in Greece:
Find accommodation with Booking.com
Get a rail pass through Rail Europe
Find Bus, Train, and Flight tickets with one search through Omio
Greece is a country in Europe with amazing historical sites, many islands, and fantastic gastronomy. Keep reading to find the best time of year to visit Greece so that you can do the things that interest you most.
Best Time to Visit Greece for Good Weather
If you like nice weather, when it is sunny but not too hot, go in late spring or early fall. In May, the average temperature in Athens, the nation's capital, is in the 60s and 70s. In June, the temperature rises to the 80s, marking the start of the swimming season.
In September, normal temperatures in Athens drop again to the 70s and even 60s. October is even cooler when it can get as low as 62 degrees in Athens. The country is relatively large, especially if you include the best islands in Greece, so check the average temperatures for your exact destination before booking.
Some islands are fairly booked all through September and even in October, while others are empty by the end of August because of wind and colder temperatures.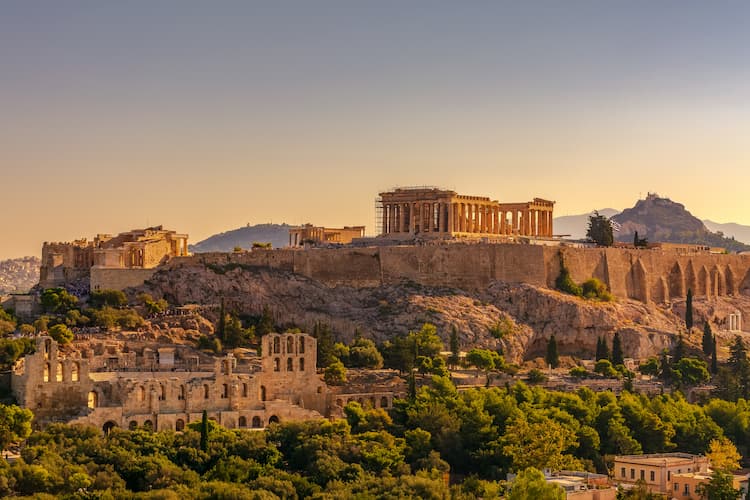 Best Tips & Tools to Plan Your Trip
Most Popular Time of the Year to Visit Greece
The most popular times, when millions of tourists visit Greece are the summer months, including spring and autumn. When the weather is nicest and tourist attractions including restaurants and bars are opening for the season.
Since the majority of visitors come to this country for the beach break, it is no surprise that these months are very popular with some islands like Mykonos, Santorini, or Corfu starting their high season as early as the end of June.
However, August is the busiest month of the year to visit, with over 5 million tourists coming to Greece in 2019 only during that month. The total of visitors for 2019 was over 34.2 million, as reported by Statista. As the pandemic came to an end these figures started going back to normal.
Best Time to Visit Greece to Avoid Crowds
Consider visiting Greece during the winter months if you want to avoid huge crowds and if swimming is not on top of your list of priorities. The crowds are substantially thinner during the low season because the weather is cooler with normal temperatures hovering around 50 degrees.
However, due to a lack of demand, many venues and hotels close for the winter, so be sure to search for accommodations in your intended destination to see what's available and when.
Best Time to Travel to Greek Islands
Again, the best time to visit depends on what you're looking for, but for the finest weather, plan a trip to the Greek islands in late spring, early summer, or early fall. Yes, you can visit in the middle of summer, but be aware that temperatures might soar during the summer months.
Also, there are fewer crowds at the beginning of summer or the end of it, although you will see tourists in Greece year-round.
Best Time to Go Hiking in Greece
If you prefer active vacations, a beautiful time to visit is in the spring, between April and early May, when the sun begins to warm the isles but it isn't unbearably hot. It is also an excellent time to see wildflowers in bloom. Visiting ancient ruins, hiking, and cycling are all enjoyable during these months, as well as in October and November when temperatures drop.
Apart from being significantly cheaper during these months, it is also an excellent time to visit Athens, particularly if you intend to climb the hill to see the majestic Acropolis. Summer in Athens can be very hot, even hotter than on the islands, so sightseeing is best left for shoulder season.
Best Time to Visit Greece on a Budget
It is feasible to visit Greece on a budget. All you have to do is plan ahead to get to Greece at the cheapest time. The cheapest months to fly to Greece, according to Skyscanner, are in autumn from September to November. Traveling during the shoulder season also results in lower pricing for flights and accommodation.
What It's Like in Greece in Every Season
Greece is famed for its beautiful summer weather, blazing sunshine, and brilliant blue skies from May to September. This is usually the finest time to visit Greece because the country is alive with activity and temperatures reach the highest numbers. However, it is also peak season, so many tourists flock to the small island.
There is also a slight temperature difference between the north and south of the country. Even late in the autumn, temperatures on the Greek islands of Crete and Rhodes remain mild.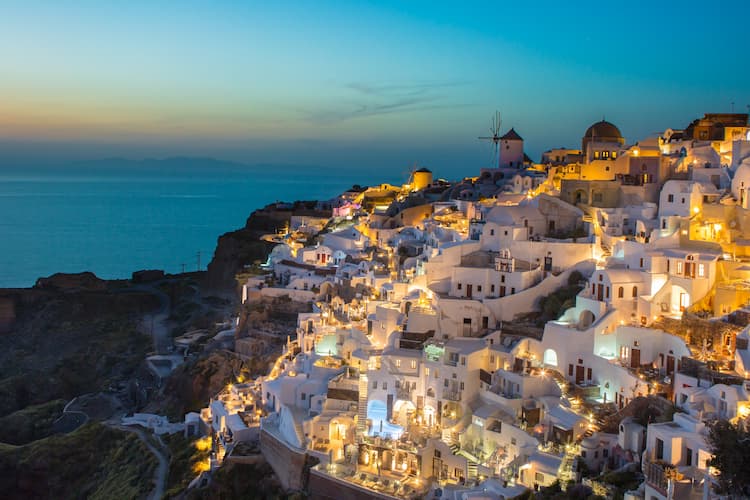 Spring in Greece – April, May, June
This is a terrific time of year to visit Greece if you want to enjoy the beautiful weather without the crowds. While some parts of the mainland remain colder, island areas such as Crete and the Peloponnese have already reached deliciously balmy temperatures, complete with the clear blue skies and sparkling sea for which Greece is famous.
If you're planning a trip around this time, try to avoid Easter, especially Easter Sunday and the holy week, which is notoriously busy for internal travel. Be aware that Greek Orthodox Easter may not be the same date as Roman Catholic Easter.
Summer in Greece – July, August
This is, of course, peak season in Greece, and with good reason: the soaring temperatures, warm weather, stunning beaches, and turquoise water make this a popular summer trip. If you can brave the crowds, there is no better time to visit the popular islands of Paros, Samothráki, and Thássos, which only blossom during these months.
Santorini and Mykonos are hard to match for beach luxury and flashy nightlife, but Milos, Spetses, and Folegandros are great destinations for a laid-back family holiday or off-the-beaten-path escape. The best beaches to visit during the summer season in Greece are Kokkini in Santorini, Plaka Beach in Naxos, Elafonisi in Crete, Navagio in Zakynthos, and Porto Katsiki in Lefkada.
An amazing way to see more islands and swim at several beaches when you visit Greece is to do island hopping. You can do this by booking a sailing trip, or simply by hopping on the ferry that goes between the islands. You can explore all three seas this way, the Aegean Sea, the Mediterranean Sea, and the Ionian Sea.
Autumn in Greece – September, October, November
The weather on the islands, particularly Crete, remains pleasant far into September and even October. If you've had your fill of the sun and sea for the year, there's a richness of beauty, history, culture, and food to be discovered further inland.
This is also the time to visit vineyards and olive orchards and try some of the most delicious traditional Greek dishes. Since the popular dishes are changing with the seasons in Greece, this is when you can try something different than popular summer meals.
It is also a time with fewer tourists when you can experience more authentic Greece. Late September is usually perfect to see places like Meteora or some less traveled locations on the continent.
Winter in Greece – December, January, February, March
While the weather is less predictable during these months, there are still many wonderful, clear days. With the visitors and harsh summer heat out of the way, now is the time to visit Athens, and experience some of the city's distinctive culture.
With its spectacular Acropolis, world-renowned museums, stunning architecture from millennia past, Michelin-starred cuisine, and sophisticated cafe and bar scene, it is the ideal destination to bring some life into your winter months. You can celebrate Christmas and New Year in Athens.
Although summer is the most popular, and winter is the coldest, there is something for everyone in this beautiful country year-round. Make sure to book ahead of time, for the best chance to get the accommodation you want, close to the locations you seek.
Inspire your next adventure with our articles below:
Author Bio: Danijela Horvat is a travel writer with a passion for discovering new destinations. With a background in journalism and photography, she is trying o translate her own experience into the articles.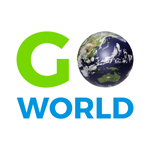 Latest posts by Go World Travel Magazine
(see all)