When my grandson, Anthony, told us he had been accepted into West Point, the oldest and most prestigious military academy and distinguished university in the United States, we were elated.
We knew this venerable place would prepare him for his life journey like no other. And he knew it would be different than other college experiences. West Point is not just a place—it's a way of life.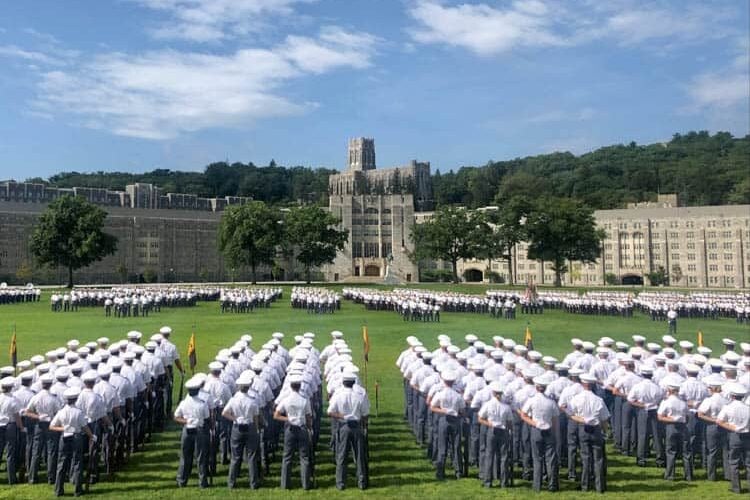 Best Tips & Tools to Plan Your Trip
Summer Training at West Point
He left in late June for the summer program, which is six weeks of grueling basic training. During this time, West Point indoctrinates "New Cadet Candidates" into their new way of life—the academic, military and social life of a cadet.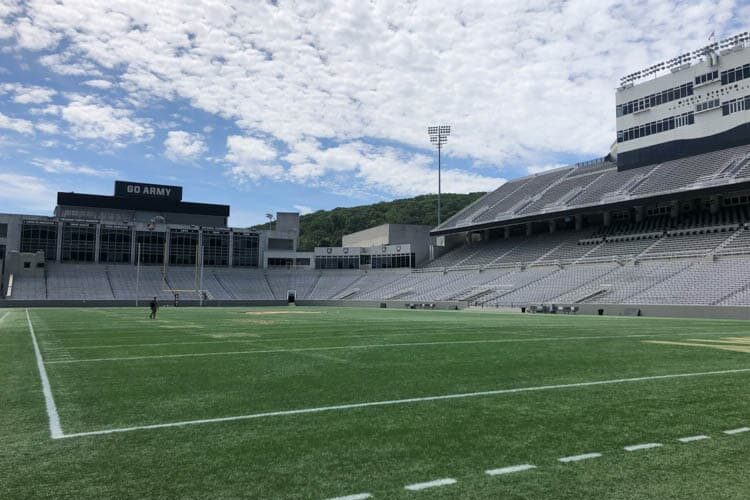 Acceptance Day at West Point
At the end of training, Plebes (as the first-year class is called) are accepted into the Corps of Cadets in an impressive Acceptance Day Parade. This is one of only three parades dedicated to a particular class during the entire West Point experience. R-Day, when cadet candidates take the oath, and graduation are the other two.
Acceptance Day is a meaningful time for visiting West Point and many families like us take this opportunity to see their cadet as he or she transitions from a "New Cadet" to Cadet.
Visiting West Point
We made arrangements to fly from Denver to New York for the Acceptance Day Parade weekend. As a grandparent, I have never been as proud as I was that day.
With the historic stone buildings in the background and the cadets marching on The Plain to familiar marching band tunes—it was truly a spectacle. And seeing my Anthony so handsome in his uniform took my breath away!
West Point sits on the west bank of the Hudson River, 40 miles north of New York City. Why? Because in 1778, General George Washington deemed the west bank the most strategic position in the country during the Revolutionary War.
Indeed, a year later he made Fortress West Point his headquarters, and the British army was never able to capture it. Hence, West Point is the oldest continuously occupied military post in America. You can visit any time. Here is my experience on Acceptance Day Weekend.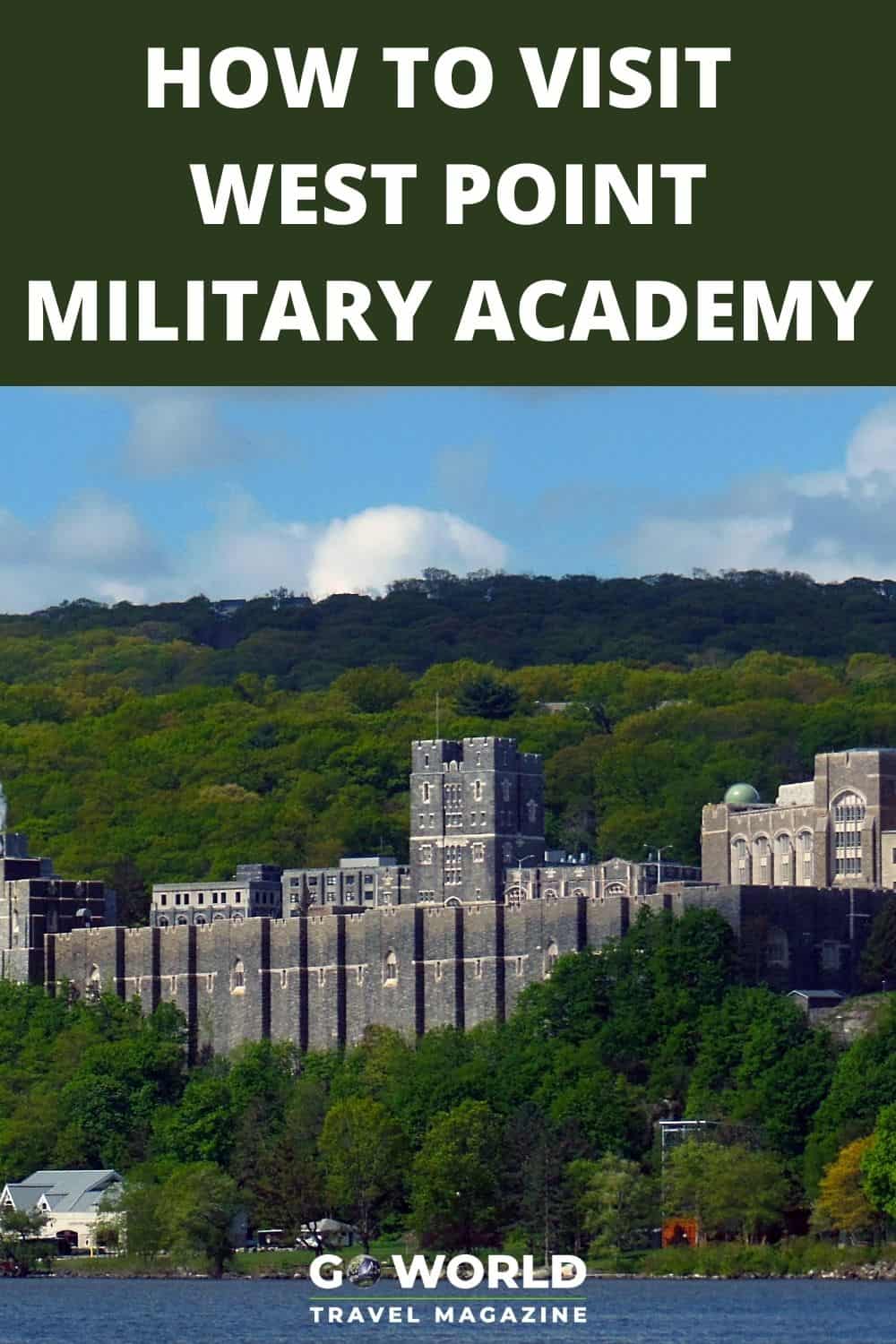 Getting to West Point
From Denver, we flew to LaGuardia Airport and rented a car. The drive to the academy was a little more than an hour and a half in rush hour. If you don't have a car the Metro-North train also runs from Manhattan to points north.
We stayed in Peekskill, a small town with a train station about a 20-minute drive from the campus on a curvy road. On the way home, my son drove the car to the airport, and we took the train from Peekskill to Grand Central Station, then an Uber to the airport.
It was a pleasant ride next to the Hudson River and through the city. Short Line Bus also has service from the New York City Port Authority near Times Square in midtown Manhattan to West Point Visitors Center. It takes about an hour and 40 minutes; costs about $15 per person. For detailed driving directions, visit here.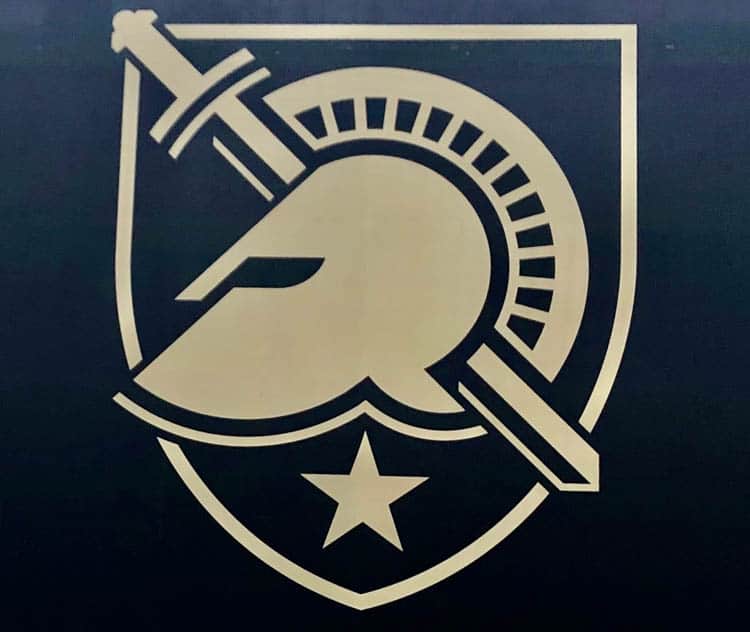 Getting Credentials for Visiting West Point
Highland Falls is a typical small college town two miles from Thayer Gate, the entrance to the 16,080-acre West Point campus. You go through the town to get to the Visitors Control Center where you must get credentials to enter the gate a quarter mile up the road.
It's open every day from 6 a.m. to 10 p.m. (Tel: 845-938-0390) Here, we waited in line before giving our driver's licenses and completed forms to the officers for a background check. Passports and other forms of ID are accepted as well.
After asking a few questions, the officer gave me a West Point ID card with my photo that is valid for a year. Of course, I'll have to update this cool keepsake by the time graduation rolls around, if not sooner.

Anyone visiting West Point who want to take guided tours, attend sporting events or concerts must go through the same process. Anybody 17 or older is required to have this ID to enter and children must have an adult with them.
The only exception to this ID requirement is if you are a visitor with a qualified escort like someone with a Department of Defense credential.
At this time, masks are required for all tours, as well as in all indoor places.
West Point Museum
To immerse yourself the history and purpose of West Point, visit the West Point Museum next to the Visitors Center. The museum holds a wealth of information and artifacts about warfare and the U.S. Army collected since the American Revolution.
In addition, there's a great gift store inside the museum, open Tuesday through Sunday from 9:30 a.m. to 4 p.m. And there's another large one in the Visitors Center.
Here you can buy all sorts of West Point logo clothing, hats, mugs, books, etc. I can't imagine leaving West Point and not purchasing something to remind me that my grandson is a student there. Of course, you can also find products online.
Beat Navy!
Everywhere we went, we saw signs that read "Beat Navy!" This, of course, refers to the great rivalry the two military academies have enjoyed for decades. It's painted on the stands at the soccer field, there's a tunnel named "Beat Navy Tunnel," and there's even a house that proudly displays a "Beat Navy House" sign!
Athletics are a key component to the education at West Point. The educators believe athletic competition develops leadership and teamwork skills and builds personal bonds. Every cadet becomes "a warrior, a scholar and an athlete."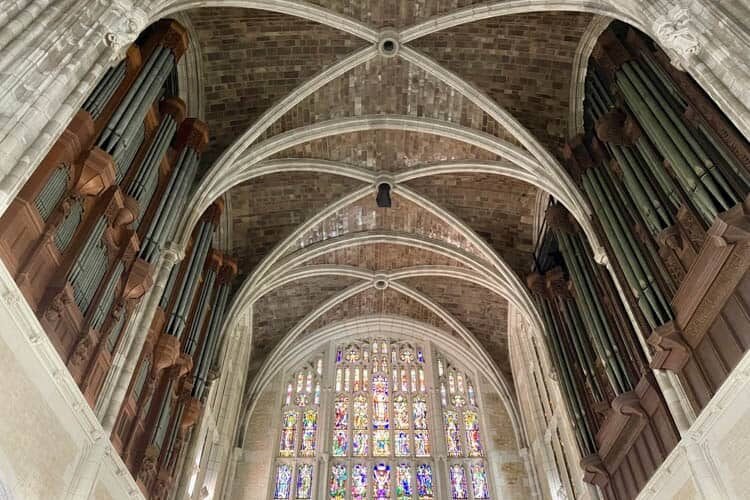 Must-See Sights at West Point
The Michie (pronounced "mikie") Stadium for football games is legendary and demands a visit. We also went inside the beautiful Tate Arena where Anthony will play club hockey.
While driving around we saw sports fields and stadiums, monuments and statues and the stately home of the Superintendent. The campus even has a ski slope and horse stables.
By far, the most magnificent and historic building is Cadet Chapel that has dominated the landscape for more than 100 years. Reflecting the Gothic architecture of the late 14th century in England, it is constructed from granite quarried at West Point.
The chapel organ, they say, is the largest in a place of worship in the world and is valued at more than $50,000,000. The chapel is open daily from 8 a.m. to 4:15 p.m. with Protestant services on Sunday at 10:30 a.m.
For more information on West Point, visit westpoint.edu.
Inspire your next adventure with our articles below: