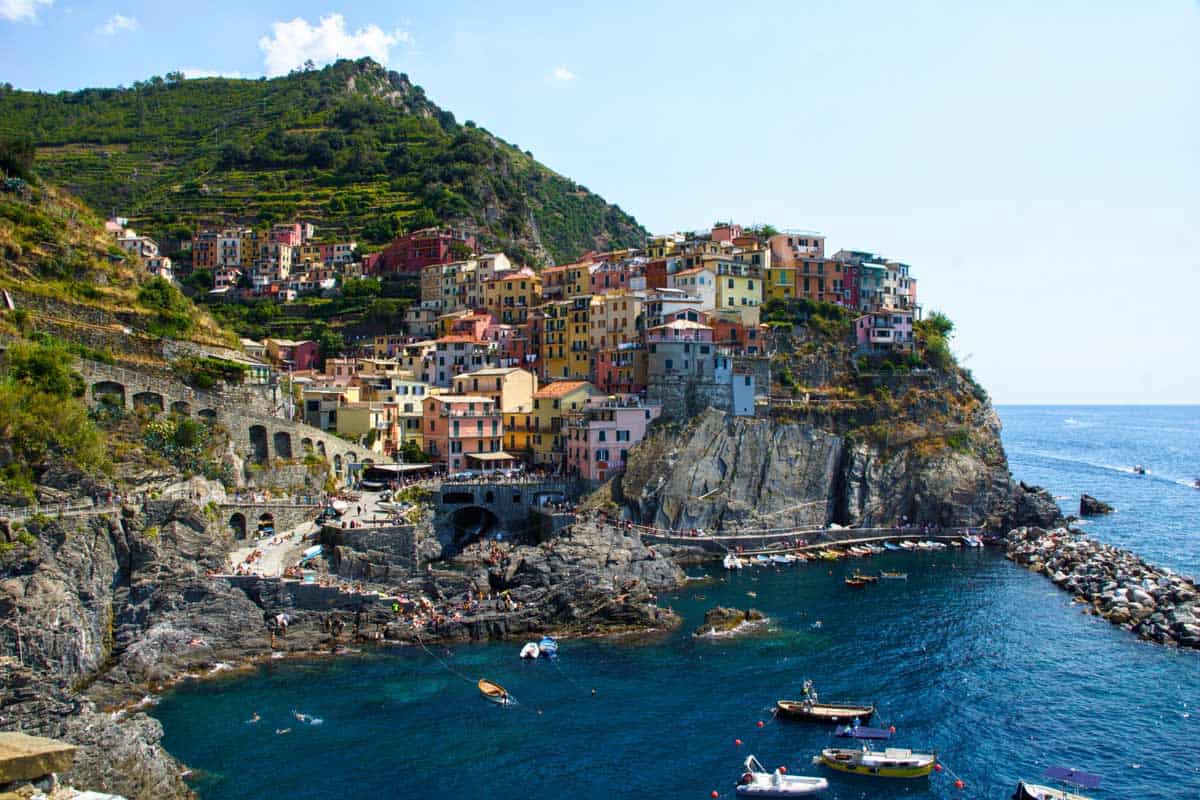 Editor's Note: We only share places, products and activities we recommend. If you make a purchase using a link on our site, we may earn a commission.

2020 is the year we all became armchair travelers. Fortunately, great writing has the power to transport minds, if not bodies, to faraway places.
Why not take a tour of the best Italian spots with a few of its greatest writers as a guide? Grab a cappuccino, or perhaps an Aperol spritz, and settle into your armchair. Andiamo!
Florence, Tuscany
Among the greatest works in Italian literature, Dante's Divine Comedy follows the journey of a man through Hell, Purgatory, and finally Paradise. Few authors are as closely linked to their natal city as Dante is to Florence, yet he wrote his masterwork in exile. The city figures prominently in the Divine Comedy, object both of the poet's scorn as well as his longing.
To visit Dante's Florence, start with the Casa di Dante, then head down the street to the Church of Santa Margherita de' Cerchi where Dante supposedly first set eyes on Beatrice.
Although Dante died and was buried in Ravenna in 1321, two locations in Florence commemorate his death: a death mask in the Palazzo Vecchio, and his empty tomb in the Franciscan Church of Santa Croce. Despite repeated attempts by Florence to regain its native son, Ravenna won't give him up, perhaps Dante's last word to the city that shut him out.
Fiesole, Tuscany
No classic of Italian resonates quite so well during a pandemic as Boccaccio's Decameron, a collection of one hundred tales told over the course of ten days by a group of ten noblemen and women (text and commentary at Decameron Web).
These youths (called the "Brigata") have left the city of Florence for the surrounding hillsides to escape the plague and establish a brief, but idyllic, society. They tell a variety of stories of lovers, villains, and tricksters. If Dante's Comedy was "Divine," Boccaccio's is very "Human."
The Decameron begins with the noblewomen meeting in the Florentine Church of Santa Maria Novella where they decide to leave the city, and head to a villa in what is thought to be in the hills just north of Florence, probably in or near Fiesole (take a virtual tour of the Villa Medici in Fiesole ). This vantage point offers a magnificent view of Florence, away from its traffic, confusion, and, at least for the Brigata, disease.
3. Giacomo Leopardi, "To Silvia" and "The Infinite"
Recanati, Le Marche
Leopardi was born at the end of the 18th century in the Italian town of Recanati (at the time part of the Papal States), son of conservative and distant parents. As a child, he found refuge in the 25,000-volume family library.
A sickly youth, Leopardi was acutely aware of the likelihood of a short life (he died at age 38), and inadequacy as a romantic figure, which is reflected in the pessimism of his writing.
Although Recanati was a place from which he longed to escape, like Dante, Leopardi is forever linked with his hometown, a place that finds itself in some of his most powerful poetry.
The Casa Leopardi is a museum today, and still houses the family library as well as Leopardi's desk and possessions. It faces the home of Teresa Fattorini, possibly the "Silvia" immortalized in the poem that recounts her untimely death ("Silvia, do you still remember/the time of your mortal life/when beauty splendored/In your laughing and furtive eyes, And you, happy and thoughtful, climbed to the summit of youth?"). Above the town rises Monte Tabor ("This secluded hill was always dear to me, as well as this hedge that hides so much of the horizon…").
Leopardi, G. Trans. Grennan, E. 2016. Leopardi: Selected Poems. Princeton: Princeton University Press.
4. Alessandro Manzoni, The Betrothed (I Promessi Sposi)
Lecco, Lombardy
Manzoni's 19th-century novel, The Betrothed, tells the story of doomed lovers, Renzo and Lucia, from a small Italian town in Lombardy. Separated by evil villains, the hapless pair meet with one challenge after the other until they are finally reunited in Milan while convalescing from the plague.
The Betrothed had enormous success in Italy, and spawned a kind of tourism trade, as people identified houses and villages of the fictional characters.
Today there are a number of Promessi Sposi locations in Lombardy, beginning with the Villa Manzoni in Lecco where the young Alessandro spent his summers. You could also go full-out and spring for a Manzoni boat tour of the Adda river.
Manzoni, Alessandro. The Betrothed. Trans Bruce Penman. New York: Penguin, 1972.
5. Eugenio Montale, Cuttlefish Bones (Ossi di Seppia)
Cinque Terre, Liguria
Another Nobel prize winner, poet Eugenio Montale, divided most of his life between Genoa, the city of his birth, and the seaside town of Monterosso, the westernmost of the five towns that make up the Cinque Terre. (See Collected Poems of Eugenio Montale)
Montale did much of his writing in Monterosso, whose natural beauty found its way into his poetry. To read him is to walk side by side with the poet, through the Italian alleyways and side roads, the trails and piazze of the Cinque Terre.
A UNESCO World Heritage Site, the Cinque Terre, has become enormously popular, especially in the past few decades. Monterosso, the largest and with the best sand beach, is also the most visited.
Start with the Montale literary park, book in hand perhaps, and then to escape the crowds and see more of the Cinque Terre, continue your walk out of Monterosso and along the Via dell'Amore, the trail that links the five villages.
Montale, Eugenio. Collected Poems, 1920-1954. Trans. Jonathan Galassi. New York: Farrar, Strauss & Giroux, 1998.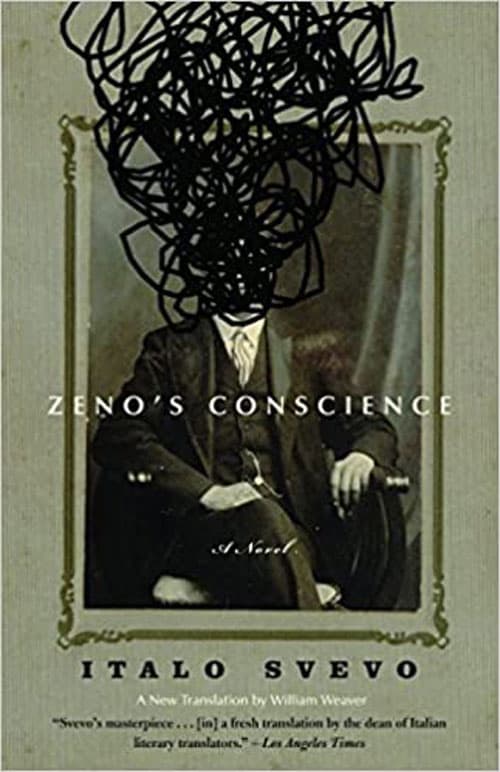 6. Italo Svevo, Zeno's Conscience (Le Coscienze di Zeno)
Trieste, Friuli-Venezia Giulia
Italo Svevo, pen name of Ettore Schmitz, was born to a Jewish family in Trieste, a city at the crossroads of European culture, and his writing reflects this multifaceted place. Best known outside Italy for his lifelong friendship with James Joyce, Svevo's writing captures a sense of place within the convoluted psyche of his main characters.
The Confessions of Zeno tells the story of Zeno Cosini, a businessman from Trieste who has decided to record his experiences with Freudian psychoanalysis as part of his treatment in what is ultimately a clever and comic way.
The Museo Sveviano can be visited both online and in-person and offers an interactive virtual tour of Svevo's Trieste (http://svevo-ar.online.trieste.it/).
Trieste is a city that loves its coffee as much as its writers, so while you take your virtual tour, make yourself an espresso and imagine you're seated at Caffè Tommaseo with Joyce and Svevo himself (https://caffetommaseo.it/). Or mix an Aperol spritz, a cocktail with origins in the Italian Northeast. It's like summertime in a glass. Adjust the components to your liking to balance the bitter and the sweet, just as Svevo did.
Svevo, Italo. Zeno's Conscience. Trans. William Weaver. New York: Vintage, 2003.
Syracuse, Sicily
Told largely through dialogue, Conversations in Sicily describes the return of a young man, Silvestro to his hometown from which he fled some fifteen years before. Vittorini also left his native Sicily at a young age, however, an author's note warns us that the protagonist of this story is not to be confused with the "Author"; just as the setting "is called Sicily merely by accident." See if you agree.
The city of Syracuse, where Vittorini spent his childhood, is a good place to start your own conversation in Sicily while enjoying some amazing scenery and seafood within its mix of ancient archaeological finds and baroque churches and palaces. Vittorini's family moved around on the island quite a bit as his father was a railwayman (just like Silvestro's in the novel), therefore another option is to circle the island by train (check out Rick Steve's Sicily episode).
Vittorini, Elio. Conversations in Sicily. Trans. Aliane Salierno Mason. New York: New Directions, 2000.
Aliano and Matera, Basilicata (Lucania)
Although from Turin, Carlo Levi is most associated with Basilicata, traditionally known as Lucania, the region to which he was banished from 1935-1936 for his anti-fascist views. The title Christ Stopped at Eboli comes from the residents themselves who tell Levi that Christ never got as far as their region, implying that their lands are beyond religion, political borders, even human history. Levi observes the locals with a journalist's eye, ultimately moved by their kindness and authenticity. He includes shocking descriptions of poverty in Matera, a nearby town where Levi's sister, also a physician, traveled, where townsfolk still dwelt in caves, called the Sassi.
The publication of Christ Stopped in Eboli brought the poverty of the area to light, and in 1952 the residents of the Sassi were evacuated and moved to modern housing. In the 1980s, forward-thinking entrepreneurs began to restore the Sassi dwellings, some of which have since become high-end hotels and restaurants.
Today Matera offers several museums dedicated to peasant life, which reveal the engineering marvels of the traditional ways. In Aliano, there is a Carlo Levi literary park and suggested itineraries to see places mentioned in the book.
If you want to get a glimpse of Matera without leaving home, you can watch one of the many movies that have taken advantage of the unique locale, such as Pasolini's Gospel According to Saint Matthew, Mel Gibson's Passion of the Christ, and the newest James Bond movie, No Time to Die.
Levi, Carlo. Christ Stopped at Eboli. Trans. Mark Rotella. New York: Farrar, Strauss & Giroux, 2006.
9. Pier Paolo Pasolini, The Street Kids (Ragazzi di Vita)
Rome and Ostia, Lazio
Poet, writer, film director, and actor, Pasolini was an original and controversial figure. Although he spent the first part of his life in northern Italy, Pasolini is most associated with Rome because of his novels set here and his film work in Cinecittà, Italy's movie studio. Pasolini's first novel, The Street Kids, embraces the seedier side of the eternal city, focusing on lower-class youth of Rome's slums during the years after World War II.
Much of The Street Kids takes place in the Tor Pignattara and Pigneti neighborhoods of Rome, which have gentrified since Pasolini's time, and are now filled with street art (often featuring Pasolini himself), eclectic restaurants, and hipster bars. Cinecittà Studios, where Pasolini filmed several of his films, offers a wonderful museum and tours of the sets.
The nearby seaside town of Ostia (livecam) is inextricably linked with Pasolini, as the site of his murder in 1975 (the identity of the killer or killers is much speculated). You can follow the Sentiero Pasolini, a trail that follows the Tiber River in Ostia to the seaside where you will find the Pasolini literary park and a monument where his body was found.
Pasolini, Pier Paolo. The Street Kids. Trans. Ann Goldstein. New York: Europa Editions, 2016.
Naples, Campania
Ferrante's Neapolitan Novels, a four-volume series beginning with My Brilliant Friend, relate the long and complicated friendship between two girls, Lenù and Lila, from their childhood in the slums of Naples to old age, when Lila suddenly and mysteriously disappears.
The books have become nothing short of a phenomenon, international bestsellers and an HBO miniseries, and while some of the fascination no doubt is with Ferrante herself, pen name of an unknown author, another source of the interest lies in the city of Naples itself. This is not the Naples of cruise ships and Capri, this is a harsh and often ugly Naples, a city of squalor and violence, but always gripping.
Although Lenù, the narrator of My Brilliant Friend, proclaims she has left Naples forever, because she "no longer believed in its resurrections," Naples (livecam) today does seem reborn, a mix of ancient artifacts, vibrant street life, and amazing food, all with glorious views of Vesuvius and the sea.
My Brilliant Friend tours have sprung up, offering glimpses of Naples beyond the tourist center. The island of Ischia, a pivotal plot location, can be reached by ferry in about an hour. While you are reading the books and watching the miniseries, start planning your next trip to Naples. Be prepared to be surprised.
Ferrante, Elena. My Brilliant Friend. Neapolitan Novels, Book One. Trans. Ann Goldstein. New York: Europa Editions, 2012.
Author Bio: Anne Schuchman Berrettini is a freelance writer and photographer specializing in literary tourism, the places where literature and adventure meet. Anne writes about travel, homeschooling, and things that make her laugh at www.anneschuchman.com.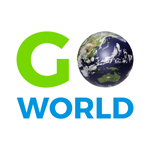 Latest posts by Go World Travel Magazine
(see all)