It was a wild, cold, blowing autumn afternoon in Charlevoix, Michigan, and as I crossed the street, I heard a woman say to her friend, "Is that snow? Oh thank heavens! Now we can finally get our town back."
Autumn Travel in Michigan
I knew what she meant. I was a stranger here, but even on a first visit, I could imagine this place in northern Michigan on a hot summer day with the quaint main street thronged with t-shirted tourists eating ice cream and fudge.
While window shopping at the impossibly cute stores, chomping on big burgers at the outdoor cafes and toddling along the two Michigan lakeshores – to the southeast, the pretty and tranquil Lake Charlevoix lined with rich mansions.
And also the big trees and boathouses, and to the northwest, the imposing and ocean-like expanse of Lake Michigan.
But that's in summer.
Lake Michigan in the Fall
Today, Lake Michigan was a fury, with large wind-driven breakers hitting the shore. The narrow channel connecting the two lakes was enraged, water slapping back and forth with anger, throwing cold spray flying on to the sidewalk.
The town was setting up for the annual apple festival. The booths that hadn't blown over already, were being tied down with weights against the wind to sell pumpkins, squash, jam, honey, maple syrup, pies, cider and apples – baskets of apples.
It was my first visit to Michigan. And despite the cold, the wind and the spitting snow, as I warmed up by a fireplace in the bar of Stafford's Weathervane Restaurant (packed and cheerful even though it was only two in the afternoon) I looked out over the harbor and fell in love with Michigan in October.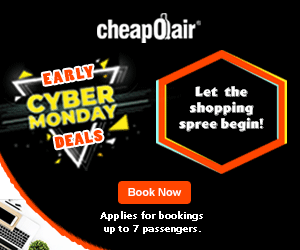 North Michigan? To someone who was brought up in the East, had spent falls in Vermont, and now lives in Colorado just minutes from aspens in the Rockies, what could North Michigan offer in the late fall?
Well, it turns out – a lot. Hemingway and pumpkin farms. Islands without cars served by horses and bicycles. Tunnels of trees, whitefish sandwiches, and hoppy IPAs. Outdoor pits with glowing hardwood fires. Lakes, forts, farms, cozy cabins and streamside walks.
And everywhere, friendly residents who welcomed tourists in the last few weeks of October because they knew soon enough they would once again have the Michigan they loved all to themselves.
So here are a few great places in Michigan I discovered, well worth putting on a bucket list for some visit in the future, no matter where you are from.
Have a Beer (or Eight) in Grand Rapids
Grand Rapids is a great porte d'entree in central Michigan with an easy-to-use airport that is served by several low-cost carriers. A lot of people were surprised, including me, when USA Today declared Grand Rapids as the "No. 1 Beer City in America."
I'm not surprised anymore. There are more than 60 breweries in the city, dozens more around it and 372 statewide. But the craft beer scene here is about so much more than numbers.
Every city has breweries; Grand Rapids has a beer culture that consumes the city at wonderful places like Founders, Hop Cat, Brewery Vivant, City Built and, of course, Grand Rapids Brewery. It takes seconds to download a free sophisticated beer app, Brewsader, that uses geo-sourcing to log you in.
Once the app knows where you are, it will walk you from one brewery to the next. Enter a password from each brewery, and with eight brewery "check-ins," you earn a free Brewsader T-shirt.
It's part treasure hunt and part walking tour, and while it's a challenge to visit eight breweries in a two-day visit, you can wear the resulting t-shirt with pride. Downtown Grand Rapids is a mix of old and new buildings along a river lined with parks, sidewalks and trees. It reminded me a bit of Portland, OR.
The river is going to be re-imagined in the near future into a major destination with rapids (ironically, there currently are no rapids in Grand Rapids), boulders, kayaking and rafting.
For now, Grand Rapids is a fun town with ridiculously confusing streets that go in all sorts of angles, but there's a street sign map on every corner to help out and it's small enough to easily Uber around to the main attractions.
Foremost is the Frederik Meijer Gardens & Sculpture Park, an amazing gem of a place filled startling sculptures, including a 24-foot-high horse, a Rodin sculpture in a location that would rival any in Rodin's native Paris, a dozen gardens, a picturesque farm and miles of trails beside lakes and waterfalls.
Gerald R. Ford Museum
President Gerald Ford grew up in Grand Rapids and, with his wife Betty, is buried on the pretty grounds of the Gerald R. Ford Museum. He was one of many U.S. presidents who served without winning the popular vote.
But he is the only one to serve as both U.S. vice president and U.S. president without winning any votes – he was never elected to either office.
No matter what you think of Gerald Ford, after touring the museum, you'll come away believing he was a pretty decent guy who just got thrust into one of the strangest periods of American history.
The museum is brilliantly done and filled with eccentric things to see, such as a pair of wire-cutters used in the Watergate break-in, and Richard Nixon's actual resignation letter.
In Grand Rapids, stay downtown (J.W. Marriott is beautiful) because all downtown attractions, including the Market with its many food stations and restaurants, the Ford museum and many breweries are walkable and easy to visit.
Traverse City
Just an easy 2.5-hour drive from the Grand Rapids airport, Traverse City is a major tourism destination with dunes, golf courses, resorts, beaches, a historic downtown (with a gigantic bookstore, Horizon, that stays open until 11 p.m.), breweries and chic restaurants.
You could spend a pleasant week in Traverse City, but it was not the Michigan I was looking for. However, it does make a convenient and fun place to stay that has a walkable downtown and is easily accessible to the Grand Rapids airport for return flights.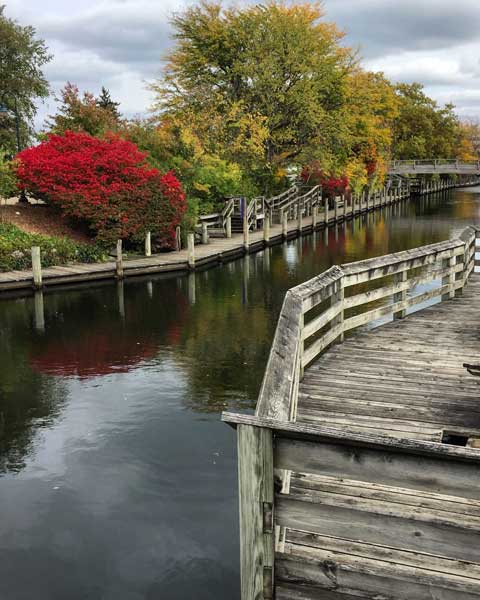 Sip Cider at Hop Lot Brewery in Suttons Bay
This is more like it. Just 15 miles north of Traverse City, the village of Suttons Bay offers a crazy and eclectic two-street downtown on Lake Michigan (don't miss the Bayside Gallery, an insane collection of outdoor glass sculptures).
But it's also home to two great places to have a craft drink – the Hop Lot Brewery and Suttons Bay Ciders. The brewery is in deep Michigan woods, really out there and surrounded by the forest; the cidery is on a high lookout point with sweeping views of the bay.
Both have decks, many outdoor fireplaces with glowing hardwood fires, a clientele that likes red plaid jackets from LL Bean, and large community tables where you sit with strangers and make friends.
The Hop Lot beer is wonderful, try the Norseman IPA. The cider? Well, cider is an acquired taste, but even if you haven't acquired the taste yet, give it another try here with a tray of samplers, for the view if nothing else.
The patrons at the cidery were the most attractive set of people I saw in Michigan, more like a trendy magazine layout than the people you see on lines at the fudge shops. Perhaps people should drink more cider and eat less fudge.
Petoskey During Fall in Michigan
Even on a gray day, this New England-like town of lakes and shops is pretty, and when there are apples on the trees and fall leaves blowing along the sidewalks, it's a must-stop.
Ernest Hemingway grew up in Illinois, but he spent his first 22 summers in and around Petoskey, where the lakes, woods, towns, and fishing of North Michigan left an indelible imprint on him and his early writings.
After being wounded in Italy in World War I, Hemingway went to Paris in the 1920s where he spent a romantic period with friends like Picasso, F. Scott Fitzgerald, and Gertrude Stein.
Because he was then poor and unknown, he sat in warm cafes writing about, of all places, Petoskey and Michigan. Petoskey is the town in his book "The Torrents of Spring," and it was in Paris that he wrote what have been called "the Michigan stories."
He never returned to Michigan, instead, he established a pattern of moving around the world to Spain, Africa, Cuba, and Montana. Always moving.
On leaving Paris, he wrote, "Maybe away from Paris I could write about Paris as in Paris I could write about Michigan."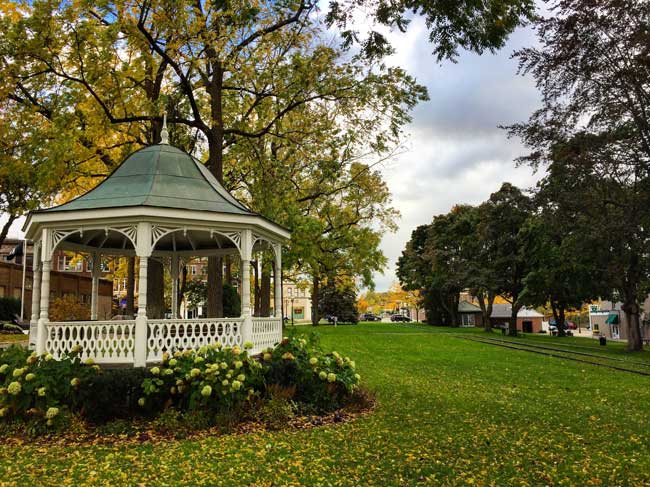 Ernest Hemingway
To the people of North Michigan, he never left. There are Hemingway exhibits in museums, a Hemingway Trail, the Mclean and Eakin bookstore in Petoskey has a whole wall of Hemingway books.
And best of all, the City Park Grill https://www.cityparkgrill.com/ has a Hemingway bar stool (second from the left as you enter), which is supposedly where he liked to sit and where he may, or may not, have burned a hole in the bar with his cigar.
You can hear those tales and many more on Sunday afternoons from 1-4 p.m., when Mary Conklin does a hoot of a ghost, "Roaring 20's" and Hemingway walking tour of the tavern, which dates back to 1875. The tours are free and fun and worth scheduling your trip around.
The town itself is a delight with old storefronts now transformed into upscale shops specializing in "mitten" products (the state outline of Michigan looks like a mitten so locals call it the "mitten state").
From the harbor on Lake Michigan, a foot trail follows the Beaver River up into the woods with bridges, fishermen, kayaking and lots of wild looking Michigan forest beauty. I don't know that Hemingway ever walked it, but he sure would have liked it.
Harbor Springs and the Tunnel of Trees
Heading north around the shore of Lake Michigan brings you next to Harbor Springs, what many would say is the prettiest and most New England-like town of North Michigan. Head up to Bluff Street and take in a panorama of the village.
With its church steeples, woods and cute little shops, it could pass for New England, except that without tides to worry about, the harbor and lakeside restaurants are right in the center of town.
I ducked in a shop to get out of the wind and to buy a pair of mittens in the "Mitten State."
"Mittens?" the clerk said. "Oh, we don't sell anything practical in Harbor Springs." But if you're looking for jams, or apple products, or designer sweaters, there's no nicer village.
Harbor Springs is where the 27-mile "Tunnel of Trees" begins (or ends) depending on which direction you drive. It's actually Hwy. M-119 or Lake Shore Drive. But whatever name it goes by, it's gorgeous.
All of Michigan in the fall is nice with trees of deep red, burnt orange, yellow, and every shade of brown lining most of the roads, but this "Tunnel of Trees" is truly remarkable for its pleasant twists and turns.
Don't forget the occasional views of Lake Michigan, roadside farm stands, and the fact that the tree branches intermix above you, creating the illusion of an ever-changing colorful tunnel above.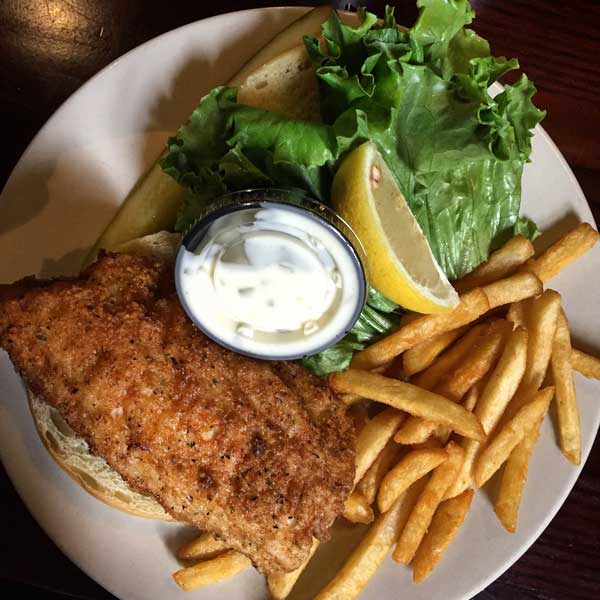 Legs Inn
The scenic road ends in Cross Village, home to the bizarre and fun Legs Inn. This 90-year-old family-owned restaurant is now on the National Historic Register.
It's a mish-mash of a place, a homemade structure composed of rounded stones and driftwood from the lake, logs from the forest, and inverted iron stove legs, which hold up the balcony and give the inn its name.
Stanley Smolak, a Polish immigrant, started building the place as a curio shop of his own design in the 1920s and kept expanding, adding a bar, balcony and a dining room with lake views.
Today, from May through October, it's the place for Polish food of pierogi, kielbasa, sauerkraut and smoked whitefish. Even if it's not meal time, stop in just to see the place.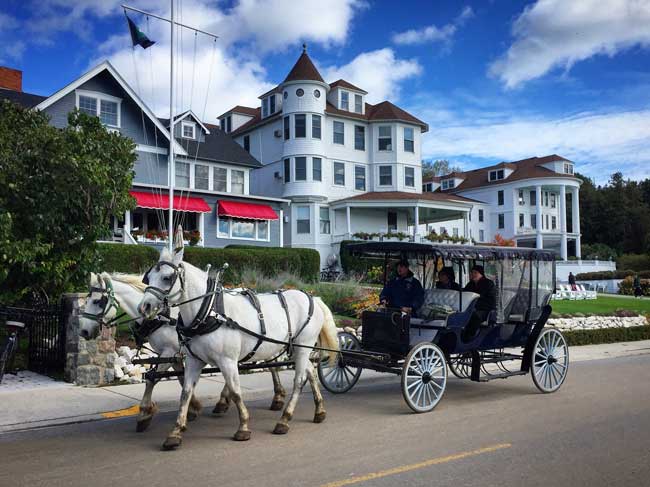 Mackinac Island for Fall in Michigan
"Naw" if By Land, "Nac" if By Sea, Either Way, Mackinaw and Mackinac are Pronounced the Same
The land town is spelled Mackinaw, the five-mile-long bridge and island are spelled Mackinac, but both are pronounced "Mackinaw." How easy it is once someone explains that to you.
Mackinac Island is no secret and is justifiably one of the top attractions in Michigan. It's most famous as the place that banned automobiles in 1898. In the summer, 600 horses live on the island pulling carriages filled with people, luggage and even garbage.
The taxis are carriages pulled by horses. There's no other way to get around except by bicycle or foot, and you can only get there by ferry or small plane.
But by late October, the crowds are thinning out, and after Halloween, the town shuts down to just 500 year-round residents, one bar, one restaurant, 18 horses and a commute to the mainland by icebreaker (or snowmobile on those years that Lake Huron freezes over).
Come in the summer, if you must. But in the fall, with tourism numbers falling as fast as maple and oak leaves, it is one of the most delightful places you could be.
There are historic forts, fudge shops (eight by my count, but I could have missed a few), bike trails, hiking trails, a battlefield (the American army was 2-6 in Michigan during the War of 1812, not the most impressive record), antique stores, art galleries, taverns, and even places where you can buy mittens.
Of course, it's the architecture on Mackinac Island during fall that makes the place most special with huge mansions turned into bed & breakfasts, the Grand Hotel with a 600-foot-long porch, old-time resorts, and private homes.
At dusk and in the evening in autumn, when the day-trippers have gone home, the fudge shops have closed and there's a chill in the air, you can have the Main Street practically to yourself – a wonderful time-tripping experience complete with the glow from lanterns and the clip-clop of horses passing by.
Mission Point Resort
We stayed in the Mission Point Resort and loved the sprawling grounds and the lakeside walk to and from town. The resort has been a mission, a church, and a college, and the great wood circular lobby with a 200-foot-high atrium is worth a visit.
Ask to pet Nick, the hotel border collie who stays in the lobby and has his own following on INSTAGRAM, @nickathepoint.
And, if you're like Hemingway, find your way to a coffee shop on Mackinac Island, and it just might turn out to be the place for you to write about …. Paris. Hemingway wrote of a day in Paris in A Moveable Feast,
"It was a pleasant café, warm and clean and friendly, and I hung up my old waterproof on the coat rack to dry and put my worn and weathered felt hat on the rack above the bench and ordered a café au lait.
The waiter brought it and I took out a notebook from the pocket of the coat and a pencil and started to write.
"As for me, I was writing about my adventures in Michigan and since it was a wild, cold, blowing day, it was that sort of day in the story…"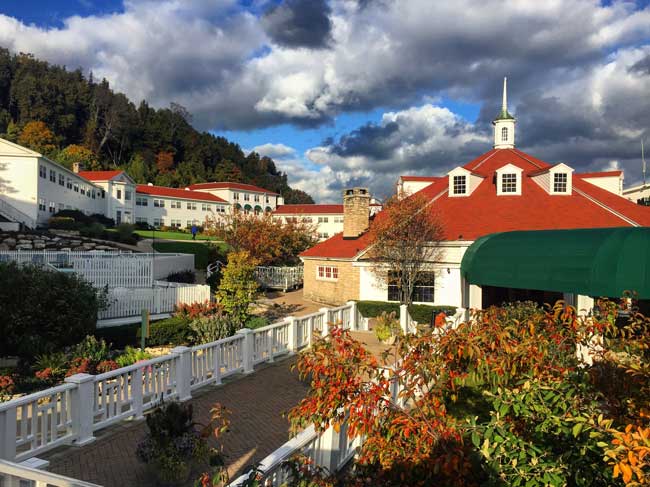 Book This Fall Trip in Michigan
Start planning this festive and fun fall trip to Michigan. Get more information on hotel and VRBO options, local restaurant favorites, insider knowledge on fall events and more with TripAdvisor and Travelocity.
Book your flight and car rental together at the best possible seasonal deal through CheapOair. Be sure to protect your plans with travel insurance from Squaremouth. Whether it's lost luggage, flight cancellations or unexpected sickness, you can protect your investment with coverage here.
Author Bio: Rich Grant is a freelance travel writer in Denver, Colorado and a member of the Society of American Travel Writers and the North American Travel Journalists Association. He is, along with Irene Rawlings, co-author of "100 Things to Do in Denver Before You Die," published by Reedy Press in 2016.