Have you ever imagined sitting in front of a fire, in a log cabin in the mountains, with a beautiful view of a forest or a lake? If this sounds familiar, you are not alone; many people have been dreaming of a cabin getaway during the COVID-19 pandemic.
Cabins in the USA
Fortunately, there are thousands of cozy cabins and cottages across the United States that you can rent for a few days or even several weeks.
Depending on what you are looking for, you can rent a cabin near a lake, river or in a beautiful mountain area with nearby hiking trails. Many have fully equipped kitchens, modern bathrooms, a comfortable living room, grill, jacuzzi and a garage.
You can find wide selections of USA cabin rentals at recreation.gov. The website has useful information about the cabins in Montana, Colorado, Arkansas and other destinations in the United States known for their cozy getaways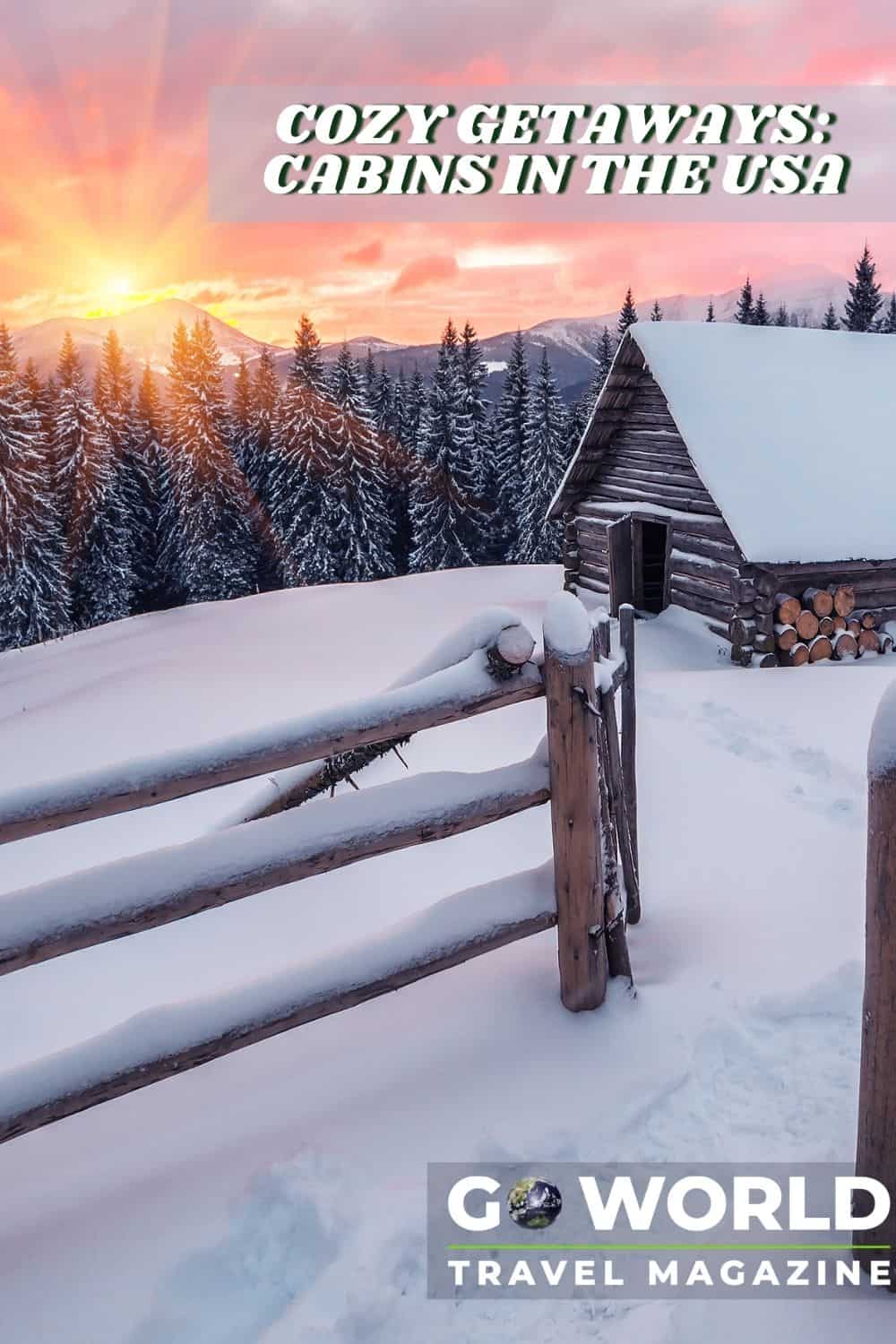 Pigeon Forge Cabins for a Great Family Vacation in the Smokies
Deservedly at the top of this list are cabins in Great Smoky Mountains National Park. Thanks to the fantastic scenery, many hiking trails and various outdoor activities, Pigeon Forge is a popular family destination in the US.
Cabin rentals in Pigeon Forge are popular due to the many cabin rental options and beautiful surroundings. Many Pigeon Forge cabins have a jacuzzi, air-conditioning, wi-fi and game rooms equipped with pool tables.
In addition to the daily enjoyment of hiking and conquering mountain peaks, Pigeon Forge has many entertainment options to pique your interest. Dollywood is the most famous theme park in Tennessee and offers all-day entertainment for the whole family.  
If you visit Titanic Museum Attraction in Pigeon Forge, you will have a unique opportunity to see numerous artifacts from the Titanic, climb up a replica of the grand staircase from the famous ship and learn more about the shipwreck due to a collision with an iceberg. 
The Island in Pigeon Forge is another top attraction, with a 200-feet-tall Observation Wheel that will leave you breathless. This special place in the Smokies features many restaurants, shops and other facilities for a memorable family vacation.  
Just five miles from Pigeon Forge is Gatlinburg, Tennessee. Cabin rentals in Gatlinburg include rustic log cabins, treehouses and modern 1-8 bedroom cabins; amenities include a kitchen, home theater, fitness center, dishwasher and other conveniences. Holidays in such well-equipped houses could even be considered glamping.
Gatlinburg is known for its beautiful surroundings. If you bring quality hiking boots, you can enjoy hiking trails with mountain views, explore waterfalls and streams. Adventure lovers will enjoy the endless wilderness and all that the Smoky Mountains have to offer.
Cozy Cabins for Romantic Getaways in Rocky Mountain National Park
The town of Estes Park is the closest destination to the impressive Rocky Mountain National Park in Colorado. Rocky Mountain National Park is known for its 150 high alpine lakes and abundant wildlife. Horseback riding, kayaking and mountain biking are some of the enjoyable outdoor activities you can find.
Estes Park has a wide array of cabins, lodges and small inns. The YMCA of the Rockies is a popular destination and has many cabins of all sizes, from two-bedroom cabins to large cabins for family reunions.
Fall River cabins are fully-equipped cabins just a mile from RMNP. There you can have a private hot tub on the river, a king-sized bed and a fully equipped kitchen and bathroom. 
Find hikes, nature guides, tours through Stanley Hotel and more here.
Near Estes Park, you can also find many other classic cabins, lodges and cottages. The town's tourism website has a full list of cabin rentals in Estes Park. You can rent a cabin for two or a house with a dozen rooms and many in between.
Trail Ridge Road can take you to mountain peaks and beautiful viewpoints, so don't miss indulging in this exciting adventure. The small town of Grand Lake is on Rocky Mountain National Park's right side and offers many recreational facilities, like fishing and hiking. During the winter you can go skiing or snowboarding.
Lake Tahoe and Other California Vacation Cabin Rentals
California's most popular regions for cabin rentals are North California, Yosemite National Park, and Southern California. Among them, Lake Tahoe stands out because it offers excellent opportunities for active holidays throughout the year.
If you want to explore the natural beauty California has to offer, visit Tahoe National Forest. You can find many hiking trails that will lead you to breathtaking viewpoints, lakes and rivers. Lake Tahoe has over 70 miles of shoreline, and it is the second deepest lake in the United States.
Outdoor activities on Lake Tahoe during the summer include mountain biking, kayaking, horseback riding, and several golf courses. During the winter in Squaw Valley, you can go snowmobiling, snow tubing or ice skating.
There are also several beautiful beaches along the coast like China Cove Beach and North Tahoe Beach. If you're looking for a family-friendly beach, your kids will especially love Commons Beach Park with its playground and picnic area. Sand Harbor and Emerald Bay State Parks are also worth a visit.
At Tahoe Maritime Museum, you will learn more about Native American kayaks. You can see vintage woodies, and children will love learning about sailing and boating games.
There are several types of vacation rentals at Lake Tahoe, including lakefront rentals, lakeview rentals, luxury rentals, and pet-friendly rentals. Most rentals have 2-10 bedroom cabins, a full kitchen, grill, dishwasher, wi-fi, cable television and outdoor furniture. Luxury cabins also have a hot tub.
Find a Relaxing Cabin in the North Georgia Blue Ridge Mountains
Just 90 minutes north of Atlanta, you can find a wonderful cabin vacation spot. The Blue Ridge Mountains are part of the Appalachian Mountain system and cover the northern part of Georgia. This area flourishes with beautiful landscapes, forests, rivers, streams and lakes.
Dozens of cabin rental companies offer lakeside cabins, riverfront lodges and luxury vacation homes in the Blue Ridge Mountains. They include various accommodations from small cottages like Whispering Pines Campground to luxury cabins with large living rooms, kitchens and some even have a garage.
If you love fishing, hiking and mountain biking you will be delighted with Northern Georgia. The town of Blue Ridge and its surrounding areas are popular with those who love outdoor adventures. Activities include ziplining, horseback riding, rafting and golfing.
Don't forget to visit one of the many waterfalls Blue Ridge has to offer.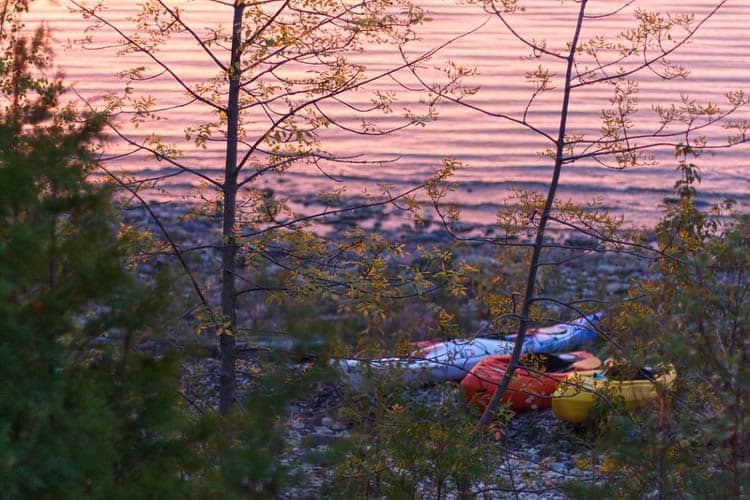 Wind Down with a Cabin Getaway in Georgia
Finally, take a long drive through the breathtaking North Georgia. Blue Ridge Parkway is a 469-mile-long scenic road through the Appalachian Highlands that connects the two parks.
The Blue Ridge Scenic Railway is a four-hour train ride. You will enjoy the most beautiful parts of northern Georgia while the train takes you on a pleasurable ride through Toccoa River and into the Chattahoochee National Forest.
To wind down after a long day of outdoor activities, drives and train rides, visit the local wineries and breweries. You can learn more about the production technology, sample quality wines and beers and you can take home a beautiful souvenir.
Learn more about the history of this area, hikes, riverboats and more here.
The great attraction of Northern Georgia is Lake Blue Ridge, known for its crystal clear water. It is one of the most beautiful mountain lakes in the southeastern part of the USA. You can find a full-service marina, picnic areas and swimming areas.
It doesn't matter if you go fishing with friends or your kids, are in search of adventure, or a romantic getaway with a loved one, the mountainous landscapes of northern Georgia are a crowd-pleaser.
Cabin Getaway on Lake Michigan
Michigan is another top cabin getaway destination. Visit quiet and hidden places in Eastern Michigan, Lake Michigan's beaches and Lake Superior's various hiking trails for an unforgettable vacation.
In the summer, Michigan is lovely because it offers excellent conditions for kayaking, canoeing, hiking and mountain biking. On the other hand, if you love snow and winter sports, winter is the perfect time to visit Michigan. 
You can find comfortable accommodations in hundreds of cabins and cottages. You can rent a small vacation rental for a couple or a house large enough to accommodate even the biggest family or group of friends.
The Houghton Lake Chalet, located on the shores of the largest inland lake in Michigan also features pet-friendly accommodations.
The most attractive cabins are located in the Upper Peninsula, Northern Michigan, Eastern Michigan, and Western Michigan. Whether you are coming with kids, friends or colleagues, Michigan will grant you an unforgettable experience.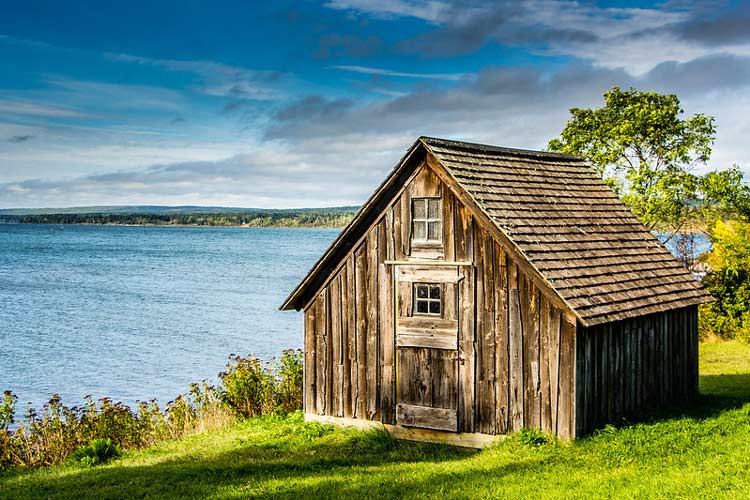 If you visit during the fall, be sure to check out Oktoberfest. It's a special event for wine and beer lovers, not only will you get to sample local brews, but you will enjoy the live music and excellent food.
A major attraction during the winter is the icy Tahquamenon waterfalls and four long snowmobile paths.
Coming to Northern Michigan will be especially amusing for families with kids. Traverse City is fun, with its state parks, beaches and its annual week-long National Cherry Festival in July.
Also, don't forget to check out Mackinac Island and Fort Mackinac.
If you love astronomy, you will be delighted with Headland International Dark Sky Park. Your kids will enjoy exploring the fantastic night sky.
Many people go to the Hickory Hills Ski Area during the winter, looking to spend their day skiing. During the winter months, Gaylord becomes a cross-country skiing center due to the excellent trails that run through the beautiful forests.
Au Sable River located in the forested Eastern Michigan offers ideal conditions for fishing and cruising.
No matter where you choose to vacation, a cozy cabin getaway may be just what you need to relax, unwind and enjoy Mother Nature.
VRBO has cabins, lake houses and other homes to getaway away to all over USA. Check out what places are available here and plan your escape.
Author Bio: Based in Serbia in Europe, Marija Stojanovic Petkovski worked as a journalist but realized writing about the most beautiful places in the world is something that inspires her. She is sure that a pint of good craft beer perfectly accompanies a tasty homemade lasagna. In her spare time, she enjoys playing with her children and spending time outdoors with her family.