Editor's Note: We're all dreaming of travel ahead. Here's some inspiration for future adventures. We share places, products and activities we recommend. If you make a purchase using a link on our site, we may earn a commission.
What charming bit of New England landscape was bought, in 1659, by a group of Massachusetts Englishmen for 30 pounds and two beaver hats?
Is shaped like a whale playfully flipping its tail in the air?
And is home to fishermen who haul so many succulent lobsters from the sea that even the most lobster-obsessed can sate their craving?
The answer: Nantucket Island.
Where is Nantucket Island?
Those in the know have, for years, headed to this island in the Atlantic some 30 miles (48 km) south of Cape Cod, Massachusetts.
Though the 10,000 year-round island population swells to 55,000 in high season, Nantucket has remained amazingly unspoiled, with over a third of the island's moors and marshland protected from development.
Today's island residents are delighted to share their island with others and show off its charms. Compact in size, the island is 14 miles (23 km) long and 3½ miles (6 km) wide at its broadest point.
"The gray lady of the sea," so named by sailors because of its fog-bound shores, can easily be reached by ferry or airplane. Yet once you're here, the rest of the world seems far away "in America," as locals refer to their visits to the mainland.
History of Nantucket Island
The island had a large Wampanoag Indian population until it was sold to nine Englishmen in 1659. In the early 1700s, Quakers moved onto the island to avoid persecution, and whalers soon found it an ideal center for whaling activities; it was a whaling center until the late 1830s.
Quakers, who first arrived in 1700 to escape persecution on the mainland, and businessmen who profited from the whaling trade.
In the 1830s Nantucket was one of the busiest whaling ports in the world, building exquisite houses ranging in style from traditional saltbox and Federal, to Greek Revival and Georgian.
Even after a disastrous fire ravaged the town in 1846, Nantucket still possessed more than 800 pre–Civil War structures. Many homes have a lively historical lineage, which a witty guide will share with you; they'll likely also share gossip about numerous famed writers who have answered the island's siren call.
Truman Capote, Christopher Isherwood, Robert Lowell, John Steinbeck, Sinclair Lewis, Henry David Thoreau, and Ralph Waldo Emerson all visited Nantucket Island. Herman Melville actually based his novel, Moby Dick, on a true story that took place in 1820 when the Nantucket whaling ship Essex was sunk by a whale.
Hemingway visited, with his mother, in 1910. Playwrights Eugene O'Neill and Tennessee Williams also stayed on Nantucket, in summer cottages.
Summer in Nantucket Island
Memorial Day weekend is the harbinger of Nantucket's high season when summer cottage-dwellers and tourists flock here to revel in the island's history, architecture, one-of-a-kind shops, fine weather, and outdoor activities.
Guided walking tours provide an excellent introduction to the town of Nantucket and its busy harbor area, a good way to get your bearings.
Cobblestone streets shaded by elms are lined with graceful 18th- and 19th-century homes, Here a brick mansion, there a lush pocket garden, and everywhere boxwood hedges, white picket fences, and rampant roses.
Nantucket Harbor
Down on Nantucket Harbor, the passenger and car ferries arrive. The bay is awash in fancy yachts, working fishing craft, speedboats, sailboats, charter fishing boats.
Cruise boats take visitors out past the stalwart Brant Point Lighthouse — the second-oldest light station in America — and sprawling cliff-top summer homes. There's nothing shabby about Nantucket, handsomely maintained and overflowing with flowers, in boxes, planters, and pots.
Straight, Old South and Commercial wharves jut out into the harbor, lined with cozy rental cottages and a dizzying array of shops selling everything from designer clothes and less-expensive summer wear, to antiques and toys.
Take a seat at your choice of several restaurants. Tuck into lobster dinners while enjoying great views of watercraft en masse, circling seabirds, and commercial fishermen bringing in their catch.
Clothing, fashioned in the distinctive tomato-soup shade called "Nantucket Red," is popular with locals and tourists alike, as are traditional Nantucket lightship baskets. These elegant rattan handbags can run hundreds to thousands of dollars.
Other must-dos are the daily interpretive talks and a rooftop observation deck from which you can gaze down on the bustling harbor so vital to early whalers. The First Congregational Church tower affords a splendid view, as well, of not only the town and harbor but much of the island.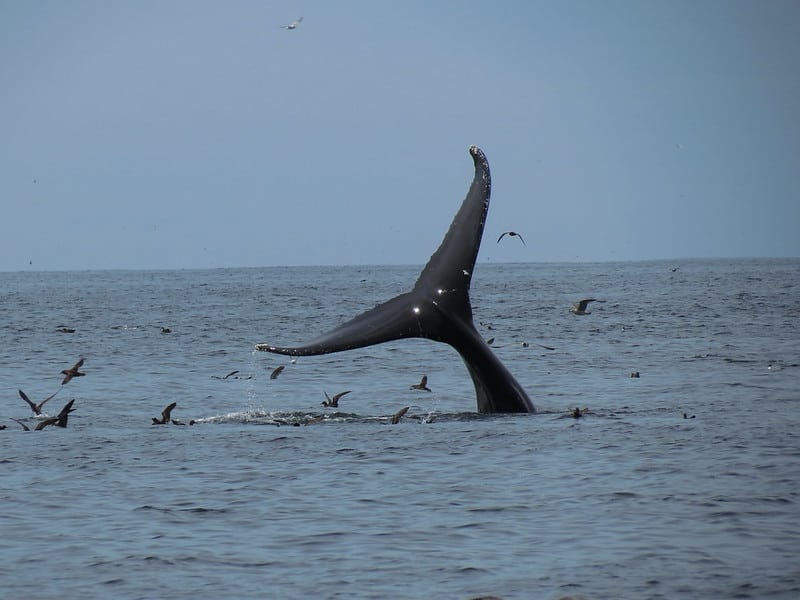 Whaling in Nantucket
There is no better place to find authentic lightship baskets, traditional vessels are tightly woven of rattan, than the impressive Whaling Museum, recently renovated, at a cost of $15 million.
Whaling was Nantucket's lifeblood for 150 years, and inside the museum encounter a dazzling assemblage of all things to do with that hazardous enterprise. A 46-foot-long (14 m) sperm whale skeleton is visually stunning.
There's also a fully rigged whaleboat, a gallery containing a world-famous collection of scrimshaw (intricately carved or inscribed designs on whale teeth and ivory), and a host of exotic treasures Nantucket sailors brought back from South Seas ports.
Take time to browse the excellent museum shop.
If you're someone who likes to leave a little extra space in their luggage for shopping then you'll want to visit Ebags. Check out the great selection of durable, expandable and stylish bags from a variety of designers online here.
Explore more of Nantucket Island
Outside of Nantucket town, cozy inlets, lovely beaches, and more than 1,300 acres of moor and marshland, chockablock with wildflowers, heather, and holly, spread in low-lying, gray-green splendor. Hamlets color the landscape. One of the most historic and quaint is Siasconset — referred to by most as "Sconset" — located at the east end of the island.
Everything is hobbit-sized here, for 'Sconset blossomed in the 17th century when Nantucket fishermen traveled out to fish for whales and cod. They threw up shacks for shelter during their stay. But the wives soon followed along, and closet-size bedrooms called "warts" were tacked on.
As improvements and additions were made, 'Sconset became a community of weathered, gray-shingled abodes, with those ubiquitous roses rambling everywhere, even on the sloping roofs. Around 1900, 'Sconset caught the fancy of New York City stage performers. They loved the tiny cottages and easy lifestyle and, to 'Sconset's good fortune, worked hard to preserve the town as it was originally created.
Continuing north, you'll reach the entrance to the luxurious Wauwinet Inn and the 1,117-acre (4.5 km²) Coskata-Coatue Wildlife Sanctuary. Motorists can't travel beyond an information booth, unless in a 4-wheel-drive vehicle. Plenty of rentals are available in town, or you can join a naturalist-led refuge tour.
The wildlife sanctuary forms the island's jauntily flipping whale's tail and is home to the Great Point Lighthouse. In addition, take in the superb surf-casting waters, miles of white-sand beaches, and rare flora and birdlife.
Fall in Nantucket Island
In the fall, the Massachusettes crowds are gone, the days are surprisingly warm with cool nights, hotels, restaurants, museums and arts are still in operation, and the locals — now less harried — are even happier to share their island sanctuary with you.
There's a lot of hoopla each October as the annual Nantucket Chowder Contest gets into full swing, and local restaurants vie fiercely for the award.
You, too, can enjoy the fruits of this light-hearted contest, washed down with a good local beer called Whale's Tale Pale Ale, produced by Cisco Brewers, the only brewery on Nantucket.
After all, there's lots of time to enjoy the delights of this island gem before you have to cross the sea "back to America."
If You Go
Nantucket Historical Association – www.nha.org
Nantucket Island Chamber of Commerce – www.nantucketchamber.org
Nantucket Island Information Center – www.allnantucket.com
Check out Travelocity for local tips, transportation and hotel bookings all in one place here.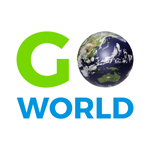 Latest posts by Go World Travel Magazine
(see all)