My introduction to Salem, Massachusetts was actually a few miles outside of the city itself, just before Danvers. I found myself walking at the edge of a field shrouded by trees and the lengthening shadows of dusk.
Halloween in Salem
The area seemed strangely familiar. I pulled out my phone and began scrolling through photos. In preparation for the trip, I had saved pictures of areas I had wanted to see, with reference points contingent on time and happenstance. This area was indeed familiar.
I had stumbled onto the Rebecca Nurse Homestead.
Rebecca was 71 when she was hanged in 1692, accused of witchcraft. She had been dragged from her home, which was a shocking prospect as she was deemed to be a virtuous and pious woman. She was also considered, by modern standards, borderline senile.
Standing on the edge of her property over three hundred years after her death shook me. It was a strange moment, humbling and saddening all at once.
The youthful part of me that grew up on a healthy diet of scary stories and tales of evil men and witchy women did not prepare me for the stark reality that I was now facing through trees and shadows.
My walk was along a journey that was far more terrifying for that elderly woman of the church than any sort of accidental turn I could have taken. The bite of late October air seemed without its usual tenacity to me as I recounted the history and walked solemnly toward my motel.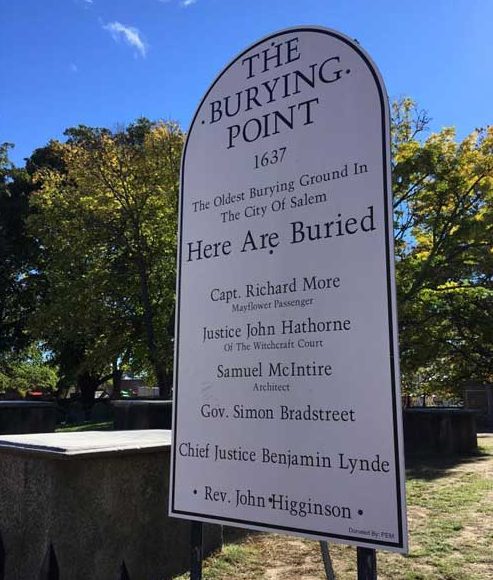 Salem Witch Trials
Salem, Massachusetts has a past that is unique in American history. In early 1692, a group of young girls accused several local women in Salem of witchcraft. Soon, those accusations grew into a wave of hysteria that spread through the small colony.
This led to a series of hearings and prosecutions as more than 200 people were accused of practicing witchcraft.
Nineteen were found guilty and hanged; while another was pressed to death. Five others died while they were in jail.
It was the deadliest witch hunt in US history.
Continued on next page
Senior editor Janna Graber has been covering travel for more than a decade. She has traveled to 38 countries -- and counting.
Latest posts by Janna Graber (see all)