My introduction to Salem, Massachusetts was actually a few miles outside of the city itself, just before Danvers. I found myself walking at the edge of a field shrouded by trees and the lengthening shadows of dusk.
Halloween in Salem
The area seemed strangely familiar. I pulled out my phone and began scrolling through photos. In preparation for the trip, I had saved pictures of areas I had wanted to see, with reference points contingent on time and happenstance. This area was indeed familiar.
I had stumbled onto the Rebecca Nurse Homestead.
Rebecca was 71 when she was hanged in 1692, accused of witchcraft. She had been dragged from her home, which was a shocking prospect as she was deemed to be a virtuous and pious woman. She was also considered, by modern standards, borderline senile.
Standing on the edge of her property over three hundred years after her death shook me. It was a strange moment, humbling and saddening all at once.
The youthful part of me that grew up on a healthy diet of scary stories and tales of evil men and witchy women did not prepare me for the stark reality that I was now facing through trees and shadows.
My walk was along a journey that was far more terrifying for that elderly woman of the church than any sort of accidental turn I could have taken. The bite of late October air seemed without its usual tenacity to me as I recounted the history and walked solemnly toward my motel.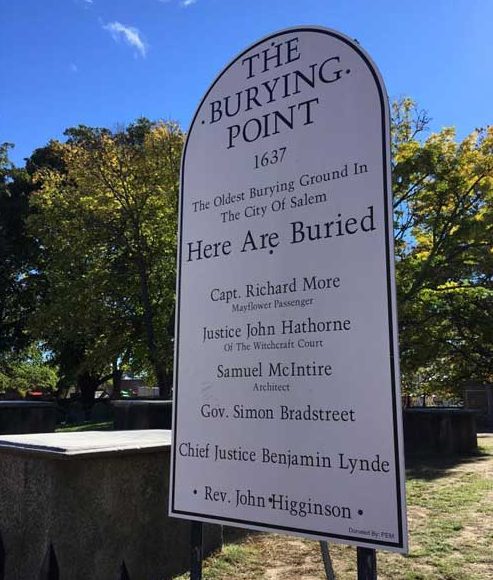 Salem Witch Trials
Salem, Massachusetts has a past that is unique in American history. In early 1692, a group of young girls accused several local women in Salem of witchcraft. Soon, those accusations grew into a wave of hysteria that spread through the small colony.
This led to a series of hearings and prosecutions as more than 200 people were accused of practicing witchcraft.
Nineteen were found guilty and hanged; while another was pressed to death. Five others died while they were in jail.
It was the deadliest witch hunt in US history.
A Visit to Salem
I arrived in Salem just as the sun disappeared, trading shifts with a cloud-covered moon.
During my time in Salem, I learned several lessons, the first being that Uber is a viable option when the days are short and the walks are long. But the lessons that left the most indelible marks on my memory were those tied to the town and its roots.
Salem was alive with excited chatter, and certainly a substantially larger amount of people than usual, just a week before Halloween. (The town has a month-long celebration of Halloween.)
I spent my days there sipping too many coffees to count, while watching tourists and guides shuffle through the streets. I don't enjoy group activities, preferring to sidle into situations where new information is presented and then drift back to my solitary experience unnoticed.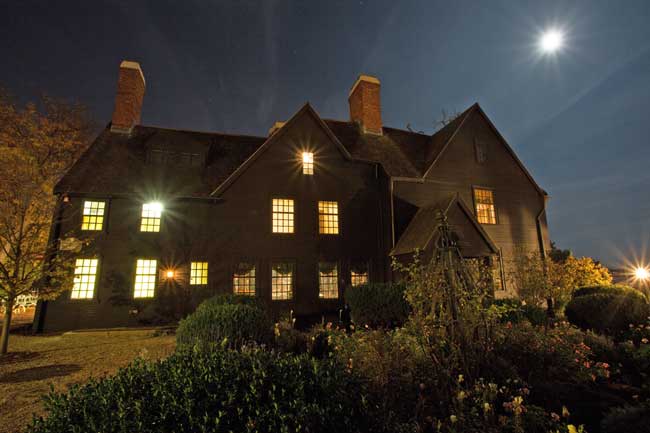 What I Have Learned
I learned a great deal, on top of the research that I had done on my own. I got a better idea of how the tiny town had evolved over the years, growing in an entirely different direction than the puritan foundations could have predicted.
I learned about America's first millionaire and his drunken elephant (it's a story worth looking up). I learned about trade routes and famous authors, such as Nathaniel Hawthorne. (You can visit the House of Seven Gables in Salem, the setting for Hawthorne's book of the same name.)
I learned that being removed from the deaths of 20 innocent people by 300 plus years didn't actually diminish the profundity of the tragedy.
Salem at its core is a very American city, at least from my understanding as someone not from the United States. It's a gem of a town, filled with wonderful people who celebrate the very things that once dragged this city to its knees.
The History Of Salem
I met some amazing folks, from local historians and museum caretakers to a new generation of witches and spiritualists. Salem is a town that treads the line of understanding the full scope of its history, in all of its darkness, and embracing the quirkiness that grew from it.
Salem, Massachusetts saw what happens when powerful people wanted more than their fair share (arguably, many of the accused were in odd neighbourly disputes about land), and then let hysteria take over the town.
The town witnessed what can happen when people are quick to create a category of 'other', then label it wrong and evil.
Yes, the Witch City is very American. It experienced the fullness of self-imposed terror, leading to heinous acts, and then it grew.
Today, it is inclusive, embracing strangers from the most curious walks of life, and that 'other' category is no longer something feared, but something to be shared.
My journey through this peculiar seaside town showed me a new definition of the American Dream, so often associated with bustling cities like New York City or even Boston, just across the channel.
The new American Dream to me looks like picking up the broken pieces of history and rebuilding them into a hopeful present and future. Salem is a shining example of what it means to learn from history so that you never repeat it.
That is the America that others so often wish to idealize.
And my time spent in a town known as the Witch City gave me hope that the old dream never died.
If You Travel to Salem
Destination Salem
Salem.org
Haunted Happenings
https://www.hauntedhappenings.org/
Author bio: Taylor is a curious mix of stay-at-home, and work-at-home Mom from Vancouver, Canada, who also has a fondness for solo adventures. She goes on adventures so she has more bedtime stories to tell her young daughter. She has been published on sites such as Scary Mommy, and Motherly, and has a collection of poetry available. You can find more of her work at https://dont-do-normal.com