If you had to describe Todos Santos in one word, it would probably be – peaceful. This small coastal town in Baja California Sur has long been popular with artists, sun-worshippers, surfers and travelers.
Todos Santos itself has become a synonym for a laid-back style of life, which is not hard to imagine considering its friendly locals, tasty food and stunning beaches.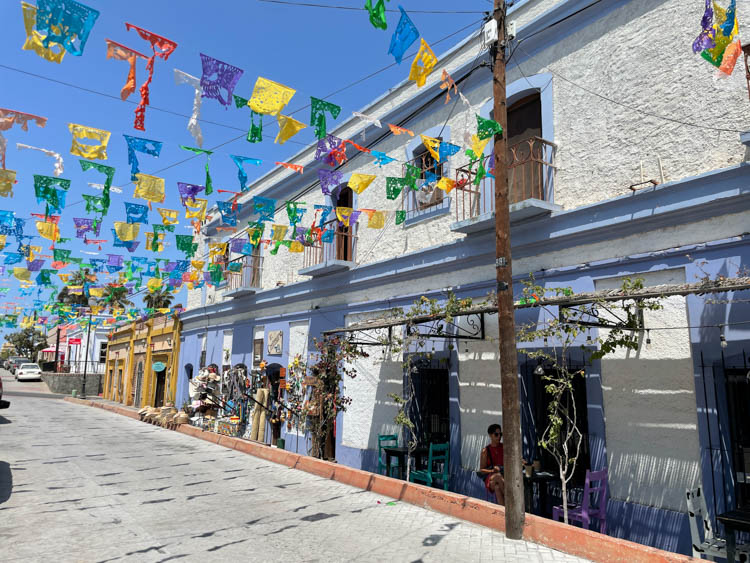 Where is Todos Santos?
Todos Santos is a small town in the southern part of Mexico's Baja Peninsula. It is surrounded by the Pacific Ocean and the Sierra de la Laguna Mountains.
The town was established in the 18th century and became a major sugar cane planting area. During the past few decades, Todos Santos has become popular with artists who opened galleries here.
Boutique hotels, restaurants and more shops soon followed, and the small town grew as one of the most interesting tourist spots in Baja California Sur.
Best Tips & Tools to Plan Your Trip
Pueblo Magico
Did you know that the Mexican government designated Todos Santos as a Pueblo Magico? The magical town got this acknowledgment in 2006 due to its natural beauty and cultural and historical relevance.
The best way to reach Todos Santos is by plane. You can fly to Los Cabos Airport, which is a 1.5-hour drive away. We recommend renting a car to explore the area because there is not much public transport or taxis. But, if you do, you may need some pesos or US dollars for the toll road.
Todos Santos has several beautiful beachfront hotels with pools and stunning views. Some of them are Hotel San Cristobal, the Hotelito and Vila Bugambilias, Los Colibris Casitas and Hotel California.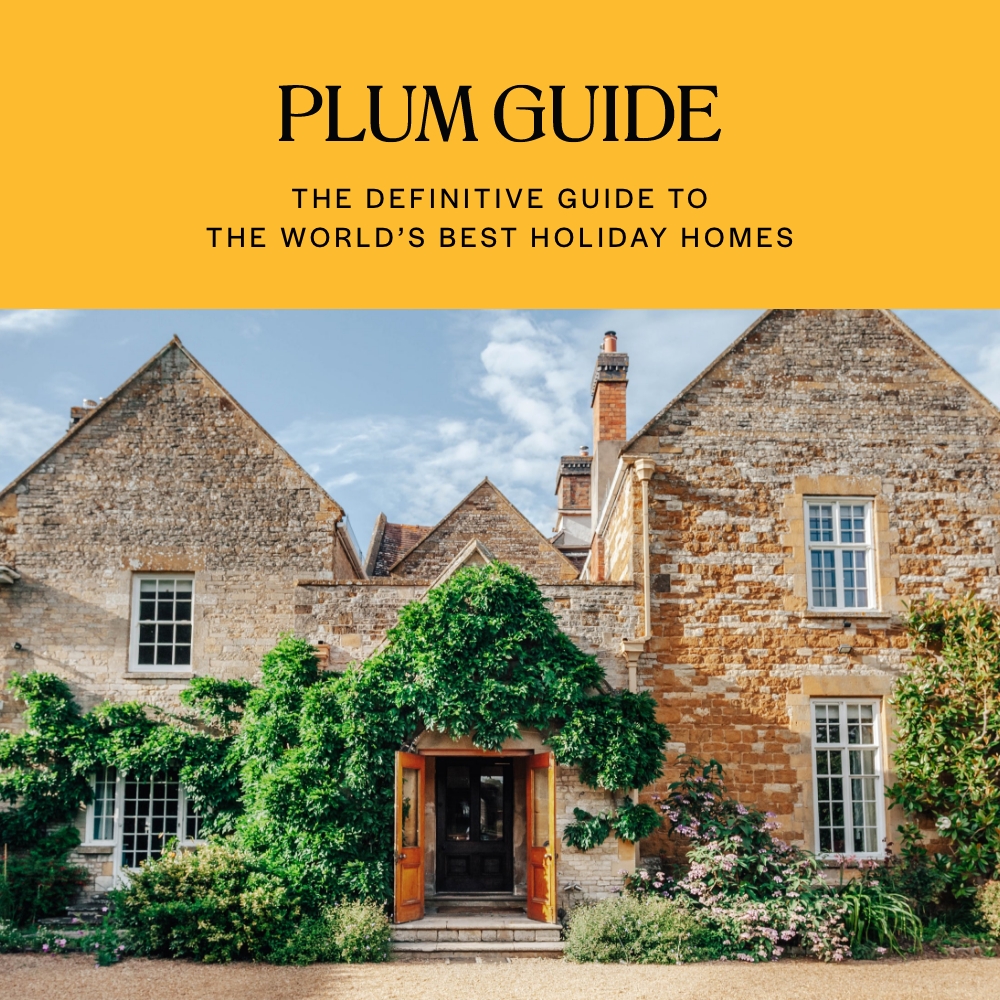 Rumor has it that the Eagles' lead singer Don Henley found his inspiration to write Hotel California right here, although the singer dismissed it. Whether that was true or not, one cannot deny Todos Santos is a lovely place.
You can stroll the cobblestone streets in Todos Santos' downtown and explore many souvenir shops with jewelry and locally made clothes.
There are many beaches for watersports activities like surfing and snorkeling, as well as adventure tours such as horseback riding, ATV tours and sport fishing.
After exploring all options in Todos Santos, go on a day trip to neighboring cities, La Paz, Cabo San Lucas and San Jose del Cabo. That way you can get to know the whole region properly.
But, first, here are the top things you can do in Todos Santos.
1. Explore the Sea of Cortez
The Sea of Cortez offers a wealth of adventure opportunities.
If you're a kayaker, head to Balandra Bay. You can go kayaking in the mangroves or try coastal kayaking along the coastline.
This area is known as the world's aquarium, thanks to hundreds of fish species and amazing marine life. Here you can also see dolphins and sea lions. In fact, you can go snorkeling with sea lions. Their playfor antics make for a memorable trip.
Swimming with Whale Sharks, the largest fish on the planet, is another fantastic experience recommended by every Todos Santos travel guide. Read our story about the whale shark experience here. The whale shark season runs between October and April.
You can swim and snorkel with whale sharks in the shallow waters of the Sea of Cortez, but only with a licensed tour operator and in controlled conditions. To protect the animals, snorkeling is allowed only for 30 minutes.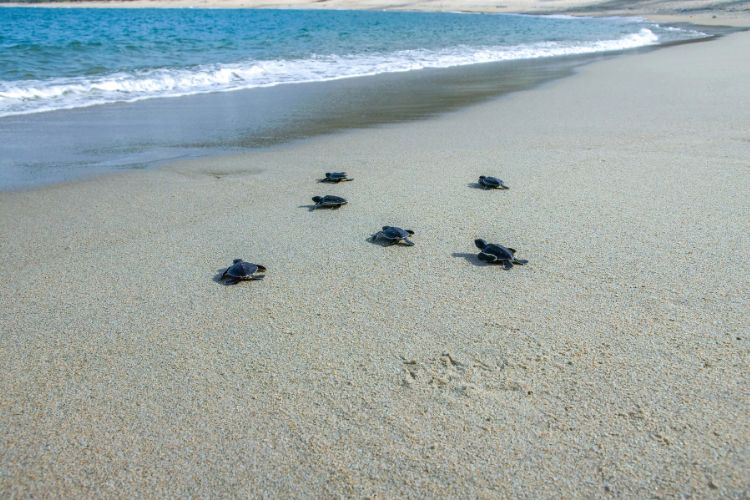 2. Release Newborn Sea Turtles
Non-profit organizations in Todos Santos help protect endangered species of sea turtles, such as the Pacific Leatherbacks, Black Turtles and the Ridleys.
They collect the eggs of sea turtles from the Tortugueros Las Playitas in the town of Todos Santos and Cerritos Beach at El Pescadero. They then keep them safe from predators in the incubation greenhouse. Once the eggs hatch, the volunteers release the baby sea turtles into the ocean.
The best period of the year for sea turtle releases is from December to the early spring. Participating is free of charge, so you can easily join and help population recovery.
3. Hike the Hills Above Punta Lobos
When you need a break from the beach, you can go hiking on nearby hills. The Sugar Port Trail is the most popular trail, which has excellent spots for whale watching and wonderful Pacific Ocean views.
It is also good for mountain biking and running. The trail starts near Punta Lobos beach and is about 4 miles round trip.
You can choose between many trails and even end your hiking tour at Las Palmas, a charming and practically isolated sandy beach. Don't forget to bring hiking boots and a hat, as well as some water and sun protection.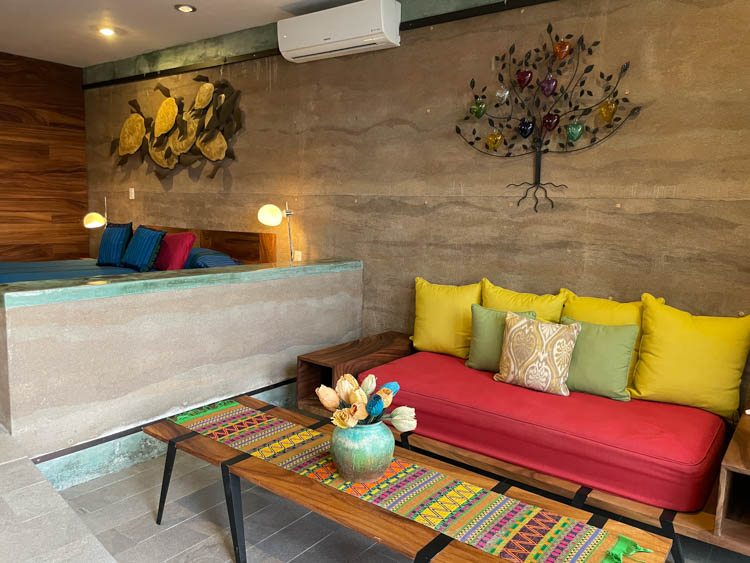 4. Stay at Los Colibris Casitas
If you are looking for fine accommodations in Todos Santos, consider staying at Los Colibris Casitas. This lovely boutique hotel is located in a scenic spot overlooking the ocean.
Hosts Sergio and Bryan Jauregui make every guest feel welcome. They've created a unique property that seems custom-made for nature lovers. Their outdoor adventure company offers guests the chance to get out and explore the Sea of Cortez and the surrounding area. Be sure to ask them about available activities.
Each large suite at Los Colibris Casitas has stunning views of the Pacific Ocean and Sierra de la Laguna mountains. You can enjoy a pool and hot tub or sign up for a cooking class. You can learn how to make a perfect margarita, fish tacos and other delicious Mexican dishes.
The small, but wonderful restaurant serves delicious breakfasts on the patio. In addition, you can also book a private dinner at sunset on the terrace, with culinary specialties and a glass of local wine. The chef's talent is obvious in your first bites.
Los Colibris Casitas is just a 5-minute drive from the shops, restaurants and galleries of Todos Santos.
5. Enjoy the Local Food
One of the best ways to experience Todos Santos and the surrounding region is through its excellent, fresh cuisine.
Of course, the most popular local dish is tacos of many varieties. You can't visit Mexico without planning a full day around eating tacos.
You can try Tacos de Pescado with fried or grilled fish, vegetables and toppings. Or Tacos de Camarones, filled with shrimps, tomatoes and onions. Chile Relleno is another favorite local dish, with chili peppers, cheese and eggs.
Don't miss dining at DŪM, an innovative restaurant that has a dreamy location under an oasis of coconut trees. DŪM offers a delightful collection of cocktails. The Mediterranean food prepared under the tutelage of the talented Chef Aurelien Legeay, a Maitres Cuisinier of France, is an enjoyable experience. We recommend ordering the 3 or 5-course tasting menu, which changes to highlight seasonal favorites.
Other popular restaurants include Los Adobes, with tables under the trees, and Miguel's, where you can eat traditional Mexican food and drink margaritas and mezcal. Carnitas Barajas is a popular food stand, and Hierbabuena is a well-known vegetarian restaurant.
If you long for magnificent ocean views, you can visit Benno restaurant in San Cristobal's hotel. Or follow a dirt road north from town to the Green Room, a beach bar and restaurant famous for the incredible sunsets.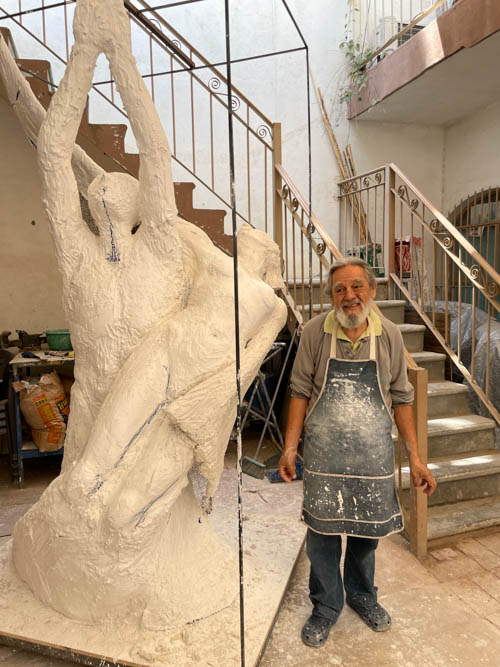 6. Explore the Charming Art Galleries
Todos Santos is known for its artists. It has become a small artists' colony over the years and has many small galleries that showcase lovely pieces of art by Mexican and international artists.
Stop in at the gallery of popular sculptor Benito Ortega Vargas. He works in large pieces, but also creates some beautiful silver jewelry.
Galeria de Todos Santos is one of the oldest galleries in the town of Todos Santos, with paintings of famous Mexican painters. You can admire the beautiful oil and acrylic paintings in Galeria Arturo and exhibits of contemporary graphic art in La Sonrisa de la Muerte gallery.
Galeria Mangos has interesting wooden and pottery items, textiles, creative figurines and hand-painted cow skulls. At Galeria Santa Fe, you'll find fine folk art and crafts.
Todos Santos has many galleries operated by local artists. Some of them are Galeria Logan and Galeria Wall, where you can find the art of professional artists Jill Logan and Catherine Wall.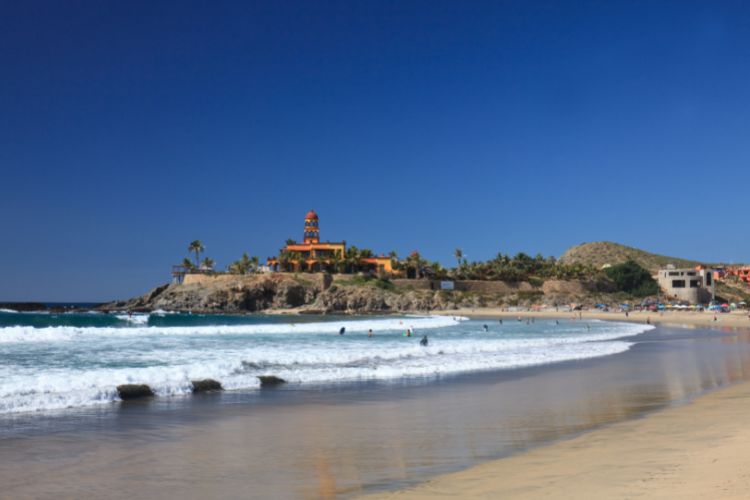 7. Go Whale Watching
The opportunity to see humpback and gray whales is one of the great joys of visiting Todos Santos. Each year, from October through March, you can see those fantastic creatures in the warm waters of the Sea of Cortez.
The whales migrate here from Alaska to breed and give birth in the winter. Most of them grow to about 12 meters in length and weights more than 20 tons.
The best way to experience whale watching is to book a whale watching tour by local guides. During the ride, you can also see many dolphins, sea lions, and sea turtles enjoying the waters of this amazing place.
Book This Trip
Start planning your Mexico escape to Todos Santos today. Get prepared with knowledge on how to get around, hotel and VRBO accommodations, local restaurant reviews and more through TripAdvisor and Travelocity.
Find the best flight deals, car rental options and vacation packages through CheapOair.
Read More: Up Close with the Gray Whales in Magdelena Bay