It's 10 am and I'm on a small blue boat skimming across the Sea of Cortez just off the coast of La Paz, Baja California Sur in Mexico.
The water is clear and calm and there's not a cloud in the sky. Our captain with Tuna Tuna Tours heads the boat to San Rafaelito, an islet that is home to a small sea lion colony.
During much of the year, you can snorkel with sea lions near La Paz. Snorkeling or diving with these large animals is carefully managed, and you'll need to go with an authorized outfitter. The experience is fun and rewarding since the sea lions seem to enjoy observing you just as much as you like seeing them.
But it's the mating season right now (June), so we observe the sea lions from the boat a careful distance away. Some frolic in the water, while others lounge in the sun.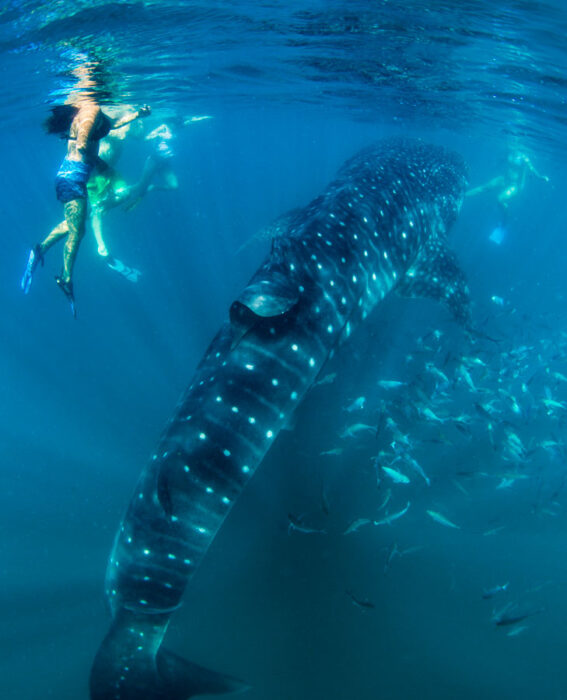 French marine biologist Jacques Cousteau once called the Sea of Cortez the "aquarium of the world" – and it's true. This unique ecosystem is home to many whales and more than 900 species of fish. In the past, I've come here to swim with whale sharks and have seen mama and baby gray whales in Magdalena Bay.
I hope to see more of that sea life when we pull up at Balandra Beach, one of the best beaches in Mexico. Balandra is a beautiful bay that is composed of several beaches. The area's white sand and aquamarine water make it a popular destination.
Visitor numbers to Balandra are carefully managed (more info here), so you'll need to plan ahead to visit. I recommend going with an outfitter who can take you there by boat.
On the beach, my friends and I don our snorkel gear and head into the warm water. The surf is gentle, and we spend an hour in the sea. Then we relax on the beach with a picnic lunch of ceviche, guacamole and chips, fresh fruit and local beer. It's the perfect way to spend the day.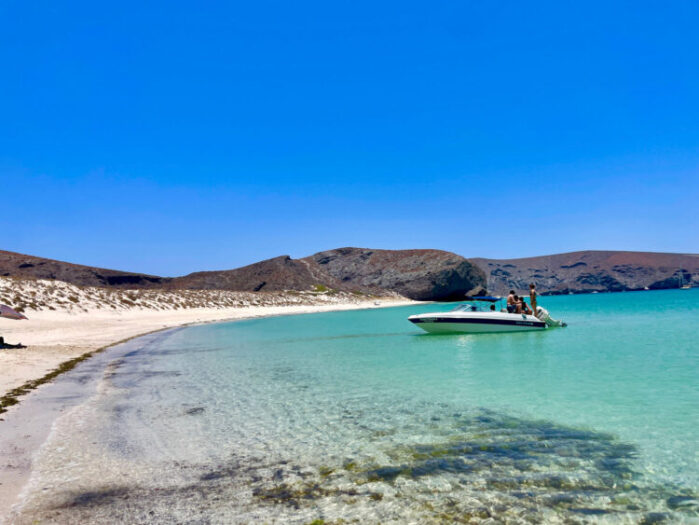 A Visit to La Paz, Baja California Sur
The charming city of La Paz is the perfect base to explore the Sea of Cortez. Home to 250,000 people, La Paz is located right on the Sea of Cortez in Baja California Sur, Mexico, about two-hours north of Cabo San Lucas.
Every destination has its own vibe, and the vibe in La Paz is welcoming and tranquil. This isn't a destination for partiers. There are no big skyscrapers, no big chain hotels and no huge nightclubs. Instead, La Paz is an authentic Mexican town with a quiet, laid-back charm. It's a favorite destination for Mexicans and travelers who come to enjoy the region's innovative cuisine, lovely beaches, warm seas and enviable location on the Sea of Cortez.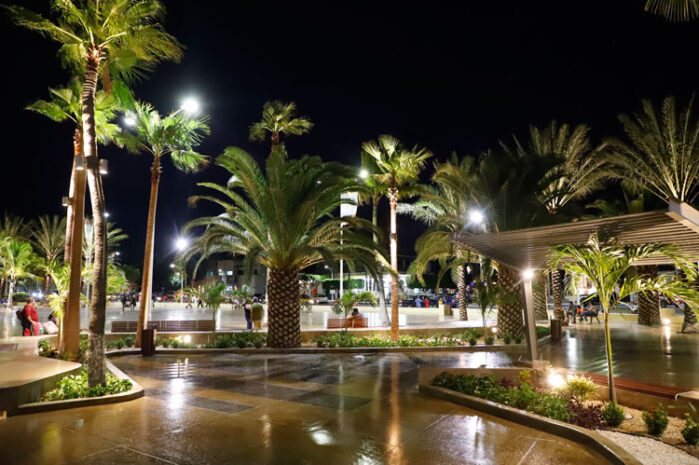 Baja Club in La Paz
My base for the week is the Baja Club, a colonial-meets-contemporary hotel located in the historic center of La Paz. What began as an 1910 mission-style villa now includes a five-story addition with a spa and rooftop bar.
With large comfortable rooms, and daily breakfast served in a lovely outdoor garden, it's an enjoyable stay. In the evening, my friends and enjoy getting drinks at their rooftop bar, overlooking the sea as the sun goes down.
Baja Club overlooks the town's popular Malecón (coastal boardwalk) and the bay. I take morning walks along the Malecón, but the boardwalk is even more popular after the sun goes down, when local families and friends come out to enjoy the cool night air.
The Malecón is about 13 miles long, with 13 different sculptures that tell the story of the region. I pass sculptures of whales, scuba divers and more. The most iconic sculpture is of a large pearl, which reflects the history of the region.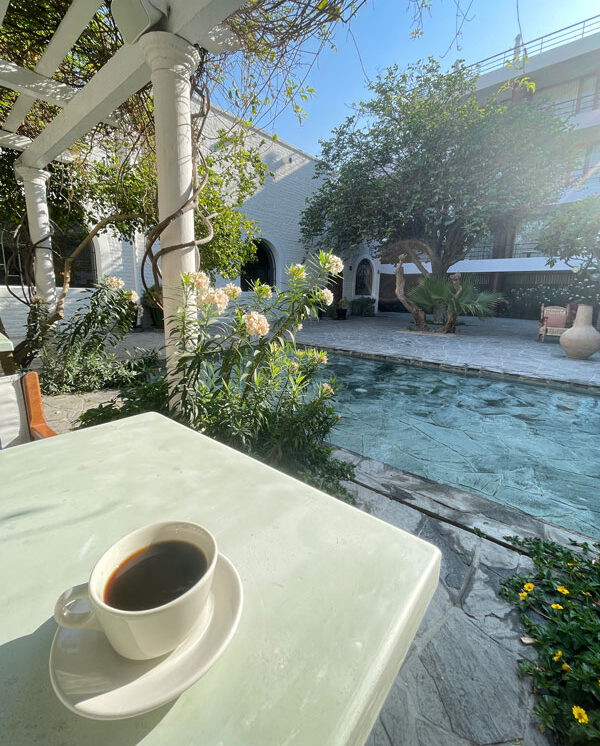 La Paz History – A Past in Pearls
The La Paz region was once rich in pearls. Expeditions by Hernán Cortés in the 1530s came back with stories of many pearls worn by the indigenous people. That discovery led to centuries of pearl fishing in the region, and by the late 20th century, La Paz had become a chief producer in the world pearl fishing industry.
By WWII, however, the pearl oysters had all but disappeared. Today, La Paz is known for other reasons – its thriving city, tourism and the Sea of Cortez, as well as its exciting culinary scene.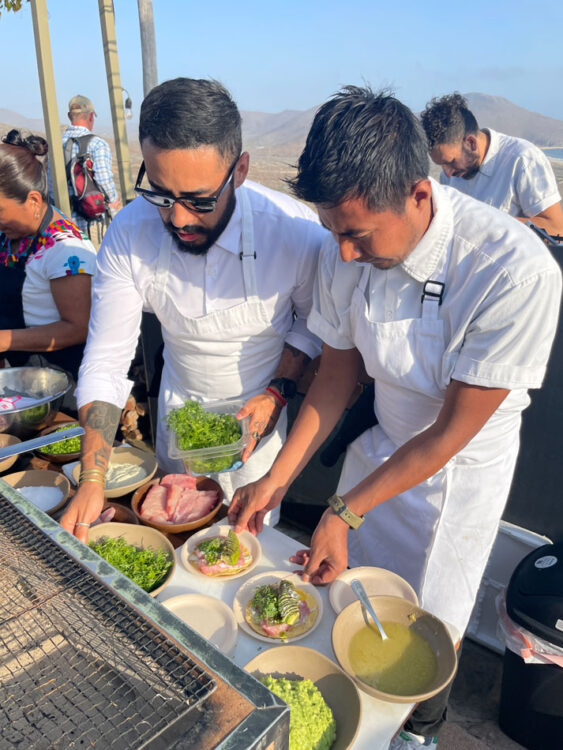 Todos Santos & Pescadero Culinary Experience
There are some destinations that draw me just for the food – and La Paz is one of them. Each time I have visited the city, I have been impressed by the food, from small taco stands to local establishments and top-rated restaurants. The local cuisine makes good use of its resources – seafood fresh from the sea, fresh produce from organic farms and many talented local chefs.
The Todos Santos & Pescadero Culinary Experience is a new culinary extravaganza that puts all of that on display. The first three-day festival is held in June near the small town of Todos Santos and highlights local culinary talent.
I've been to many food festivals, but find the cuisine at this one a notch above. The setting is superb – outdoors overlooking the sea at El Mirador Restaurant – and each chef brings out some of their best. We sample grilled oysters and clams on the half shell, unique taco creations, carefully crafted pastries and local wines, cocktails and craft beer. A second annual Flavors of Todos Santos and Pescadero is planned for summer 2023.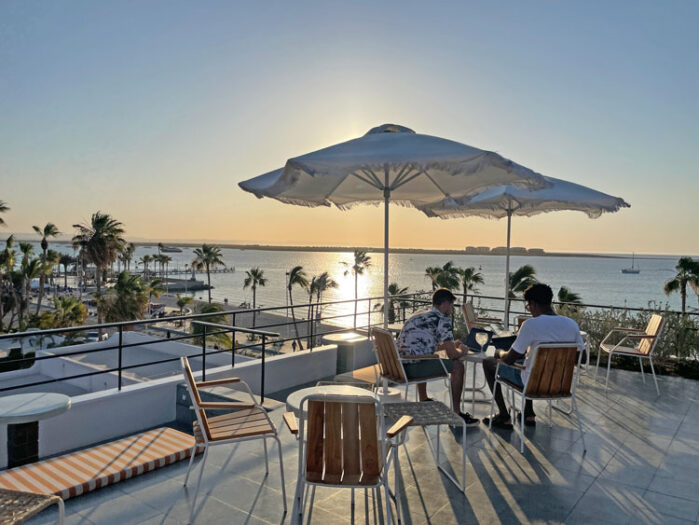 Dining in La Paz
Dining in La Paz is a pleasure. Outdoor patio dining is common, due to the comfortable weather, and often includes a view of the sea. Since I'm from a land-locked state, I appreciate the wealth of seafood options in La Paz, from casual eateries to high-end.
Fish Taco Tour
One afternoon, our friend Ivan, who lives in La Paz, gives us a grand fish taco tour for lunch. Fish tacos here are at a whole other level. The fish is very fresh, perfectly battered and fried and served on corn tortillas. The best part is the condiments bar at each stand which has salsas, lettuce, cabbage, tomatoes, onions and more. I especially like all the flavored Mexican cremas to choose from.
Our tour takes us to Hermanos Gonzales, Tacos El Estadio and Taco Fish. Each one delivers their own take on the classic favorite, and by the end of our taco tour I'm full, but happy. Other excellent fish taco locations in La Paz include Mr. Fish, Albatroz and Claros Jr.
Another evening, we stop for a late-night snack at a local food stand to try the local version of the hot dog. But this is no ordinary hot dog, mind you. It's a meal all on its own.
A grilled hot dog is split in half, wrapped in bacon and melted American cheese and placed in a bun (the bun has a little sweetness to it). Then, it's topped with shredded beef, a mayonnaise drizzle, pico del gallo, chopped jalapeno and sliced avocado. It's such a hefty dish that I have to sit down to eat it. One bite, though, and I understand why it's such a popular street food.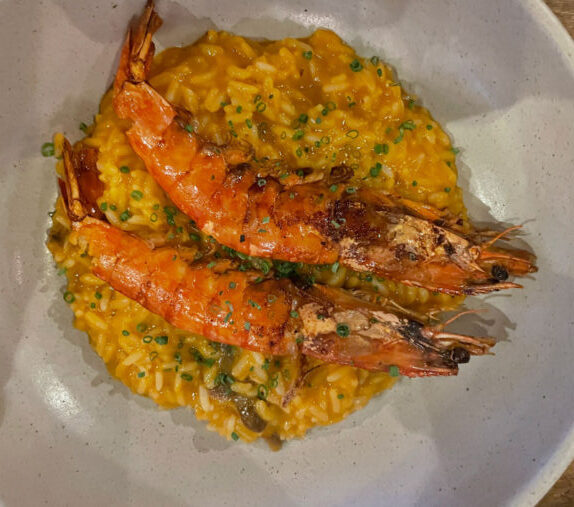 Dinner at NEMI
La Paz has many top dining establishments to choose from. My friends and I spend an evening at NEMI, an intimate restaurant led by the very talented Chef Alejandro Villagomez. We have a tasting menu of six dishes paired with excellent local wines. The innovative dishes are fresh and tasty, with beautiful presentation. The thoughtful service leaves us lacking for nothing, and the dinner is a memorable experience.
La Miseable Mezcaleria
Satisfied and happy, we head into the warm evening air for a walk through town. We end up at La Miseable Mezcaleria, a unique bar with more than 60 types of mezcal. I've been here before, so I'm happy to see that the establishment's resident cat is still greeting customers. We grab a table on the delightful outdoor patio and order a flight of mezcal.
We chat with others at nearby tables who seem as happy to be here as we are. It seems the perfect way to end a vacation here in La Paz, nestled against the Sea of Cortez.
How to Get to La Paz, Baja California Sur
La Paz is located approximately 2.5-hours north of Cabo San Lucas. You can fly directly to La Paz (LAP) from Phoenix (PHX) or Dallas (DFW) on American Airlines.
Many travelers fly into Cabo San Lucas and either take a bus or shuttle to La Paz or rent a car.
Shuttles from Cabo San Lucas to La Paz
Ecobaja Tours offers shuttle service from La Paz to Cabo at 8 am, 9 am and 10 am, and from Cabo San Lucas to La Paz at 2:30 pm and 3:30 pm. On weekends, they also have an additional shuttle at 4:30 pm.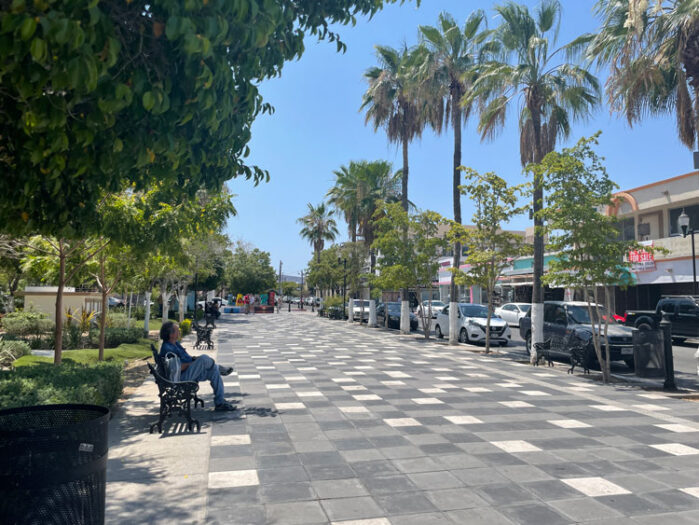 Driving from Cabo San Lucas to La Paz
You can also rent a car and drive to La Paz on your own. There are two ways to get to La Paz. The first is to drive HWY 1. This is an older road that takes about 3 hours and there are no tolls. The other option is to drive HWY 19, which is a new and well-maintained highway. The road does have several tolls, depending on where you exit: the Tourist Corridor ($42 MXN), San Lucas ($78 MXN) and HWY 19 ($103 MXN). You should have cash on hand and can pay in either Mexican or American dollars.
When to Visit La Paz
It only rains about 10 days a year here, so anytime is a good time to visit La Paz. The hottest month is August, with an average high of 97°F and low of 77°F. December through February are the coolest months, with an average daily high of around 79°F. Costs are a bit lower from December to February.
For more information, see goLaPaz.com