Take it from us, the "been there, done that" adage really doesn't apply to Mexico. It's one of those holiday destinations that get under your skin – a single visit just doesn't cut it.
If you've holidayed in Mexico in the past but are keen to rekindle old memories, let us tempt you with these four must-visit places to rediscover.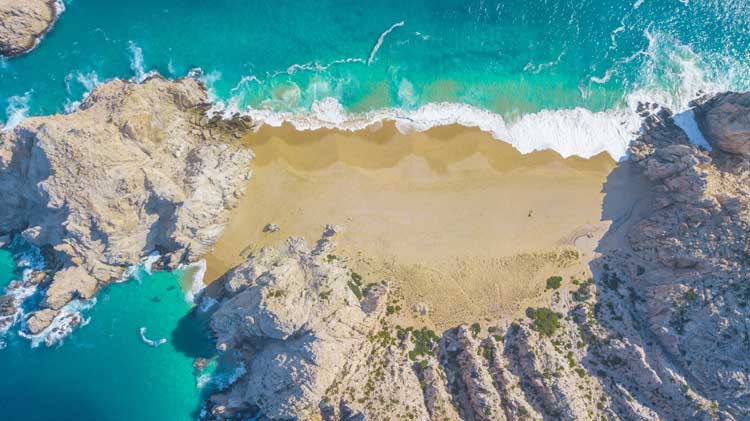 Visit Los Cabos
Tucked away at the southern tip of Baja California, Los Cabos is the collective name given to two of Mexico's most prestigious resorts, Cabo San Lucas and San Jose del Cabo.
Once a sleepy fishing village, Cabo San Lucas now hosts much larger vessels as the primary cruise ship terminal for the area. Despite its relatively late development as a tourist hub, the natural landscape is beautiful. This is where the desert meets the sea.
UNESCO recognises the rugged terrain of the Sierra de la Laguna. Hikers who reach its highest point are rewarded with extraordinary views out over the ocean. The sea too is a major draw. On land, the rock pinnacles of Lover's Beach and the dramatic wave-cut arch at Land's End are a reminder of the force of nature.
Out to sea, humpback whales and whale sharks entertain visitors; snorkelling and diving are popular pastimes here. Sportfishing for marlin and tuna is another reason to make the trip.
Vacation in Riviera Maya, Mexico
On the Riviera Maya, the crystal-clear waters of the Caribbean Sea gently lap white sand as soft as sugar. Palm trees sway gently in the breeze. If you thought paradise couldn't get any better than this, you'd be mistaken. This resort area offers so much more.
The grey stone of Mayan temples, ball courts and observatories are littered across the Yucatan peninsula, still half-hidden in the jungle which once concealed them completely.
Chichen Itza, Tulum, Coba: their names are well known, but that doesn't make them any less breathtaking when you first clap eyes on them.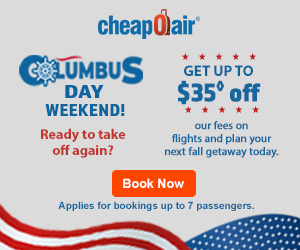 Beneath them, the limestone rock is riddled with flooded underground caverns known as cenotes. Rappel into a dazzling subterranean world and cool off in these hidden pools.
Add to the mix thrilling theme parks like Xcaret and Xplor, not to mention a string of world-class hotels and it's easy to see why this is one of Mexico's most popular tourist destinations.
Visit Nuevo Vallarta
If there's one thing that Mexico does well, it's planned resorts – you've only got to look at Cancun for proof. Nuevo Vallarta is no exception. Located just north of Puerto Vallarta on the country's Pacific coast, they share the picturesque Bahia de Banderas.
Nuevo Vallarta boasts a marina and several golf courses, not to mention the obligatory broad swath of sand that visitors love so much. Deluxe resorts line a five-mile stretch of beach; it's hard to drag yourself away.
But if you do, visit the Marieta Islands just beyond the bay. Their reputation as an important centre for wildlife is justified. Tourism has helped protect the environment and as a result, over 40 species of plants and wildlife thrive here.
Dolphins, manta rays, sea turtles and tropical fish are joined in the winter months by migratory humpback whales.
Vacation in Acapulco, Mexico
The Four Tops famously sang "you'll be going loco down in Acapulco; the magic down there is so strong".
The lyrics are as true today as they were when the song made the charts over three decades ago. Acapulco's longevity as a resort is a reminder of just how remarkable a place it is, though these days it caters more to a domestic clientele.
Yet it was the international jet set of the 1950s and 1960s that set-in motion the area's unstoppable development as a tourism mecca. The high rises that line this stretch of the Pacific coast house the hotels, clubs, cocktail bars and restaurants that breathe life into the place particularly after dark.
But none of that would have happened if it wasn't for the incredible beaches and towering cliffs. The latter give rise to perhaps what's Acapulco's most famous attraction.
In a tradition dating back to the 1930s, La Quebrada's cliff divers plunge 40 metres into an inlet just 7 metres wide and 4 metres deep – timing is crucial if they are to avoid injury. It's a spectacle that you really must see in real life.
Book This Trip
Ready to explore these must-see spots in Mexico? Start planning your vacation with insider tips on the best beaches, hotel and VRBO accommodations, local restaurant reviews and more through TripAdvisor and Travelocity.
For the best flight promotions and car rental options, check out CheapOair.
Get the ultimate gear, swimsuits and stylish travel clothes for your vacation at the best price available from Sierra Trading Post.
Author Bio: Kaloyan Valentino Danchev is the founder and president of a luxury travel firm, Fidelis Marketing Group. It is a business group that sells tourist facilities of the highest quality and tours to the best attractions of the locations in which we have a presence.