When you think of luxury beach vacations, Cancun is one of the first places that comes to mind. This top Mexican destination is known for its crystal-clear water and long white sand beaches. Sensira Resort & Spa, an all-inclusive resort in Cancun, has made it a fantastic destination for families.
Planning a last-minute trip to Mexico?
Top Experiences and Tours in Mexico:
Where to stay in Mexico:
Sensira Resort & Spa for Families
Families are top of mind for the resort's management. With kids club access included in the all-inclusive package, they have made sure that the kids have their own activities and the adults can get away (but still be nearby if needed).
They have even gone so far as to design adult-only spaces with a view of family areas so you can keep an eye on your kids while also enjoying time with the adults.
Parents can take advantage of the resort's children's services, so they can enjoy some time away from the kids. The minimum age for the kids' clubs is 18 months. In the kids' clubs, the children can make crafts and snacks and are cared for by the trained staff.
Some of the amenities available for kids include a zip line, movie theater, a kid's pool park, foam pits and climbing walls, games, kids clubs and more.
Night Life for the Adults
Sometimes the adults need to get away from the kids. The resort created a club for young adults (or young at heart). You can dance into the early hours of the morning with a DJ and others looking to enjoy their vacation at S-Club or have a drink with friends at The Knight's Pub which is designed like an English pub.
All-Inclusive Packages and Amenities
When you stay at Sensira Resort & Spa, you'll have access to a variety of all-inclusive packages and amenities. The resort offers luxurious accommodations, including private beachfront villas and exclusive lounges.
Guests also have access to a variety of activities and amenities, including a semi-private beach, multiple swimming pools, a 24/7 fitness center, and more. There are also yoga classes, a well-equipped spa, and an adults-only pool.
In addition, the resort offers access to an array of dining options, including a variety of international cuisines, as well as a selection of bars and lounges. They even have their own version of a coffee house where you can get a cappuccino in the morning.
Spa Choices
The spa at Sensira Resort & Spa offers a variety of spa treatments. Guests can choose massages, facials, manicures and pedicures, and more. The spa also offers prenatal massage and children's spa services (with parental supervision).
Also, if you are having your wedding at Sensira Resort & Spa, the resort has special spa packages just for you.
Enjoy complimentary hydrotherapy with your massage and a cup of tea after. The massage therapists are trained in a variety of massages, including hot stone massages.
Best Tips & Tools to Plan Your Trip
Options for Remote Workers
Sensira Resort & Spa doesn't just cater to families. They have considered those who need to get work done even in paradise. They have created Remo Workspace pods which can be reserved for a fee. They are in a quiet area where it is easy to focus. Each pod is well equipped with snacks and office equipment, everything one would need to be productive at work.
The resort offers access to the internet, a business center, and a variety of meeting and conference rooms. Plus, the resort's spa services offer a great way to relax after a long day of work. With all these amenities and activities, Sensira Resort & Spa is the perfect place for remote workers to stay productive and relaxed.
Conventions and Large Gatherings
The resort has the capability to host conventions and larger groups. There are ample conference spaces available. Large companies are able to host their retreats and have all the amenities for a productive conference.
Sensira Resort & Spa offers wedding packages where you can plan your ultimate special day. With access to their catering services, dancing venue, and Caribbean views, you'll have the tools to make your special day a beautiful experience.
Dining at Sensira Resort & Spa
A variety of dining options await the resort's guests, including a selection of international cuisines. Guests can choose from a variety of restaurants, including an Italian bistro, a traditional Mexican food restaurant, or the resort's premier fine dining restaurant. In addition, the resort offers a selection of bars and lounges, so you can enjoy a night out with friends or family.
At Galerie Des Sens (a restaurant for adults only), the head chef will take you on a culinary adventure with each expertly crafted course. Enjoy a tailored beverage pairing for each dish as you enjoy a spectacular gastronomic experience.
Explore the flavors of Mexico at La Finca De Ana. Enjoy mixed drinks featuring Tequila or Mezcal and local flavors such as chili and tamarind. Then enjoy multiple courses inspired by traditional Yucatan cuisine.
Or maybe you are in the mood for Italian. Enjoy a pizza from La Tentazione in the ambiance of an Italian bistro.
If you are looking for dining on more of your own time, try out La Pergola, the resort's buffet-style restaurant. Each section offers a different type of cuisine. La Pergola has lots of fresh fruit and vegetables for those who want healthier options or have dietary considerations.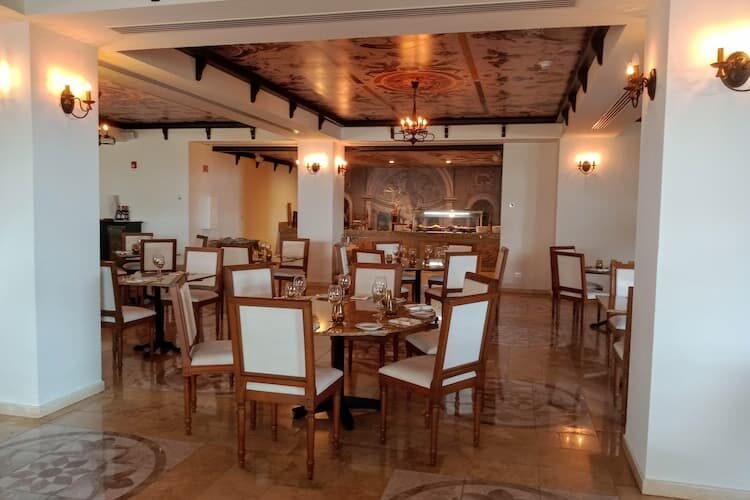 Shopping and Local Attractions Near Sensira Resort & Spa
For those looking to explore the area, there are plenty of shopping and local attractions a taxi ride from Sensira Resort & Spa. There is also the resort's shop which has a selection of offerings as well as essentials like sunscreen and pharmacy products. The resort is located near the heart of Cancun, so guests can easily explore the city's vibrant nightlife and culture.
Plus, it is close to a variety of attractions, such as Mayan ruins and the El Rey Archaeological Zone. Spend the day exploring the city or seeing ancient ruins and then come back to an artfully crafted dinner at the resort's many dining options.
Exploring the Beautiful Beaches of Cancun and Surrounding Sites
Cancun is known for its stunning beaches and waters full of stunning sea life. At Sensira Resort & Spa, guests can enjoy access to the beach and a variety of water activities. The resort is near marinas where you can take an excursion and explore the spectacular ocean life in Cancun.
Sensira Resort & Spa is a great option for families that want to have activities for the kids and group activities as a family. Whether you are looking to get away, a business looking to book a retreat, or simply a relaxation and beach-focused traveler, Sensira Resort & Spa has a range of options that could fit your needs.
Inspire your next adventure with our articles below:
Author Bio: Sandy Page is a lifelong adventurer. In her free time, she reads and consumes copious amounts of hot beverages.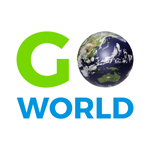 Latest posts by Go World Travel Magazine
(see all)