Cancun, and the rest of the Riviera Maya, is a perfect destination to travel with family or friends, but also to go by yourself. If you want to enjoy vibrant nightlife or have time to relax on peaceful beaches, then a trip to Cancun solo is a great travel option.
Here are some tips to help you enjoy the Mexican Caribbean while traveling solo.
Plan a Solo Trip to Cancun
Cancun is an accessible destination and not as big of a city as many people imagine. However, if this is your first time visiting this popular international destination, it is recommended to do some research to see all the best attractions.
Check out all the sights you want to visit and then plan your transportation to them, starting from the airport. The main things to look up are where you want to eat, historical sights, seasonal weather and the best routes to get around.
For transportation, there are many Cancun airport transfer options you will find upon arrival, and the one you choose will depend on your budget and travel style.
To get the best option for your accommodation, find a place to stay that is close to the locations you are interested in visiting. The hotel zone is a helpful option for finding a great hotel or resort since the are plenty of options to choose from.
If you want to visit some of the most popular attractions like Coco Bongo or the Underwater Museum of Art, you should get your tickets in advance since you can spend up to hours in line waiting to get in.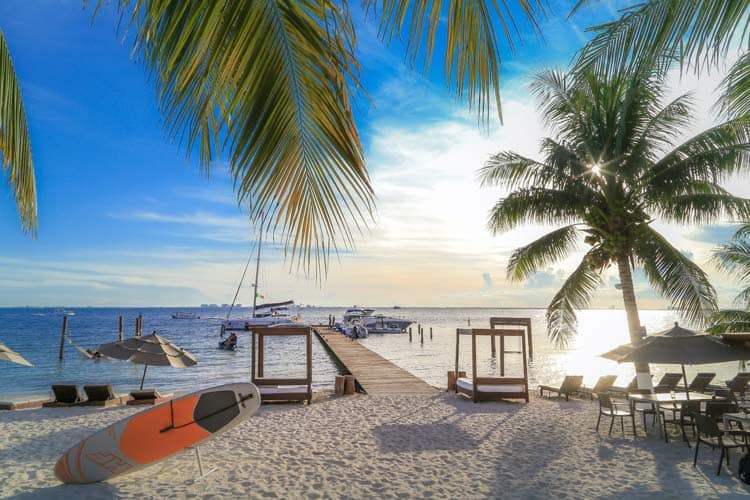 Cancun is also known as the getaway of the Riviera Maya because of its strategic location making it easy to go to the top destinations like Playa del Carmen or Tulum.
These areas are some of the most famous tourist destinations, known for their incredible beaches, natural attractions, and colorful atmosphere. However, there are other places like Isla Mujeres or Cozumel that are less packed and definitely worth going to visit.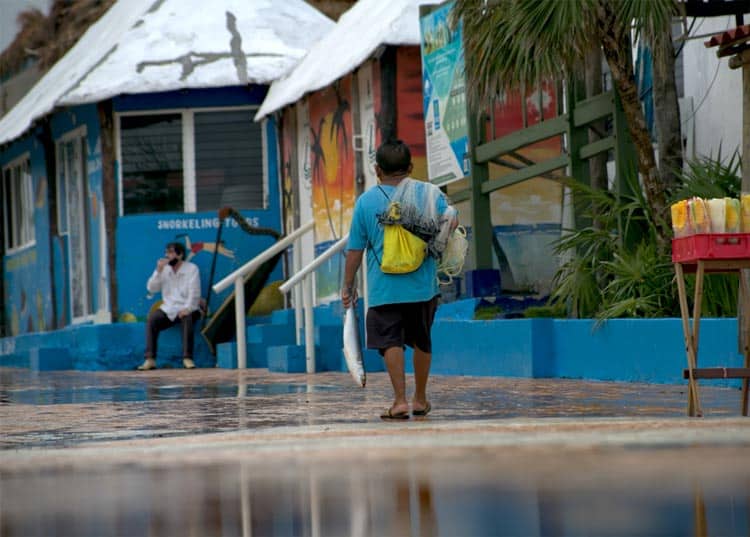 Ask for Local Recommendations on Your Solo Trip to Cancun
If you want to avoid the tourist traps and experience new adventures on your visit to Cancun, the best option is to ask the local people because Cancun has some other secret treasures that are not very well-known.
Don't be afraid to ask for some good recommendations; remember that smiles are universal, and Mexicans are well known for their kindness.
Travelers can quickly end up learning more about interesting local places while meeting incredible people. Also, local people can be beneficial by giving great advice on getting tickets and discounts at attractions.
Visit Nearby Attractions
As mentioned before, from Cancun, you have easy access to the most popular tourist destinations. Most places are perfect for a day trip, like Playa del Carmen or Puerto Morelos. You can rent a car in Cancun and plan a road trip along the Riviera Maya if this is your plan.
This part of the Yucatan Peninsula is perfect for quick trips, as the roads in the Riviera Maya are well maintained and connected through highway 307. When traveling solo a rental car is ideal because you will have more freedom to decide how much time you want to dedicate to each area and always remain safe.
Whether you are into road trips or just a one-day trip to some destinations, you can reserve your transportation before traveling to avoid the difficult time of looking for vehicles available or paying excessive prices for last-minute reservations.
Feel Your Freedom on a Solo Trip to Cancun
Enjoy yourself! Although traveling with companions can be fun, it is satisfying to go by yourself. Solo travel to Cancun allows you to do whatever you want at your own pace, make new friends, and explore the unexpected.
Cancun is an incredible destination to explore and try new things that will break you out of your comfort zone. Do not forget to try the seafood and the international cuisine you can find in the exclusive restaurants.
Take time to admire the beauty of the beaches and immerse yourself in a new culture. With a truly one-of-a-kind experience like this, you are guaranteed to create fantastic memories of your solo trip to Cancun.