When booking a trip to Mexico and choosing a Cancun hotel in the hotel zone (zona hotelera) there are many to choose from. However, Fiesta Americana Condesa Cancún All Inclusive offers something special. From spectacular ocean views, and amenities for children, to service that is second to none it is a great option for families or the relaxation-focused traveler.
Planning a last-minute trip to Mexico?
Top Experiences and Tours in Mexico:
Where to stay in Mexico:
When You Arrive
When you first arrive, you will meet the staff under an enormous palapa (a large thatched roof). This palapa transports you from the outside world into an inclusive resort experience. Check-in is very simple and you will receive a wristband which is your ticket to all amenities and also your room key. This makes keeping track of your key easy.
Wifi is provided, although you might not find yourself using it much as there is so much to do at this all-inclusive resort. There is a gift shop on-site in case you forget your sunscreen. There is also an ATM available so you can use Pesos when you are out and about.
The resort provides a concierge to help with booking experiences and understanding the area. The front desk can help you choose from a variety of options. The resort also provides transport to and from the airport.
For the Children
The resort offers a Kids Club and babysitting so the adults can enjoy the spa or other adults-only events without the kids. The children will have access to their own swimming area where they can have adventures on a pirate ship.
The Rooms
Many of the rooms have a spectacular ocean view and others come with a garden view. There are options to have double beds or one king bed. You can also choose a suite with its own jacuzzi pool. These are perfect for honeymoons. Many suites come with a mini-bar and room service is included in the package.
Special Events
The resort is equipped with facilities to host large events. The location is perfect for weddings on the beach. Guests are entertained with an oceanfront view and excellent food. The resort can host weddings from small gatherings to larger parties.
Experiences
As an all-inclusive resort Fiesta Americana Condesa Cancún All Inclusive offers experiences that make you want to spend lots of time in the resort.
They have cooking classes where you can learn how to make a Mojito from the experts or a seaside guacamole class where you can make the perfect dip for your chips in an authentic molcajete (a specific type of mortar and pestle used in Mexican cuisine).
Ocean Excursions
Cancún is home to some of the best snorkeling in the world. With crystal clear water and tropical reefs seeing the ocean life up close is an experience you will never forget. Try doing the speed boat excursion. Simply walk across the street from the resort to the marina and drive your own two-person speedboat to some of the best snorkeling in the world (under guided supervision).
Drive your speed boat through the mangrove ecological park to the spectacular coral reefs located just off the island. Then snorkel around and see underwater sculptures and diverse marine life. Then head back to the resort for a quick shower and then head to dinner.
There are a variety of water sports available as well directly across the street from the resort.
The Spa
Fiesta Americana Condesa Cancún All Inclusive is home to Miiluma Spa. You can spend some time in the hot tub and then go for a massage. They go and relax on the beach.
Dining
Because the resort is all-inclusive, dining is included. The designers of the dining experience at Fiesta Americana Condesa Cancún All Inclusive have put a lot of thought into creating a memorable experience. They have dining options from Japanese, to Mexican, and Italian.
The staff can cater to allergies or specific diets upon request. If you have one of these, be sure to let the staff know so they can accommodate you. Simply ask beforehand and the staff with be very happy to point out what meets your dietary specifications or make something specifically for you.
El Mexicano
The food at El Mexicano is as vibrant as the color of the artwork on its walls. Surrounded by the work of local artists and imbued with the spirit of the area, you will enjoy courses and flavors that will have you impressed and wanting more.
Enjoy a myriad of dishes that are influenced by traditional Mexican cuisine. This is an incredibly delicious experience. This restaurant is highly recommended.
Rosato
Rosato is the resort's premier Italian restaurant. Pair your meal with wine and enjoy the evening with the ambiance of an intimate Italian restaurant. After you can head to the bar to continue your dinner conversation and maybe do a little dancing.
Kalmia
Kalmia is a restaurant with an all-day buffet. It is a great option for breakfast in the morning. Choose from a variety of Mexican dishes and also salsas.
And More
Fiesta Americana Condesa Cancún All Inclusive offers more dining options. San Telmo is their Argentinian dining option. They also have Sushi Corner, La Cantina, and Pizzeria. You can eat tacos and other casual dining options to your heart's content. There is poolside dining as well with The Grill.
Fiesta Americana Condesa Cancún All Inclusive is a great option for families and solo travelers alike. You can expect exceptional service and a warm atmosphere, as well as all the amenities one would expect from an all-inclusive resort.
Inspire your next adventure with our articles below:
Author Bio: Sandy Page is a life-long adventurer. In her free time, she reads and consumes copious amounts of hot beverages.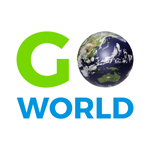 Latest posts by Go World Travel Magazine
(see all)