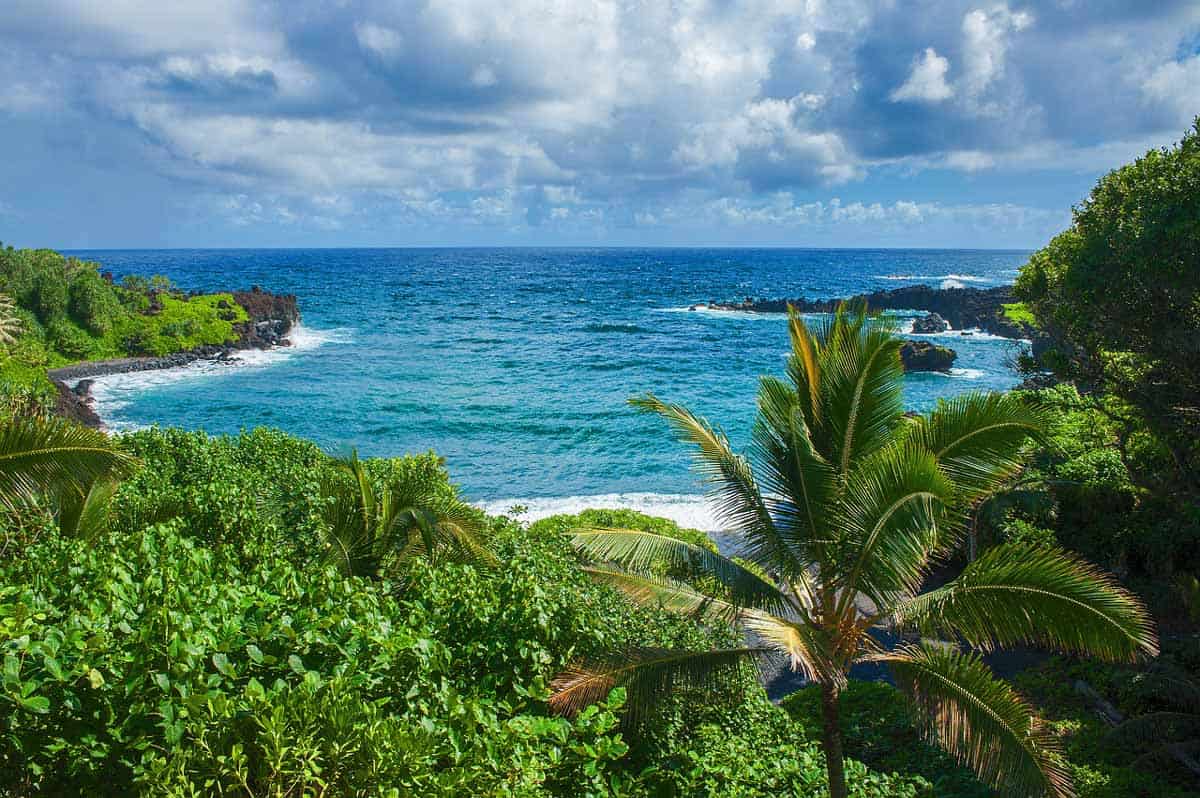 Maui is an amazing place to visit any time of year. However, as a professional photographer who has lived in Maui for close to 20 years, one of my favorite seasons is the springtime months. It can get a little crowded during spring break with families filling up Maui's most popular beaches for a couple of weeks in March.
After that, there is a "gap" where the island slows down a bit before school gets out for the summer. The winter rains and storms become milder and the weather is superb – not too hot, not too cool. It's perfect for getting out on the ocean and enjoying the whales and calmer waters!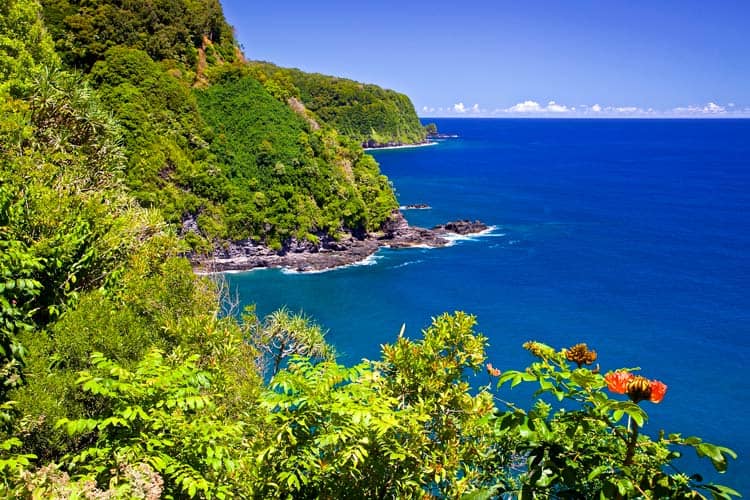 Tours to Molokini Crater
Molokini Crater is a crescent-shaped volcanic atoll just off the south coast of Maui. It's a State Marine Life and Bird Conservation District and one of the most popular snorkeling and diving locations in the state of Hawaii.
There are many tours to choose from for this ocean activity on Maui, include larger more steady boats leaving out of Maalaea to smaller boats and rafts that zip out and back from south Kihei. They offer a variety of different ways to explore this underwater paradise in a safe and educated manner with respect to this beautiful ocean and animal life.
On many tours, you'll get the chance to see endangered green Hawaiian sea turtles and spinner dolphins. Most Molokini snorkeling tours offer breakfast too.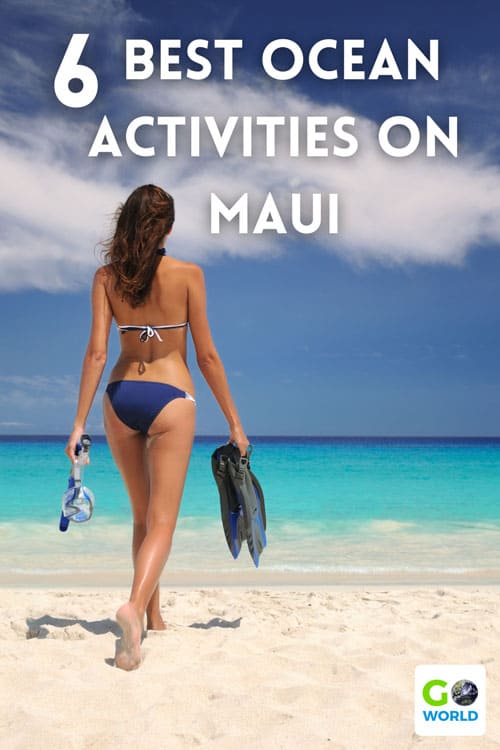 On a boat, you can also try SNUBA, a cross between snorkeling and SCUBA. You can swim 20 feet below the surface with a regulator in your mouth. An air hose brings air from the raft on the surface to the regulator. It also keeps divers from accidentally diving too deep.
No certification is needed, and it's a great way to try diving without having to get into a wetsuit and a heavy tank. It's a great way to get closer to the reef and all the amazing marine life. Turtles are everywhere as are one of my favorite creatures – Manta Rays!
Many tours provide a breakfast or a BBQ lunch. Snorkeling is a good activity on Maui for kids, as long as they are older than five years old.
Surfing Maui
One of the most popular ocean activities in Hawaii is surfing, and Maui is the best island to learn how to surf year-round. Since Maui shorelines are so diverse, you can usually find a great place to surf at a beginner, intermediate or advanced level.
This makes Maui an ideal place to enjoy this sport. Many different types of surf schools are available through hotels, resorts and certain beaches where the surf is mild and consistent.
With warm water and gentle waves, several South and West Maui beaches are perfect places for kids to learn to surf. The north shore of Maui is where the big waves can challenge even the best surfers in the world so be careful..know your limits, stay safe and watch out for those north shore rip currents!
Kiteboarding
For the last 10 years, kite surfing has become a more and more popular activity on Maui. You can often see kites flying all over the Maui coastlines. These large kites are specially designed to catch the wind for more speed. Kitesurfers use special kiteboards or regular surfboards with foot straps or bindings.
There are several different styles of kite surfing and Maui has some great conditions on both the south and north shores of the island for learning this unique ocean sport. This is a popular sport to learn and there are some great instructors, but they are quite busy so it's best to book a lesson before you arrive in Maui
Stand Up Paddle Boarding
Stand Up Paddleboarding is often called SUP for Stand Up Paddle and is the fastest growing watersport in Maui. The paddleboard resembles a large surfboard, but it's wider so you can balance on it while propelling yourself with a paddle.
Beginner and intermediate lesson are available island wide, but if you already have the hang of SUP you may enjoy taking a paddle board tour. It's a great way to experience the reefs and offshore views of this stunning island. Many tours also offer snorkeling.
Outrigger Canoeing Maui
The Polynesians first discovered the Hawaiian Islands by sailing canoe thousands of years ago. Outrigger canoe tours are a fantastic way to experience Hawaiian culture and learn about the ocean surrounding Maui.
The canoes are launched straight from the beach, just as the ancient Hawaiians did. In ancient times these traditional canoes were used for fishing, war, travel, and commerce. Known as "wa'apeas" they hold between six and 12 people.
Paddling an outrigger canoe is a great exercise yet can be a great way to connect with the sights and sounds of the ocean. Many tours offer snorkeling, and even certified naturalists can share facts about wildlife and Hawaiian culture.
Ocean Kayaking Tours around Maui
One or two person kayaks are smaller and more maneuverable than larger outrigger canoes, so people can use them to travel to more secluded areas. However, you need to be in reasonably good physical shape to operate the kayak, especially if you choose a one person kayak.
There are many private and group kayaking tours around the island. In the winter these tours are combined with whale watching and in the summer months, the focus is on snorkeling. You may see dolphins, definitely turtles, rays and a wide variety of fish.
You can also rent a kayak, but you will only be allowed to go a few hundred yards away from the beach without a guide. A tour will let you explore some of the lesser-known locations while keeping you safe from the strong winds and currents that surround Maui.
So there you have it. Maui is an amazing place to enjoy warm pacific ocean activities year around. It's another reason I feel lucky to live in Hawaii!
Aloha Nui Loa!
Book This Trip
Ready to soak up the sun and play in the warm ocean waters of Maui? Start preparing for your trip by finding hotel and VRBO reservations, favorite local restaurants, insider tips on how to get around and more through TripAdvisor and Travelocity.
Check out Hawaiian Airlines for the best deals and direct flights to Maui and the other islands. Then you can compare rental car prices and find the best option for you through Kiwi.
Author Bio: As a professional photographer and teaching artist who has lived on Maui for over 20 years Doug Bowser has enjoyed capturing the beauty of the aina (land) and the feel of the Hawaiian lifestyle, especially the road to Hana. Now living in Bend Oregon, Doug has expanded his travels and continues teaching workshops as well as writing content for the travel industry.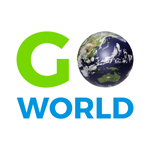 Latest posts by Go World Travel Magazine
(see all)