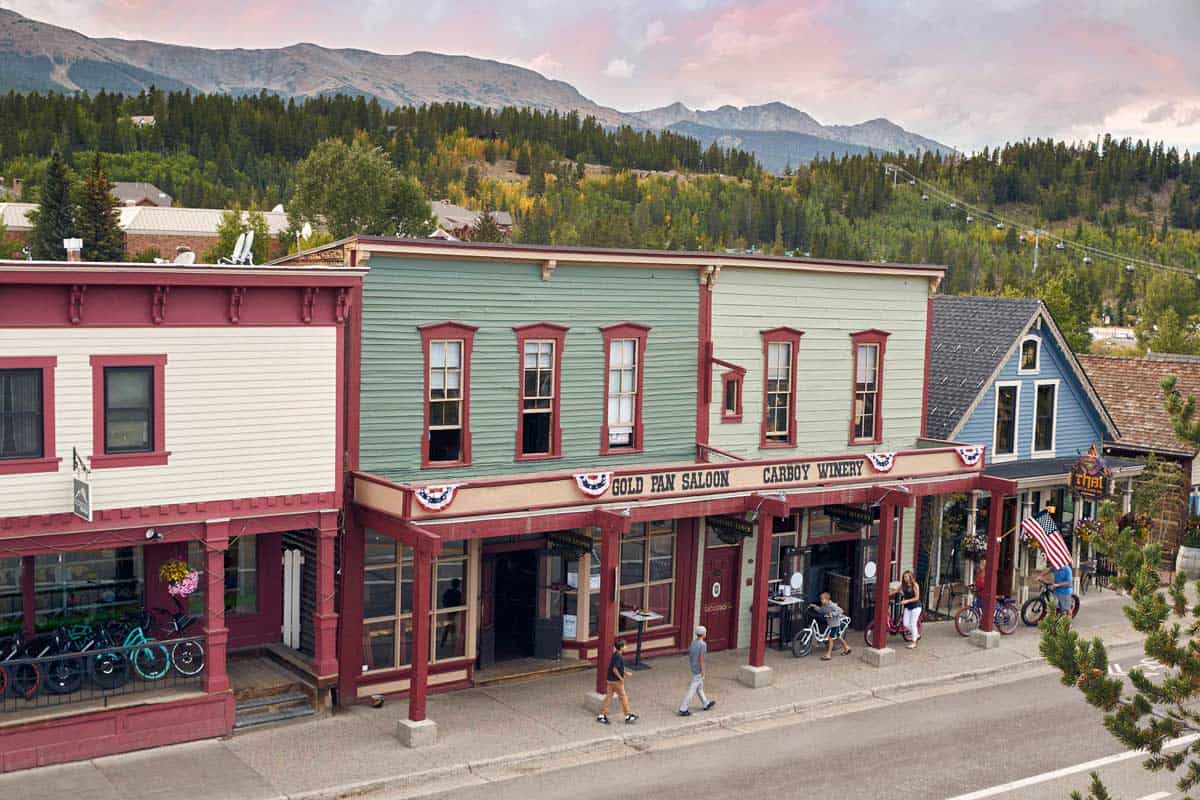 Imagine eating your lunch in total darkness. You do this to conserve the candle you purchased to light the murky depths of the mine. Natural gas pockets pop, but you believe it's the Tommyknockers playing tricks on you.
Miners who worked in Country Boy Mine experienced these conditions six days a week while extracting gold deep within the mountain. You can experience a small slice of a miner's life on the Gold Mine Tour.
Breckenridge is Born
Many probably believe that skiing in Breckenridge, Colorado, put the town on the map. However, it is mining that led to this friendly town's establishment.
Gold was discovered in Breckenridge, Colorado in 1859. By summer 1860, eight thousand people arrived to strike their fortune. At one point, there were over one thousand active mines in the valley.
Breckenridge area mines produced over a million ounces of gold between 1859 to 1946. Mining cemented a place in Colorado history and contributed to the growth of the West.
In the early days, placer mining, or mining stream bed deposits, dominated. Eventually, hard rock mining took over.
Using this technique, miners extracted gold and other elements from veins running through the mine. The presence of rusty orange and milky stone, e.g., iron and quartz, indicated that someone had found a gold-laden thread.
Touring the Mine
Country Boy Mine operated from 1887 to 1946, producing gold and silver. In later years, high-quality lead and zinc were mined, becoming the primary source of zinc during the World Wars.
You can see this first hand on the guided tour that travels 1000 feet into the mountainside. Miners would report to work in the dry room. Here you would change, don your hard hat and select a brass tag with a unique number.
At the end of your 10-hour shift, the brass tag was placed back on that board. So that was how miners were accounted for at the end of the workday. A seven feet tall tunnel leads you horizontally into the belly of the mountain. Inside, it's 45 degrees Fahrenheit with 100% humidity.
Water drips from the ceiling onto your hard hat. Aquatic moss grows on the walls. You can hear the natural spring rushing floorboards. Within the 7 feet tall tunnels, early miners hammered bits into the rock by hand and metal rod. It would take two 10-hour shifts to reach the necessary depths to set the dynamite charge.
Over time, the process became more efficient with pneumatic drills. Mining was a profitable but dangerous way of life. The air drills, also known as widow makers, aerosolized silica, which could lodge in miners' lungs. This resulted in a deadly condition called silicosis.
In addition, children were used in the mines to reset dynamite charges that did not explode. However, it should be noted that there are no recorded child deaths in the Breckenridge Country Boy Mine's history.
After you have explored the mine, stop and pan for some gold in Eureka Creek. The creek runs through Country Boy Mine and sweeps minerals and gold outside you to find your treasure.
Pieces of equipment that worked the mines are also on property for inspection.
In Search of Tom's Baby
In 1887, Tom Groves and Harry Lytton discovered the largest piece of gold ever found in Colorado. They wrapped the 13.5-pound nugget in a blanket to prevent it from being stolen.
The swaddled mass became known as Tom's Baby. The hunk of gold eventually got taken by train to Denver. En route, its transporters allegedly chiseled off a piece for themselves. It went missing between Breckenridge and Denver only to be found in 1972 in a bank vault.
Today Tom's Baby is on display at the Denver Museum of Nature & Science. Along the way, the nugget was appraised at the home of Breckenridge's gold assayer.
You can still explore this mining cabin, now functioning as a restaurant, Tin Plate Pizzeria. Owner James Harris founded this restaurant with Breckenridge history in mind and only the freshest of ingredients.
House-made mozzarella covers the pies on this eclectic menu of sourdough pizzas. For dessert, warm gooey cookies made next door at Dynamite Cookies from James' recipes are the perfect ending in the quest to learn more about Tom's Baby.
A Mining Town Makes Breckenridge History
Today, this mountain town boasts over 200 shops, restaurants, taphouses, and year-round fun. However, its mining history is still evident all around Breckenridge.
Architecturally significant buildings highlight this rustic prospecting period. You'll now find modern amenities among these unique properties. Breckenridge's Arts District is a cultural center housed in renovated historic buildings.
You'll see old mining cabins converted into galleries, performance spaces, and public art amass in this vibrant part of the city. Local artists and visiting artist-in-residence programs offer classes, workshops as well as creative arts for sale.
The Gold Pan Saloon quenched thirsty miners as far back as 1879. The saloon has the longest continuous liquor license west of the Mississippi. So you can come in, have a beer and pretend you were living in the gold rush days.
Just outside of town, you'll find an authentic miner's home, Josie's Cabin. Josie lived here in the late 1800s with her children while her husband worked in the mine.
The cabin is located on Cucumber Gulch Trail near Peak 7 BreckConnect station stop. This area is also a nature preserve where you may have the chance to wildlife such as beaver and moose.
Book This Trip to See Breckenridge History
Check out our Colorado Travel Guide for more information on what to do and see in Colorado.
Breckenridge is about a 2-hour drive from Denver International Airport. Transportation to town is offered by numerous airport shuttles. Once here, free trollies, buses, and even a gondola will whisk you around town.
Country Boy mine is 2 miles from Main Street with free parking. It is also accessible by the Free Shuttle, Purple Route. The mine is about 400 yards from the shuttle stop.
You can also rent a car and give yourself more freedom to explore Breckenridge through Sixt Car Rentals. Reserve ahead and check out their selection here.
Find more information about hotel and VRBO options, local restaurants, hikes in Breckenridge and more through TripAdvisor and Travelocity.
Author's Bio: When not mentoring scientists, speaking at conferences, or sunning herself at the beach, published author and photographer Julie Dee Suman can be found traveling the world and capturing those moments through her lens. Julie is a member of the Travel Writer's Café. Follow her on Instagram @seebyjuliedee.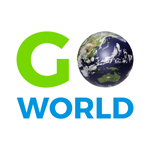 Latest posts by Go World Travel Magazine
(see all)