Editor's Note: We're all dreaming of travel ahead. Here's some inspiration for future adventures. We share places, products and activities we recommend. If you make a purchase using a link on our site, we may earn a commission.
Welcome to the land of centuries-old olive trees, beautiful beaches, lovely old towns with narrow alleyways, and outstanding cuisine. Puglia is a region in the south of Italy, also known as the "heel of Italy."
Although not as attractive and touristy as Rome, Venice or Florence, Puglia's ancient towns and extravagant churches, as well as olive-green seas, will certainly charm tourists bored with endless crowds in popular Italian cities.
It's no wonder Italy is one of the top destinations to visit in Europe.
Your initial encounter with this region may be the airports in Bari or Brindisi. You can fly here from many cities across Europe. Bari and Brindisi can be a great base for touring stunning coastal places and hidden corners off the beaten tracks.
You will find out why the ancient Greeks built cities here, see the most beautiful Puglian cathedrals and castles, and discover places that will fascinate you with their beauty and Mediterranean spirit.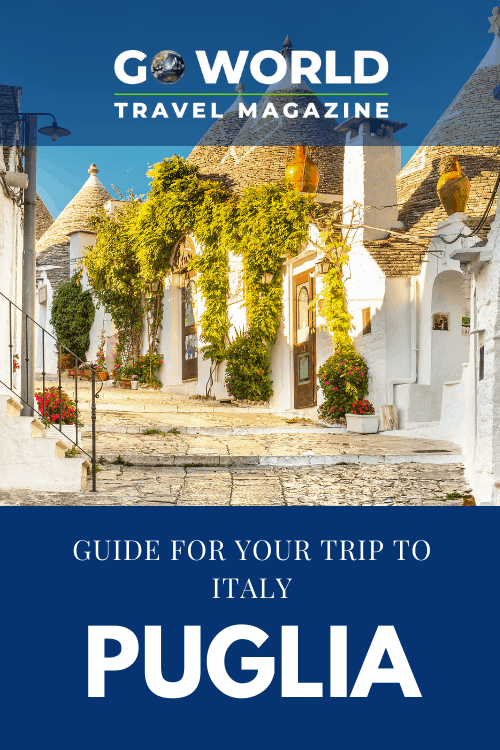 Visit Bari, the Capital of Puglia
Bari is the largest city in the Puglia region, known for the Basilica of San Nicola, a significant Catholic pilgrimage. It is situated in the old town center, which features many small streets with narrow passages. Be sure to stop for a cup of espresso in one of the cafes on Piazza Mercantile.
You can also visit Bari Cathedral, a Romanesque church with a beautiful exterior, and Castello Normanno-Svevo, a 13th-century castle. Take a walk along the promenade by the sea and try the local pasta, orecchiette. You can also relax at the large public sandy beach, Pane e Pomodoro.
There are several interesting places not far from Bari that you can visit as part of a day-trip adventure. Until the middle of the last century, Matera was an inferior place, considered a "shame of Italy." But, after the intervention of the Italian authorities, this place became a popular tourist destination.
Thanks to 12,000 years of history, numerous stone churches and houses carved into the rock, Matera has been declared a UNESCO World Heritage Site. Today, this place is the scenography of numerous film achievements. In 2019, Matera was declared the European Capital of Culture.
You can also visit Castel del Monte, an impressive castle perched on top of a hill. It is built in the shape of an octagon, with thick walls and an inner courtyard. The surroundings of this castle are famous for their vineyards and excellent wines.
Get a taste for some of the wines you will have in Italy by ordering a couple of bottles before you go. With Wine.com you can chat with an expert and pick wines based on preferences and regions around the world. Check out their selection and deals here to get your Italian flavors delivered right to your door.
Polignano a Mare boasts a restaurant in a cave, where you can go for dinner and enjoy a fantastic view of the Adriatic Sea. Besides, in this cheerful coastal town, you can watch the Red Bull cliff-diving competition. There is also a lovely beach, a charming old town and excellent ice cream that you must try.
In the charming town of Monopoli, you can fall in love with Piazza Giuseppe Garibaldi, which has great restaurants where you can eat local specialties, including gelato, pizza and pasta.
You can also visit Trani, north of Bari. Villa Comunale is a green oasis with a promenade by the sea. Take a walk and enjoy the view of the harbor with numerous small boats that fishermen use every day to bring their catch to the local market.
Discover the Natural Beauty of the Gargano Peninsula
Gargano is a hilly and wooded peninsula in the region of Puglia, at the Adriatic Sea coastline. It features lush forests, sandy beaches and bright sea caves. If you are a nature lover, Gargano National Park and Forest Umbra are ideal places to explore. You can get a map and walk along many hiking trails.
If you want to enjoy the wonderful sea view, stop by the spectacular steep shores of the small town of Vieste. From Vieste, you can go on a boat trip to the Tremiti Islands. That archipelago consists of five smaller islands, and it's an excellent place for water sports, such as scuba diving and swimming.
Peschici is a lovely fishing town with a long sandy beach. Castello Normanno (Norman Castle) and Torre del Ponte (Tower Bridge) are the most popular tourist spots.
You can also visit the Sanctuary of Monte Sant Angelo, a UNESCO World Heritage Site built in the 13th century in a charming town of the same name in the hills.
Explore Valle d'Itria's Pretty Towns
Valle d'Itria or Itria Valley is an area in the Puglia region, known for its vineyards and olive groves, from which top-quality Italian olive oil is obtained.
Alberobello is the landmark of Itria Valley. That fairytale town is recognized for its whitewashed Trulli houses, with specific rooftops in the shape of a cone. Take a walk through this pleasant town, buy a handmade souvenir or local wine in one of the many small shops.
In Martina Franca, you can see lovely examples of Baroque architecture. The magnificent Palazzo Ducale is located in the central city square, Piazza Roma. Today, this building serves as the city's town hall and museum. The Basilica di San Martino is another beautiful Baroque building worth visiting. In the music world, Martina Franca is known for the grand opera festival organized every summer.
Locorotondo is one of the most beautiful Italian villages, with its circular shape and white buildings. Here you can drink top-quality white wines with a fantastic panoramic view of the Itria Valley.
Puglia also has a unique white city. Ostuni is recognizable by its white buildings and white streets. Although Puglia is known for its Baroque and Romanesque architecture, this medieval town is dominated by the Gothic cathedral Ostuni. Cisternino is another popular tourist site with a pretty old town, halfway between Ostuni and Lorocotondo.
Road Trip to Salento Peninsula
Salento is the southernmost part of the Puglia region. Its shores are surrounded by two seas — the Adriatic Sea in the east and the Ionian Sea in the west. Salento has strong ties to Greek heritage. In addition to a specific local dialect, you can also admire beautiful places that have experienced a strong cultural influence from Greece, like Corigliano d'Otranto or Calimera.
You'll want to know at least some Italian before you travel. Check out Babbel and learn the Italian basics or keep going and become fluent in conversation for your trip. With flexible lesson plans, you can learn the language on your schedule and without spending a fortune. Check out the lesson options and deals here.
Lecce is the most beautiful city in southern Italy. With the Baroque arrival in the 17th century, the construction of beautiful palaces began, so Lecce often reminds visitors of Florence. As you walk through the old town, you will be delighted by the Basilica di Santa Croce. Its construction lasted for 200 years. That paid off since its elegant beauty is captivating. You can also visit the remains of the Roman amphitheater from the 2nd century.
Gallipoli had the largest Mediterranean olive oil market in the 18th century. Upon arrival to this charming town, you will notice a beautiful Greek fountain. Crossing the bridge, you enter the old town located on the island, intersected by narrow streets with small shops and cafes. You can enjoy a beautiful beach with golden sand, just under the old town's walls.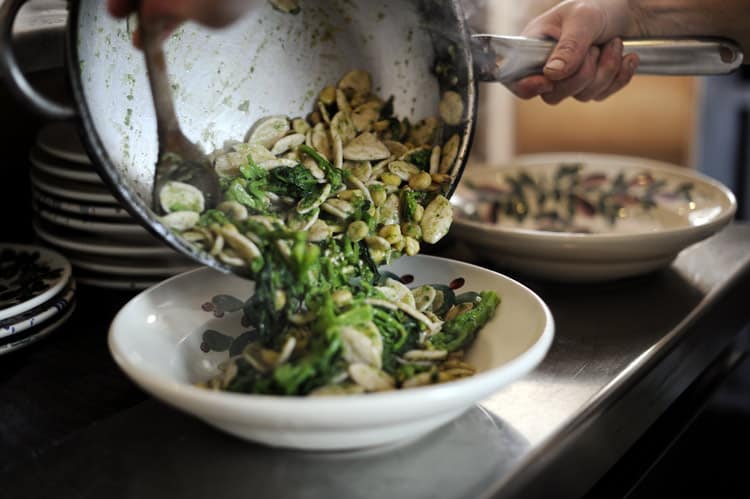 Otranto is the easternmost Italian city. It is located in an important geostrategic position, near the Strait of Otranto, where the Adriatic and Ionian seas meet. A fortress with massive ramparts is the most recognizable sight of Otranto. You can find numerous boutiques, souvenir shops and cafes in its narrow streets.
Be sure to visit the 11th-century Romanesque cathedral. You can see lovely details on its facade and a beautiful floor mosaic. At sunset, walk along the promenade and enjoy the view of the harbor and the Adriatic Sea.
The city of Taranto is located in a small bay on the Ionian Sea's shores. It is an important port and industrial center of the Puglia region. The main attractions in Taranto are the Cathedral of San Cataldo and Aragonese Castle, also known as Castel Sant Angelo. This fortification was built in the 15th century by Aragon King Ferdinand I of Naples, and today it has been turned into an Italian Navy base.
The coastal town of Santa Maria di Leuca is located in the extreme south of the Salento peninsula. If you are looking for an exciting adventure, you will be fascinated by the rocky shoreline with numerous sea caves. You can explore them as part of a boat tour with local guides.
Where to Find Unique Puglia Products
Puglia is the eighth-most-populated region in Italy, and it provides around 40 percent of the country's olive oil. Puglia is also known for its large bread and pastry production and one of the largest wine-making Italian regions.
Incredible wine, delicacies and olive oil are just some of the products you can buy here. If you are one of those travelers who always get souvenirs on your trips, here are some places that feature unique Puglia products.
Founders of AquaPulia, pharmacists and fragrance creators Maria Elia Perta and Paola Azzarone started the company to pay tribute to their homeland's unmistakable scents. The company has a small laboratory where essences turn into sincere exaltations of the world-renowned Apulian landscapes, history and culture. Their goal is to create perfumes that would crystallize memories of places and situations in people's minds and souls.
This family-run company is one of the most awarded companies in the world for the premium quality of its oils. Its kingdom is made of about 20 acres of olive groves nestled between Alberobello and the Itria Valley. A wonderful variety boasts unique peculiarities and constitutes the base of the eight Intini labels.
The Puglia in Rosé Association is the first-of-its-kind organization of Apulian rosé wine producers, headquartered in Bari. Apulia is the main Italian producer of rosé, and one of the finest in the world, thanks to exceptional pedoclimatic factors and a long-standing tradition of winemaking.
The enhanced care results in the total absence of chemical substances and sulfites in the production process, making wine enthusiasts worldwide becoming more and more infatuated with Apulian rosé.
Panificio Di Gesù is a bakery that makes a special kind of traditional bread in an ancient oven, the Forno Di Gesù. Legend says that Uncle Luca, born in 1934, would hop on his bike and bring the bread he baked himself in a small homemade oven to the prisoners of Camp 65. A bakery filled with tasty pastries is a must-see place in Altamura.
Produttori di Manduria, established in 1928, is one of the leading winemakers and exporters in Italy. With 400 small growers farming 900 hectares (2,223 acres) of vineyards, Manduria is the birthplace of the native Primitivo grape. The dedication of the team and excellence of the products have earned the firm several prestigious recognitions.
Italy is one of the best destinations for wine tasting.
BioOrto is a premium household name in Europe when it comes to organic fruits and vegetables. The tenacious character of the Passalacqua family traces back to the mid-1900s. Dedication and hard work allowed them to purchase the fertile soils that are still home to BioOrto's production of vegetables and fruits that extend as far as the eye can see.
In the early 1970s, the Carella family realized that ceramics were more than mere kitchenware commodities: They had an innate potential to be refined furnishing elements. In the 2000s, Ceramiche Carella Ostuni began producing ceramics in its own production laboratory. According to the family, crafting and selling ceramics is the best way to reveal their beloved Puglia to the world through one of its traditions.
When launching Holystic in 2016, its co-founders had a clear vision: They wanted to elevate T-shirts from ordinary garments into sensory T-shirts. Holystic T-shirts are made entirely of fine bamboo fiber sourced from the most pristine areas of the planet.
In addition to the excellent breathability and thermoregulation that bamboo fibers provide, all T-shirts are designed to be 100 percent biodegradable and antibacterial while protecting the skin from UV rays.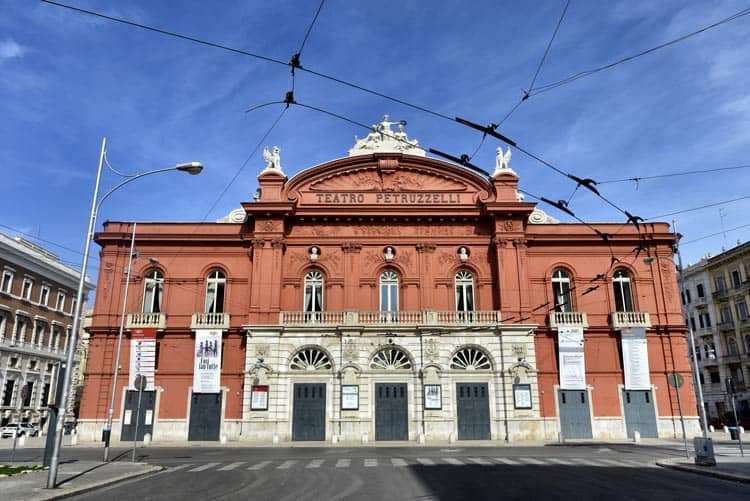 Book This Trip
Ready to lose yourself in the beauty and flavors of Puglia, Italy? Start by finding the best flight options and ground transportation packages on Kiwi. Then you can research hotel or VRBO options, historic cathedrals and where to find the best Italian food near you with Travelocity and TripAdvisor.
Don't miss out on all the Puglia has to offer and book a couple of tours through GetYourGuide. This trusted tour provider has activities that will excite everyone in your group whether you want to experience the Foggia 2-Hour Private Gourmet Wine Tour with Tastings or adventure on the Polignano a Mare: Boat Cave Tour. Book your tours here now and cancel anytime up to 24-hours before the event in case of any last-minute changes.
Author Bio: Based in Serbia in Europe, Marija Stojanovic Petkovski worked as a journalist but realized writing about the most beautiful places in the world is something that inspires her. She is sure that a pint of good craft beer perfectly accompanies a tasty homemade lasagna. In her spare time, she enjoys playing with her children and spending time outdoors with her family.
Latest posts by Go World Travel Magazine
(see all)