Editor's Note: We're all dreaming of travel ahead. Here's some inspiration for future adventures. We share places, products and activities we recommend. If you make a purchase using a link on our site, we may earn a commission.
Japanese whiskey is booming. You might well know such distilling companies, Suntory and Nikka Whiskey, if you are a devout lover.
They have long received world fame and realized rich flavors that have surprised real professionals in Scotland and Ireland. Now, Japan establishes its reputation as a leading production area of whiskey.
It is also important to remember that however small, distilleries occupy no small role in establishing recent fame.
Saburomaru Distillery in Toyama
The most impressive distillery is Saburomaru Distillery in Toyama. It is the only distillery along the coastline of Japan that is run by a sake brewing company. Lately, it has attracted both domestic and international attention.
The Saburomaru Distillery stands at the site of a famous Japanese sake brewing company, Wakatsuru Shuzo in Toyama, the northern coastline of the Japanese mainland, Honshu. It is about 250 km (155 miles) by air from Tokyo.
The high season of brewing Japanese sake is in winter. Most sake craftspeople lose their jobs during hot seasons. They are obliged to find temporary side jobs for their living and get back to their brewing companies again in winter.
Wakatsuru Shuzo broke the tradition. It hired craftsmen as full-time workers and started distilling whiskey to generate jobs for them. Due to the rice shortage after World War 2, it started research on taking alcohol from crops other than rice, the key ingredient of making sake, and successfully developed whisky.
Whisky-making consequently enabled the craftspeople to be full-time workers because distilling whisky could generate jobs for them in hot seasons.
The whiskey, however, had not necessarily had enough quality and quantity; and it had not been deemed topnotch.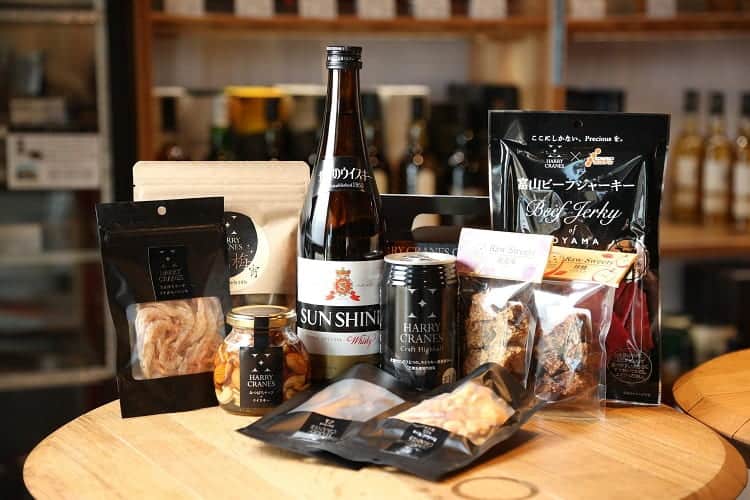 The stagnant situation is dramatically changing, thanks to a young distillery production manager and the blender, Takahiko Inagaki.
Inagaki is the fifth-generation of the founding family. He entered the business in his 20s and was assigned to be the steersman of its whiskey business. He has started infusing new blood in quick succession.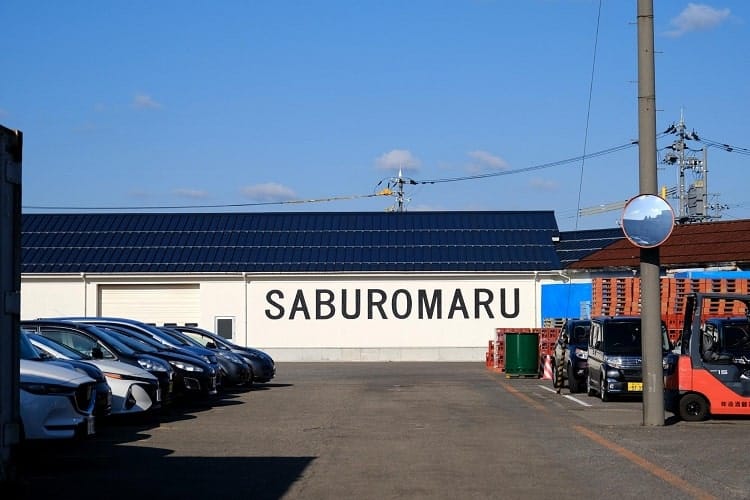 THE WORLD'S FIRST MOLTEN COPPER DISTILLATION STILLS EXIST
To start with, Inagaki tackled the renewing project of decrepit buildings and facilities. He launched crowd-funding to fix the buildings and purchase new facilities.
He received more than $30,000 from local followers. He immediately began production of a new whiskey with existing facilities after renovating only the buildings in 2017.
He acquired a new mash tun and created molten copper distillation stills, ZEMON, in subsequent years. He combined their forces with a prestigious temple bell maker in Toyama to develop the world's first molten copper distillation stills in 2019.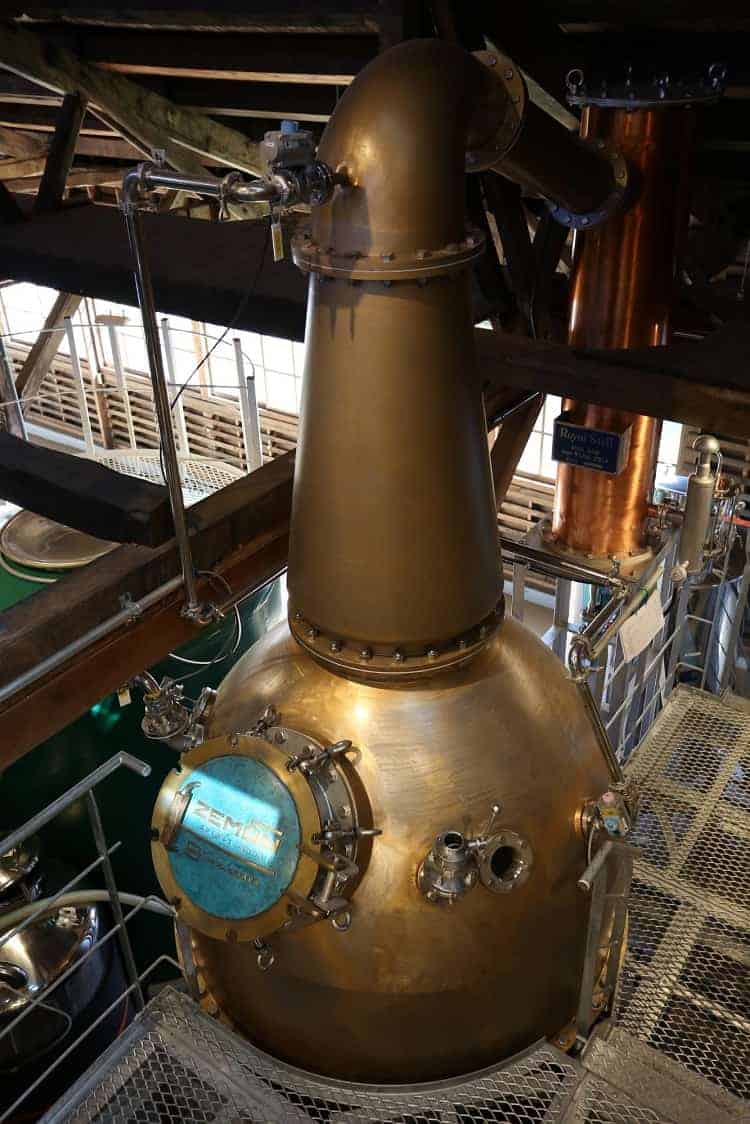 He also visited Islay Island, Scotland, and forged a pact with a local company to import peated malt for making his whiskey more scented.
For all these activities, he was recognized in WHISKY magazine, a British professional journal. He was the fourth Japanese person in the Japanese whiskey industry to appear on the magazine cover.
He continues his challenge and success. Last year, 2,000 bottles of his first whiskey prepared in 2017, Saburomaru Zero, went on public display and immediately went out of stock.
He has now started performing another challenge: whiskey exchange. In Scotland and Ireland, small distilleries mutually exchange their unblended malt whisky. It enables them to create a new harmonious whisky through blending.
He has imported its tradition from the top countries and got straight to work with another small local distillery, Nagahama Distillery in Shiga Prefecture. He plans to release Far East of Peat, a blended malt whiskey of Saburomaru and Nagahama Distilleries.
He also considers the vulnerable finance of small whiskey distilleries in Japan as a problem. Unlike top whiskey countries where bottlers for whiskey distilleries exist, small Japanese distilleries should establish their bottling systems, which are enormous burdens. He has plans to tackle the problem to foster the development of the Japanese whiskey industry.
When asked why he esteems mutual assistance, he replied: "I always value the concept of sharing. Sharing with others can only broaden the world."
He went on to explain: "Our company was devastated by fire before my birth. Shortly after the destruction, neighboring residents helped us to reconstruct. My forefather faced its history, and he always felt a strong need to repay them. I'd been watching him by his side.
"Our company has recently released disinfectant diverted from alcohol as a measure against COVID-19. We have also put a lot of effort into industrial tours and have established touring attractions for visitors, because our company should repay locals and open for them.
"I also received a lifetime benefit through crowd-funding. So, I must return the benefits throughout my entire life. Saburomaru Distillery should also open for visitors who love whiskey."
Whiskey generally is deemed aged 30 years or more after making. The 100th anniversary of the whiskey business in Wakatsuru Shuzo will be in 2052. The whiskey prepared this year will have aged in 2052. Inagaki hopes to celebrate the milestone with his 30-year aged whiskey. And, with whom does he want to spend the moment to celebrate the year with a glass of well-aged whiskey?
"Collaborators, coworkers, people in the same business and barmen," he replied. "I can see many faces. I hope to share the moment and joy with such people."
Saburomaru Distillery welcomes international travelers. After the end of the pandemic, you can take your step into the distillery. If you are lucky, you will come across Inagaki in the distillery. Take the plunge and strike up a friendly conversation with him if you are a devout lover of whiskey.
It may be nothing more than a dreamy idea, but you could potentially join the members to share the moment to celebrate the 100-year milestone holding a glass filled with the amber-colored malty brew.
HOW TO GET TO SABUROMARU DISTILLERY
You can reach the Saburomaru Distillery from a local train station:
Aburaden Station on JR Johana Line. First, go to JR Shin Takaoka Station from Tokyo by Hokuriku Shinkansen and then transfer to JR Johana Line.
About a 15-minute ride will take you to Aburaden Station. Saburomaru Distillery is almost in front of the station.
Book This Trip
Ready to taste all the flavors of Toyama? Check out the best flight deals and transportation packages to Japan with Kiwi. Then, you can find hotel or VRBO options, local attractions and restaurant reviews on Travelocity and TripAdvisor.
Author Bio: Masayoshi Sakamoto is a Japanese writer and translator based in Toyama. He writes news and columns for several publications and digital magazines. He's also the first editor-in-chief of a regional digital magazine, Hokuroku.