You want to go on vacation with your friends, but it seems like every time you try to plan something, one of you ends up canceling. Why is this? It's because people are busy these days. Whether it's work, family obligations, or the need to stay connected on social media, our schedules are becoming busier and busier.
This can make it difficult to find time for all things in life. Despite the challenges of trying to do everything at once, there are ways that you can travel with friends without the stress or arguments that might come with traveling alone or with a partner. Here are 8 tips for planning a stress-free vacation with friends.
Understand the Challenges When You Travel With Friends
Before you start planning, make sure you understand what the challenges may be. This might involve talking to your friends and understanding their schedules and commitments.
For example, if one friend is always working, another doesn't like to fly, and another has a family obligation, this will make it difficult for them to travel together. See what the obstacles are before coming up with solutions.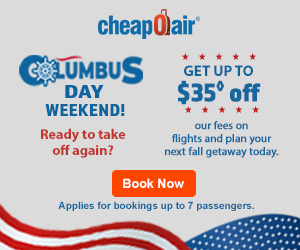 Be Realistic With Your Budget
Traveling with friends can be expensive. This is especially true if you're trying to find a destination that offers everything your group wants. Often, it's better to compromise and go somewhere affordable that has most of the things you want.
The budget is one of the first factors to consider when planning a vacation with friends. You might not be able to afford hotels in all four-star locations or spend $100 per person on food at every meal. You might need to pick between food and accommodations or decide which destination is more affordable for everyone.
If you plan together, you'll be able to make compromises without too much drama. When each person contributes an equal amount, it can make it easier for people who are already struggling financially or who don't make as much money as others. And if someone can't afford their share this time around, they can pitch in next time!
Make a Plan Before You Go When You Travel With Friends
The first thing you need to do when you're trying to go on vacation with friends is to make a plan. This plan should include where you will stay, what activities you'll be doing, and the cost. The last thing that any of you want is to be standing in front of an airport or train station with your bags, unsure of where to go next.
Consider How Far Your Friends Live From One Another
If you're planning a vacation with friends, it's important to figure out how far everyone lives from one another. This will help you decide how much time is needed to travel and what the cost will be. Some people might live in the same city while others may live on opposite coasts or across the country.
For example, if your group consists of four people who all live in different cities, it may not be practical for everyone to drive halfway across the country just for a weekend getaway. You'll have to consider things like gas prices, flight costs, and public transportation options.
For this example, someone might have to fly out and meet up with the other three friends halfway through their trip.
Choose a Destination That Will Work For Everyone
It can be difficult to find a destination that will work for everyone. If you are traveling with friends, you need to take their interests into account. Maybe one of your friends wants to go skiing in the mountains while another wants to relax on the beach.
One of your friends might want to do city exploring while another is more interested in taking nature walks. The point is, if your destination is centered around what everyone wants instead of what you want, it's less likely that anyone will end up feeling left out or disappointed when they see the pictures.
Know What Kind of Place to Stay At
The first step is to figure out what kind of place you want to stay at. This is because it will depend on the type of vacation you are wanting to have. For example, if you are more of a party animal and want to be near the beaches, then staying in a condo would be great for you.
If you're looking for something quieter with walking trails, then renting a cabin might be the right choice.
Keep Activities Inclusive When You Travel With Friends
It's always a good idea to include everyone. Avoid planning activities that might exclude someone, like going skiing if your friend doesn't have the equipment or going to a specific artist's concert if your friend doesn't like that specific artist.
Don't Over Pack
The first thing you should do when going on a vacation with friends is to pack light. You want to have enough clothes for yourself and your friends, but remember that you'll be traveling together.
So pack like you're traveling alone and maybe add an outfit or two for a special night out. This will help keep your luggage light and make life easier when traveling.
Despite the challenges of trying to do everything at once, there are ways that you can travel with friends without the stress or arguments and have a wonderful vacation.
Read more of our articles about exciting destinations here:
Author Bio: Sandy Page is a life-long adventurer. In her free time, she reads and consumes copious amounts of hot beverages.