This year, more families will be planning summer vacations to destinations in wide-open spaces far away from the crowds.
National and state parks, along with other outdoor destinations, offer plenty of fresh air and opportunities for biking, hiking, kayaking and other outdoor activities.
One of the best bets for a summer getaway is a lake vacation. Lakeside holidays offer time for kids to play in the water or on sandy beaches, while the whole family enjoys swimming, canoeing, fishing, and other watersports that are great for social distancing.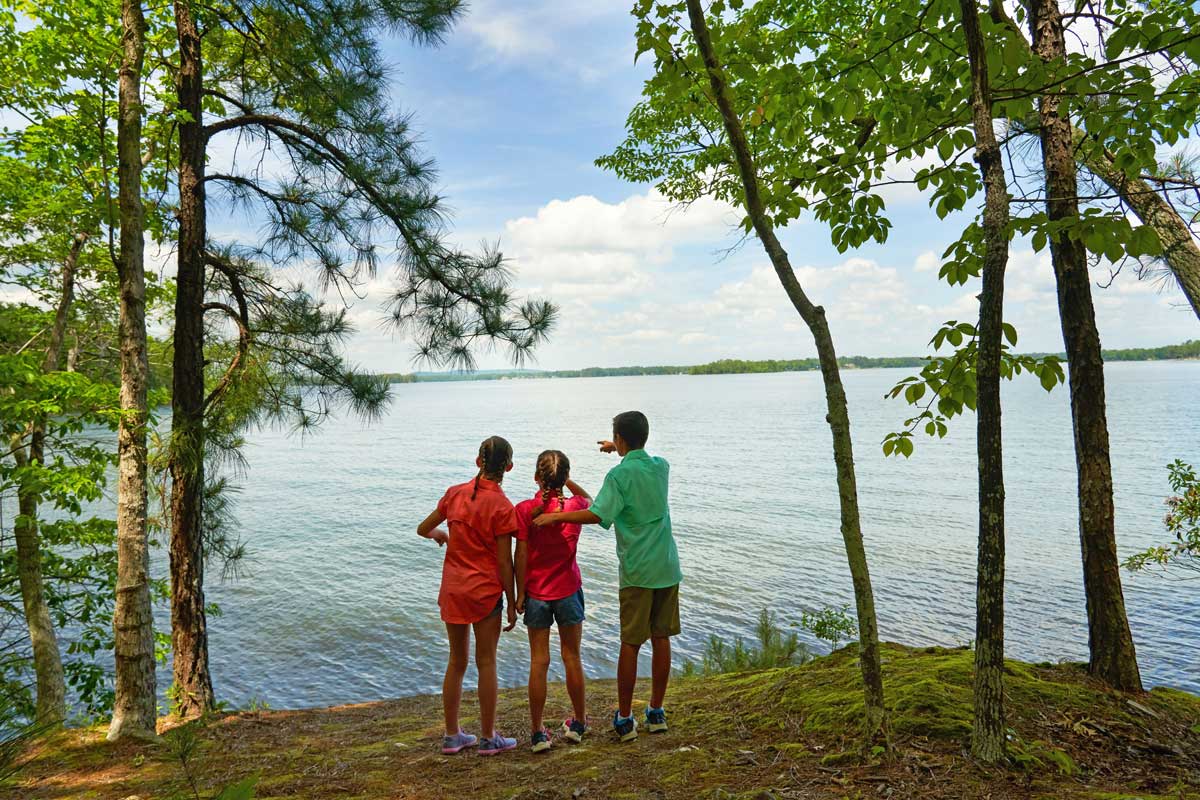 Best Lakeside Vacation Destinations
We've put together a list of some of the top lake destinations, as well as suggestions for lakeside cottages and lakefront vacation rentals across the United States. Each of these family-friendly destinations offers the chance to unwind and create lasting family memories.
South Carolina: Lake Murray
South Carolina's Lake Murray is a great option for your family summer lake vacation. This man-made lake in South Carolina boasts 55,000 acres of paddleboarding, kayaking, boating, sailing and endless water sports activities.
If you're looking for maximum rest and relaxation, head to the quieter side of the lake at Dreher Island State Park, where jet skis are not permitted but swimming and relaxing on this state park's sandy beach are encouraged. Kayaks and paddleboards are available for rental.
For those who like camping, there are campsites available or you can rent one of the five waterfront villas. You can also check out Airbnb and VRBO for a host of lakeside vacation rental options such as the Something's Gotta Give Lake House and the R&R Lake House Retreat.
Wisconsin: Ghost Lake Lodge
Wisconsin is known for more than its cheese. In fact, the Badger State has over 15,000 lakes and a wealth of lakeside getaway options.
One of the most beautiful lakeside vacation spots in Wisconsin is the Ghost Lake Lodge, perfectly sequestered in the Chequamegon National Forest. The property is one of the oldest, historic resorts in the Hayward Lakes area of Wisconsin.
Like its name, Ghost Lake is as quiet as a whisper, thanks to the banning of jet skis and speed boats on this placid lake. Get some additional peace and quiet by staying lakeside at The Lodge or at one of the historic lakeside log cabins located along Ghost Lake.
Mississippi: Tombigbee State Park, Tupelo
Located in Tombigbee State Park, Lake Lee in Mississippi offers endless water sports, playgrounds, and outdoor activities such as volleyball, disc golf and hiking trails. Picnic tables surrounded Lake Lee, where you can spend the day canoeing and fishing, and even stay overnight in a cabin.
No visit to Mississippi is complete without a stop in nearby Tupelo. Tupelo is best known as the birthplace of Elvis Presley, and you can visit the Elvis Presley Birthplace. You'll want to make time for lunch or dinner in Tupelo, as this Southern city is known for its Southern fare and BBQ.
All of these attractions and lakeside amenities make Tombigbee State Park the perfect family vacation spot and lake vacation in Mississippi.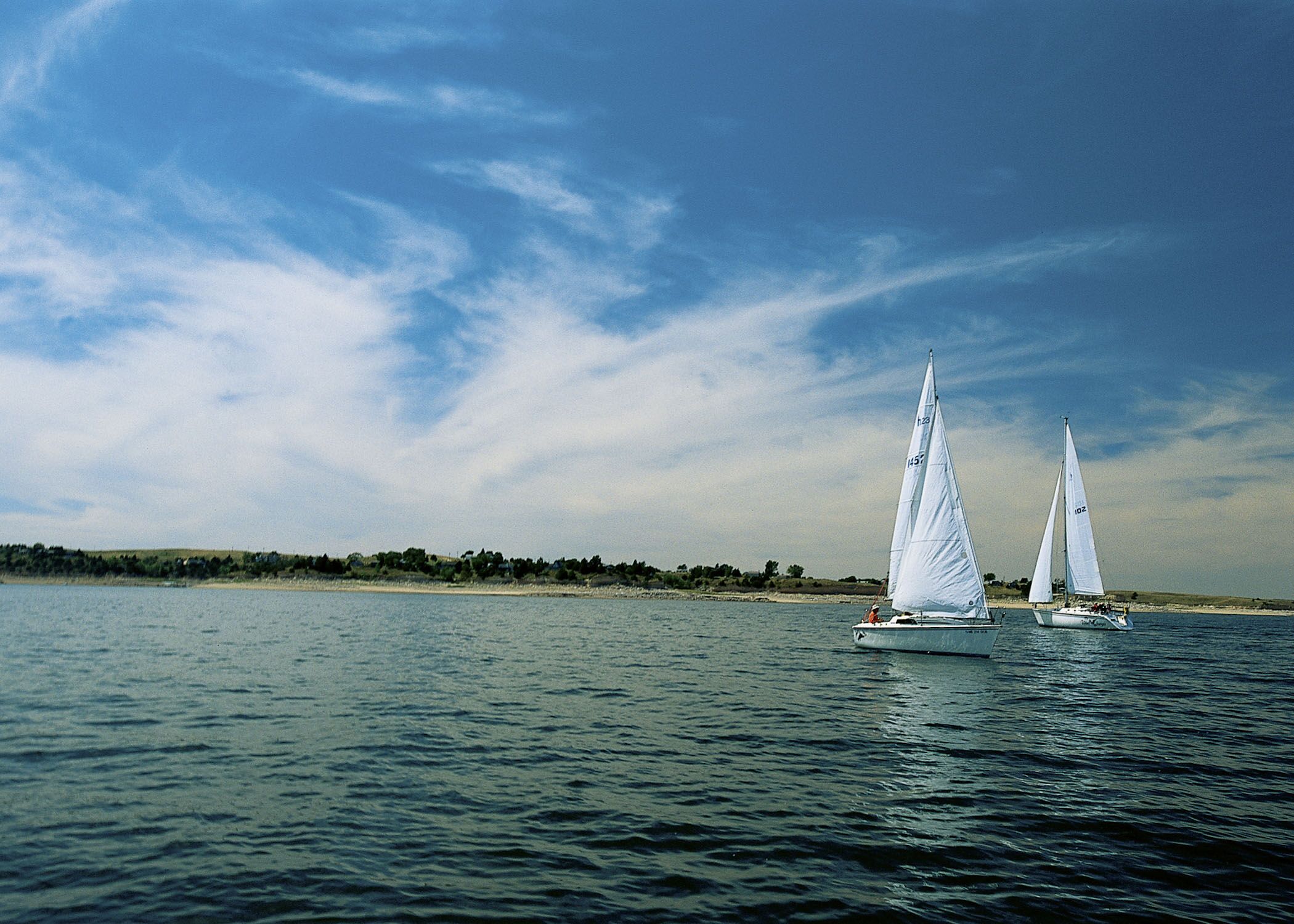 Nebraska: Lake McConaughy
Lake McConaughy, or Lake Mac as it's known to Nebraskans, is the state's largest lake at 142′ deep at its dam (Lake Mac is a reservoir). It has more than 20 miles of sandy beach, which makes it a favorite for families who want time to relax on the shore and play in the water.
Lake Mac is a mecca for those who love water sports, and travelers come from all over the Midwest to fish or boat at Lake McConaughy. Lake Mac also has hiking and biking trails.
There are several lodging options available for your lake vacation at Lake McConaughy, including camping or a cabin or vacation rental at Lake Mac Bivouac Rentals or Vogl's Lodge & Lure — all located around the lake.
Lake Tahoe is one of the most famous lakes in the United States. It straddles California and Nevada and is a favorite family vacation getaway and popular lake vacation spot. One of the best places to stay is on the north side of Lake Tahoe, but there isn't a bad view anywhere on the lake.
Many Lake Tahoe resorts have golf courses, but also offer other outdoor activities and water sports, such as kayaking, biking, swimming and canoeing. You can also enjoy the lakeside sandy shores of Sand Harbor State Park.
Minnesota: Lake Superior's North Shore
Minnesota is the land of 10,000 lakes, so there are hundreds of options for a memorable lakeside vacation in Minnesota.
Clearwater Lake, Lake Superior's North Shore, Turtle Lake and Shagawa Lake are just a few that come to mind. Minnesota has many top lakeside resorts, including Superior Shores Resort, Pier B Resort, Grand View Lodge, Lutsen and Ruttgers Bay Lake Lodge.
New York: Sarasota Springs
Travelers have flocked to the tiny lakeside town of Saratoga Springs, New York for decades. Mineral lakes dot the region, offering plenty of fun along the shores and in the water.
Saratoga Springs is a popular lakeside destination in New York. It has museums, skate parks, a historic battlefield and more. Other popular lakeside vacations in New York include Lake George Town, Lake Skaneateles, Ithica and Watkins Glen, which is on the southern tip of Seneca Lake, one of the Finger Lakes in New York.