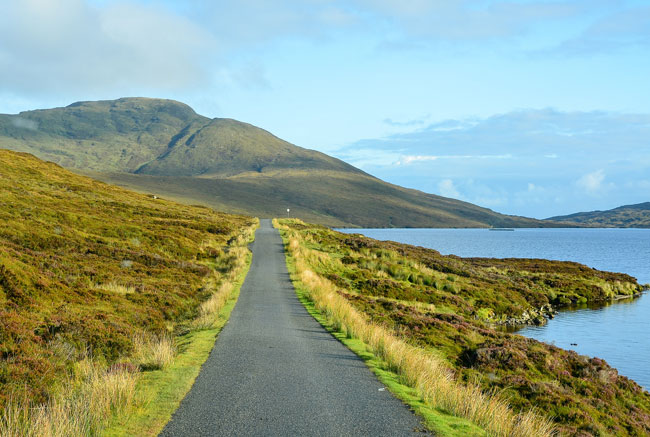 A well-planned road trip is a wonderful experience, whether with family, friends or on your own.  Here are a few tips to help you maximize your journey.
Visibility is crucial
Replace older wiper blades and top up your washer fluid before setting out. Knowing what's around you is crucial so safely set your mirrors and ensure that sight lines are clear. Keep your sunglasses easily accessible to combat our friend the sun.
Get a tune up
Cars, like musical instruments, need to be tuned. Check your fluid levels, lights and tire pressure and get an oil change before leaving or have your mechanic do it. Look into a roadside assistance plan, just in case.
Channel Your Inner Scout and Be Prepared
This is especially important if travelling alone. Bring a regular charger and have a back-up portable power supply. Letting the kids play with your phone can be tempting if they're getting restless but try not to let them run the battery too low.  Road closures and construction can be an issue so having an up to date GPS is a smart choice if you're alone or directionally challenged. There's also the old school paper map route for the traditionalists.
Fuel Your Body
Finding a balance between drinking enough water/coffee/etc and making too many "pit stops" can be tricky. Drink as much as you typically do as saving yourself an extra stop or two isn't worth feeling dehydrated. Go easy on the coffee as you'll be extra wired when you reach your destination. Pack your favourite meal replacement bars and some fruit so you can skip the greasy drive-through. Bananas are an excellent choice as they're not messy and full of potassium, which keeps your energy level elevated.
Comparable Company
It's easy to compromise on music selection and climate control; deciding when and where to stop is a little more complicated as everyone has a different "car tolerance." Mine is significantly higher than my husband's. When I told him I was writing this article he said I should include "Make your husband fly". I do love him, however I prefer driving alone on five hours or more drives. When we do the 3,500 km round trip to and from Nova Scotia, we discuss the thought of an overnight stop before even getting in the car.
Relax and Enjoy the Trip
A road trip is all about the journey! Some enjoy the in-car time and others look for a place to happen, making stops along the way. Definitely stop/pull over safely if you see something interesting. A previous regret is driving past the Corner Gas set in Saskatchewan and not stopping for a picture.
Also, road side tourist information centres are a great resource. However, we all have a limit to how long we can stay out. Don't push yourself if you're tired; be smart and pull over or take a break. What good is the journey if you never reach your destination?
Reprinted with permission from Modern Mississauga.