Editor's Note: We share places, products and activities we recommend. If you make a purchase using a link on our site, we may earn a commission.
Stumped about what to get that travel lover this Christmas or holiday season?
The best gifts of travel are the memories and life-changing experiences that come with visiting a new corner of the world or small town in your own backyard.
Armchair Travel Books
But if you can't travel or give the gift of travel, the next best thing is experiencing travel through the eyes of others.
Armchair travel to unexpected destinations, world-class cities or the far corners of the globe, viewing them through the eyes of others with the same drive of wanderlust and adventure.
Cross the travel lover off your holiday gift list with this list of the best travel books for those whose bucket list seems to grow.
This anticipated memoir by Mia Kankimäki follows her daring decision to leave her more traditional life of a steady job and home and travel around the globe discovering herself and other parts of the world.
Inspired by Karen Blixen (Out of Africa) Kankimäki chooses to begin her physical and emotional journey in Tanzania, following in Blixen's footsteps. There she grapples not only with her own life choices, but Blixen's conflicting image.
Later, she follows in the footsteps of Isabella Bird, a 19th-century British woman who used "health reasons" as an excuse to explore the world. Kankimäki follows Bird's footsteps to Japan, hoping to cure her own depression.
The author finds other strength as she follows the path of other fascinating historical women, including Artemisia Gentileschi, a Florentine artist who overcame many struggles to create empowering art, and Yayoi Kusama, an avant-garde artist mentored by Georgia O'Keeffe who voluntarily lived in a psychiatric hospital in Tokyo for decades.
Set in exotic settings and rich with detail, this moving memoir pays homage to the lost women adventurers and artists who defied expectations in order to see—and change—the world.
It makes a great gift for travel lovers and any woman seeking empowerment as she forges her own path while embracing the true spirit of travel.
Buy the book on Amazon here (Available on November 10, 2020)
Crack open a bottle of red and kick back with Godforsaken Grapes—a mix of memoir and education about winemaking across the globe.
Author Jason Wilson's pursuit of learning more about the craft of winemaking and the fruit that makes the best vino on the planet makes for a fascinating read.
His journey takes you through Switzerland, Austria, Portugal, France, Italy, and the United States! (Optional gift idea: throw in a bottle of wine with this book.)
Available on Amazon here in hardback, Kindle and audio formats.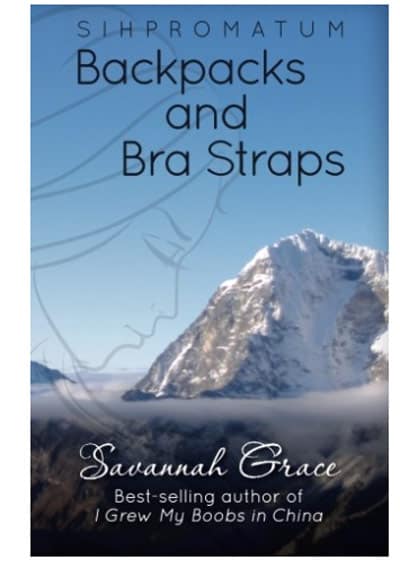 Forget carry on, if backpacking is your travel jam then this book is for you. Award-winning author, Savannah Grace continues her travel tales detailing the interpersonal dynamics of traveling with family and the backpacking community while coming-of-age.
This memoir shares the experience of watching the sunrise over Mount Everest and exploring the mountainous regions of Russia.
Backpacks and Bra Straps picks up where Grace's first book ended and is full of endearing stories coupled with hilarity.
Available here in Kindle and paperback formats on Amazon.com.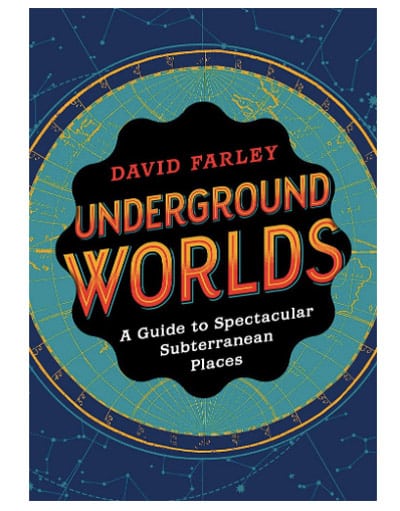 Some of the most unexplored places left to explore are right under our feet or rather beneath them.
In Underground Worlds, David Farley opens up a whole new world of amusement parks, catacombs, salt mine cathedrals, secret ancient cities, and the largest glasswork in the world located in an underground train station in Taiwan!
All of these cities are yours to explore without leaving your living room or climbing down a manhole cover.
Available here in Kindle and hardback on Amazon.com.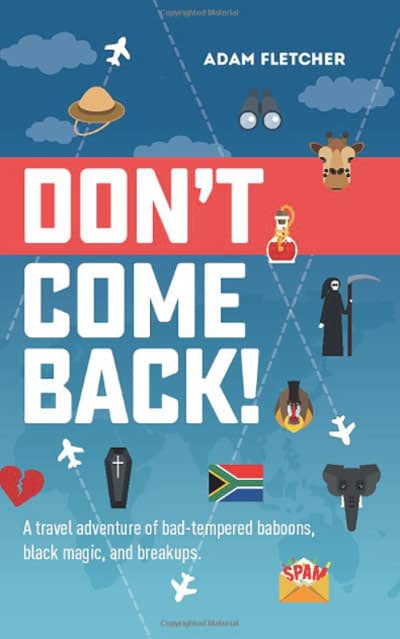 The title of this travel book and tales within its pages are well…..weird and fiercely entertaining!
After falling on a bit of bad fortune including losing a long-time girlfriend and his hair, author Adam Fletcher decides to accept an invitation for a free trip from a stranger.
During his journey, Fletcher finds himself at odds with an angry baboon, face-to-face with Komodo dragons and his identity.
Currently available on Amazon here in Kindle and paperback.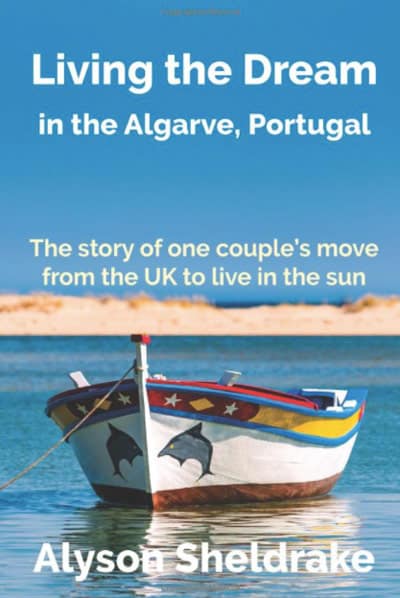 All great love stories or travel books should be like Alyson Sheldrake's Living the Dream: in the Algarve, Portugal. Alyson and Dave Sheldrake fell in love in a fishing village and as a result, fell in love with the village as well.
Spoiler alert: it was in Algarve, Portugal. For anyone that has yearned to follow their dreams and moving to another country and literally setting up shop, will want to read this book.
However, getting around the red tape of moving to a new country and opening a business is anything but romantic.
This real account of ex-pats is filled with vignettes both educational and endearing.
Available on Amazon here in Kindle and paperback.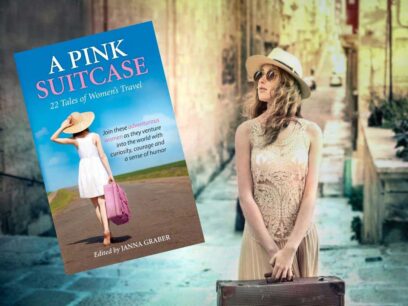 Follow the adventures of 22 top female travel writers on their journeys across every continent.
This travel anthology offers one of the most diverse collections of stories in one travel book.
Told through the viewpoint of women that could be travel guides themselves these stories offer more than just travel tips but tips for life.
Some of the most memorable stories include running a race in French Polynesia, exploring the Hill Tribes in Thailand, hitchhiking in Samoa among other exciting narratives and shared adventures.
Available on Amazon here in paperback and Kindle.
With the rise in the popularity of RV road trips one of the best gifts you can give that travel lover this holiday season is the opportunity to write their own travel stories and later reference those experiences as future travel tips.
This customized travel planner includes maps of National Parks in North America (Canada and the United States), and over 100 pages to document your travels from meeting new friends to campsite locations to that aha! moment of the day!
Available on Amazon here in paperback.
Get a jump on your Christmas and holiday season shopping with this list of diverse travel books for your loved ones.
Other Gifts Ideas for Travel Lovers:

Best Christmas Ornaments for Travelers
13 Travel Gift Ideas for Her

7 Gifts for Kids: Introduce Your Kids to the World
Latest posts by Angela Cavallari
(see all)