Editor's Note: We share places, products and activities we recommend. If you make a purchase using a link on our site, we may earn a commission.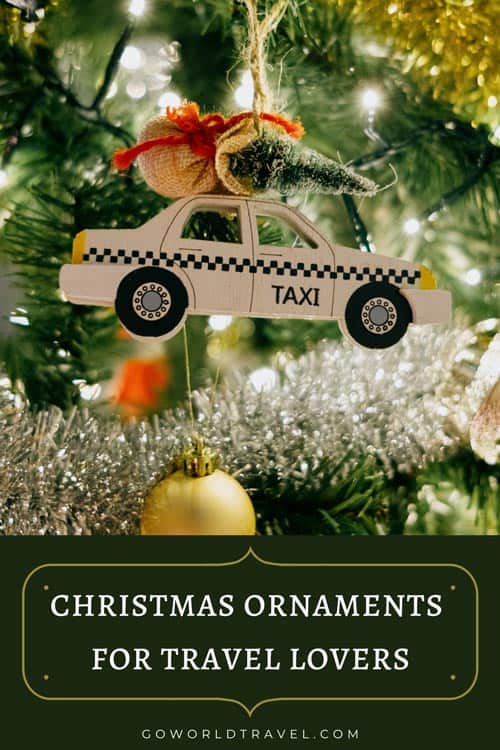 Each year the Christmas tree gets dolled up in ornaments. Some of these ornaments are time capsules or handmade popsicle-stick masterpieces or delicate heirlooms, and some are hand-picked by a loved one for you. Each is a memory and a connection, which makes it one of the best Christmas gifts.
Remind the travel lover in your life that you're thinking of them with one of these travel-themed Christmas ornaments. If you're the one with a passion for traveling then one of these ornaments might be perfect for your home.
Christmas Ornaments for Travelers
Here is our list of 20 unique travel ornaments from Amazon that we love this year:
World Travel Trunk on Amazon
Old World Globe Christmas Ornament by Creative Co-op on Amazon
Personalized Vacation Travel Suitcase Christmas Ornament on Amazon
Kurt Adler Glass Stack Suitcase Ornament on Amazon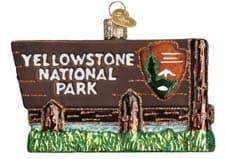 Old World Glass Blown Yellowstone National Park Ornament on Amazon.
Kurt Adler Happy Camper Ornaments, set of 2 on Amazon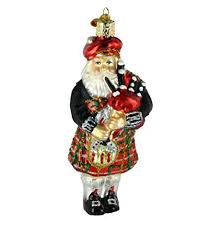 Highland Santa Glass Blown Ornament by Old World Christmas Ornaments on Amazon
English Phone Booth Glass Blow Ornament by Old World Christmas Ornaments on Amazon
Kurt Adler Glass Big Ben Ornament on Amazon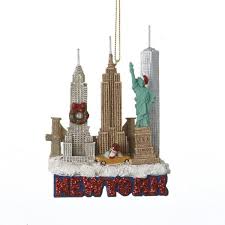 Kurt Adler New York City Ornament on Amazon
Kurt Adler Venice Cityscape Glass Ornament on Amazon
Kurt Adler Paris City Glass Ornament on Amazon
License Plate USA Map by ChemArt on Amazon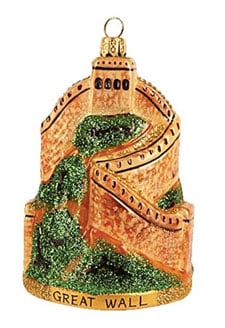 Great Wall of China Ornament on Amazon
Cruise Ship Glass Ornament by Old World Christmas Ornaments on Amazon
Personalized Family SUV Travel Ornament on Amazon
Passport Glass Blown Ornament by Old World Christmas Ornaments on Amazon
Kurt Adler Bon Voyage Glass Blown Suitcase Ornament on Amazon
Hiking Compass Ornament by Midwest-CBK on Amazon
Traveling Adventurer Glass Globe Ornament on Amazon
For more gift ideas for travelers, please visit our shop at GoWorldTravel.com/shop