Dear Readers: All the products we feature were hand-selected by our team. If you buy something, Go World may earn an affiliate commission.
Christmas Ornaments for Travelers
If you're like us, your Christmas tree is a reflection of who you are and what you love. If you're a frequent traveler or someone who loves travel, then these Christmas travel ornaments might be for you.
We found 20 unique travel ornaments from Amazon that we'll be adding to our tree. What about you?
World Travel Trunk on Amazon
Old World Globe Christmas Ornament by Creative Co-op on Amazon
Personalized Vacation Travel Suitcase Christmas Ornament on Amazon
Kurt Adler Glass Stack Suitcase Ornament on Amazon
Kurt Adler Resin Stacked World Signs With Globe Ornament on Amazon
Kurt Adler Happy Camper Ornaments, set of 2 on Amazon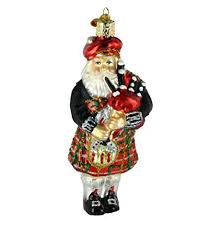 Highland Santa Glass Blown Ornament by Old World Christmas Ornaments on Amazon
English Phone Booth Glass Blow Ornament by Old World Christmas Ornaments on Amazon
Kurt Adler Glass Big Ben Ornament on Amazon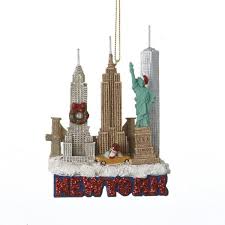 Kurt Adler New York City Ornament on Amazon
Kurt Adler Venice Cityscape Glass Ornament on Amazon
Kurt Adler Paris City Glass Ornament on Amazon
Kurt Adler Rome Glass Ornament on Amazon
Kurt Adler London City Glass Ornament on Amazon
Cruise Ship Glass Ornament by Old World Christmas Ornaments on Amazon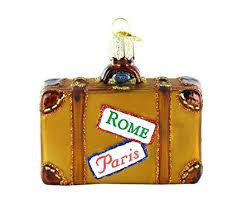 Suitcase Glass Blown Ornament by Old World Christmas Ornaments on Amazon
Passport Glass Blown Ornament by Old World Christmas Ornaments on Amazon
Kurt Adler Bon Voyage Glass Blown Suitcase Ornament on Amazon
I Haven't Been Everywhere Ornament by CafePress on Amazon
Traveling Adventurer Glass Globe Ornament on Amazon
For more gift ideas for travelers, please visit our shop at GoWorldTravel.com/shop