This article may contain affiliate links to trusted partners. If you make a purchase, we may receive a small commission. All opinions are our own and we only share things we recommend.
What's the next best thing to do when you can't travel? Escape through these travel books written by top travel writers on popular destinations in the United States and around the world.
We've put together a list of some of the best travel guides, as well as insightful travel memoirs, anthologies and other travel books for armchair travelers.
These will transport you to the sunny shores of Aruba, the wilds of the Appalachian Trail, the mountains of Colorado and more.
Here's our list of must-read travel books for the armchair traveler:
When William Least Heat-Moon set off on a journey along America's backroads, he didn't imagine the adventures and discoveries he would find. This travel writing masterpiece takes a look at the small towns that dot the American landscape, seen through the eyes of a curious adventurer.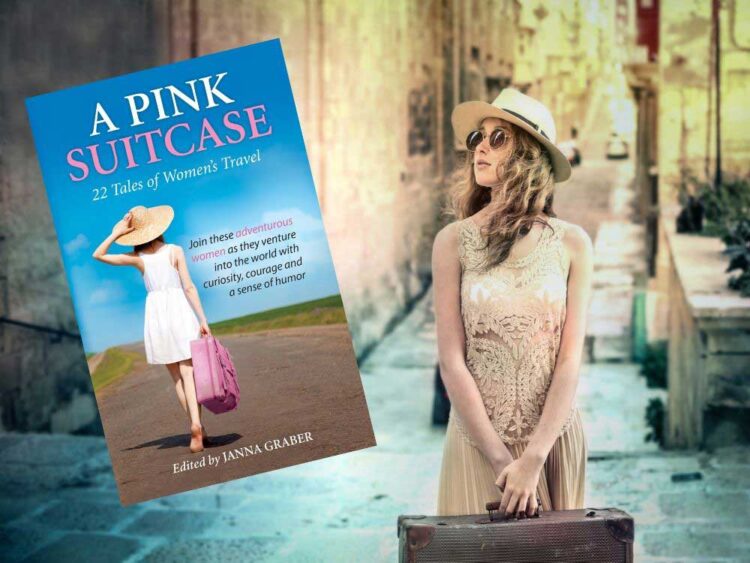 Told through the eyes of 22 adventurous women, this travel anthology shares each woman's story as they explore the world, challenging Mother Nature, meeting unexpected roadblocks and uncovering their own hidden strengths. From sailing the world with a finicky cat to learning to cook in France to backpacking the Appalachian Trail, the compelling stories in A Pink Suitcase are the perfect cure for those with wanderlust.
National Geographic's compiled stories feature new destinations from the most-celebrated travel guides and storytellers across the globe. Each tale includes stunning color photography and invaluable information for travelers.
You can't mention travel books or bestsellers without mentioning the legendary Jack Kerouac's On the Road. While this isn't considered a new book by any stretch it still holds the attention of generations of readers looking for the ultimate road trip. Kerouac's true story chronicles the spirit of adventure inside of all us, and for that reason, it is still considered one of the best travel books today.
Adventure can take many forms, as this collection of 24 first-person travel stories displays. In Adventures of a Lifetime, you'll experience the thrill of hiking the peaks of Tibet or climb out of your comfort zone by sailing the open seas or cycling through Europe. This travel anthology is perfect for those who need some inspiration for their bucket list.
What happens when a hapless surfer takes a trip to mainland Mexico to ride the ultimate wave with zero cash to pay for his travel? Paul Wilson's travel memoir, Bad Karma, is not only a true story but takes readers on a wild ride of what happens when you cross paths with some fellow surly travelers and create bad karma for yourself along the way. Set in the summer or 1978, this story is not only a trip, but is a real page-turner.
This bestseller (available on Amazon) is an account of travel writers David and Veronica James as they go on the ultimate road trip after their kids move out, leaving them with nothing to lose and a wanderlust that has never been satisfied. Going Gypsy is well worth the read.
In A Walk in the Woods, travel writer Bill Bryson takes readers on a hike across the Appalachian Trail and some of the most beautiful terrain in the United States. Bryon's hilarious vignettes provide an entertaining look into the people you meet while on the road of adventure.
Those we meet while traveling can change our experiences or even our lives. These 21 first-person stories share how random encounters with strangers while traveling have changed or affected each person's life. These tales chronicle accounts of heartbreak, joy, kindness and redemption.
This travel memoir became a bestseller and beloved classic for good reason. Author Elizabeth Gilbert's engaging story of redemption through travel is insightful and entertaining. Eat Pray Love is a relatable story of finding your own true worth, set in amazing locations like India and Bali. Skip the movie and revisit this true story where you can find a sense of place and self.
One of the best books for self-discovery and a true lust for travel, Into the Wild is an account of the life of Christopher Johnson McCandless. Author Jon Krakauer does an excellent job of telling the real-life story of McCandless's journey as he travels to Alaska after walking away from his home, cash, family and all his possessions in search of anything that does not resemble the mundane 9-5 existence of American life.
These are just some of the many travel books that are perfect for the armchair traveler inside all of us. What are some of your favorite travel books?