Tucked away in the quiet Knorhoek valley just ten minutes from Stellenbosch in South Africa's Cape Winelands you will find Muratie wine estate.
South Africa's Cape Winelands are loved the world over not only for their fabulous wines, but also their breath-taking landscapes, amazing wine-tasting venues, quaint accommodation options, delicious cuisine, and all-around fabulous experience.
The Winelands cover a large area of South Africa's Western Cape, encompassing some of the country's most famous wine regions.
Some of the most popular regions for visitors to the Cape Winelands include Paarl, Tulbagh, Franschhoek and of course, Stellenbosch where you'll find Muratie. But this is no ordinary Stellenbosch wine farm.
Yes, Muratie makes some great wines, and yes it has an amazing restaurant that serves farm-fresh cuisine for breakfast and lunch. But what really sets Muratie apart from other wine farms is the fact that it is still pretty much the same as it was in the late 1600s.
Step back in time at Muratie
The estate is owned and run by the Melck family who has been farming this land for most of its wine-making days. When arriving at Muratie you are almost immediately sent back in time thanks to the historic farming equipment and tools on display at the entrance to the wine cellar and tasting room.
Once inside the cellar, you will have entered a time capsule with original paintings and furniture that has been collected over many years. Any Stellenbosch visitor will be able to regale you with tales of Oom Samie Se Winkel. A local institution, and a must-do stop in the Cape Winelands.
Reminiscent of the rural trading posts of the Victorian era, the store is packed floor to ceiling with knick-knacks, artworks, antiques, and relics of a bygone era. And when stepping foot inside Muratie it's easy to see that this estate is owned by the same family of collectors!
Tasting with a difference
The tasting room is also something special with its cobwebs that decorate the walls and wrap themselves around the vintage wine bottles and paintings on display.
The owners of the farm have converted some of the old concrete fermentation tanks into little sitting areas where you can still feel the wax coating on the walls. However, just next door more of these ancient concrete fermentation tanks still hold some of the estate's recent vintages.
The tasting experience will also introduce you to some of the characters from the farm's past with each wine varietal named after one of the people who share Muratie's rich history.
You'll never want to leave
Once you've arrived at Muratie, the estate's welcoming atmosphere will ensure you never want to leave and thankfully we didn't have to just yet as my family and I had the pleasure of spending an amazing night on the farm.
Muratie has only one offering for accommodation which is the GP Canitz Guest Cottage, sleeping two adults. The cottage is well equipped with one large bedroom with an en-suite bathroom, a small kitchen, and a beautiful living room with a large fireplace.
It is situated close to the restaurant and within a few steps from the tasting room and art gallery. 
Now if you had ever dreamed of owning a wine farm this is just the place for you. Once the farmworkers have gone home and the restaurant and tasting room have closed, Muratie is completely yours – well apart from the actual owner of course, who lives in the farm's historical manor house.
Once we had done some exploring and taken a stroll through the vineyards, we decided to take our bottle of MCC and sit on the grass and simply take in our surroundings as the sun slowly slipped behind the mountains.
So much more to enjoy
But, as mentioned, there is so much more to Muratie than just good food and wine. The estate is also a haven for lovers of the outdoors with amazing hiking trails as well mountain biking. There is even a trail center on site which caters to all your needs.
Harking back to Muratie's art history, with one of the farm's previous owners GP Canitz (for which the cottage is named) being a famous artist, there is also an art gallery on the property. Here modern artworks sit juxtaposed against the bare brick walls of the very first dwelling on the estate.
There's bound to be something everyone can enjoy at this rustic, off-the-beaten-track, wine estate in the Cape. Whether you are visiting for the day or wanting to plan a romantic weekend away, you should definitely add Muratie to your bucket list.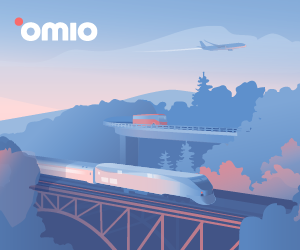 Book This Trip
Ready to plan a rejuvenating vacation to South Africa's Cape Winelands? Start preparing with insider tips on how to get around, hotel and VRBO accommodations, local restaurant reviews and more through TripAdvisor and Travelocity.
For the best deals on flights, train tickets and car rental options, visit OMIO Travel Program.
Get a taste of the bold flavors of South Africa before your trip with the help of Wine.com. A personal sommelier will chat with you about you wine preferences and regions to explore then a selection of bottles will ship to your door. Find your new favorite bottles here.
Read our other articles about exciting destinations here:
Author Bio: Janine Avery was born and bred in Cape Town, South Africa, and says there is nowhere she would rather call home. She is a lover of all things nature and loves to explore new places, enjoying any form of travel from basic tenting to lazing in luxury lodges. She also loves to dabble in digital marketing, spread messages on social media, and take audiences on a journey through her travel stories.