Editor's Note:  We share places, products and activities we recommend. If you make a purchase using a link on our site, we may earn a commission.
What if we told you there is a way for you to travel the world and earn money while you're doing it? A way to make travel a priority in your life, but still have a career that supports this passion? A career that will make you money but allow you to live the life you really want to live?
Well, there is, and it's teaching English as a Foreign Language.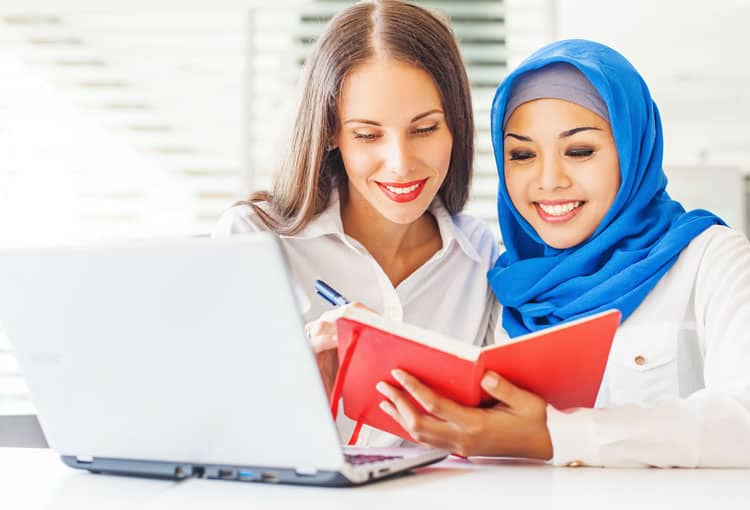 Teaching English as a Foreign Language
Teaching English as a Foreign Language is also commonly known as TEFL. If you are a TEFL teacher, you teach English to non-native speakers of English. In other words, your students are learning English possibly as a second language but more likely as a third or fourth language – a foreign language.
TEFL teachers teach language learners of all ages. They teach in kindergartens, junior and high schools, universities, on summer camps, in language schools, or privately in 1-to-1 lessons.
They teach and earn money in hundreds of countries all over the world, from Australia to Argentina, and the UK to Uzbekistan – that's right, you can teach English as a Foreign Language in both English-speaking countries and countries where English is not a national language.
What do I need to teach English as a Foreign Language?
There are a few common misconceptions regarding TEFL that you might have heard, and we'd like to set the record straight.
You do not need to speak the first language of your learners. TEFL teaching is based on immersion learning, which has been shown to be a very effective method of teaching a language. This means that you will only speak English in the classroom – and hopefully, your learners will only speak English too!
You do not need to be a native English speaker. There are hundreds of thousands of TEFL teachers whose first language is not English, though they have a very high level of English. TEFL teachers who are English language learners themselves have a valuable advantage over native English teachers. Because they have gone through the process of learning English themselves, they can understand the challenges their learners face from personal experience. As long as you have at least a C1 level of English (according to the Common European Framework of Reference for languages) you can be a TEFL teacher.
You do not need to be a qualified teacher to be a TEFL teacher. Of course, being a teacher and having a Bachelor's in Education or a PGCE will be beneficial for you, but it's not a requirement to train as a TEFL teacher. Some jobs may require teachers to have an undergraduate degree (in any field), but the basic requirement to be a TEFL teacher is to have a 120-hour TEFL certificate from an internationally recognised and accredited TEFL provider.
What is the TEFL course?
The TEFL course will provide you with an overview of TEFL teaching methods and techniques, theories of learning, tips for classroom management, as well as a reminder of the basics of English grammar and skills (if you need it!).
The TEFL course will prepare you mostly to teach adults but you will also be qualified to teach Young Learners. While many TEFL teachers teach General English, you might find yourself teaching English for Academic Purposes, English for Specific Purposes (for example, Nursing or Aviation), Business English or preparing for an English exam.
Many TEFL course providers offer top-up courses for these teaching specialties which you can choose to do if you know you are going to need it or if you would like to add on to the foundations of teaching that your TEFL course gave you – but they're not essential. You will get all the specialised training you need on the job to earn!
As you can imagine, being a TEFL teacher opens up the world for you. Your life doesn't need to revolve around your job because you can choose where you want to live and find a job there, wherever that may be.
In your daily life you will have an authentic experience of living in this city, while on weekends and holidays you are free to explore the country to your heart's content.
Also, you can make international friends, wherever you go! Discover InterNations, the community for global minds with over 4.2 million members worldwide. Enjoy events, join groups, and more!
Teaching English Online
If you decide to teach English online you can become a digital nomad. What this means is that you teach English online to learners all over the world, from anywhere you like.
Being a digital nomad is the ultimate way to take control of your work-life balance because you can choose how much and how little you want to work and earn. You decide where you want to live, and you decide when you want to work and when you want to be on holiday.
Many English teachers take advantage of all the convenience teaching online offers, and move around from country to country on a regular basis. They might even earn extra income from their travels by being a travel blogger or influencer. There are many available jobs as an online English teacher.
Again, can you see how you can design your TEFL job to your own wants and needs? Who else can say that about their work? So now the obvious question is, where are you going first?
It has all the information you need on over a hundred popular TEFL destinations all over the world. Whether you're thinking of teaching in Bali or Bangkok, the World Factbook 2021 has everything you need to know. Happy traveling!