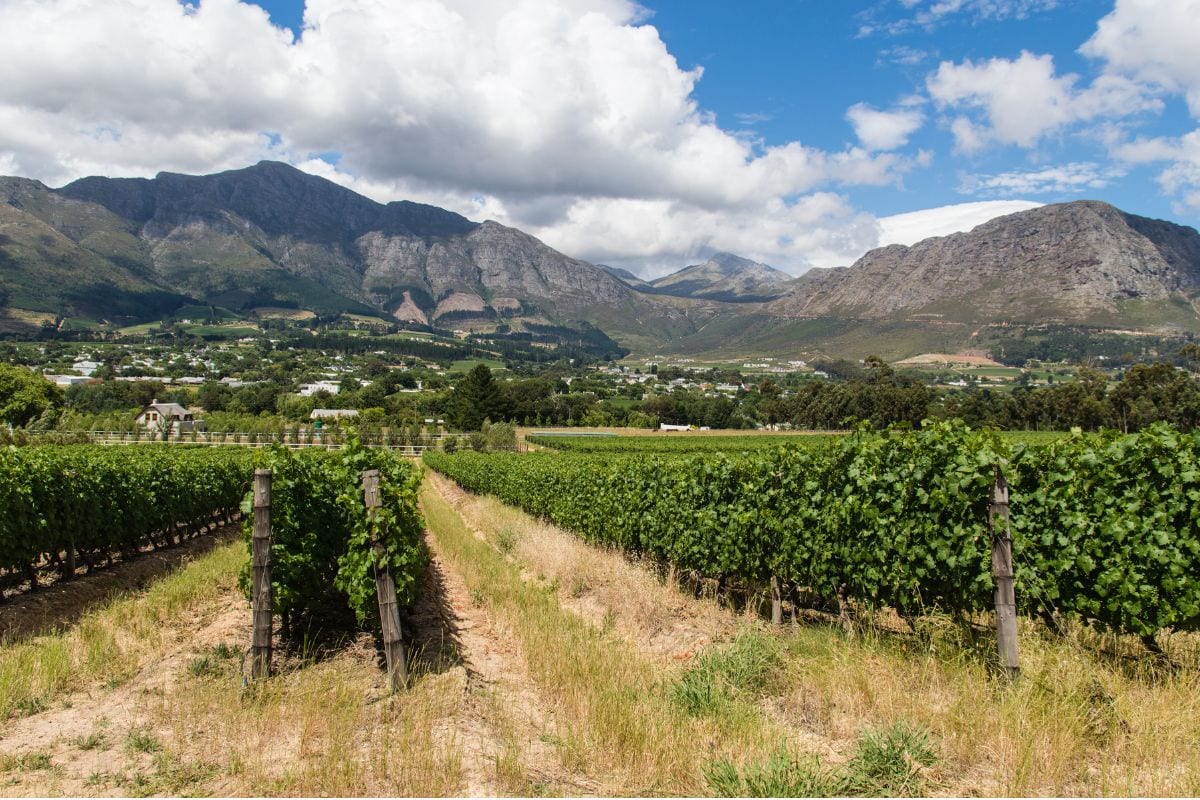 In South Africa's beautiful Western Cape province, the Cape Winelands attract visitors from all over the world who flock to enjoy the fabulous cuisine, award-winning wines and stunning scenery.
While the towns of Franschhoek and Stellenbosch are well-known to many, Paarl is another town well worth a visit on your journey through the vines.
READ MORE: This 10-Day Land and Cruise Safari is the Perfect Introduction to Southern Africa
Established by Dutch colonists in the 17th century as a trading post, although inhabited long before this by the Khoikhoi people, this historic town boasts a rich cultural heritage.
The town's unique blend of architecture, natural beauty, wine culture, art scene, and diverse culinary offerings make it an ideal spot for tourists seeking a unique travel experience.
And one particular property is making a getaway here even more memorable.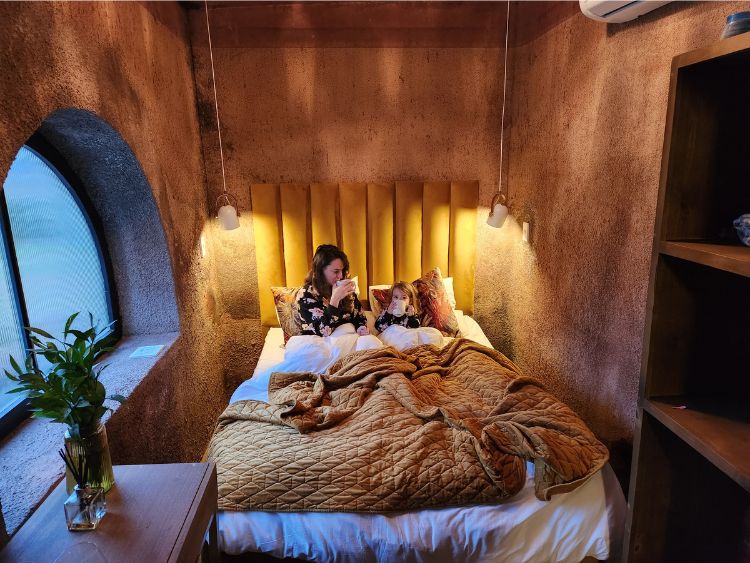 A One-of-a-Kind Escape
On a working wine and fruit farm that has been under the same ownership for the last seven generations, is where you will find Le Héritage. Here just two guest suites are to be found, nestled within the concrete walls of what once used to be real wine tanks.
The original tanks, constructed way back in 1821, and operating as real wine receptacles for some 25 years, now play host to a completely unique Winelands getaway.
Best Tips & Tools to Plan Your Trip
Here you can shower, sleep and sip your coffee surrounded by the knobbly walls that once held pinotage, or perhaps merlot. The many years of tartaric acid build-up only adds character.
But historic doesn't mean old, as somehow the owners here have managed to create a lux, modern and cozy environment within these characterful walls. Equipped with lush Egyptian and velvet bedding, a fully equipped kitchen, their own barbeque areas and standing alongside a stunning 19 metre pool, this is winelands living at its best.
Read More: Finding Magic in South Africa's Cape Winelands
Discovering the Town of Paarl
Whether you're a history buff, a wine lover, or an adventure seeker, Paarl has something to offer.
The name Paarl means "pearl" in Afrikaans, a nod to the precious pearls found in the nearby river, but it's an apt name for the town as a gem of the Winelands.
Home to some of the world's most celebrated vineyards, Paarl also boasts a number of exciting outdoor adventures, from hiking trails to horseback riding, as well as plenty of things to do with families.
Wine Tasting in Paarl
Paarl is home to some of the most celebrated vineyards in the world, with picturesque landscapes and breathtaking views. You can explore these vineyards on one of several wine routes, each offering a unique experience.
The Paarl Wine Route is perhaps the most popular, with over 25 wineries to choose from. Some of the favourites here include Nederburg and Rheboksloof, which also both offer kid's tastings and jungle gyms to keep the little ones entertained.
Learn About the History and Culture
Although local people had been living in Paarl for generations, the town was officially established by the Dutch East India Company in 1687 as a trading post. The later arrival of the French Huguenots also had a significant impact on Paarl's cultural heritage and the establishment of some of the world's most renowned vineyards.
These influences are still visible in many of the town's historic buildings, such as the beautifully preserved Groot Drakenstein Prison and the iconic Pastorie.
You can also visit Paarl's iconic Taalmonument. A large monument dedicated to the language of Afrikaans which stands pride of place on the Paarl mountain and speaks to the diverse origins of the language.
Read More: Why the Battlefields of South Africa Should Be on Your Bucket List
Hiking, Cycling and Nature Trails in Paarl
When it comes to exploring the natural beauty of Paarl, there are many hiking and nature trails to keep you busy, whether through the surrounding mountains, valleys, or vineyards.
The Paarl Mountain Nature Reserve is a hiker's paradise, home to a variety of fynbos, birdlife, and small mammals. The most popular trail is the Paarl Rock Trail, which takes you to the summit of Paarl Mountain. And if you prefer cycling to hiking, Paarl has several trails that will cater to you. The most popular route is the 47-kilometer Paarl to Franschhoek route. This takes you through some of the most picturesque vineyards and valleys in the region.
Family Activities in Paarl
If you're travelling with little ones in Paarl you'll be delighted to discover many fun things to do with kids. One of the most unique and interesting is a visit to The Alpaca Loom. This is where your kids can literally play amongst these friendly, furry creatures. Purchase some food from the farm shop and enjoy feeding the alpacas. Or, visit the rest of the farm yard where you can meet some goats, horses, donkeys and camels.
Just down the road the popular Spice Route Venue also provides endless hours of entertainment for the entire family. There is a large children's play area, chocolate, beer and wine tasting, as well as numerous restaurants.
So next time you're dreaming of enjoying a glass of red, overlooking a glorious mountain, in a unique cultural hideaway, you know just where to go.
More helpful articles:
Author Bio: Janine is a lover of travel, adventure, wine, and good food. She is passionate about wildlife and conservation and was raised by a bundle of scientists, botanists, researchers, biologists, and creatives. Based in Cape Town, South Africa, she loves travelling with her husband and toddler, taking her audiences on adventures both locally and throughout the globe. She is also the first to confess that she's been badly bitten by the travel bug.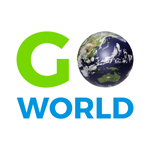 Latest posts by Go World Travel Magazine
(see all)