Native American Heritage Month, observed in November each year, honors the history, culture, and present-day experiences of Native Americans. This month is a great time to learn more about rich Native American traditions and cultures.
Here are some ideas for events that will highlight the history and culture of indigenous people.
The Origins of Native American Heritage Month
As with many national months, the origins of National Native American Heritage Month can be traced back to a presidential proclamation.
In 1992, President George H.W. Bush along with congress issued a resolution designating November as National American Indian Heritage Month (now known as Native American Heritage Month).
Before this, there were weeks designated to recognize the contributions of Native Americans, but this was the first time it was made into month-long recognition.
Best Tips & Tools to Plan Your Trip
Visit Mesa Verde
One of the best places to learn about Native American history first-hand is at Mesa Verde National Park in Colorado. Mesa Verde National Park contains some of the best-preserved ancient dwellings of the Pueblo people, who lived in the Southwest for hundreds of years. When visiting the park, you can walk through the Cliff Palace, which had 150 rooms and was populated by around 100 people.
You can also see other preserved dwellings, like Spruce Tree House and Balcony House. This park is an excellent place to start a discussion about native peoples. It provides a visual picture of the lives they once led and the challenges they faced.
Visitors can walk through the dwellings, see the construction techniques, and picture life as it was in the past.
Learn About Native American Food Traditions
Food is one of the most important ways that cultures express themselves. When you eat a traditional dish, you learn about the people who prepared and ate it. You also learn about the environment in which people lived and the challenges they faced.
Native Americans have a long history of cultivating crops and harvesting wild food. These practices have shaped the culture and the identity of native peoples. For example, the cultivation of corn has been central to many indigenous peoples.
It has been so important to the culture that the Hopi people have many stories of their heritage that involve corn. Corn provided a staple crop for many native peoples and helped them survive in their environment.
Visiting an indigenous-focused farm or garden is the perfect place to learn about indigenous food traditions. Seeing crops that people once cultivated and still cultivate is a great way to understand the importance of food to their culture. You can also talk to indigenous people who still cultivate and harvest native crops, like corn, squash, potatoes, and beans.
Attend a Powwow
In addition to cultivating crops and harvesting wild food, native peoples have also long participated in communal gatherings. These gatherings, known as powwows, are held to celebrate different occasions and to strengthen the bonds between native peoples.
You can learn more about powwows by attending a gathering. Some libraries host powwows as part of their programming, or you can visit a powwow near you. Powwows are often held on weekends, so you can attend one with family or friends.
For people who have never attended a powwow, it can be useful to know some of the basics about the event. People wear traditional clothing and dance in a circle. If you are attending a powwow with families with young children, you can expect to hear loud music and see people dancing.
Learn About the Role Indigenous People Have Played in History
Over the past centuries, indigenous peoples have had a major impact on the history of the United States. They have shaped the culture, fought in wars, and influenced the development of the country.
One example of their contributions is during World War II. Navajo Code Talkers developed code for the US military that was efficiently translated and difficult for opposing armies to decode. This played a crucial role in the US military success in the Pacific theater.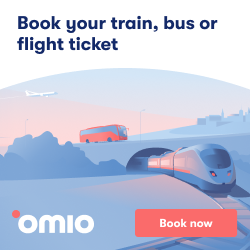 Learn About the Experiences of Native Peoples Today
Many people focus on the past history of native peoples, but it is also important to understand their experiences today. Unfortunately, the past mistreatment of indigenous peoples continues to affect many in the present.
For example, many native children were put into residential schools designed to assimilate them into the culture of the majority. Some were abused and mistreated by the teachers in these schools, leading to intergenerational trauma that continues to affect communities today.
For many communities, these residential schools were traumatic experiences. They were often forced to abandon their native languages and culture and be taught by people who abused them. Some native communities are still struggling from the effects of these experiences.
Today, many Native American people are working to protect their traditions, revitalize their languages and honor their cultural traditions. Many carry on their ancestors' customs and traditions through storytelling, ceremonies and art, such as beadwork, painting and sculpture.
Appreciate Native American Art
Visual art is a way for people to express themselves and communicate their culture to others. Indigenous Americans have a long history of crafting art that expresses their culture. Some of the most interesting visual art pieces include decorated baskets and beaded artwork.
The baskets typically include intricate designs that tell a story about the person who made them. Visiting a native-owned art exhibition or gallery is a great way to learn about the culture. Exhibitions often include information about the artist and share how their art represents their culture.
Exhibitions are also a great place to start a discussion about the stories that inspire Indigenous American art.
Learn the History of Tribes in Your Area
You can learn more about the history of native peoples in your area by visiting local museums. Many museums host special programming during National Native American Heritage Month.
You can visit a museum and ask the staff to recommend exhibits or programs related to indigenous people in your area. You can learn more about indigenous peoples by reading books and articles.
You can also discuss what you have learned with friends and family. Celebrate National Native American Heritage Month and all that native cultures have contributed to the United States. Visit museums, attend exhibitions, and read books to learn more about the experiences of native peoples.
Where to Learn More About Native American Culture and History
Wind River Country – Wyoming
The only reservation in Wyoming, the Wind River Indian Reservation encompasses 2.2 million acres and is home to the Eastern Shoshone and Northern Arapaho tribes.
Here are a few ways to celebrate the month: visit the reservation (here are nine things to do, including the resting places of Sacajawea and Chief Washakie), learn more about the tribal nations through TravelStorys (where you can learn about the Arapaho creation story, the reintroduction of the bison to the reservation and more) or see the work of Robert Martinez (who is Northern Arapaho, Latino and Anglo), one of the artists who was selected to celebrate the 150th anniversary of Yellowstone National Park. www.windriver.org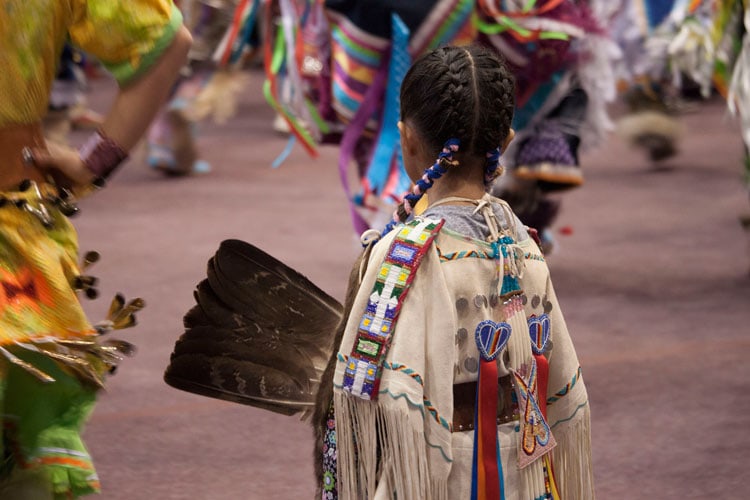 Visit Rapid City – South Dakota
The hub of the Black Hills, Rapid City has a variety of ways for visitors to learn about the culture and history of seven Black Hills tribal nations with rich connections to the Black Hills.
Rapid City and the surrounding area have several experiences that provide visitors with the opportunity to immerse themselves into the history of this place – like the Black Hills Powwow (third-largest powwow in the country, held every October), Badlands National Park (which was a hunting ground for Indigenous people for thousands of years) and Wind Cave National Park (which has sacred connections to Lakota culture). In Rapid City, highlights include the Journey Museum & Learning Center, Prairie Edge Trading Company and Dakota Drum Company.
The Lakota Nation Invitational – held December 14 – 17, 2022 – is billed as the most unique basketball tournament in the world.  While basketball is a large part of the event, it also includes hand games competitions, grand entry on Friday, traditional drumming and singing, business and the arts. www.visitrapidcity.com
Discover Kalispell – Montana
For thousands of years, Indian nations have called northwest Montana and modern-day Glacier National Park home, with many tribes – including the Blackfeet, Salish, Pend d'Oreille and Kootenai – using the lands for hunting and fishing.
Today Kalispell is within easy reach of two tribal nations, the Flathead Indian Reservation and the Blackfeet Nation, each with their own connections to the land.
Here are ways to learn more about Montana's First Nations: on the Blackfeet Nation, explore the park with Glacier Sun Tours, take a guided hike with Iron Shield Creative and visit the Museum of the Plains Indian and the Blackfeet Heritage Center.
On the Flathead Indian Reservation, tour Three Chiefs Cultural Center, the 18,500-acre Bison Range, Seli'š Ksanka Qlispe' Dam and Ninepipes Museum. www.discoverkalispell.com
Inspire your next adventure with our articles below:
Author Bio: Sandy Page is a lifelong adventurer. In her free time, she reads and consumes copious amounts of hot beverages.