Where to Go in Tanzania: Articles & Videos on Tanzania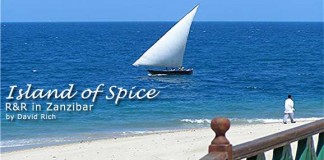 Celebrate African-style island life just off the coast of Tanzania.
The Rongai Route to Mt. Kilimanjaro promises majestic views and a buffet sampling of the African wild, as it cuts through verdant jungle, alpine desert and glaciers.
Once ruled by Sultans and known for its exotic spices, Zanzibar draws visitors for its natural beauty, sandy beaches and unique culture.