For many, an African safari is once in a lifetime experience at the top of the bucket list. Picking the right safari company, though, is an important task.
Kagera Safaris
One proven company is Kagera Safaris. Based in Uganda, Kagera Safaris offers personalized safari experiences in Uganda, Rwanda, Congo, Burundi, Kenya and Tanzania. The independent company has consistent top reviews and provides tailor-made itineraries to suit each guest. The company is passionate about travel in their region.
"Wonderful trip with Kagera Safaris around Uganda. We were able to do chimp and gorilla tracking, see the tree climbing lions, white water rafting in Jinja…we did it all!"  — TripAdvisor
Kagera Safaris arranges personalized safaris for those interested in gorilla and chimpanzee trekking, wildlife safaris, birding tours and cultural experiences. The tour company is known for their rich knowledge of the ecosystems, culture, and natural environments of the regions they cover. Their safari guides are skilled members of the Uganda Safari Guides Association and Rwanda Safari Guides Association.
The company's primate safaris are always popular, and there are many safari options to choose from.
What Primates Can I See on a Safari Trek?
In Uganda, guests can go gorilla trekking in Bwindi Impenetrable Forest and Mgahinga Gorilla National Park. The gorilla habituation experience allows four hours with the gorillas. In Rwanda, gorilla tracking is in Volcanoes National Park.
Chimpanzees are man's closest relatives; they share about 97.8% of human genes adapting to their environment and developing tools much like humans. Guests can track chimpanzees in Kyambura Gorge, Kalinzu, Budongo and Kibale Forest. The chimpanzee habituation experience allows four hours with the chimps. In Rwanda, chimp trekking takes place in Nyungwe Forest.
Golden Monkeys are beautiful endangered monkeys found in the Virunga volcanoes. Guests can view them on treks in Mgahinga Gorilla National Park in Uganda or Volcanoes National Park in Rwanda.
How Long Are the Primate Safaris?

Primate Safaris in Uganda and Rwanda
8 Days Uganda Gorilla and wildlife safari
6 Days Rwanda Primates Safari
10 Days Uganda & Rwanda Gorilla and Wildlife Safari 
12 Days Uganda Primates and Wildlife Safari
What Safari Lodging is Offered?

Lodging is provided at various locations throughout the safari. Guests can choose lodging from three different price categories, from the most expensive to cheaper options, which are typically community rest camps. Typically, guests stay at each lodge shown on the itinerary for two nights.
After spending time gorilla trekking and exploring multiple national parks throughout Eastern Africa, guests visit Kampala, the capital of Uganda, then proceed to Jinja. The final day will be spent white water rafting on River Nile.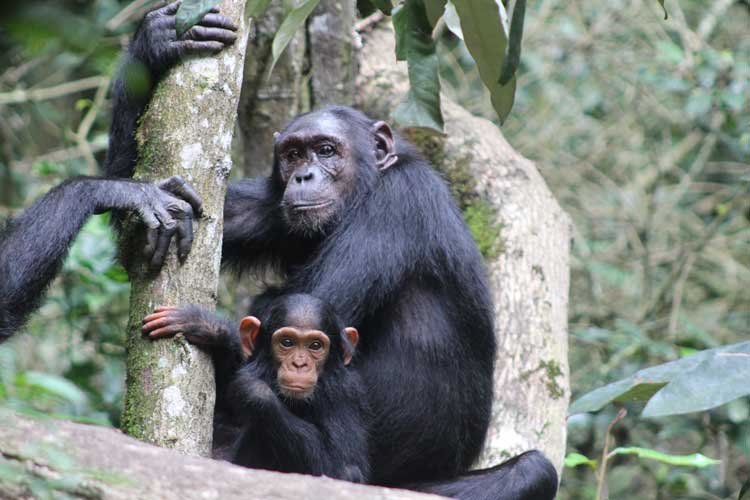 Wildlife Safaris and Nature Walks
Kagera Safaris also offers a variety of wildlife safaris to the savannah national parks in Uganda and Rwanda, where guests can take guided nature walks, go on game drives or take boat safaris.
In Uganda, guests can visit Kidepo Valley, Murchison Falls, Queen Elizabeth and Lake Mburo National Parks. In Rwanda, guests visit Akagera National Park, which is home to the Big 5, and can choose a boat safari on Lake Ihema, which is home to Hippos and bird species.
"Had the most incredible time in Akagera National Park, Rwanda through Kagera Safaris. My guide, Cyprian, was fantastic. He was on time, organized, friendly, and knowledgeable about the history of the national park as well as where and when to spot animals." — TripAdvisor
Cultural Safaris

On the cultural safaris, guests get an up-close and personal look at the communities that exist in Uganda. Guests learn about some form of trade from the people who live in the villages, which in turn provides income to these communities.
Kagera Safaris provides tourism dollars to the communities. Each village is next to tourism routes or national parks, and these communities have contributed greatly to the preservation of these lands.
The cultural safaris also include a wildlife safari element, giving a taste of diverse cultures as well as extensive wildlife. Cultural safaris range from eight days to 28 days, each offering a unique take on the communities that inhabit Uganda.
Other Safari Options
Below is a sampling of safaris offered by Kagera Safaris
6 Days Rwanda Primates Safari– Chimpanzee trekking in Nyungwe Forest National Park and Gorilla trekking in Volcanoes National Park
3 Days Nyiragongo Volcano Hike- visit the active volcano within Congo boarders
15 Days Uganda Birding and Gorilla Safari- go birding in Kibale Forest National Park, cruise on River Nile, go gorilla trekking in Bwindi Forest, and more
28 Days Culture and Wildlife Tour- Get to know Karamoja culture, take a game drive in Kidepo Valley National Park, and enjoy Acholi cuisine
For more information contact Kagera Safaris at
Plot 19, Bukoto Street, Kamwokya
P.O. Box 36038, Kampala – Uganda
Tel: +256-392-176513
Cell: +256-782-477992
Email: [email protected]
Web: www.kagerasafaris.com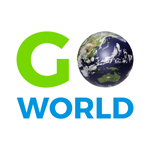 Latest posts by Go World Travel Magazine
(see all)