As a passionate traveler, I occasionally find myself roaming the internet world and reading travel articles. Even if I have no plans coming up and am cash-strapped from the last trip, it is still interesting to understand the world from locals or first-hand experience, though I've found capitals have always been the lamest part of any trip.
I have come across a hundred posts mentioning how it is a waste of time to visit the country's capital and it is not even worth a day.
Mostly, it is understood that there is not much to see other than huge skyscraper extravaganza or the bustling city traffic. While that is the case in most of the world, it is absolutely a whole different story when it comes to visiting Cairo, Egypt.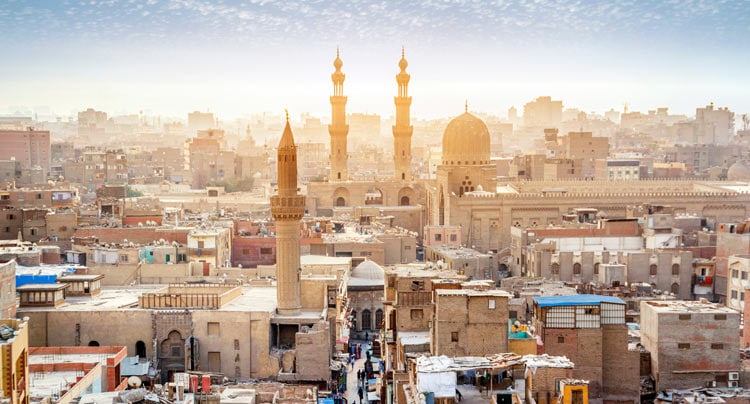 Magic of Cairo, Egypt
With a multi-diverse culture, Cairo comes up with a massive package that can't be fit in a two-day visit unless you are being tight and that won't do it justice.
Having lived a quarter century in this city, I can confidently say that almost every day is an adventure that takes you back eras ago. From mosques and churches, synagogues, fun Egyptian markets, royal palaces to museums, you name it. Not to mention the authentic Egyptian cuisine.
As it is never boring for me to tour around Cairo, here is a list of fun stops I have compiled to visit especially if you have a thing for photography or just want to live the genuine vibe.
Salah al-Din al-Ayyubi Citadel
Located in the old city of Cairo and on top of Al Mukattam hills with a viewpoint over the whole city, The Citadel of the Mountain was constructed by Sultan Salah al-Din al-Ayyubi (572–579 AH / 1176–1183 AD).
Regardless of the powerful aura Egypt gave at that time, it was not well enough without the walls of a protective citadel, and while Levantine cities — like Aleppo and Damascus – took this step long ago, it was due for Egypt as well.
Roaming along the huge walls of this citadel, you can undoubtedly feel a hint of the past. In credits to its construction site, being on one of the highest points of Cairo, you can feel the powerful fit it has. In addition to that, the breeze in this area is a lifesaver on a hot, summery morning.
Many interesting sights are in the citadel, which gives you a variety of options, making it a whole lot for a one-day visit but nevertheless, a diverse one.
These spots include some of the very prominent landmarks in Cairo, such as Masjid Muhammad Ali Pasha, Ottoman-era Sulayman Pasha al-Khadim Masjid. Also, a few other museums can be checked off your list such as Police Museum, the Royal Vehicle Museum, and the Military Museum.
Entry to the citadel is granted every day from 9:00 am till 5:00 pm, however, entry fees are different for foreign travelers.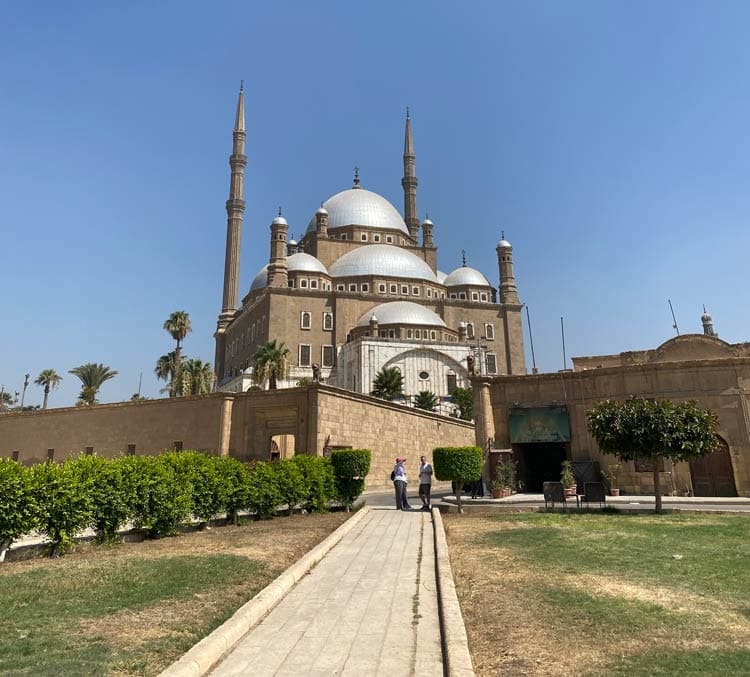 Mosque Muhammad Ali Pasha
This marvelous mosque is an absolute favorite, with everything so grand and vast, I highly doubt you will be feeling anything but imminent grace. Everything is marbled, with huge assisting columns and beautifully carpeted floors, a photographer's haven.
The ceiling is decorated in intricate details and dangled with hundreds of lanterns coordinated in circulars. The outside area is equally graceful, it's completely tiled in white marble paneling and a sunset in there is a once-in-a-lifetime experience.
As one of the prominent installments in Salah al-Din al-Ayyubi Citadel, the Alabaster Mosque was built by no other than Muhammad Ali Pasha. The Mosque includes a twin minaret, considered to be the highest in all of Egypt.
The open court area of the mosque features a copper clock tower that was gifted by Louis Phillippe of France in 1262 AH/1845 AD and Muhammad Ali responded to this gesture by Ramsses II's obelisk that can be seen in the Place de La Concorde Square, Paris.
You can have a completely free visit to the mosque every day through hours from 8:00 am until 3:00 pm. However, make sure to wear conservative clothes to be granted access. Usually, women cover from head to toe while visiting mosques.
Muhammad Ali Palace
With a reign that lasted 43 years, Muhammad Ali's time contributed a lot to the state welfare and the powerfulness of the country. And of course, a Sultan typically comes with his own palace, no less than an extravagant mix of multi-cultured styles.
Established in Al-Manial, it is given a huge significance with credit to its architectural vibe. Composed of the Islamic style, it is well mixed with the vibrancy of Mamluk and Persian features, in addition to the influence of Andalusian, Syrian and Moroccan motives.
The palace includes a clock tower, reception hall, throne hall, a hunting museum and plenty more to offer for a good day visit.
The multiple styles were a new experience for me, overwhelming to be precise. I can confidently say that it felt like being transferred to a different world, experiencing various cultures all at once. The feeling of richness and vast splendor of this palace is unmatchable.
Visiting hours are from 9:00 am to 3:00 pm but beware that the ticketing window issues the last ticket by 2:15 pm, with different ticket prices for foreign visitors.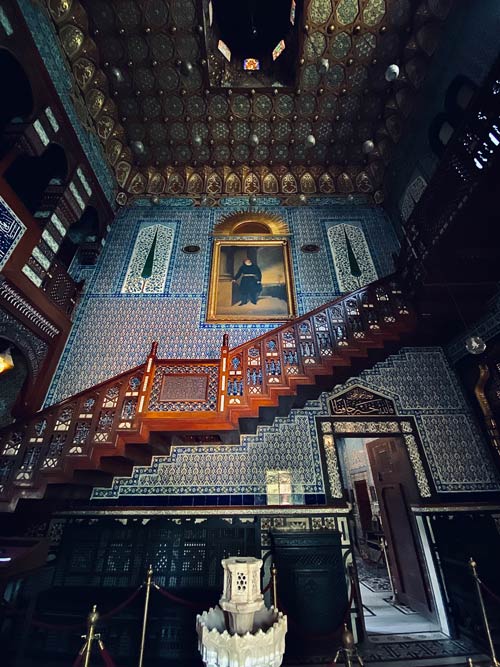 Khan Al-Khalili
Bustling among the old city's neighborhoods of Cairo, Khan Al-Khalili is almost buzzing at each hour of the day with plenty of tourists going round and about. This area of Cairo has been recognized as one of Egypt's seven UNESCO World Heritage.
The history of Khan al-Khalili dates back to the fourteenth century, the then Master of Stables, Jaharkas El Khalili built a caravanserai (Colloquially referred to as Khan) that initially provided housing for merchants, and during the years, other sultans contributed to the area and added their own khans making the puzzle complete and establishing an area that later on became the center of trade by the late fifteenth century.
Think of Khan el-Khalili as a labyrinth of all things mystical and whimsical, you can go around in circles and find new things each time you turn. From gold jewelry and silver pharaonic replica pendants to mosaic lanterns and plenty of little souvenirs, you can find a variety of things in a huge price range.
It's the best place to feel the authentic Cairo vibes, at least in my opinion, the noise and crowd is something you can never escape, but an enticing experience.
With plenty of colors and music everywhere, the scent of coffee wafting through the air and the sound of hookah cackling make the best market day.
While you are there, this is definitely a place to practice your bargaining and haggling skills, and I add, relentlessly. You will always get a good offer at the end of the day.
Cairo's Religious Complex
If you are looking for one place that has three monotheistic religions, then go no further than Cairo's Religious Complex. With Amr Ibn Al-Aas Mosque, The Hanging Church and Ben Ezra Synagogue, this is exactly where it got its significance from.
Standing as the second mosque built in Egypt, with construction dating back to the year 21 AH, Amr Ibn Al-Aas Mosque is recognized as the largest and oldest mosque in Africa. As of the date of its construction, it was mainly built using palm tree trunks, mud bricks and gravel, which was later transformed into marble columns and tiles.
Amr Ibn Al-Aas Mosque is free of charge for visitors all week long with no specific hours, however, it's better to visit during the early hours of the morning.
The Hanging Church was built over the Roman fortress of Babylon, towering over most of the surrounding buildings, hence the name.
Throughout its history, it was the seat of many patriarchs, when Patriarch Christozoulos made The Hanging church the seat of the Pope of Alexandria. It was also recognized as the place where The Holy Family took shelter from Herod, the King of Palestine.
Visiting The Hanging Church is free of charge for all visitors.
Travel to Cairo
While Islam and Christianity were represented in this area, Judaism had also its very own representation. Ben Ezra Synagogue is of the oldest Judaism temples founded in the lands of Egypt.
Its significance came from a few stories, where it is believed to preserve the basket Prophet Moses was placed in and it is also where Prophet Moses prayed to God when the plague hit Egypt. The temple was named after the head of The Jewish community, Abraham bin Ezra.
The Religious complex does not end there, while it includes these fascinating spots, it also houses The Coptic Museum, Abi Sarjah Church, St. Margirus's Monastery and the Church of Saint Barbara.
That is how you barely scratch the surface of what Cairo has to offer and to get to everything there is, it would take a whole book worth of everything to visit. With that being said, I would say Cairo definitely deserves a lot more than just two days on a sprint.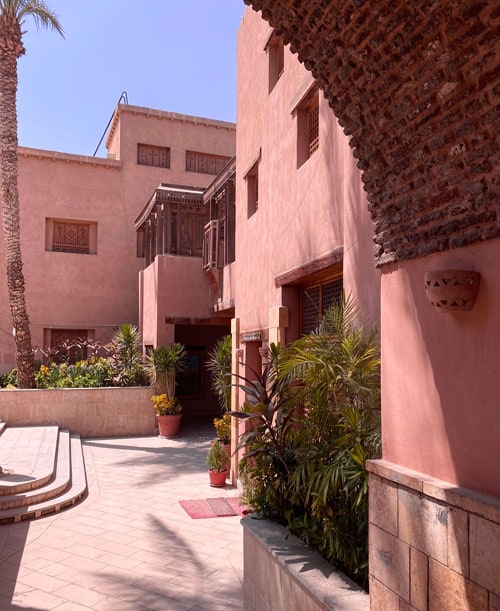 Book This Trip to Cairo
Ready to travel to one of the historic centrals of the world? Start planning your trip to Cairo with insider knowledge on how to get around, hotel and VRBO accommodations, local restaurant reviews and more through TripAdvisor and Travelocity.
Plan even more fun by booking some unique Cairo activities, expert-led tours and food adventures through Bookmundi. Find more information and book your dates in advance here.
For the best flight deals, train tickets and vacation packages, check out OMIO Travel Partner.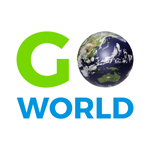 Latest posts by Go World Travel Magazine
(see all)