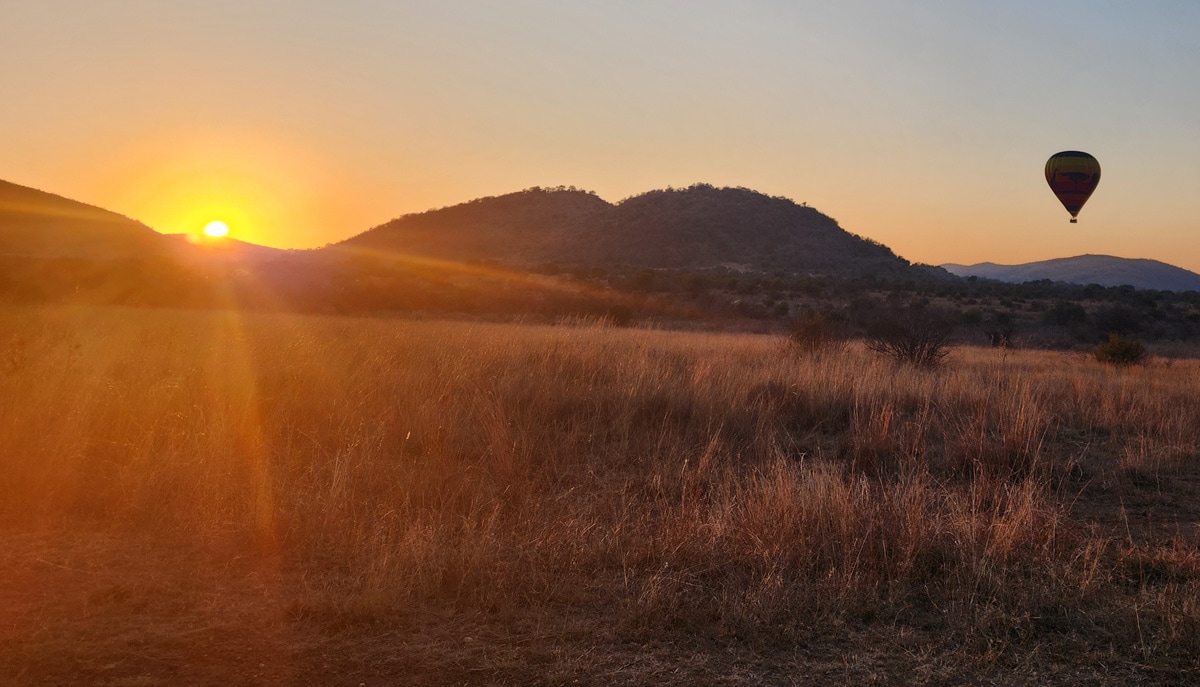 The southern tip of Africa is known for something called a beach and bush break. It's an opportunity to enjoy a fun-filled holiday in the sun, blending a relaxing time at the seaside with a wildlife-filled getaway in the bushveld.
Sound like a great vacation? It is. But with logistics between the two to consider, commitments back home, plus dedicating that much time and money to one holiday, just simply isn't within the realm of many travelers.
But don't worry if you're hunting for a beach and bush getaway in South Africa and have limited time or budget. It's still possible to make your dream bush and beach escape happen.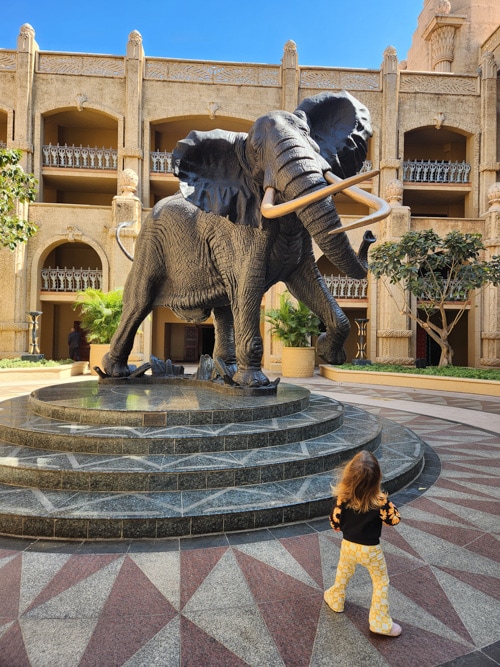 Enter Sun City and The Valley of the Waves
Back in 1979, Sun City was born out of the daring vision of hotel magnate Sol Kerzner. The resort was built in what was then known as Bophuthatswana. It was a place recognized by the South African government as an independent state.
Although the rest of the world didn't quite acknowledge the region as a separate entity, things that had been outlawed in South Africa, such as gambling and topless review shows, were allowed to make an appearance at this on-the-edge resort.
Best Tips & Tools to Plan Your Trip
Things have changed a bit since then. You'll still find a vibrant nightlife and a small casino, but there's also a multitude of restaurants, bars, activities for all ages and four hotels to choose from.
Palace of the Lost City
The crème-da-la-crème is the five-star Palace of the Lost City, which looks as if it has been pulled out of some ancient land. This themed hotel is quite something to behold, with immaculate attention to detail inside and out.
There is a life-sized elephant statue and lush, forested gardens complete with rivers and waterfalls. You'll even find a massive ballroom that houses a Bösendorfer piano once played by Liberace and Elton John. Perhaps this is the reason why it was chosen as the setting for Adam Sandler and Drew Barrymore's 2014 romantic comedy Blended.
Follow the steps down from the hotel to a private adults-only pool area known as The Royal Baths and discover the beach part of your holiday. The pool overlooks Sun City's crowning glory—a water park with an artificial beach known as The Valley of the Waves.
Boasting a 6,500-square-meter pool that can create waves up to 1.8 meters tall, you'd be forgiven for not realizing that you're some 600 kilometers from the nearest coast. In addition to the impressive wave pool, there are seven water slides, each one more terrifying than the next. Plus, there's a kid's pool with its own slides, a play area and a lazy river tube ride.
If all that is not enough to enjoy a magical holiday, there are also two 18-hole championship golf courses. Plus, there is a huge manmade lake that offers things like sunset cruises, jet skiing and parasailing.
A Bush Break in the Pilanesberg
One of the other benefits of a holiday to Sun City is that this magnificent resort is set right on the doorstep of Pilanesberg National Park. This Big Five park spans 55 hectares of pristine land and is the site of a long-dormant volcano.
During our week exploring the mountains and valleys of this beautiful reserve, we, unfortunately, did not see all the Big Five. The buffalo were being unusually elusive. But we still came away with magical sightings every day. Hippo in the early morning mist, lions feeding on an elephant carcass and cheetahs sunning themselves on the plains. We even saw a leopard taking a stroll down a dusty road.
In the center of the park, there's a great little restaurant and curio shop where you can enjoy a meal alongside giraffes, zebra and kudu. Or, you can stock up on some gifts for the friends you left back home.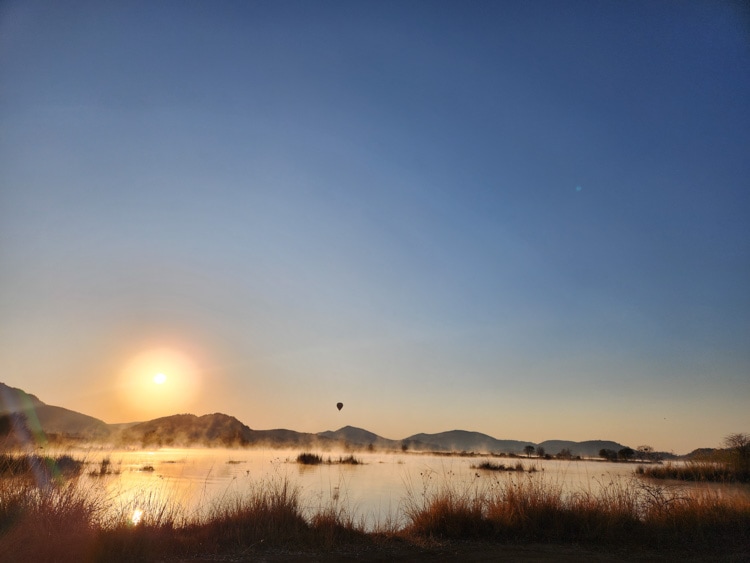 Self-Drive or Tour
At just a three-minute drive from Sun City, you can easily self-drive through the Pilanesberg in your own car. Alternatively, you can choose to book a guided game drive for the morning, afternoon, or even a full day. There are also quad bike adventures and hot-air balloon flights in the reserve for a different perspective on the wildlife.
I also highly recommend booking the boma dinner in the bush. This experience includes traditional South African fare alongside roaring fires, while a local marimba band sets the tone for the evening.
And the best part of all? With all this located only 2 hours and 30 minutes by car from Johannesburg, in a malaria-free area, it couldn't get any closer or more convenient.
Read More:
Author Bio: Janine Avery is a lover of travel, adventure, wine, and good food. She is passionate about wildlife and conservation and was raised by a bundle of scientists, botanists, researchers, biologists, and creatives. Based in Cape Town, South Africa, she loves traveling with her husband and toddler, taking her audiences on adventures both locally and throughout the globe. She is also the first to confess that she's been badly bitten by the travel bug.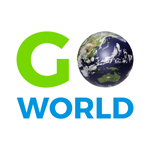 Latest posts by Go World Travel Magazine
(see all)