The U.S. Virgin Islands are awesome!
They consist of three major islands (St. Thomas, St. John, and St. Croix).  St. Croix, the largest of these islands (84 square miles – 28 miles long and up to7 miles wide), lies entirely in the Caribbean Sea, while St. Thomas (32 square miles) and St. John (19 square miles) lie between the Caribbean Sea and the Atlantic Ocean.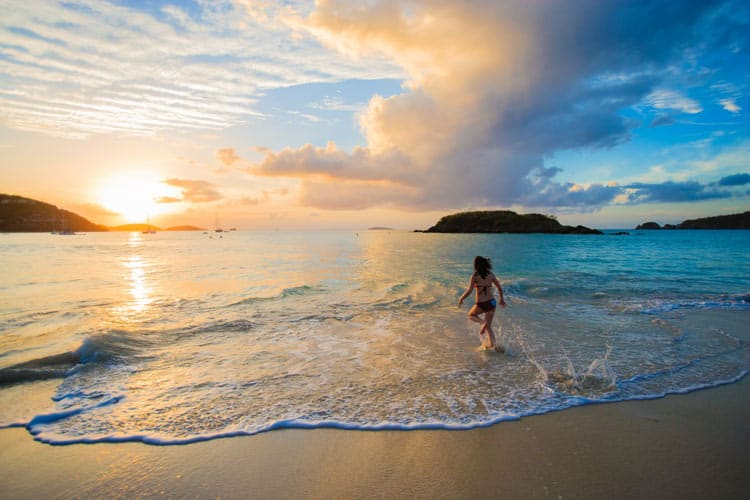 Adventures in the U.S. Virgin Islands
The U.S. Virgin Islands are also comprised of several tiny islets and large rocks that merely jut out of the water, making for a group of about 50 islands and cays altogether. 
And they're a magnificent tourist destination – not only because of the numerous spectacular beaches you'll find there – but also for the fantastic variety of activities that are offered.
If you can bear to remove yourself from simply soaking up the sun on the incredibly beautiful white-sand beaches, here are a baker's dozen of outdoor adventures that I'd highly recommend (but they're not ranked or listed in any particular order):
1.  Boating in the U.S. Virgin Islands
Whether you wish to rent a powerboat for a day of touring, charter a sailboat, or try your luck at deep-sea fishing, the U.S. Virgin Islands have it all. Powerboat vessels are available with and without a driver. Sailboat charters provide lunch, drinks, and snorkeling equipment. 
Fishermen often find tarpon, mackerel, grouper, and snappers near the islands, but they need to go further out to pursue wahoo, tuna, and marlin (according to the International Game Fish Association, several world-record catches have been recorded in this area).
2.  Snorkeling
Mask and fins are all that are needed for this water adventure. At St. John's Trunk Bay, you'll discover a fascinating underwater trail with submerged markers.
And the very best snorkeling area is found near St. Croix, at Buck Island Reef National Monument (the only underwater national monument in the U.S.A.), where you'll find a well-marked 225-yard underwater trail and a spectacular coral reef. 
For a particularly unique experience, try night snorkeling in St. Thomas' Hull Bay.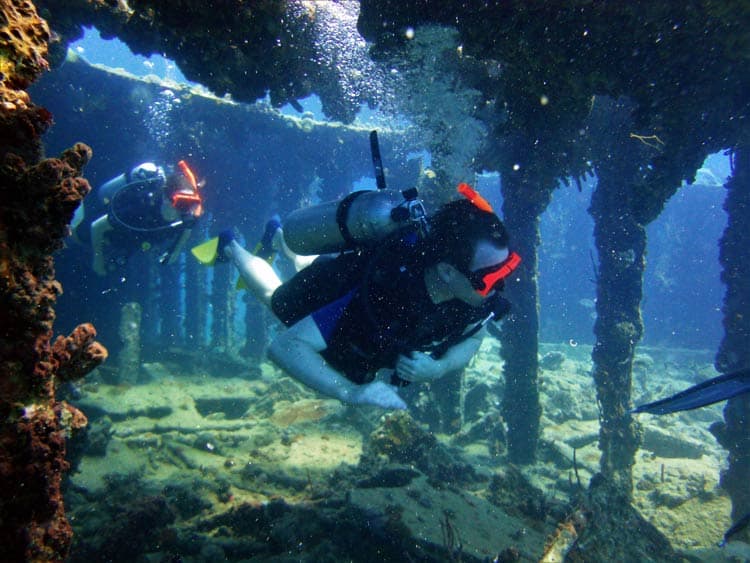 3.  Scuba Diving
Enjoy the depths and discover spectacular sunken gardens, dramatic coral walls, and fascinating shipwrecks. Visibility is great (up to 80 feet), and all three of the main islands offer full-service dive shops. 
At St. Croix's Cane Bay, coral outcroppings plummet to a depth of about 600 feet, and at St. John's Trunk Bay, you'll find a mass of caverns and canyons to explore. Fascinating coral-encrusted tunnels and arches make St. Thomas' Cow and Calf Rocks another great dive location.
4.  Snuba in the U.S. Virgin Islands
If you have never snorkeled and can't swim well, you can still experience this unique shallow water diving system.  It bridges the gap between snorkeling and scuba diving as you breathe by means of a 20-foot air line connected to a standard scuba tank (which is mounted on a raft on the surface).  
The air line allows you to tour underwater without carrying heavy diving gear. Snuba diving is offered at St. John's Trunk Bay and St. Thomas' Coki Beach.
5.  Breathing Observation Bubble
No diving experience is necessary for exploration of the underwater world via the BOB (Breathing Observation Bubble). 
From St. Thomas, you'll go to your dive site aboard a 60-foot yacht, and then you'll explore a beautiful coral canyon and a fascinating shipwreck aboard your personally driven underwater motor scooter.  It's a blast!
6.  Sea Trekking
Sea Trekking is a guided underwater journey, walking right on the ocean floor, and it's available at St. Thomas' Coral World Ocean Park, a 4.5 acre area on the northeast shore of St. Thomas, at Coki Point. 
It's a wonderful way for even non-swimmers to get 'an up close and personal' view of the spectacular aquatic life and magnificent coral beds of Coki Bay. You'll wear a specially designed sci-tech helmet (which will keep your head and face dry) and hang on to a chain railing as you walk along this route. 
Your guide will point out points of interest during the tour (but there aren't any verbal communications while on the ocean floor), and a safety diver (in full scuba gear and carrying an underwater camera) also accompanies each group; this diver will take your picture, which you can then purchase at the end of your expedition if you wish to have such a souvenir.  
7.  Submarine Trek
Yet another way of exploring the underwater world is in air-conditioned comfort, aboard St. Thomas' Atlantic Submarine (as long as you're not claustrophobic). 
This 48 passenger vessel will take you almost 100 feet below the surface, where you can come face to face with such fascinating creatures of the sea as turtles, sergeant majors, parrotfish, angelfish, stingrays, and sharks.
8.  Kayaking
Sea kayaking is a great way to explore the islands' shorelines and estuaries. On St. Croix, for example, you can paddle the calm, protected waters of Salt River, exploring lush mangrove forests and gazing upon snowy egrets and sunbathing iguanas. 
And on St John, you can follow the shoreline from Cruz Bay to uninhabited Henley Cay (where you can add some excellent snorkeling). Several companies offer guided kayaking tours.  
9.  Parasailing in the U.S. Virgin Islands
Many of the waterfront resorts offer parasailing opportunities. It's another great way to get a panoramic view of the entire area. 
You'll take off from and land on a boat, and you'll soar several hundred feet into the air. It's exhilarating and picturesque!
10.   Windsurfing
The calm waters and consistent trade winds of the U.S. Virgin Islands provide ideal conditions for the avid windsurfer. Many of the resorts offer on-site rentals and personalized instruction. For an invigorating expedition, try crossing Pillsbury Sound (which takes you between St. John and St. Thomas).
11.  Hiking the U.S. Virgin Islands
Since Virgin Islands National Park covers two-thirds of the island of St. John, this is the best destination for the serious hiker; you'll find over 20 trails in the park, including routes to Bordeaux Mountain, Reef Bay, Caneel Hill, and Francis Bay. 
You'll also find a nice footpath across Buck Island (it includes giant tamarind trees, guinea grass hillsides, and a spectacular view of the coral reef).  Estate Mount Washington, on St. Croix, is also a popular hiking destination.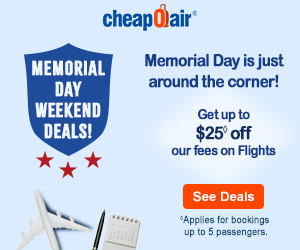 12.  Mountain Biking
For a strenuous, challenging climb, bike up Bordeaux Mountain on St. John (using a rocky jeep road and an off-road double track), where you'll get a spectacular view of Coral Bay and the valley.
You can then descend (via that same gravel road, and then a steep, double track trail) all the way down to the beach (where you can clean off the mud and dirt obtained from the ride and cool off with a refreshing swim). 
Another great climb is St Croix' 'The Beast', a steep, twisting road that ascends 600 vertical feet in less than 1 mile (with a grade that averages 14%!). For a gentler bike ride, explore Water Island (near St. Thomas), where you can visit a 17th-century plantation and the beautiful Honeymoon Beach.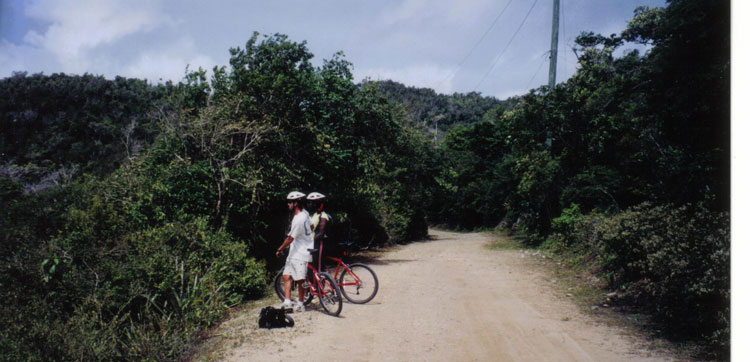 Book This Trip to the U.S. Virgin Islands
Ready to plan an outdoor enthusiast getaway to the U.S. Virgin Islands? Start preparing with insider tips on the best hiking trails, hotel and VRBO accommodations, local restaurant and shop reviews and more through TripAdvisor and Travelocity.
Make the most of your stay by planning some unique U.S. Virgin Islands activities, ocean adventures, expert-led tours and more through GetYourGuide. Find more information on these top-rated tours and book your dates in advance here.
For the best flight deals and ground transportation options, check out CheapOair. Then, be sure to protect your trip investments from unexpected sickness, lost luggage, flight cancellations and any other issues with travel insurance catered to you from Squaremouth.
Find more helpful information here: