Editor's Note: In light of COVID-19, some restrictions may apply. Please check local regulations prior to your vacation.
Florida, known as the sunshine state, is located in the Eastern Seaboard in the United States which means warm sunshine and palm trees.
Before you dive into the cold, salty ocean, let's dive into a few things to do on your trip to Florida. You can find family-friendly activities, including a dolphin tour in Melbourne, The Cove, featuring a shallow waveless area in Sebastian Inlet State Park, snorkeling at St. Pete Beach and enjoying a peaceful visit to a small residential beach at Satellite Beach.
Dolphin Watching with DolFun Tours in Melbourne, Florida
When you book your 90-minute Dolphin sighting tour with DolFun Tours located in Melbourne, Florida, you are booking a lasting family memory.
You and your family will walk up to your tour boat and meet with a knowledgeable and friendly guide. Your tour boat will be open, comfortable, and clean.
As the boat takes off, the boat's open set-up allows the cool ocean breeze to wisp through your hair. An intercom allows you to clearly hear your guide as they explain hundreds of interesting facts about the location, landmarks and animals around you.
For the birdwatchers in your family, your eyes will grow wide in wonder at each new species of bird you encounter on your way out to sea. As you take in the beauty of the animals you encounter, you will learn their migration patterns, diets and social behaviors as well. Just when you think that your day could not get any better than being out on the sea, feeling the warmth of the sun and the cool of the ocean breeze, it does. You will get to witness the majestic dolphins swimming, playing and even jumping out of the water right before your eyes.
Don't forget to pack your favorite binoculars and camera to capture the whole family learning about Florida wildlife. Canon has an awesome selection of lightweight binoculars and durable, easy to use cameras so even the little ones can be inspired. Check out their selection here.
Not even the hot Florida sun could warm your heart as much as hearing the gasps of your children as they see a real-life dolphin swim right up to them to check them out. During your tour, you will get to see many different dolphins swimming along the Indian River Lagoon and each one will be sure to take your breath away. 
A Visit to The Cove at Sebastian Inlet State Park
At only $8 per carload for the whole day, a visit to The Cove located on the north side of Sabastian Inlet State Park is an absolute must. Allow your little ones to safely experience the beach, without the worry that comes with the open ocean and its dangerous waves.
The Cove is a large area of water, separated from the open Atlantic Ocean, making a hard-sandy floor and a very gentle slope. The gorgeous shallow water is safe for young kids to swim, play and explore.
Watch your children discover beautiful shells, small crabs and tropical fish. Right outside of The Cove, it is very common to see dolphins and manatees swimming by right before your eyes. You can relax on the shore with your feet in the warm sand, watching your children play.
If you'd prefer to play, parents are welcome to join in the fun and discovery. Snorkeling is another exciting way for your family to explore the sea life along the rock walls of The Cove.
If you or someone in your family enjoys fishing, you can walk along the rock walls of The Cove and cast your pole right out into the open Atlantic Ocean. Imagine the excitement you will feel as you wait for a bite from a Tarpon, Sea Trout or even a Sand Shark.
The view looking out onto The Cove and into the open ocean is breathtaking and humbling. You and your family can easily get lost in swimming, paddle boarding, snorkeling, fishing and enjoying The Cove from sun up to sundown.
Snorkeling in the Gulf of Mexico with Island Ferry Eco Tours in St. Pete Beach, Florida
How about a Dolphin-Snorkeling Cruise to Shell Key? Yes, please! Located in St. Pete Beach, Florida, this is the ultimate experience for adults and children. Experience a semi-private tour for a maximum of 6 passengers with an experienced and knowledgeable captain as your guide.
As you cruise to Shell Key Preserve, you will get up close and personal to dolphins and manatees in their natural habitat. Your guide will be experienced in finding, following, and getting you close to the many dolphins you will encounter.
Breathe in the salty sea air as you approach the gorgeous white sands of the Shell Key Preserve. Once your captain pulls up to the shell filled shoreline, it is time to snorkel.
Grab the provided snorkeling gear and head to the waters of the Gulf of Mexico to explore and collect the treasures hidden below the surface of the sea. As you take your first plunge into the Gulf of Mexico with your snorkeling gear, you will be amazed at the clear waters and shell filled white sand below.
Fortunately, Island Ferry Eco Tours provides you with a big bag with your gear. The second you begin scouring the seafloor, you will find stunning shells, sand dollars and beautiful conches.
You are sure to get lost in the excitement each time you dive in the cool salty waters. You will bring a new and amazing bauble for your collection every time you come to the surface.
On your way back to port with your bag of treasures, you will enjoy even more dolphin watching and gorgeous views.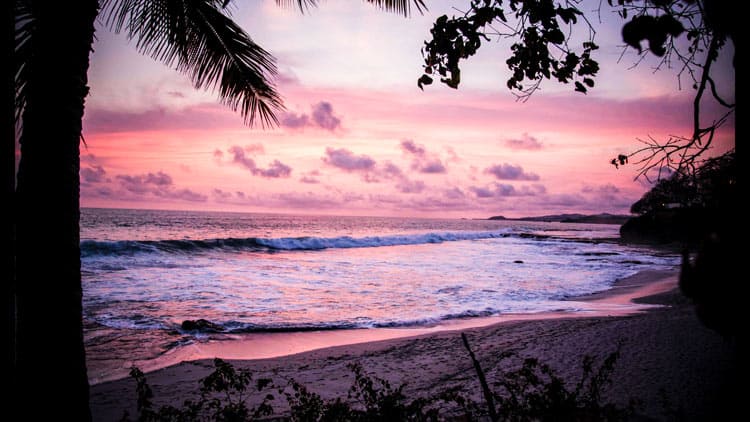 A Peaceful Beach Experience in Satellite Beach, Florida
If you find yourself in Florida trying to enjoy the beach and the waves, but it is just too crowded, I have a secret.
Satellite Beach, located in Brevard County, is a more residential area with few hotels. This means for you a beach you can enjoy away from the crowds.
Coming upon Satellite beach by accident on our last family vacation, we were amazed at the sheer lack of people on the beach each day.
Speaking to a few of the inhabitants of Satellite Beach, we learned that it is a residential area and nearly all the oceanfront buildings are condos and permanent housing. Residents of Satellite Beach enjoy the quieter atmosphere and the lack of attractions that would bring tourists.
If you wanted to feel like the beach is your very own, you must visit Satellite Beach. Watch the sunrise in the morning as you walk along the beach, coffee in hand.
You can look down the shoreline each way and not see another soul leaving you feeling like you are on your own private island. Turn towards the horizon to watch the sky begin to blaze with colors of red, orange, yellow and blue.
If you stay a bit longer, you can watch as a few of the beach's residents begin to wake up and make their way to the beach for their morning walk or run. Get a smiling face and a warm "good morning" greeting from the familiar faces you'll see each morning to start your day off right.
Make sure that your cameras are ready, your sunscreen is waterproof and make memories that last forever.
If You Go
When planning your trip, be sure to check Groupon.com for discounted tickets for the Island Ferry Eco Tours and the Dolfun Tours
When you visit Satellite Beach and fall in love as we did, you will want to book a hotel room. America's Best Value Inn Hotel is one of the few hotels located on Satellite Beach right across the street from the beachfront.
Find the perfect Florida hotel with amenities that will keep the whole family happy here. If you are looking for more of a home away from home situation for more privacy and closer family time then check out the Florida listings here on VRBO.
Author's Bio: Tammy Gerdes is a United States Army Veteran currently studying business at Thomas More University. Tammy is also an artist who has won many prizes for her drawings and acrylic paintings. She studied art at the Art Institute of Minnesota. Her hobbies include writing poetry, traveling, reading, camping, and spending time with her family. Tammy is a wife and a mother of two. Her passion for animals led her to become a foster and volunteer for a local stray animal adoption program. During her time as a foster and volunteer she helped to place over a hundred stray cats, dogs, kittens, and puppies into loving adoptive families, adopting two of the dogs she fostered into her own family.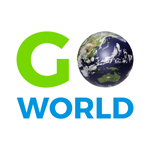 Latest posts by Go World Travel Magazine
(see all)