Travelling can be expensive. From transportation to accommodation, there are many variables that you need to consider when booking your next vacation.
But don't let the cost of travel stop you from booking your dream trip! There are ways to reduce the cost of traveling and ensure you have an unforgettable time, no matter how much money you have to spend.
Here are 9 tips on how to do just that.
Consider a Road Trip to Save Money
Road trips can be budget-friendly. Why do you ask? You will not be paying all of the fees that airports charge and the expense can be spread across the board for multiple persons.
Ever hated having to pay for expensive sub-par airport food? Well, you can plan your road trip around the places you truly want to be and grocery shop along the way.
Road trips are also great for bonding. Road trips can be a great way to bond with your family and friends. You will have the opportunity to spend quality time together while you travel to your destination.
Road trips are also a great way to introduce a bit of serendipity into your trip. You can take the opportunity to explore new cities, states, or countries that you may never have had the chance to visit otherwise.
Location, Location, Location..
Try staying at a hotel a little off the beaten path. They are usually a bit more affordable than the central hubs. Also, mid-week stays tend to be more affordable than weekends. If you are staying longer, consider a monthly rental.
Eat Like a Local
One of the best ways you can save money on traveling is by eating like a local. This means not only visiting local restaurants and markets but also making an effort to learn new dishes and cooking methods so you can replicate them at home.
Eating like a local will help you avoid costly restaurant bills and save you from the disappointment of finding out your favorite dish is unavailable abroad.
If you're worried about finding the right foods abroad, simply do some research ahead of time on what dishes are typical for that country you're traveling to. You may be surprised to find some delicious dishes that cater to your tastes!
Skip the Tours to Save Money
If you're traveling on a budget, you may want to skip the tours. This won't mean you can't explore the area or culture; it just means you'll be doing it on your own instead of with an organized group.
Many museums have free days. Doing activities by yourself will give you more ability to plan and utilize any special pricing available.
Book Your Flight in Advance
If you want to reduce the cost of your flight, it's important to book your flight in advance. Airlines often release their airplane seats for sale well in advance, so the earlier you book your flight, the more likely it is that you'll get a cheaper fare.
This is because airlines use an algorithm to set ticket prices based on demand and supply. The closer you get to departure time, the higher the price goes. If you're lucky enough to snag a cheap fare early on, then congratulations! You'll be able to travel on the cheap.
It's also possible that if you wait too long before booking your flight, all of the low-cost fares will be gone and you'll be forced to pay more expensive rates. So make sure you book your flight in advance if you want to find a cheap deal.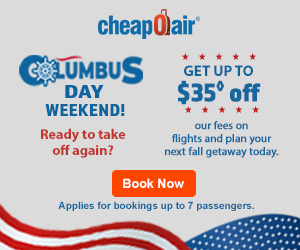 Pack Light
Packing light will not only help you save money but will also make your trip more enjoyable. You'll be less stressed and won't need to worry about checking baggage and managing suitcases.
If you're traveling for multiple days, try packing one outfit at a time. Carry-on luggage can be the best way to go because it saves on paying for checked bags and then waiting at the airport for them to arrive.
Use Public Transportation to Save Money
One of the best ways to save money on traveling is by using public transportation. Luckily, many destinations offer public transportation in the form of buses, trains, trams, and even ferries. If you're not sure what types of public transportation are available in your destination of choice, research it before booking your trip.
Public transport often costs less than cabs or Ubers. Plus, you're able to see more of the city by using it! Researching the options ahead of time will help you get the most bang for your buck when it comes to traveling via public transportation.
Look for Free WiFi When You Travel
If you want to save money on WiFi when you travel, try looking for cafes, coffee shops, or restaurants that offer free WiFi. You can find these places by searching online reviews or asking locals for recommendations.
Even better, many airports are offering complimentary WiFi these days.
Work or Volunteer While Travelling
One of the easiest ways to reduce the cost of traveling is to get creative with your budget. One way to do this is by finding opportunities to get paid while you are volunteering or working.
Traveling while working or volunteering can be a great way to experience different cultures, meet people from all over the world, and learn about new communities. It allows you to have an authentic experience without having to spend too much money.
Many people work remotely these days, so if you're able-bodied enough, there are plenty of opportunities for remote jobs that require little physical labor on your part.
Every year, many travelers participate in volunteer programs around the world. Why not give back while you explore? Volunteering also helps make your travel more affordable by offsetting costs for accommodation and food.
Find more information about volunteer and work travel programs around the world here.
Find more budget travel tips here:
Author Bio: Sandy Page is a life-long adventurer. In her free time, she reads and consumes copious amounts of hot beverages.