Editor's Note: We're all dreaming of travel ahead. Here's some inspiration for future adventures. We share places, products and activities we recommend. If you make a purchase using a link on our site, we may earn a commission.
American History students often learn stories of famous people, places and battles throughout their history lessons in school. But traveling can introduce you to lesser-known places and stories that you might not know.
Here are five surprising things that you can learn about history while exploring the American South.
Did you know that significant battles of the American Revolution occurred outside New England?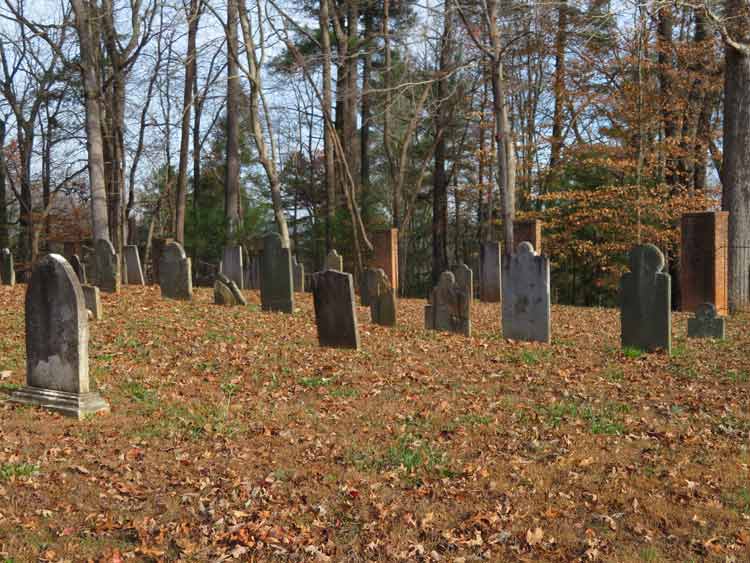 The American Revolution Outside New England
Quaker Meadows Cemetery in Morganton, North Carolina, is run by the local Historic Burke Foundation. Members of the group offer guided tours by appointment of this serene, hilltop cemetery that is the final resting place of a whopping 10 Revolutionary War patriots.
Expand your knowledge of the American Revolution beyond the confines of New England by touring the Quaker Meadows Cemetery. Many of the men and women buried here fought in The Battle of King's Mountain, which is widely regarded as a turning point for the Revolutionary War in the South.
Several hundred patriots gathered in Morganton on a local farm before marching into battle the next day. Those who survived returned to Morganton to live out the rest of their days and have been buried with stirring words (such as patriot) on their headstones.
In addition, to the ten militiamen buried here, there are several women who played a role in the revolution too.
On a frigid November morning, I knelt in the dry leaves by Sarah Erwin's headstone, whose husband was away fighting at Kings Mountain with the militia when their farm was attacked. Mrs. Erwin suffered a saber gash to her neck, shoulder and breast. She never fully recovered, and the saber wound contributed to her early death at 35.
Did you know that America relied heavily on man-made canals to transport goods in the 1800s?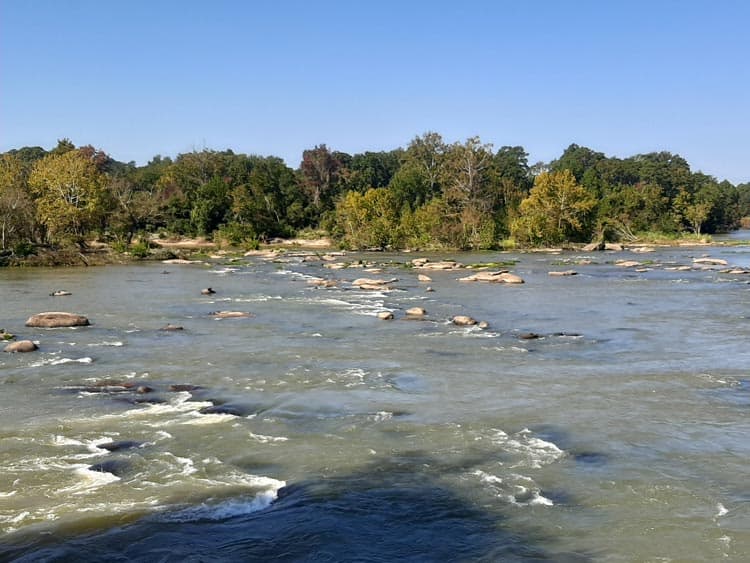 American History in South Carolina: America's Reliance on Human-made Canals in the 1800s
Continue your educational journey at the Columbia Riverfront Park and Historic Canal in Columbia, South Carolina. The trail and park are maintained by the state of South Carolina.
There is ample signage, so you can learn about history while you exercise or picnic. Walking or running the flat, four-mile, paved trail will also augment your knowledge of the foundations of American industry.
The trail is constructed on the levee between the historic canal and the Broad River. Columbia Canal, constructed in 1824, was built to bypass the rocks and rapids of the Saluda, Broad and Congaree Rivers.
The trail made trade between the upcountry farms and the Port of Charleston easier. People transported corn, wheat, livestock, and of course, "King Cotton" via the canal. In the 1890s the canal was reconstructed to provide water for hydroelectric generation. It powered the first mill in the world to run entirely on hydroelectric power.
Did you know that early settlers did not typically raise pigs on their farms?
The Wild Pigs of American History in Gainesville, Florida
Morningside Nature Center in Gainesville, Florida, recreates 1800's farm life and teaches visitors factoids like why farmers did not always raise hogs.
The early Irish immigrant settlers who built a cabin here in the 1840s, would trap small wild pigs and "notch their ears." Each family had a unique notched pattern, similar to a cattle brand, with which they marked the animals.
Afterward, the farmers would release the pigs into the wild to fatten them up naturally. They baited them back in the fall. Once re-captured, the animals were slaughtered in preparation for the winter. Pigs provided nourishment for a farmer's family throughout the winter season.
Visits to the cabin, kitchen (with a kitchen garden), barn, blacksmith's forge, privy, smokehouse and schoolhouse transport visitors to a rustic and challenging way of life that is revered in this region.
Programs include guided wildflower walks (in certain seasons), an animal meet and greet called Barnyard Buddies and an annual Cane Boil that allows the public to see how syrup is made from local sugar cane. Make this fascinating living history farm a stop on your Florida itinerary.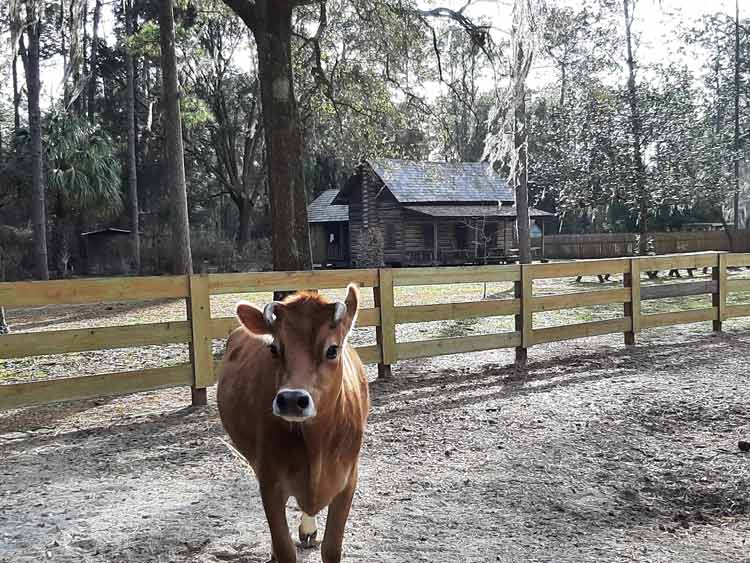 The Third-Oldest Jewish Congregation in America is Located in the South
Congregation Mickve Israel in Savannah, Georgia, was founded in 1733 by Spanish and Portuguese immigrants.
Their current sanctuary was built in 1878 and is a very rare example of gothic architecture being used on a synagogue. Conde Nast Traveler even named it one of the top 15 most beautiful synagogues in the world.
If you think of New York and Ellis Island when you think about Jewish culture arriving in America, visit Savannah and be amazed.
Did you know that Georgia has Byzantine and Romanesque architecture to rival any in Europe?
Early American Architecture in Augusta, Georgia
The Sacred Heart Cultural Center in Augusta, Georgia gives visitors another reason, other than golf, to visit this community. The deconsecrated Catholic church, built in1897, took over a decade to restore.
The building has stained glass windows similar to those in Notre Dame in Paris and boasts 15 different styles of brickwork, most of which can no longer be re-created because the techniques died out among bricklayers generations ago.
Today, an enthusiastic non-profit group offers self-guided audio tours for a mere $5.00 per person. Additionally, the gift shop on the lower floor helps support the facility's upkeep.
Sacred Heart houses a small art gallery and is a sought-after special event venue for weddings and other celebrations. Enjoy quiet meditation in the gardens as you contemplate the astounding brickwork that many people mistakenly think can only be found in the ancient villages of Europe.
Like other regions in the USA, the American South has played an important role in shaping lives, destinies and the cultural fabric of America. This trip adds a new dimension to the American story.
If You Go
North Carolina:
Quaker Meadows Cemetery: Contact the Historic Burke Foundation for an appointment at least a week in advance.
South Carolina:
Columbia Riverfront Park and Historic Canal: Park and trail information can be found at the Riverfront Park & Historic Columbia Canal.
Florida:
Morning Side Nature Center: Call ahead for a program schedule: (352) 393-8240.
Morningside is a municipal-run park.
Visit the City of Gainesville for more information on its hours of operation
Georgia:
Congregation Mickve Israel: Determine the availability of in-person tours and Covid-19 tour protocols on their by visiting Congregation Mickve Israel.
Sacred Heart Cultural Center: You can find more information regarding tours by visiting Sacred Heart.
Book This Trip
Start planning your trip through the south and see the less explored historic sights of America! Stay on track with your budget by checking out the best hotel and VRBO options, special attractions and favorite restaurants in each city with Travelocity and TripAdvisor.