Around the world, COVID restrictions are relaxing. Masks are being dropped and quarantines are a thing of the past. Consequently, hotels are welcoming back travelers, filling their rooms to maximum capacity.
This is certainly the case for Mauritius, an island nation that locked itself off from the world. Brave steps were taken to protect the health of its people. But these steps also caused many to wonder what would arise in the wake of the pandemic for an island so focused on tourism.
Where is Mauritius?
Mauritius is a volcanic island located in the Indian Ocean. It is 2,264 miles east of the coast of South Africa, just a short four-hour flight from Johannesburg.
Famed for its beautiful beaches and luxurious resorts, it's the ideal spot for a bush and beach break. Plus its forested interiors and local Creole cuisine o make it a destination all on its own.
The people here, some 1.3 million, rely heavily on tourism. The industry contributed 23% of the island's GDP prior to the pandemic.
With a local economy relying on the return of travelers, Mauritius appreciates all visitors. with unique offerings to appeal to everyone. Now that Mauritius has reopened to visitors, I booked a flight to paradise.
Not content just to spend my time at one luxury resort, I picked up a car from the locally run Maki Car Rental and took three weeks off. I then hopped from hotel to hotel to find the best of the best.
So, if you're thinking of planning an escape to paradise, here are my top picks of where to stay depending on your lifestyle:
Where to Stay in Mauritius
Best for Adventurers: C Mauritius
If you're a bit of an adrenaline junkie like me, you can't go wrong booking into C Mauritius. This vibey hotel is located on the resort's eastern coast, where the trade winds blow. While the beach and pool are relatively protected from the wind, venture out into the lagoon, and you'll find a paradise for kitesurfers.
The resort even has its own on-site kite center for anyone looking to learn this thrilling sport while your friends and family watch on from the bar or infinity pool. They also offer complimentary introductions to the sport for those who aren't too sure.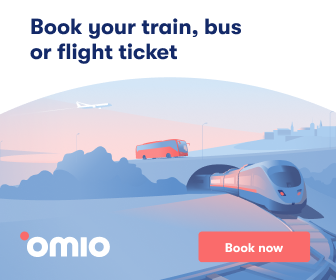 However, kiting isn't the only thing you can do here to get the blood pumping. You can also embark on a trek to the mountains and go for a walk in a local village.
Water pursuits include taking out a stand-up paddleboard or a kayak and bouncing around on the water trampoline. Plus, you can join an activity on the resort's extensive program such as a  game of beach volleyball or sandcastle building competition.
With swings on the beach and poolside BBQs, this is a place to unleash your adventurous spirit.
Best for Luxury-Seekers: Four Seasons Mauritius at Anahita
Also on the island's east coast, the Four Seasons Mauritius at Anahita is the epitome of luxury. Here your every whim is catered for. From golf buggy transport to your private villa, to complimentary bicycles, beachside service and even someone to clean your sunglasses.
The accommodation is second to none. Every villa offers its own secluded terrace and garden complete with loungers, a sun bed and even a private pool. Inside, the villas are expansive with luxurious fittings, a huge soaker tub and a beautiful outdoor shower.
The luxury extends past your room and onto not one or two, but a myriad of beaches. Some with beachside service and some offer a tranquil, private place to relax.
There is even one with a bar and restaurant on an island located just a five-minute speedboat ride away from the resort. And if it's excellent dining you're after, then the Four Seasons Mauritius doesn't disappoint.
Alongside that private beach bar, you'll also find an authentic Italian pizzeria overhanging the lagoon, a buffet-style poolside eatery, an Asian fusion eatery and a gourmet, fine dining French affair.
Best for Foodies: Outrigger Mauritius Beach Resort
Talking about great food, the Outrigger Mauritius Beach Resort is the place to be if you're looking for a food-filled holiday. Here modern Mauritian cuisine is juxtaposed against poolside pizzas, rum tastings, sophisticated afternoon teas and lobster dinners. There is something to tantalize any taste buds.
The resort's Edgewater restaurant is a favorite for daytime dining. Set alongside the sands, it serves up an array of fresh seafood and vegan delights, all with a local Creole touch. And by night, the resort's Mercado Market serves an expansive buffet with cuisines from around the world.
Plus live cooking stations where you can interact with the chefs. If it's a more private foodie offering you're after, venture further inside Mercado Market to Rouben's Wine Room. Here you can select vintages from wineries around the world or enjoy an exclusive, romantic tapas evening for two.
The Plantation Club at the Outrigger is also worth mentioning. Made to resemble a historic plantation club, it boasts its own private pool and serves exquisite lobster dinners, a la carte breakfasts with sparkling wine, afternoon tea and cake and sunset cocktails and canapes.
Furthermore, much of this is complimentary if you decide to book into one of the resort's picturesque Junior Suites.
Best for Families: Constance Belle Mare Plage
One of the oldest hotels in Mauritius, the Constance Belle Mare Plage, has been a haven for families since it first opened its doors in the 70s. Its extensive offering includes two golf courses, a world-class spa, eight restaurants, four pools and a 2km stretch of beachfront.
You're bound to find something to entertain all ages here, especially the little ones, with the kid's club catering to children from four with a tailored program of treasure hunts, cooking classes, and various crafts. The kid's club itself is awash with every toy you could think of, numerous jungle gyms and even its own pool.
On the water, there's also a myriad of activities to enjoy, from complimentary snorkeling and glass-bottom boat trips to sailing, kayaking, pedalos, and waterskiing.
There's even a dive center on-site so that you can venture below the waves. Plus, the kids can partake in a beginner bubble-making class, especially for them.
When it comes to dining at Constance Belle Mare Plage, the kids again take center stage at the buffet, flocking around the live pizza and pasta-making station and taking their pick from their very own kid's corner.
Best for Honeymooners: Anantara IKO Mauritius
Set in the island's deep south, Anantara IKO Mauritius is one of the island's newest hotels. It offers a peaceful and romantic retreat for honeymooners looking to kick back, relax and escape from life with their new partner.
The Thai-inspired spa here is easily one of the best on the island. It provides not only your usual treatments but also a beauty salon, hammam, two relaxing areas, a whirlpool and a complimentary program of detox and wellness therapies.
You can further extend your wellness escape at the resort's fitness center. Here you'll once again find a variety of free activities, including yoga, Thai Chi and guided hikes and bicycle tours, where you can reconnect mind, body, and soul.
In addition to the fitness center, there's also a colorful café serving a healthy menu of old-time favorites alongside modern gluten-free and veggie options.
Talking about great dining, honeymooners will also fall in love with the resort's Sea.Fire.Salt. Restaurant. Using salt to draw out the flavors of fresh seafood and grilled meat dishes offers a taste sensation, with views to match.
Author Bio: Janine Avery was born and bred in Cape Town, South Africa, and says there is nowhere she would rather call home. She is a lover of all things nature and loves to explore new places, enjoying any form of travel from basic tenting to lazing in luxury lodges. She also loves to dabble in digital marketing, spread messages on social media, and take audiences on a journey through her travel stories.