Morocco offers travelers a range of activities – from day trips departing form beach resorts in Morocco to lesser-known cultural attractions and exciting excursions that take you to places you never thought you would lay eyes on. But there is so much more to Morocco than the famous tourist spots, all of which will give you a completely different perspective of the country, as well as teach you a thing or two about the its culture, traditions, cuisines and more. We are going to explore three of Morocco's best kept secrets that are worth putting on your itinerary during your upcoming holiday, so get your pen and paper ready!
Alnour
This gem is the perfect place for travelers who want to connect with the local community and support a worthy cause, all while indulging in a variety of hand embroidery, including table linen, bed linen, bath linen, baby and children's clothing, as well as men's and women's clothing, created by talented handicapped artisan ladies in Alnour, Marrakech, situated in a day care and professional training center. Each piece is hand embroidered on natural fibers (including: linen, cotton, pashmina, silk and wool) and is the ideal way to take a functional a piece of Morocco back home with you.
The Tiskiwin Museum
Learn everything you ever wanted to know about Morocco (as well as the wider region) and more all in one place, the Musee Tiskiwin. Home to an ethnographic collection – a collection that represents specific documentation relating to culture through materials and artifacts – that includes everything from carpets to sculptures, jewelry to musical instruments. The collection is spread throughout the impressive building it is housed in with "each room representing a caravan stop along the ancient Saharan route from Marrakech to Timbuktu".
Seeing Marrakech By Air
Morocco might not come across as one of the places you would take to the sky in order to witness its extraordinary beauty, but once you are on board and floating towards to heavens, all will become clear. A hot air balloon is not everyone's cup of tea, especially if you are scared of heights, but it is an unforgettable experience all travelers will undoubtedly talk about for a long time to come. Companies like Marrakech By Air, for example, offer beautiful five-hour flights that end with landing and indulging in a traditional breakfast right in front of the Atlas Mountains for an incredible experience.
Sometimes hidden gems end up being the best part of a holiday. By exploring some of the lesser known places and activities you are likely to go home with a satisfying taste of the country's rich history and culture.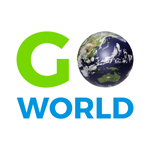 Latest posts by Go World Travel Magazine
(see all)